Des objets Supreme et l'un des premiers Companions de KAWS bientôt vendus aux enchères chez Artcurial à Paris
Avis aux collectionneurs.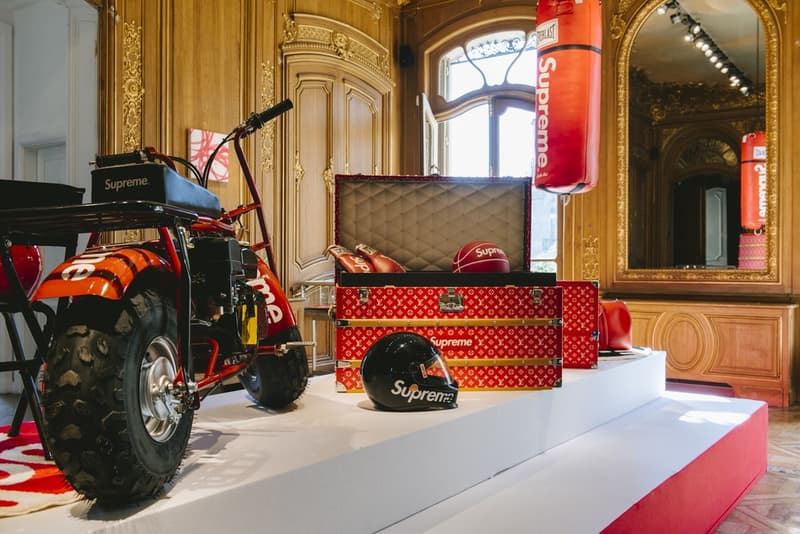 Artcurial organisera le 5 mai prochain une nouvelle vente aux enchères dédiée à la street culture. La Maison, qui avait rencontré un franc succès lors de ses derniers événements liés à Supreme ou au street art, récidive avec une nouvelle sélection présentant des oeuvres des plus grands artistes du Street Art et du graffiti, ainsi qu'une collection privée intitulée Don't believe the hype, qui se veut justement un écho à la vente C.R.E.A.M. dédiée au box logo l'année dernière.
Au menu, on retrouvera une pièce en mosaïque signée Invader parmi les plus grandes jamais proposées sur le marché avec ses plus de deux mètres de haut, des oeuvres de Dondi White, Rammelzee ou encore KAWS, dont on notera la présence de l'un des premiers 4 Foot Companions réalisé en 2007. Mesurant 1,28 mètres de haut, il fait partie des rares exemplaires signés par l'artiste, et son estimation d'atteindre 120 000-180 000 €. Des objets Supreme feront également partie du lot.
Une exposition aura lieu du 2 au 4 mai, avant la vente programmée au dimanche 5 mai à partir de 14 heures dans les locaux d'Artcurial à Paris, au 7 rond-point des Champs-Élysées. Save the date, et en attendant, découvrez les 5 expositions à faire à Paris en avril.
Vente Urban Art, dont la collection Don't Believe The Hype
Artcurial
7, rond-point des Champs-Elysées
75008 Paris
5 mai, 14h