Gros plan sur le smartphone pliable de Samsung, le Galaxy Fold
En attendant sa sortie le 3 mai prochain.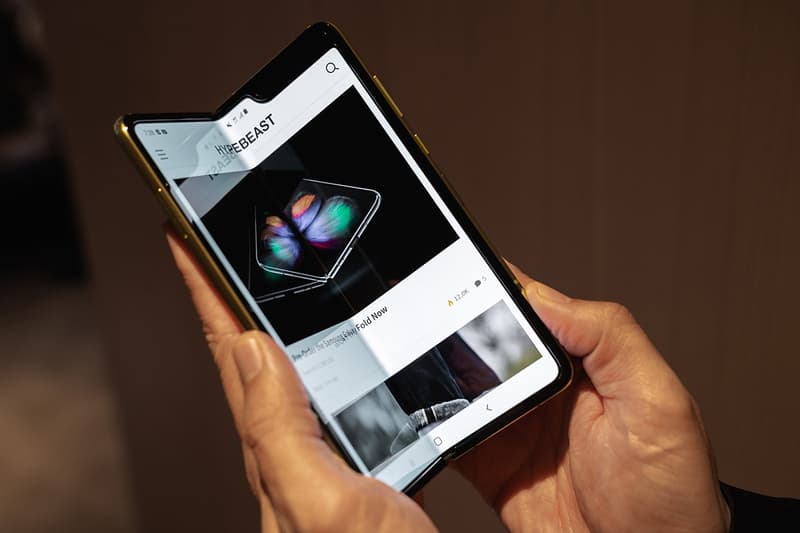 1 of 9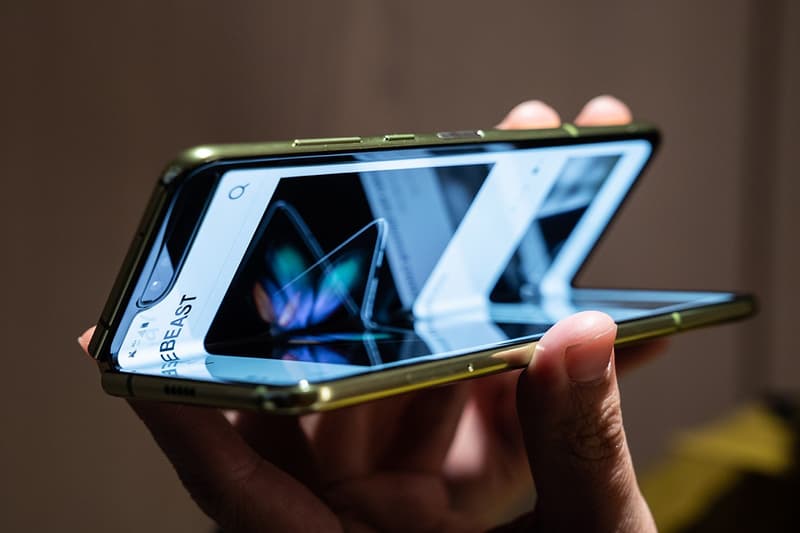 2 of 9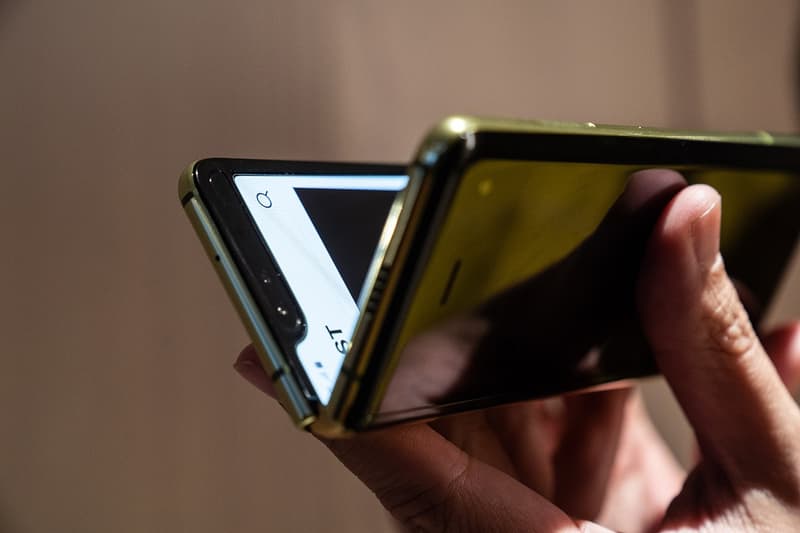 3 of 9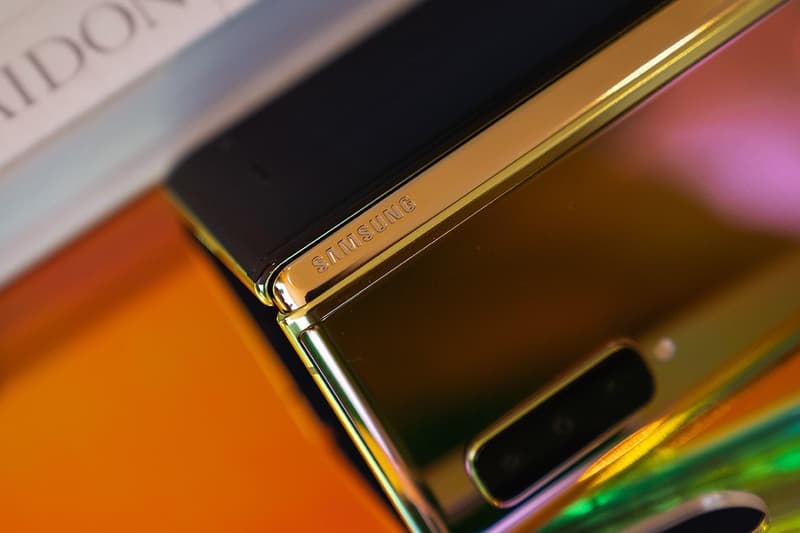 4 of 9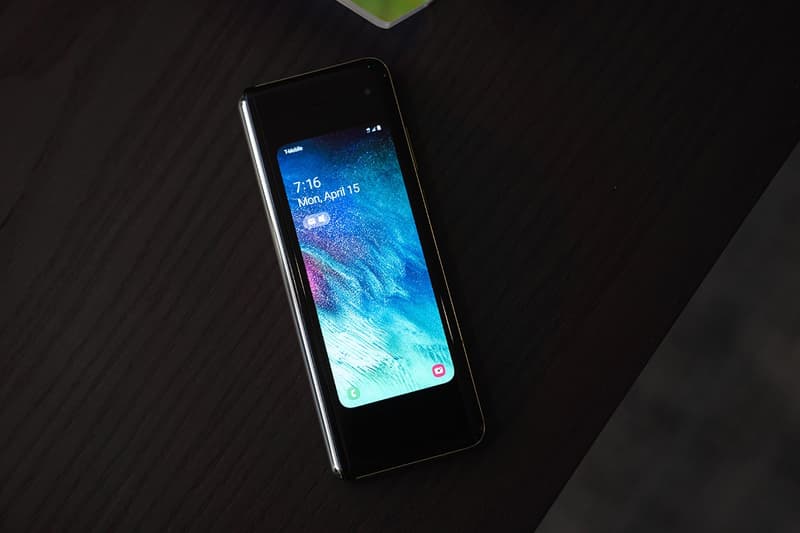 5 of 9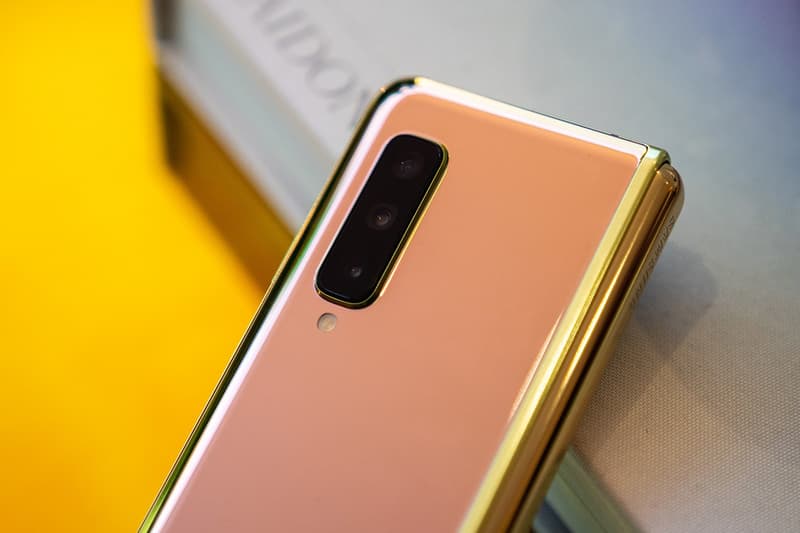 6 of 9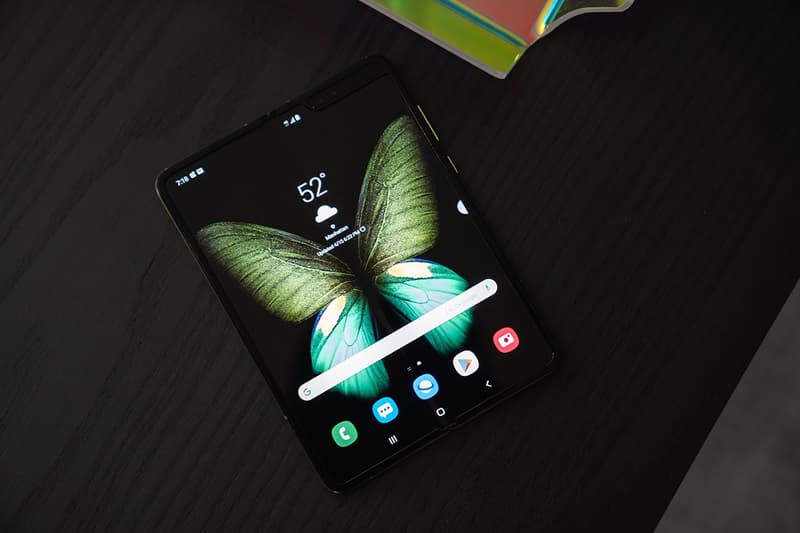 7 of 9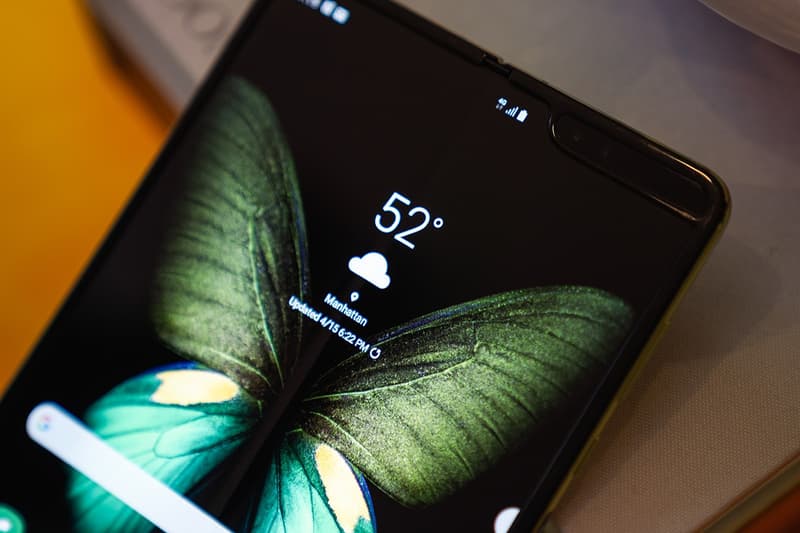 8 of 9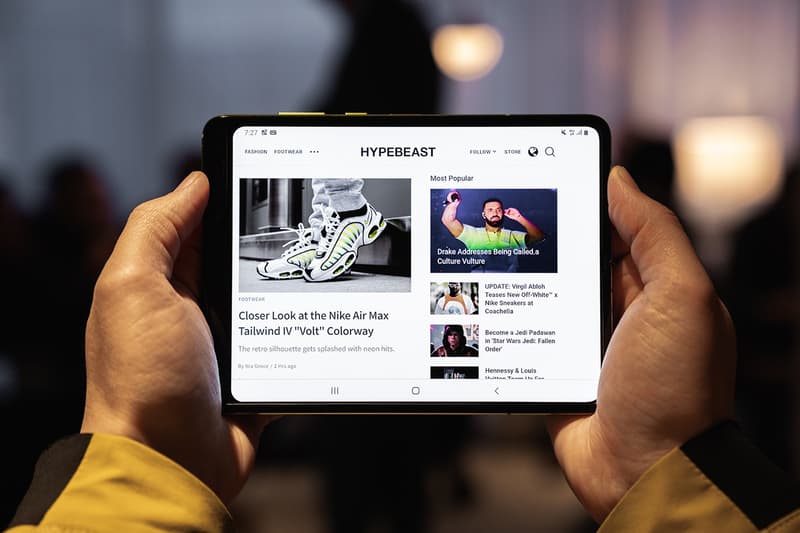 9 of 9
Après avoir partagé les images des tests de son Galaxy Fold, voici un focus sur la dernière pépite pliable de Samsung.
Avec ses 7,3 pouces, le Galaxy Fold présente un écran QHD+ Dynamic AMOLED pouvant se plier en deux comme un ordinateur portable et qui se faufile parfaitement dans la poche. La colonne qui divise en deux le smartphone l'empêche de se plier dans le mauvais sens et assure une résistance allant au-delà des 200 000 flexions. Ayant nécessité plus de 1000 prototypes, le Fold est le résultat de 10 ans de recherche et développement.
Avec un détecteur d'empreinte sur sa tranche, des enceintes Dolby Atmos AKG, un port USB-C pour la connectivité et la charge ainsi que 6 objectifs photo, l'appareil est un concentré de technologie. Des objectifs de 12MP et 16MP se situent à l'arrière du smartphone alors que l'écran arbore un objectif 10MP pour la prise de selfies ou les appels vidéos.
Seulement prévu pour le 3 mai 2019 en France au prix de 2020€, le Galaxy Fold sera disponible via précommande le 26 avril sur le site du géant de la tech. 4 coloris sont à prévoir pour le Fold du nom de "Space Silver", "Cosmos Black", "Martian Green" et "Astro Blue". Avec sa nouvelle pépite pliable, Samsung pourrait s'adjuger le smartphone le plus cher au monde du marché dès sa sortie.
En attendant sa sortie officielle, profitez de nos clichés grâce à la galerie ci-dessus. Dans l'actualité du même genre, découvrez les derniers concepts du Samsung Galaxy Note 10.