Nike présente sa chaussure "la plus rapide de son histoire", la ZoomX Vaporfly Next%
Conçue avec l'élite mondiale du running.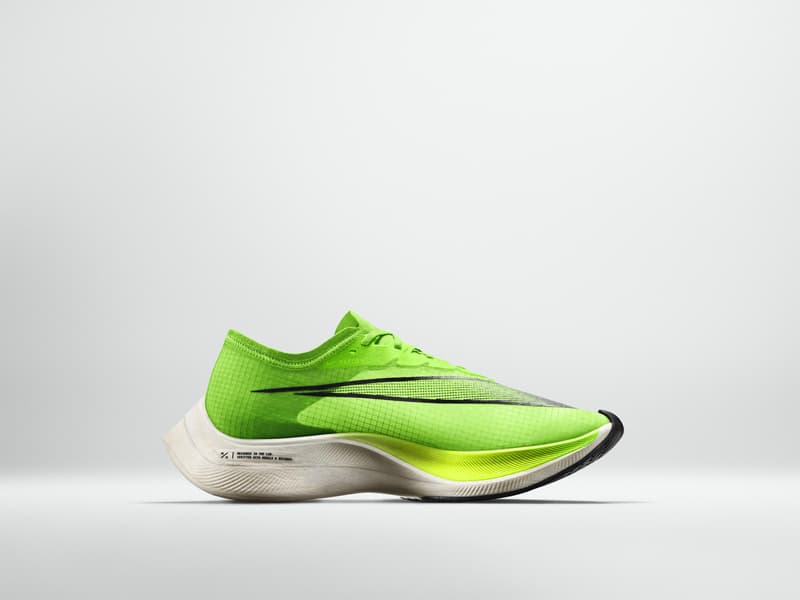 1 of 14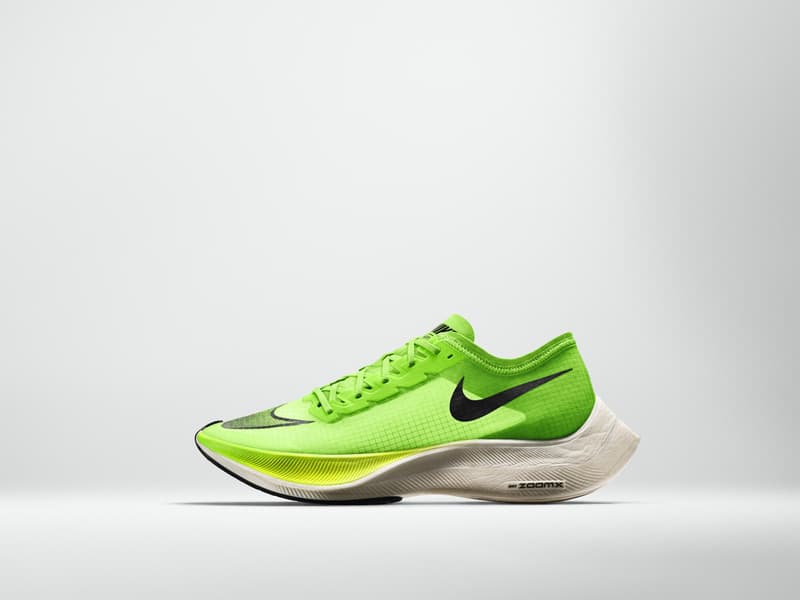 2 of 14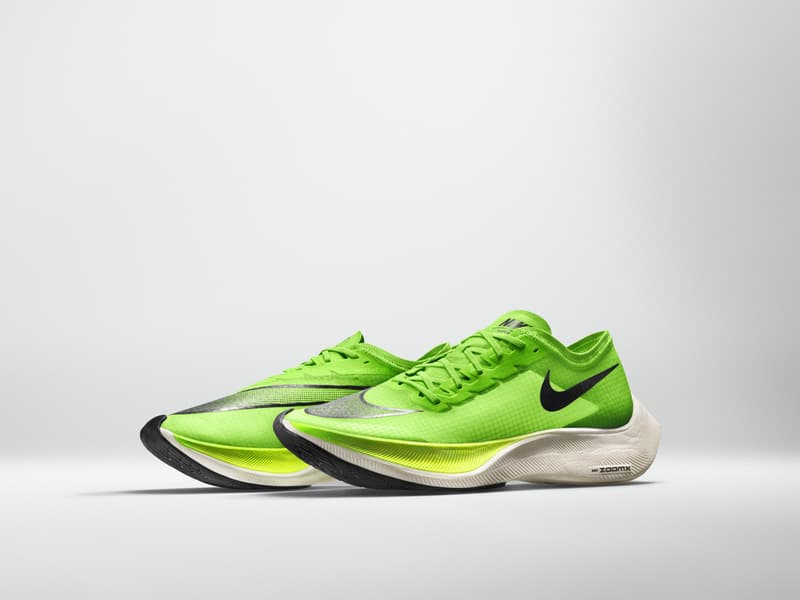 3 of 14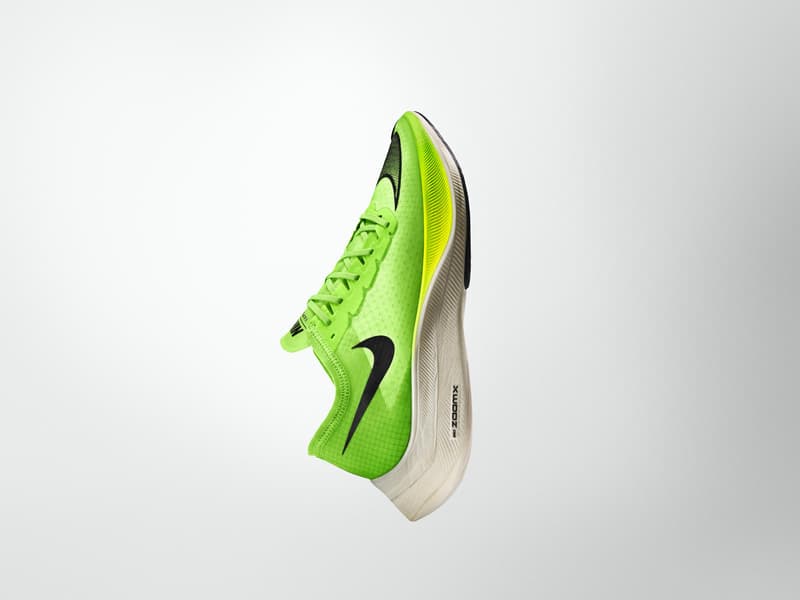 4 of 14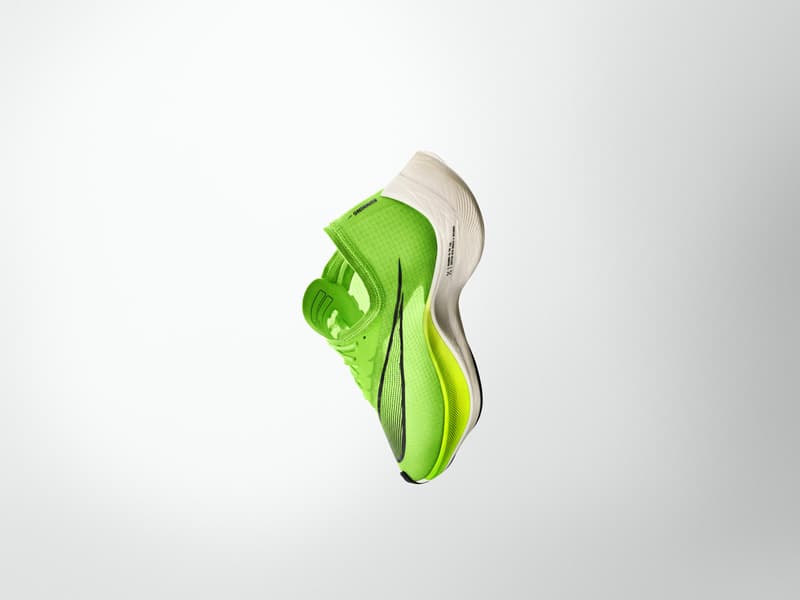 5 of 14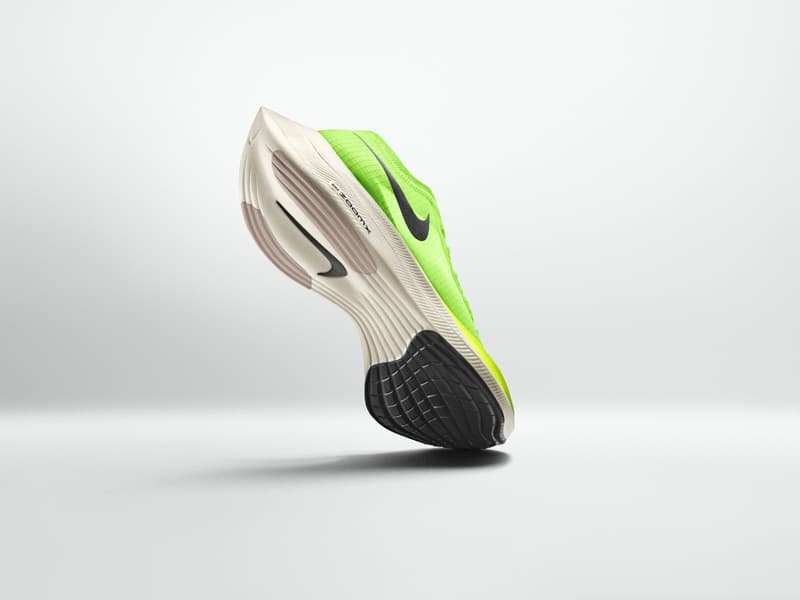 6 of 14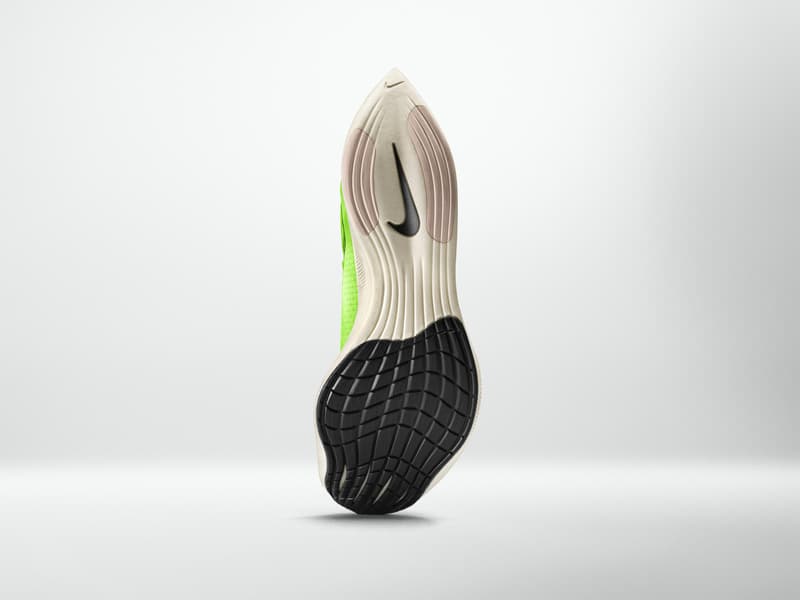 7 of 14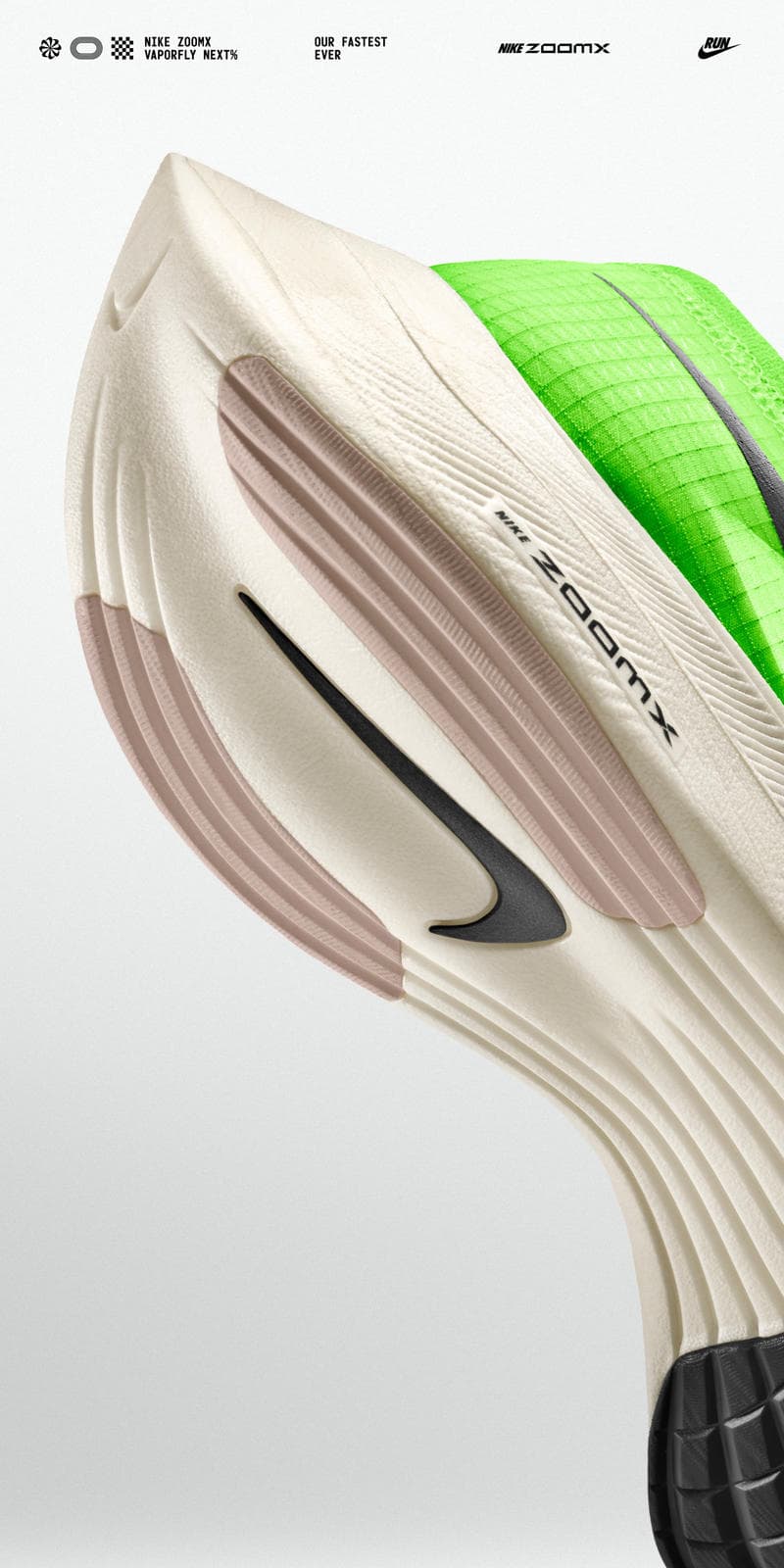 8 of 14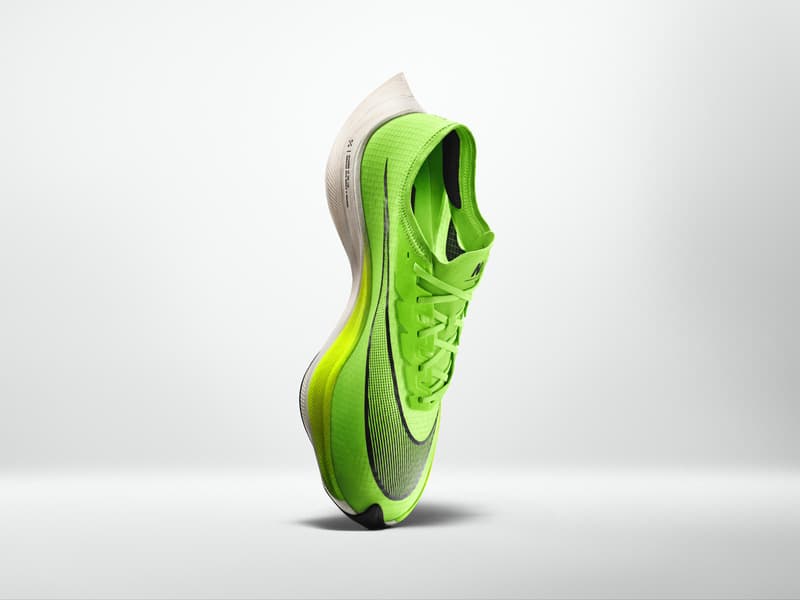 9 of 14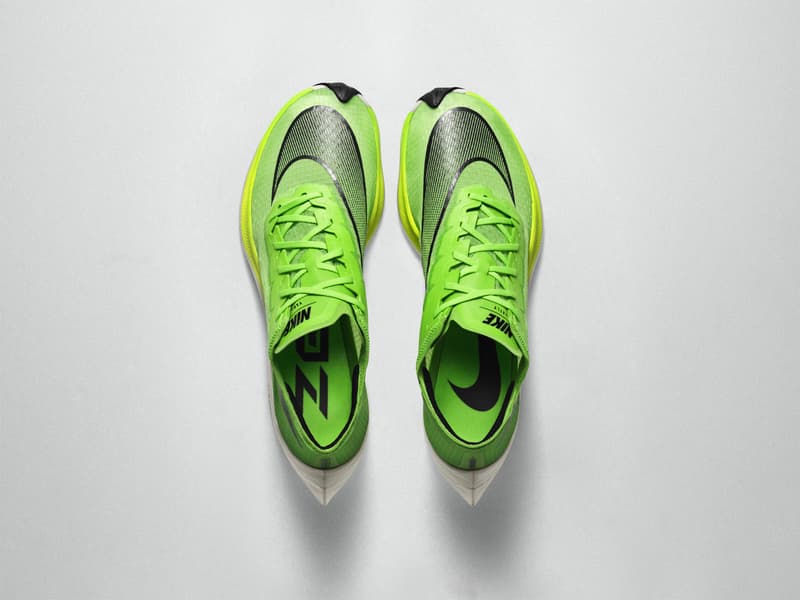 10 of 14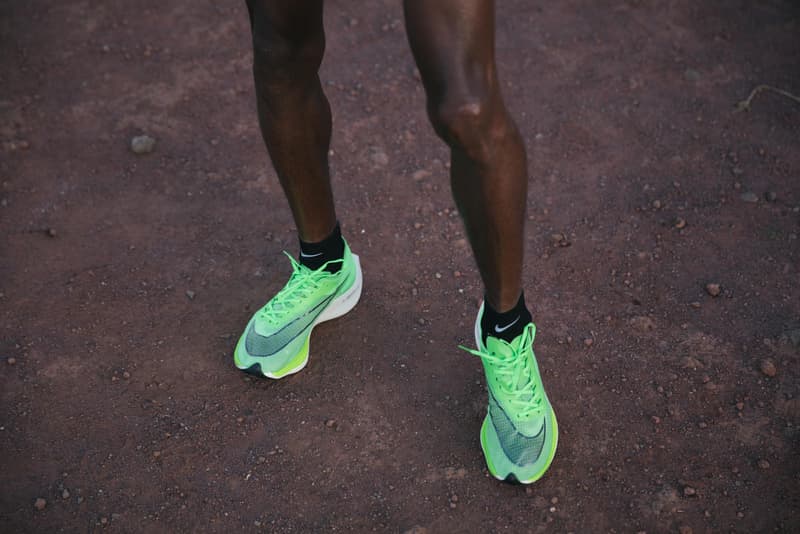 11 of 14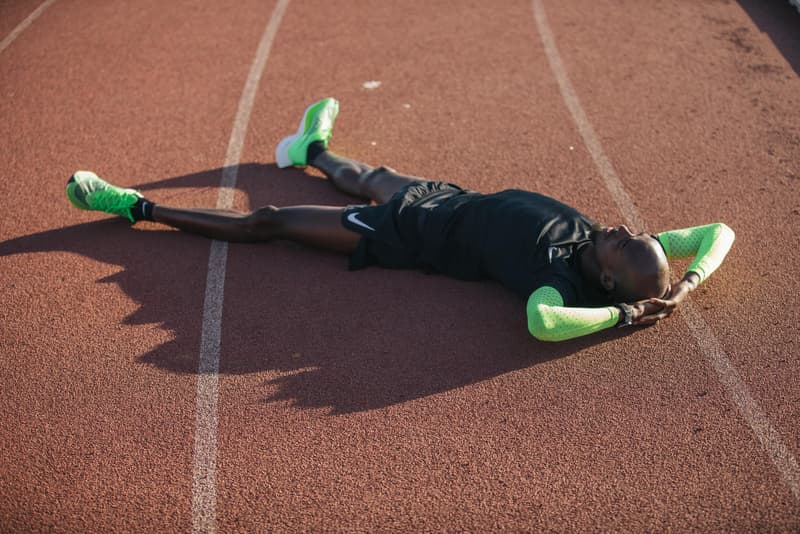 12 of 14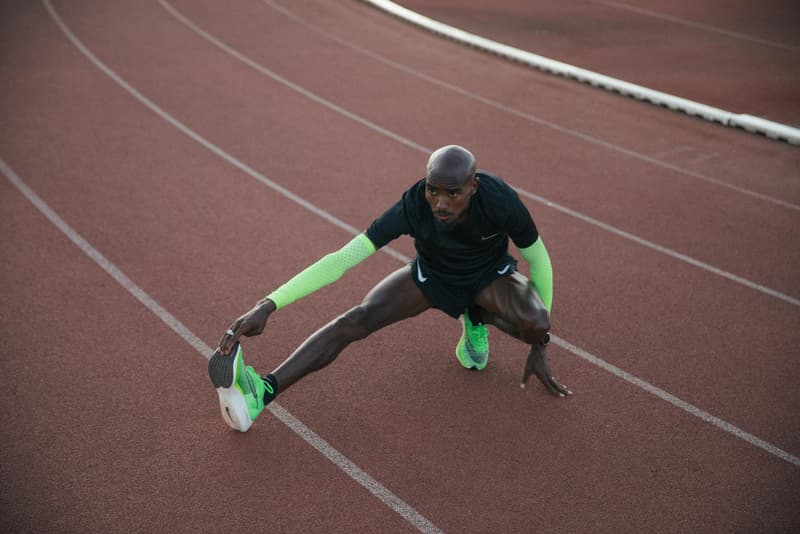 13 of 14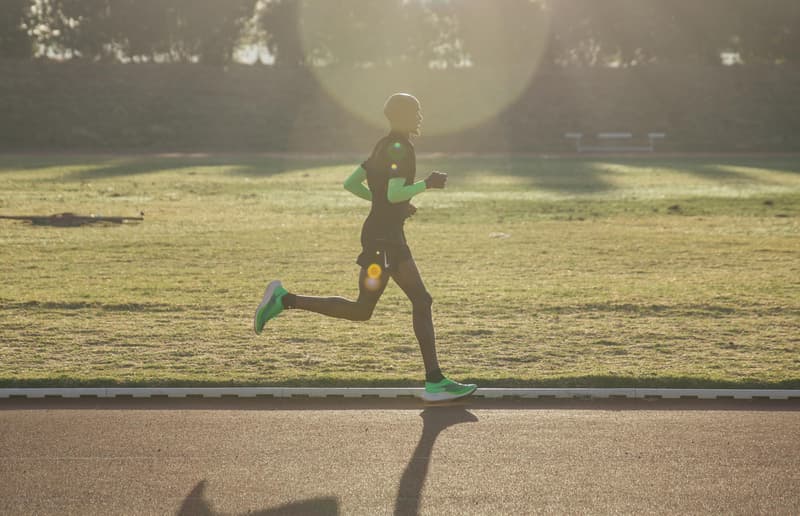 14 of 14
Si la mode s'entrecoupe de plus en plus souvent avec le running comme le prouvait notre dernier édito sur le sujet, la Nike ZoomX Vaporfly Next% et ses dernières innovations pourraient très bien se retrouver sur les pavés de la prochaine la Fashion Week.
Chaussure "la plus rapide de l'histoire" de Nike, cette nouvelle version de la Vaporfly 4% a été développée avec des athlètes légendaires comme Mo Farah ou le recordman du monde du marathon, Eliud Kipchoge. Plus que son design futuriste, ce sont ses caractéristiques qui font sa singularité, caractéristiques définies après les retours des athlètes du Swoosh.
Une empeigne en Vaporweave, la nouvelle matière de Nike plus respirante et légère que le Flyknit, un ajout de mousse ZoomX, un décalage des lacets ou une plaque de fibre de carbone… voici autant d'innovations qui mettent la ZoomX Vaporfly Next% au sommet de la hiérarchie des chaussures de course du Swoosh.
Mo Farah explique d'ailleurs ses motivations et son état d'esprit dans la vidéo ci-dessus, dans laquelle il s'entraîne avec la dernière pépite de la firme de Beaverton. Avec son upper vert fluo, son Swoosh noir et sa semelle blanche, la ZoomX Vaporfly Next% sera disponible dès le 25 avril à Londres et au Japon, lieu des prochains Jeux Olympiques.
Dans l'actualité de Nike, découvrez de nouvelles photos de la nouvelle paire de running en collaboration avec Virgil Abloh.