Drake répond à la polémique sur sa "malédiction" après la victoire des Toronto Raptors
Le "Drake's curse" vaincu par les Raptors.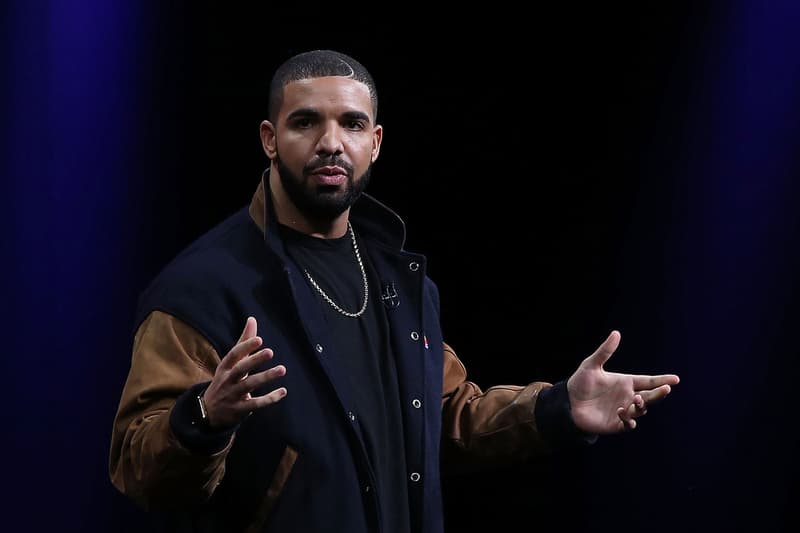 UPDATE du 24/04/2019 : Interdit de photo avec les joueurs de l'AS Roma jusqu'à la fin de la saison, Drake s'est exprimé sur la malédiction l'entourant depuis quelques semaines selon Complex. Si toutes les équipes prenant des photos avec lui perdent des matchs par la suite selon la loi du "Drake's curse" illustré par le PSG, la Juve ou City, le rappeur aurait lancé un "Vous voulez que je parle de la malédiction ou c'est bon ?" après la victoire des Toronto Raptors cette nuit face à Orlando. Heureux de voir son équipe passer ce tour des play-offs, le rappeur ne semble pas prendre cette polémique à la rigolade. Nous verrons s'il saura vaincre la malédiction avec son équipe au prochain tour, où les Raptors affronteront les 76ers de Philadelphie.
Drake to the media on his way out of the building. "You want me to talk about the curse or you guys good?"

— Josh Lewenberg (@JLew1050) 24 avril 2019
---
Décidément, les footballeurs sont bel et bien superstitieux. Après la théorie de la malédiction Drake qui voudrait qu'à chaque fois qu'un joueur prenne une photo avec le 6 God, son équipe perde le match suivant, l'AS Roma a interdit à ses joueurs de prendre des selfies avec l'artiste.
All Roma players banned from taking photos with Drake until the end of the season

— AS Roma English (@ASRomaEN) 15 avril 2019
Le Canadien qui se voyait refuser un remix de "À L'Ammoniaque" par PNL, serait donc un chat noir du ballon rond. C'est via son compte Twitter UK que la Roma a donc indiqué que ses joueurs avaient l'interdiction de poser avec Drake, avec sûrement une pointe de second degré. Après Agüero à City, Pogba à United ou Kurzawa à Paris, les Romains ne veulent pas être les prochains à quelques jours d'un choc de Serie A face à l'Inter Milan.
Amoureux de football, Drake pourrait-il se retrouver victime de sa malédiction lors de ses tournées européennes et délaisser par ses amis footballeurs ? Si on en doute fort, les prochains selfies post-concerts nous le diront.
En attendant de nouvelles démonstrations de cette théorie, sachez que le 6 God a récemment lancé le merch de sa tournée européenne. 
1 joueur ++ Drake = défaite

Tous les joueurs qui ont pris une photo avec Drake ce mois on perdu leur match pic.twitter.com/lcIaGB7hne

— Kpelo"Riche GanG (@KpeloG) 16 avril 2019
EFFRAYANT | La malédiction Drake est bien réelle! ? ? pic.twitter.com/LbQR0I1zdw

— Eleven Sports (FR) (@ElevenBE_fr) 16 avril 2019