Tout Juste Libéré Sous Caution, 21 Savage Se Précipite Dans Un Avion
#FREE21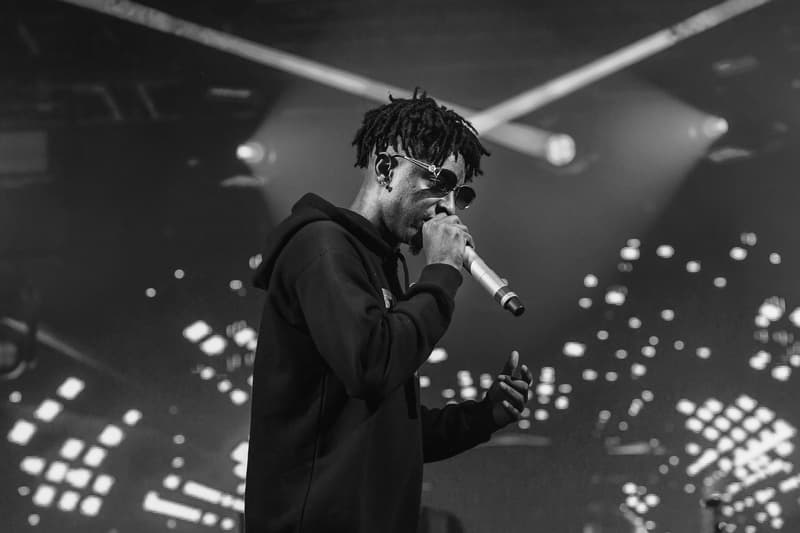 9 jours exactement après sa mise en détention pour défaut de permis de séjour, le rappeur 21 Savage a été libéré sous caution pour un montant de 100 000 dollars. Et la première chose que 21 Savage a fait, c'est sauter dans avion pour… Atlanta.
Soutenu en masse par l'industrie musicale US comme le prouvent les messages ci-dessous, le rappeur a pu prendre un jet privé pour sa ville de cœur, qui n'est donc pas sa ville natale. Né sur l'île de la Dominique et arrivé à 12 ans aux États-Unis, le rappeur n'avait jamais renouvelé son permis de séjour d'un an. C'est pour ce défaut de papier d'identité qu'il a été incarcéré par les Services de l'Immigration.
. @KendrickLamar, @SZA, @DJKhaled, @JColeNC, and others share the #21Ways undocumented people can face deportation in America, in solidarity with 21 Savage and others detained by ICE https://t.co/tB8D9GQ2ed pic.twitter.com/SD7xryYjuK

— Mic (@mic) 12 février 2019
Si 21 Savage est désormais libre en attendant son jugement, c'est une réelle bataille juridique qui s'annonce pour le rappeur de 26 ans. Accompagné par un trio d'avocats, c'est son représentant chez Roc Nation qui annonce que son équipe "ne va pas prétendre qu'il ne s'est rien passé". "Ce cas est emblématique de nombreux cas où des gens sont détenus pour de mauvaises raisons, mais ils n'ont pas les ressources pour combattre le système." a affirmé son représentant.
21 Savage Released from ICE Detention, Hops on Private Jet Back to ATL https://t.co/pCY89QwoUn

— TMZ (@TMZ) 13 février 2019
Le feuilleton 21 Savage semble donc loin d'être terminé. Restez connectés pour connaître la suite de cette affaire et dans l'actualité US, Drake aurait peut-être enterré la hache de guerre avec Kanye West.