21 Savage Arrêté Aux États-Unis Pour Des Problèmes De Papiers D'Identité
"Sir Savage the 21st"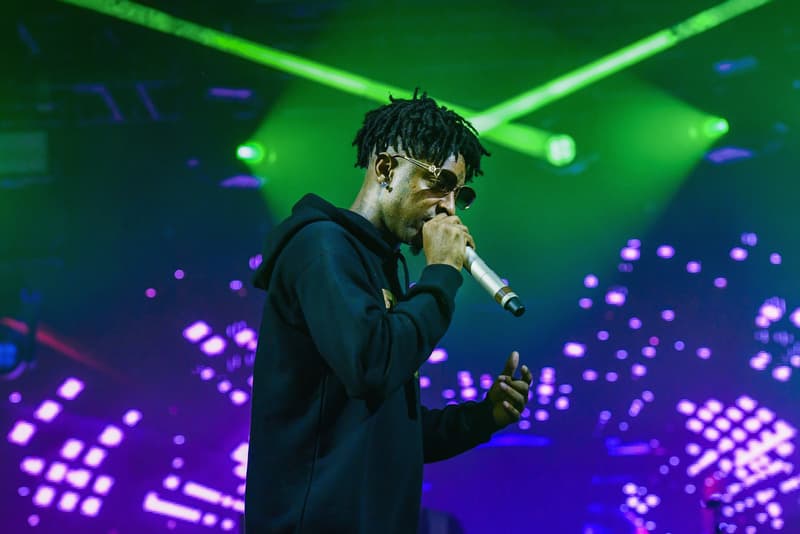 Selon l'Atlanta Journal-Constitution, 21 Savage a été arrêté dimanche soir aux États-Unis par les services de l'immigration car étant de nationalité britannique, le rappeur n'aurait plus de visa valide depuis 2005.
Alors que Sneazzy lâchait récemment un freestyle sur une prod du rappeur d'Atlanta, 21 pourrait se trouver éloigné des studios de sa ville "natale" qui est en fait sa ville d'adoption pour un petit moment. Sha Yaa Bin Abraham-Joseph de son vrai nom était resté plutôt flou sur son enfance et si on le pensait originaire d'ATL, 21 serait en fait originaire de la Dominique. Petite île des Antilles anciennement britannique, ses citoyens peuvent être titulaires d'un passeport britannique comme c'est le cas du rappeur qui a ensuite immigré à l'âge de 12 ans à Atlanta.
Breaking: ICE has arrested #21Savage official confirms @wsbtv

— Mark Winne (@MarkWinneWSB) February 3, 2019
Selon les autorités américaines, l'homme de 26 ans n'aurait jamais renouvelé son visa depuis 2005 et serait donc en situation irrégulière sur le sol américain depuis 14 ans. D'après l'AFP, son avocate Dina LaPolt aurait déclaré : "Nous travaillons avec diligence pour sortir M. Abraham-Joseph de garde à vue, collaborant avec les autorités pour dissiper tout malentendu". Déjà inquiété par la justice américaine il y a quelques années dans une affaire de stupéfiants, la nationalité de 21 Savage n'avait alors pas posé question. L'artiste risquerait l'expulsion pour cette situation illégale.
Suite à la nouvelle, l'étonnement a gagné le monde de la musique et les fans de 21. Un nombre incalculable de mèmes a envahi Twitter et Offset en personne a d'ailleurs tweeté pour soutenir le rappeur de sa ville.
ALL THE MEMES AND SHIT AINT FUNNY WHEN SOMEBODY GOING THROUGH SOME
PRAYING FOR MY DAWG
AINT SHIT FUNNY HIS FANILY
DEPENDING ON HIM

— OFFSET (@OffsetYRN) February 4, 2019
Restez connectés pour connaître la suite de cette affaire et dans l'actualité musicale, Kaaris s'est récemment livré sur sa récente incarcération.