L'exposition de Pierre Soulages au Louvre en images
Plongée dans l'outre-noir du peintre dans cette retrospective exceptionnelle.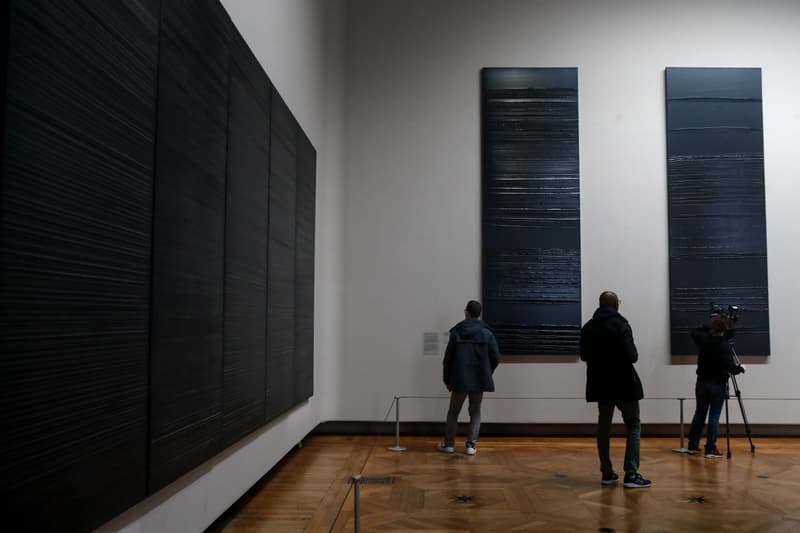 1 of 6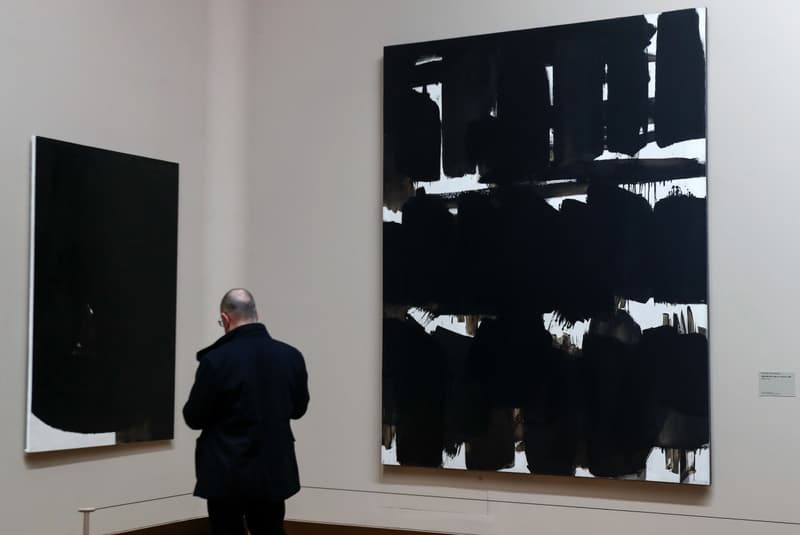 2 of 6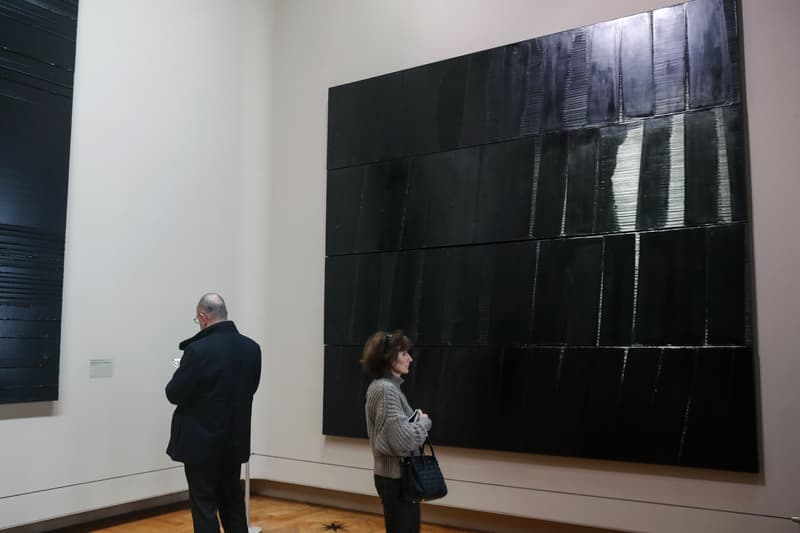 3 of 6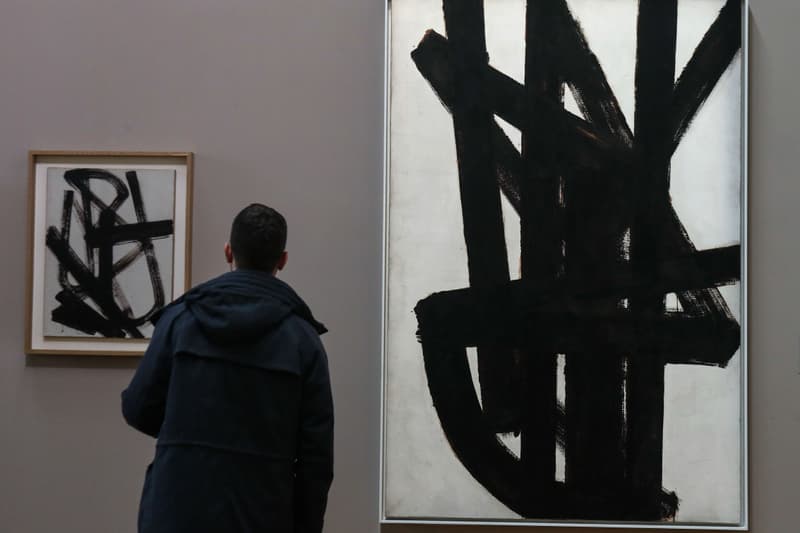 4 of 6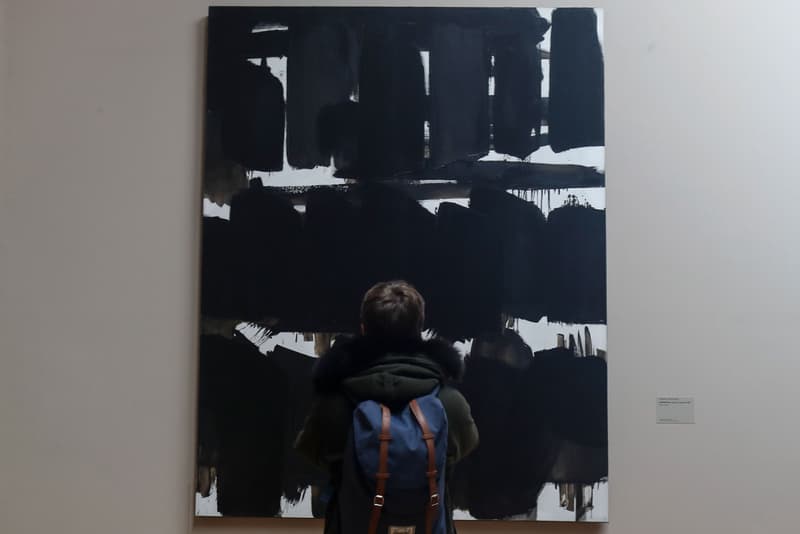 5 of 6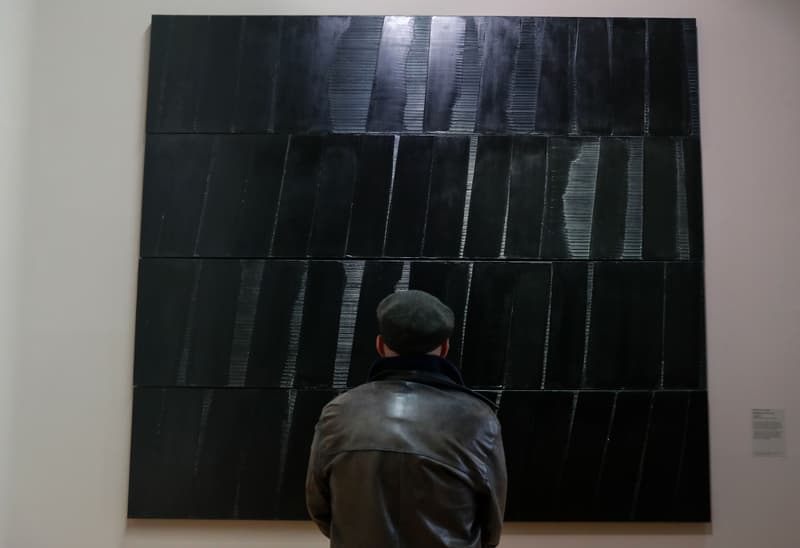 6 of 6
"Ce n'est pas avec du noir que je peins, c'est avec la lumière". Ces quelques mots prononcés par Pierre Soulages dans une rare interview devront résonner dans votre tête si vous choisissez d'aller voir la rétrospective que lui consacre le Louvre en ce moment même. Une exposition dans le prestigieux Salon Carré du musée parisien qui durera jusqu'en mars 2020 et qui rend hommage à toute la complexité de l'outre noir du peintre français.
S'il a déjà été exposé dans l'institution française, c'est la première fois qu'elle ouvre à Soulages un écrin à part entière. "Cette exposition prend le parti de rendre compte du parcours chronologique de l'oeuvre de 1946 à aujourd'hui, en représentant par un choix resserré, les huit décennies pendant lesquelles Soulages a développé ses recherches", a expliqué le musée qui a fait venir des oeuvres abritées dans les plus grands musées français et étrangers.
"Ne négligeant aucune période et mettant l'accent sur les polyptyques outrenoir, l'exposition permettra également de découvrir de très grandes peintures réalisées ces derniers mois, signe de la vitalité remarquable de ce peintre qui poursuit ses recherches sans discontinuer", continue Le Louvre. Une longévité incomparable puisque Pierre Soulages fêtera ses 100 ans le 24 décembre prochain. Date de naissance non anecdotique pour l'enfant divin de la peinture française.
Plongez dans l'exposition "Soulages au Louvre" à travers quelques photos ci-dessus. Récemment Pierre Soulages a battu son record aux enchères pour une oeuvre qui a doublé les estimations.
Soulages au Louvre
Du 11 décembre 2019 au 9 mars 2020