Tesla a enregistré près de 150 000 commandes pour son Cybertruck en un weekend, mais a perdu 768 millions de dollars à Wall Street
Pari réussi pour Elon Musk ?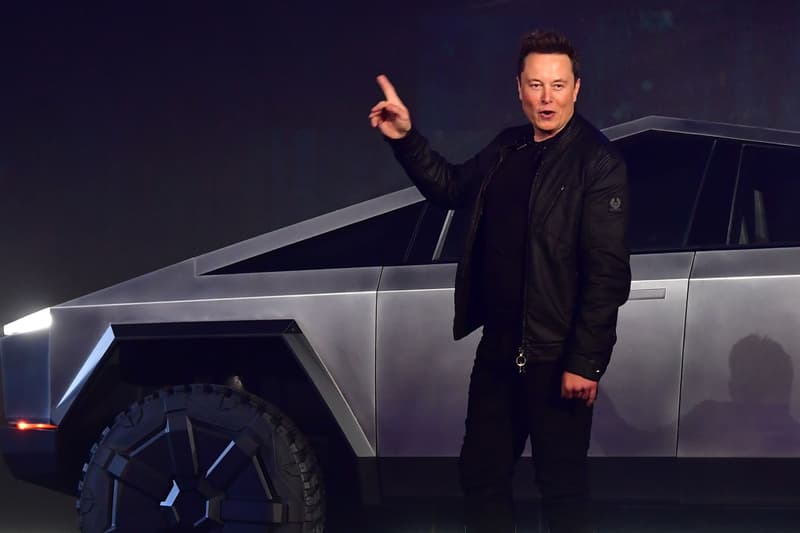 Présenté jeudi dernier à Los Angeles, le Cybertruck, pick-up futuriste 100% électrique de chez Tesla, fait déjà beaucoup parler de lui. Et si les réactions divergent à propos du nouveau véhicule d'Elon Musk, le Cybertruck a déjà enregistré des milliers de pré-commandes.
En effet, pas moins de 146 000 commandes ont été enregistrées ce week-end pour le pick-up de Tesla dont la gamme de prix commence à 39 900 $ pour le modèle de base – "sans publicité ni achat de soutien", s'est réjoui Musk. Une belle opération sachant que la construction ne commencera, au plus tôt, qu'à partir de fin 2021 pour le marché américain.
Toutefois, le lancement du Cybertruck n'a pas eu que des effets positifs. Au lendemain de la conférence d'Elon Musk, marquée par un fail retentissant du milliardaire au moment de prouver la résistance des vitres du pick-up, l'action de Tesla chutait de 6,1 % à Wall Street, soit une perte directe de 768 millions de dollars. Si le public a été conquis, reste à Tesla de finir de convaincre les investisseurs.
The windows on the Tesla #Cybertruck didn't fare as well under a beating. "We'll fix it in post," Elon Musk jokes. pic.twitter.com/AH21ftmAYq

— Mashable (@mashable) November 22, 2019
Dans le reste de l'actualité, Apple pourrait remplacer ses iPhone par des lunettes de réalité augmentée d'ici une dizaine d'années.