Que signifie le message caché de la cover de "Jesus is King" ?
Le mystère est résolu.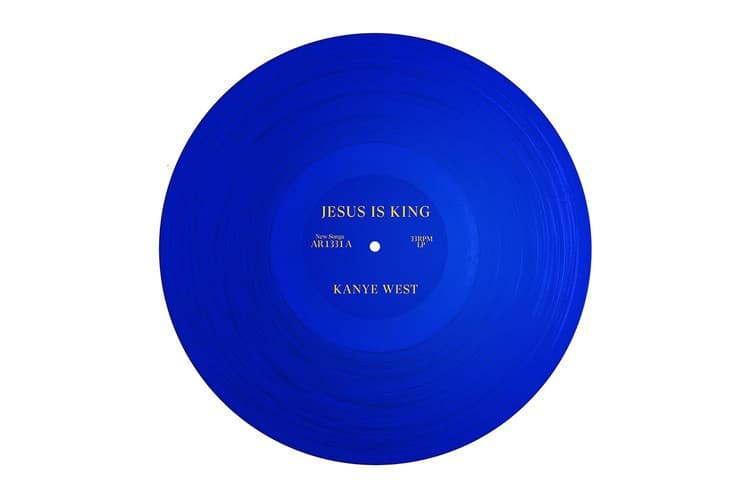 Sorti le 25 octobre dernier, "Jesus is King", le dernier album de Kanye West, caracole en tête des ventes aux États-Unis. Et si la totalité du projet est une ode à Jésus et aux convictions religieuses fortes du rappeur, un mystère subsistait encore quant à l'énigmatique numéro de série "AR 1331 A" affiché sur la cover de l'album. Un mystère que vient de lever Ben Blackwell, archiviste du label Third Man Records de Jack White.
Third Man archivist and Detroit music historian Ben Blackwell has cracked the code on the mystery of what "AR 1331 A" means on Kanye's "Jesus Is King" artwork. It's the Archer Records (AR) pressing plant code assigned to this 1970 Detroit gospel single. @kanyewest @KimKardashian pic.twitter.com/ChOn1S4eZc

— Third Man Records (@thirdmanrecords) November 1, 2019
"C'est le code assigné à un single de gospel de Détroit des années 70", peut-on lire sur le post Twitter du label. "AR 1331 A" de Jesus is King renvoie donc à un vieux projet de Rubye Shelton qui comprenait plusieurs morceaux. Sur la Face A du vinyle, on retrouvait "I Want the World to Know Jesus" et "God's Going to Destroy This Nation". La face B, elle, proposait : "The Hypocrite" et "Come Out of the Valley". Des titres de chansons qui auraient assurément très bien pu figurer dans l'album de Ye. Une indication de plus, s'il en fallait, que Kanye est allé puiser son inspiration très loin.
Et si vous l'aviez raté, découvrez notre critique de l'album "Jesus is King".