Vue Du Ciel - Un Nouveau Playground De Basket Ouvre Dans Le Sud De Paris
Les amateurs seront ravis.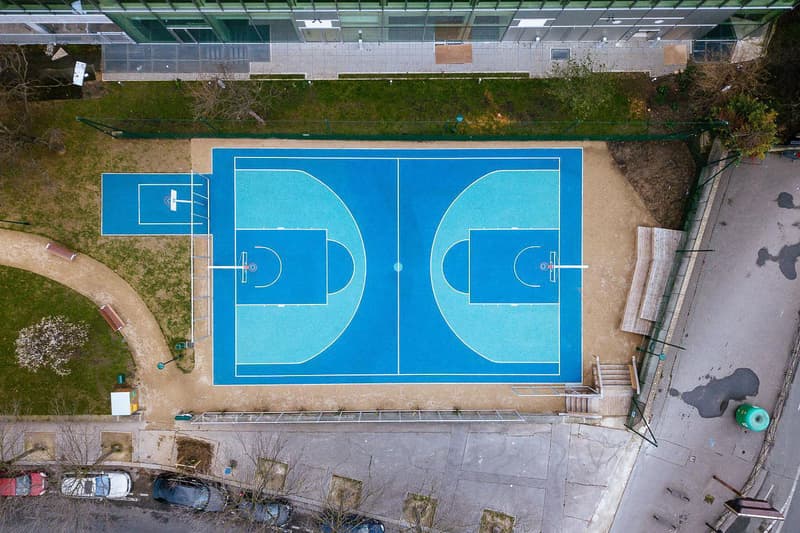 1 of 2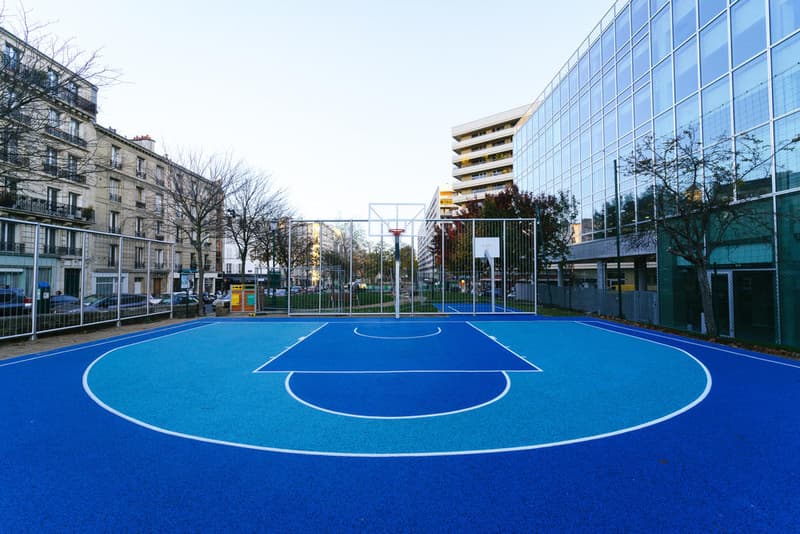 2 of 2
Un nouveau terrain de basket-ball en accès libre s'installe dans le 14ème arrondissement de Paris grâce au Budget participatif de la Mairie de Paris.
Le Budget participatif permet aux citoyens de proposer divers projets qui sont ensuite votés puis mis en place grâce au budget de la collectivité territoriale. C'est par ce biais qu'a été installé ce nouveau playground 100% basket dans le 14ème arrondissement de Paris, un quartier où les fans de BBal ne bénéficiaient pas vraiment d'infrastructures adaptées pour pratiquer leur sport favori. C'est désormais le cas avec ce terrain ouvert il y a quelques jours au square Partule avec le soutien du club Basket Paris 14. Avec ses belles couleurs bleues, son revêtement en gomme ou ses cercles de compétition conçus pour résister aux dunks, ce nouveau terrain devrait séduire les amateurs du quartier. Le terrain est ouvert en permanence et accessible à tous.
Rendez-vous dans le 14ème arrondissement pour profiter du nouveau playground qui sera inauguré officiellement au printemps prochain.
Dans l'actualité du sport parisien, Neymar revenait sur son arrivée à Paris et son expérience au PSG.