Prada Ravive Sa Collection Sportswear "Linea Rossa" Dans Un Nouvel Édito
Le streetwear de luxe des années 90 à son apogée.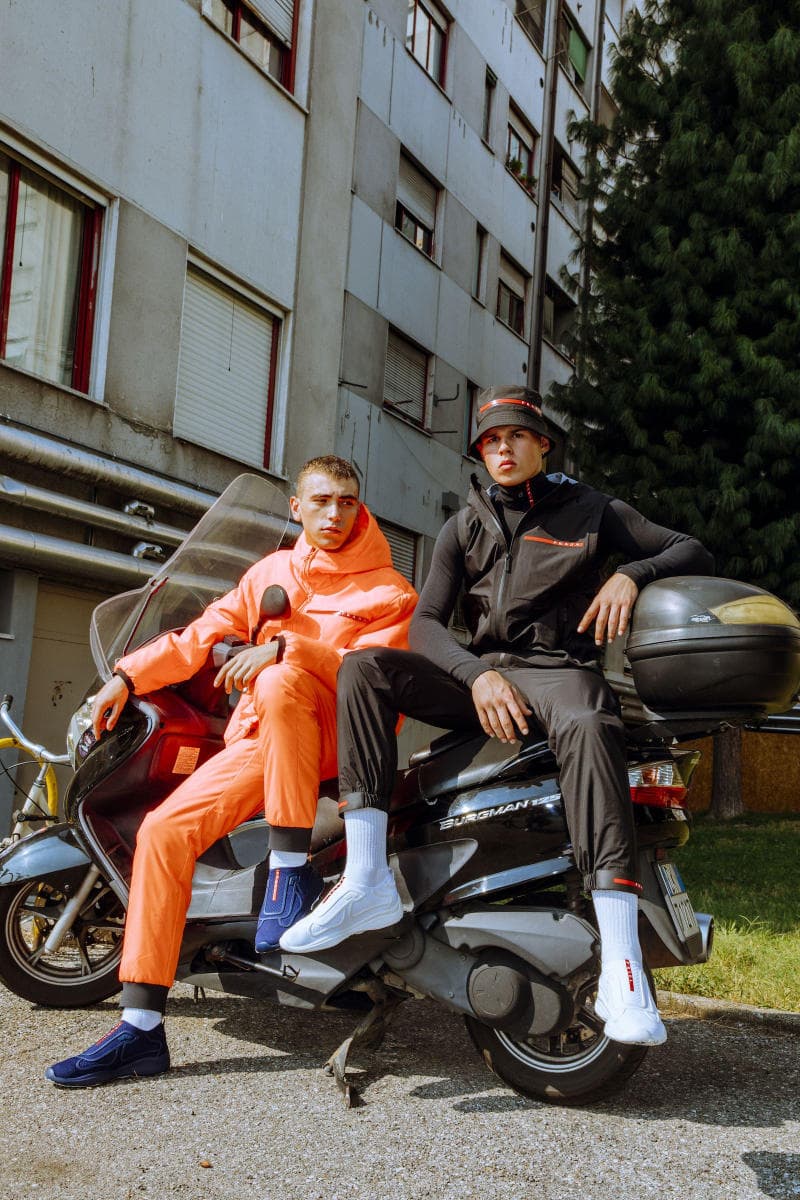 1 of 8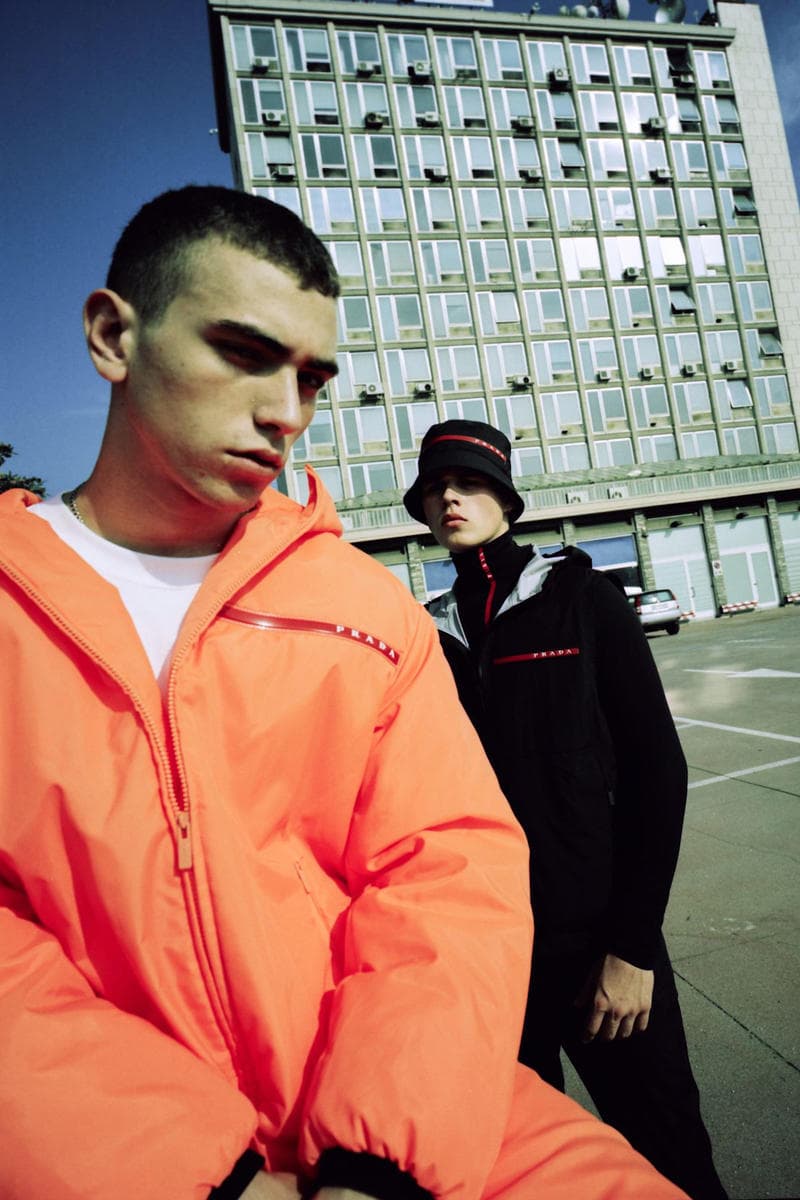 2 of 8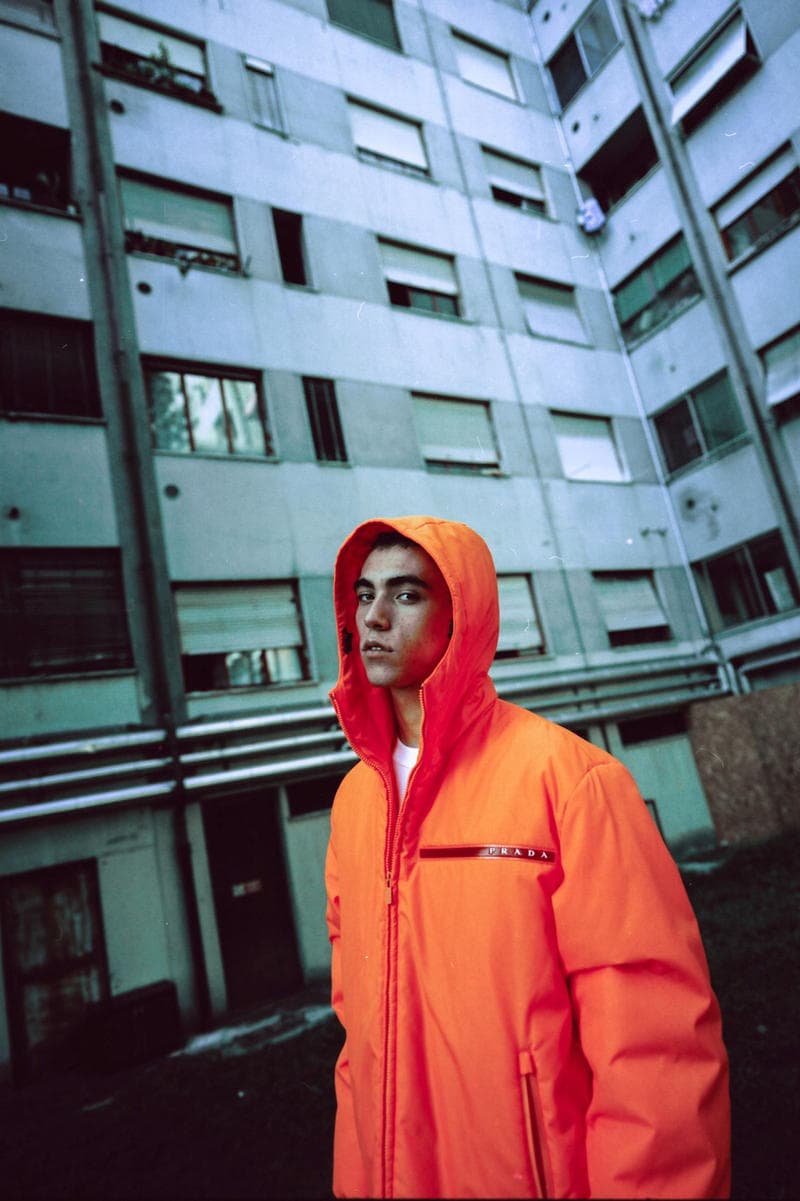 3 of 8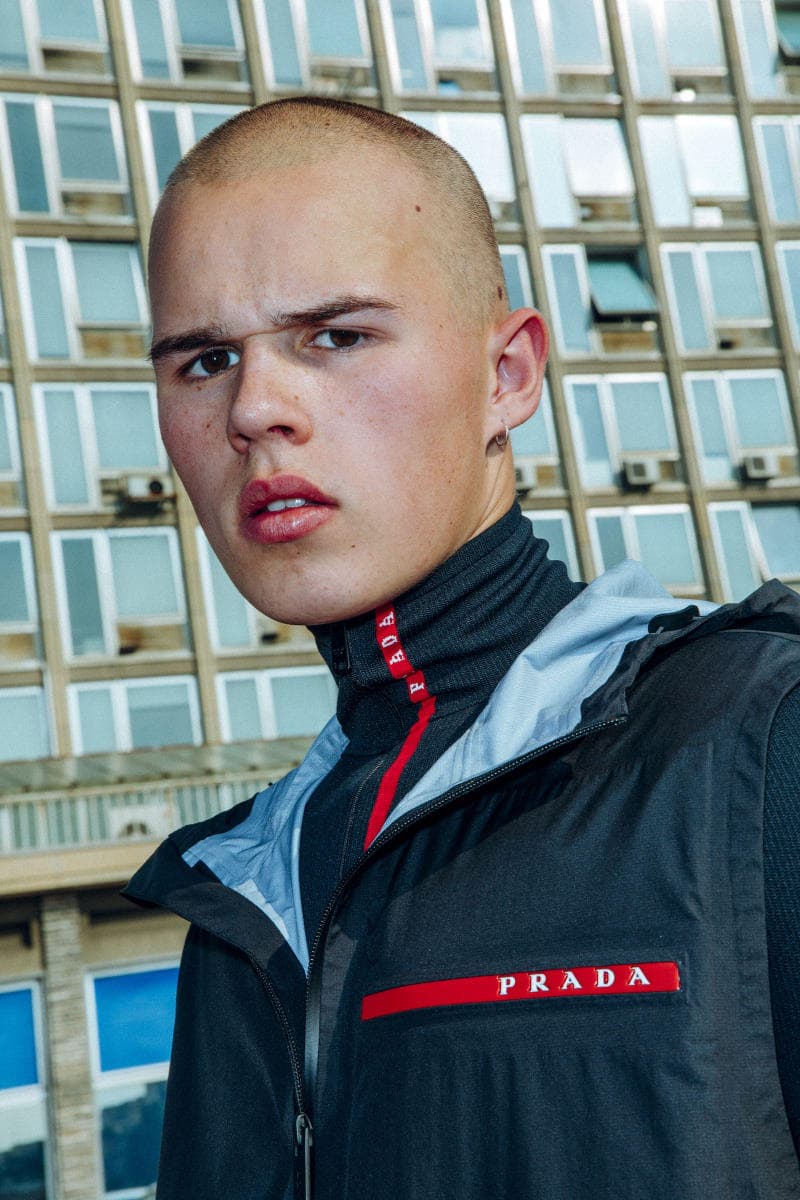 4 of 8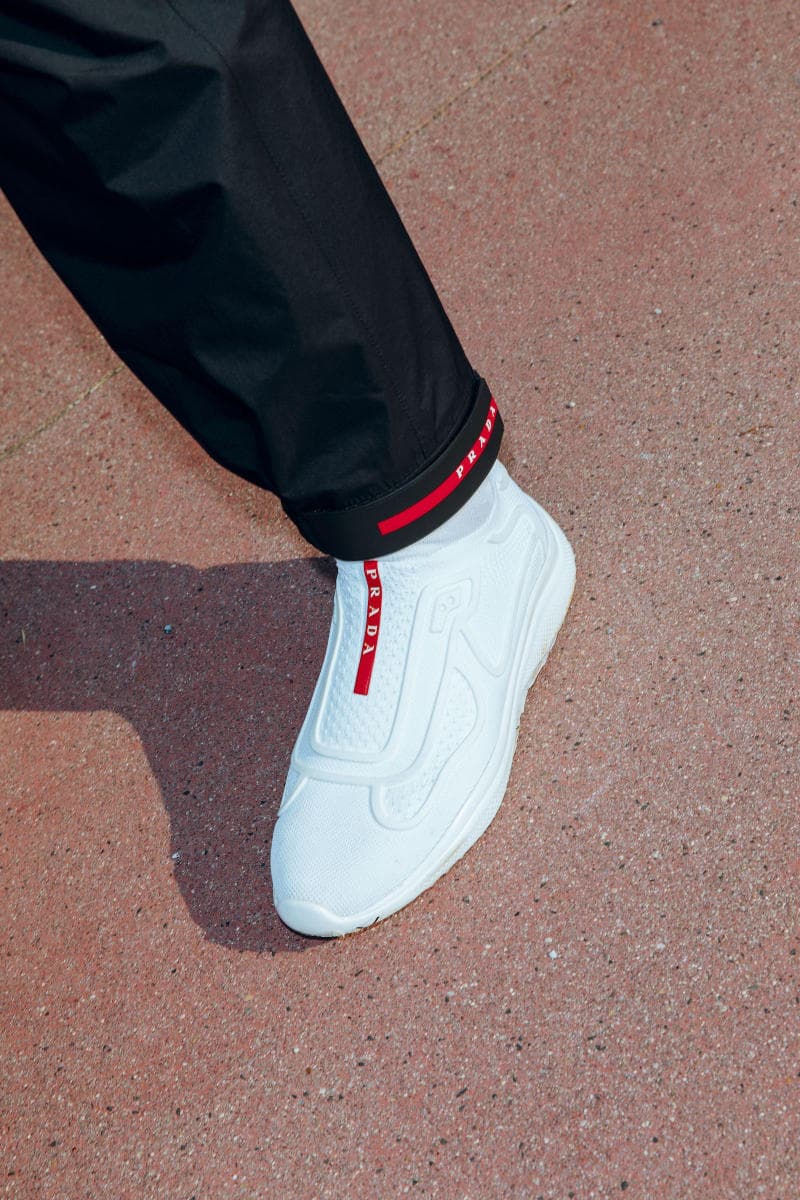 5 of 8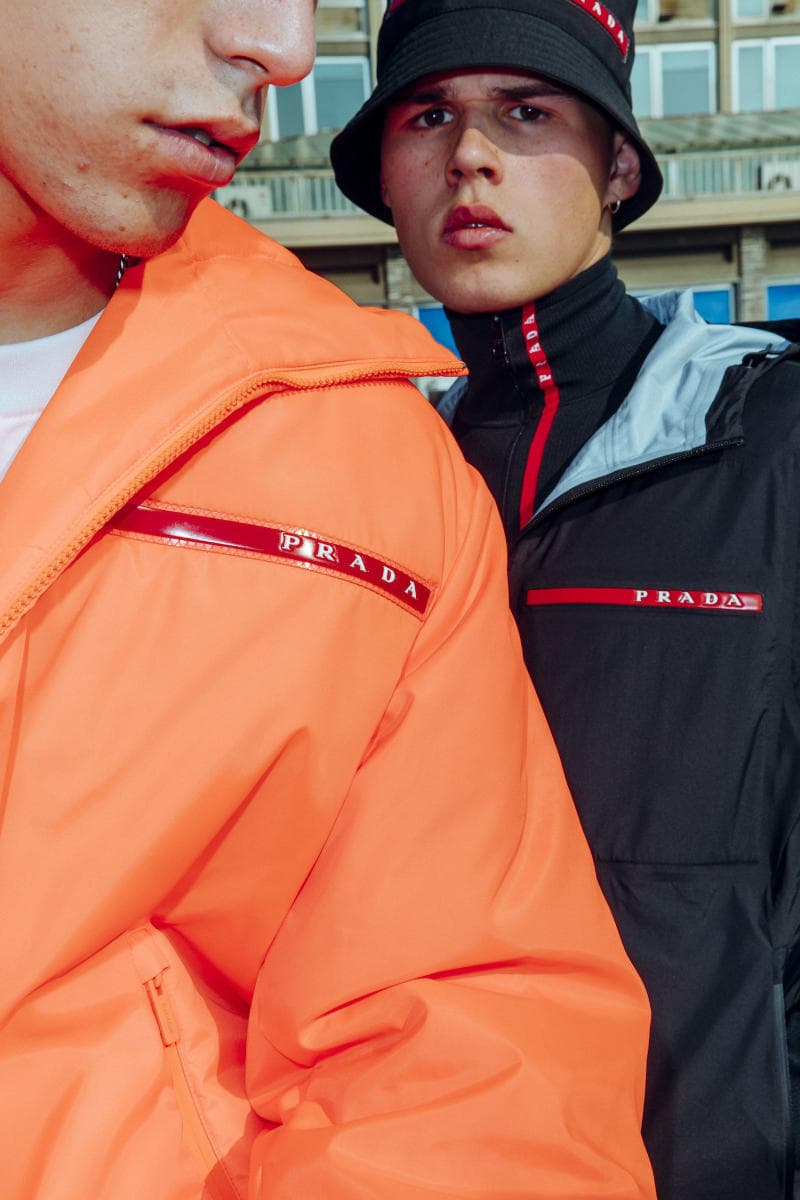 6 of 8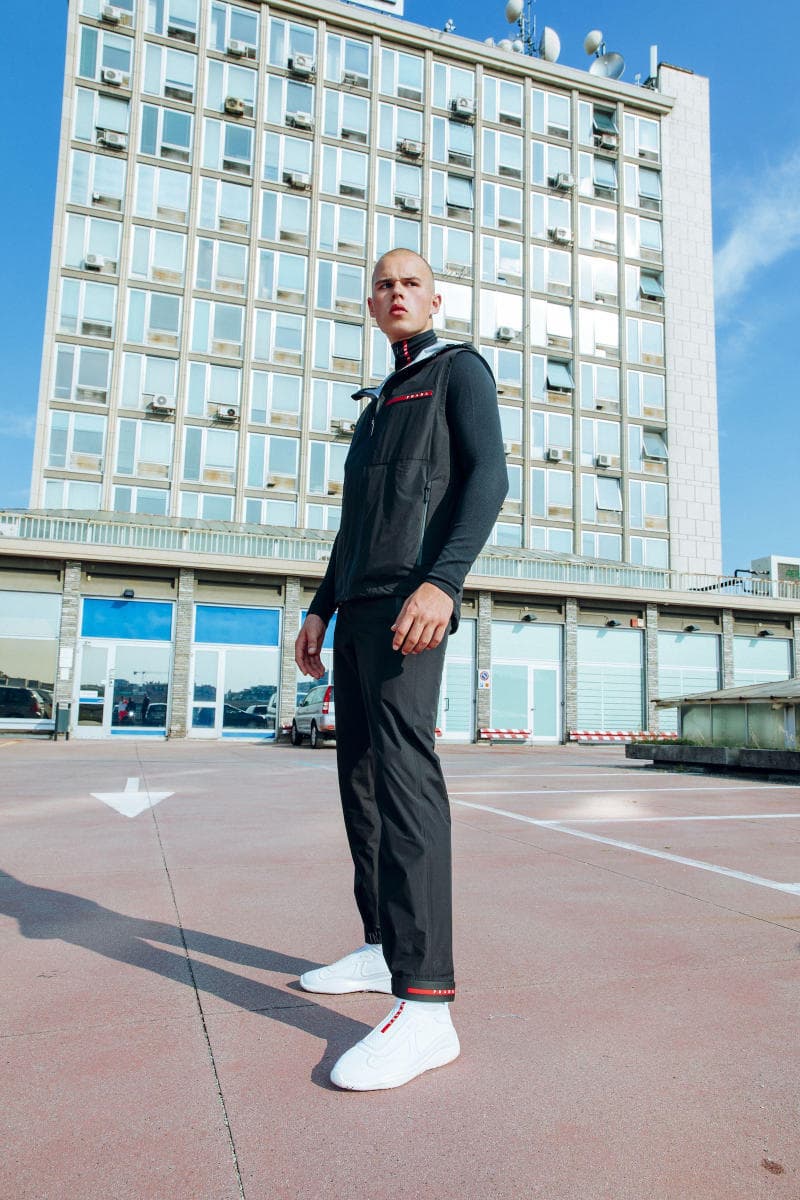 7 of 8
8 of 8
De retour au premier plan depuis quelques années avec sa gamme sportswear iconique des années 90, la "Linea Rossa" ou "Ligne Rouge" en français, Prada expose sa nouvelle collection dans un édito du spécialiste du genre NSS Magazine.
Largement représentée dans nos meilleurs streetstyles de la Fashion Week de Londres, Prada montre que la griffe est sur tous les terrains, que ce soit lors des grands-messes de la mode ou les bitumes les plus undergrounds d'Europe. À travers des tracksuits noir ou orange et des paires épurées, la ligne rouge expose ses matériaux fluides et techniques, typiques du sportswear rétro qui a fait sa légende à la fin du siècle dernier. La bande rouge parcourue du branding Prada blanc ajoute du cachet aux accessoires les plus iconiques comme le bob noir qui agrémente les ensembles en nylon. Les paires sans lacets de la ligne ajoutent une ambivalence passé-futur que le label se plait à cultiver avec cette nouvelle livraison.
Regardez les images de l'édito de NSS Magazine ci-dessus et dans l'actualité du même genre, revivez le premier défilé de Ricardo Tisci pour Burberry.