Une Date De Restock Et De Nouveaux Visuels Pour La ACRONYM x Nike Air Presto Mid
La paire aux couleurs vives revient très bientôt.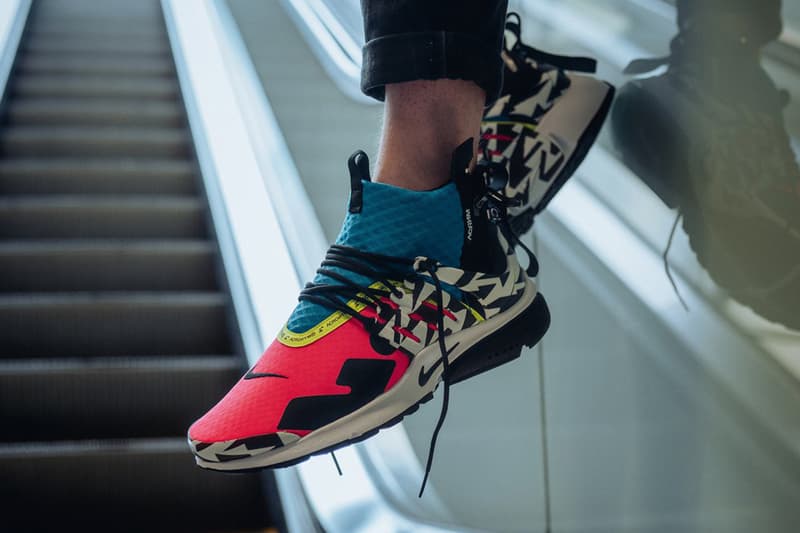 1 of 9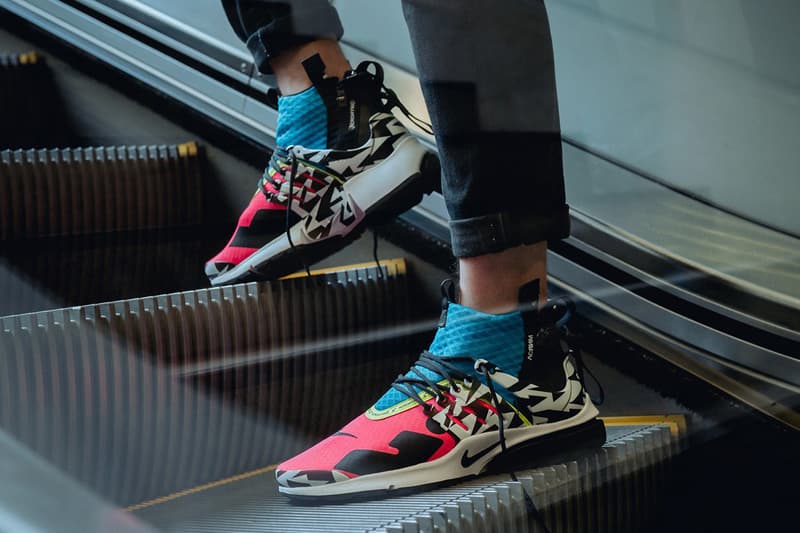 2 of 9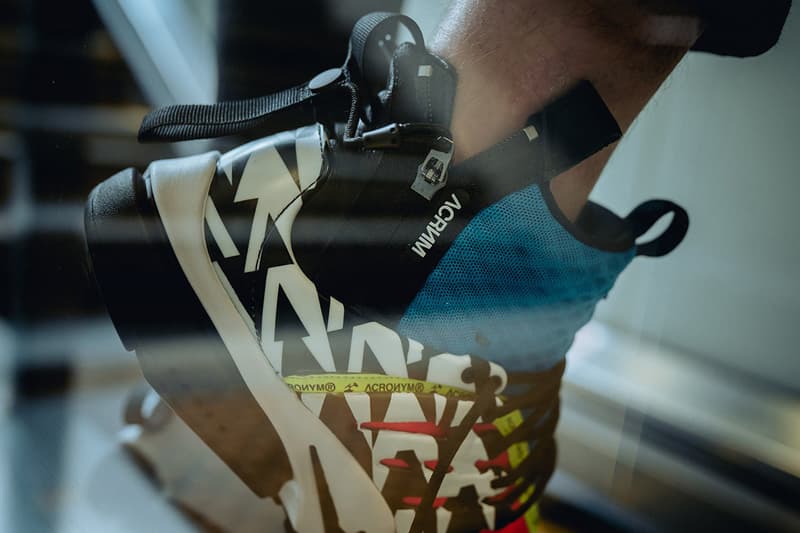 3 of 9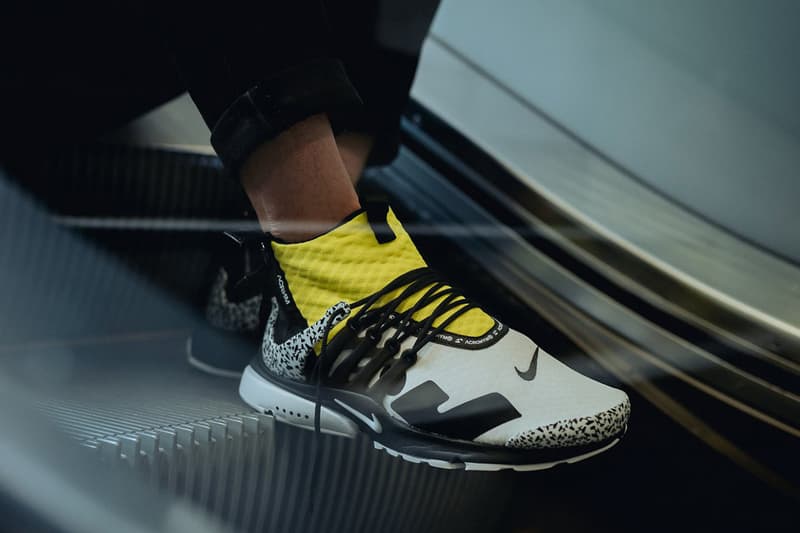 4 of 9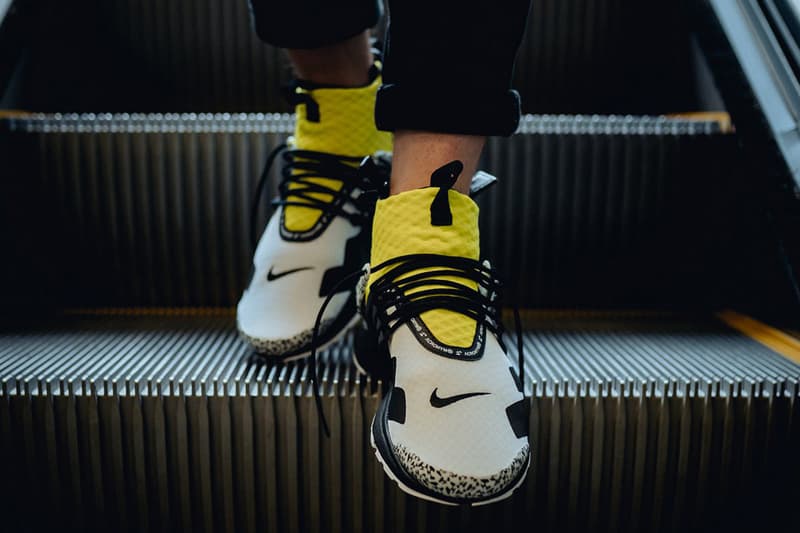 5 of 9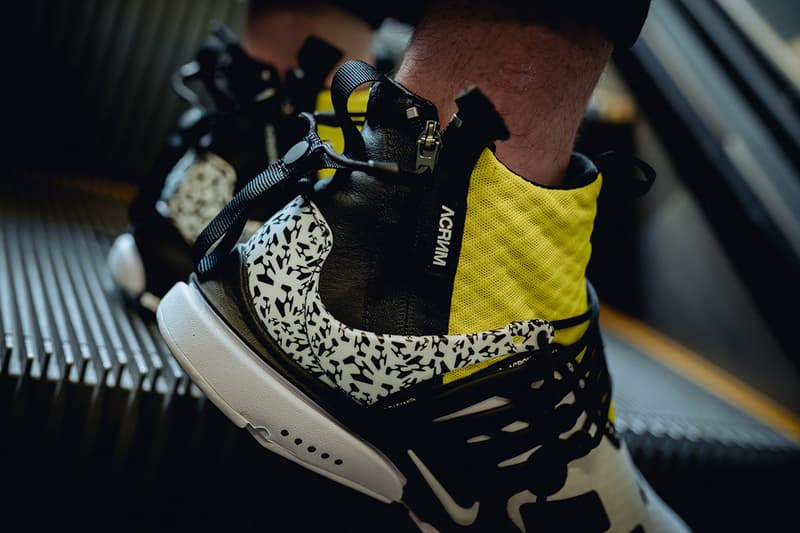 6 of 9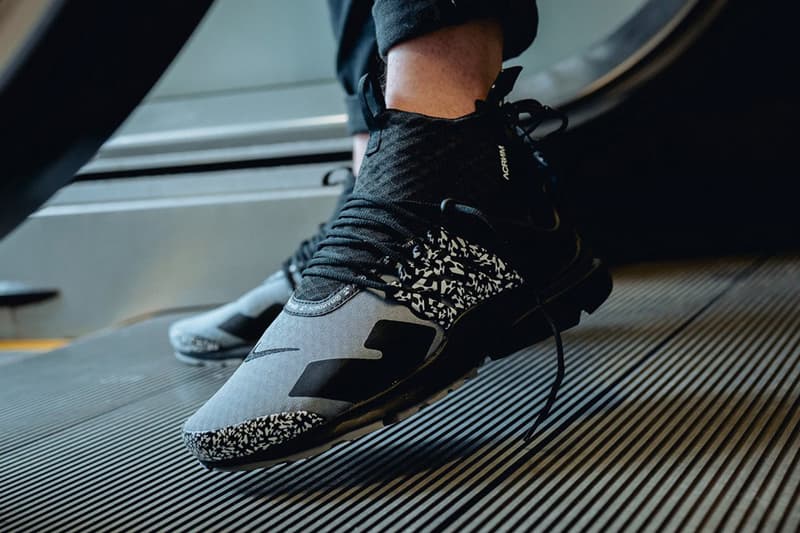 7 of 9
8 of 9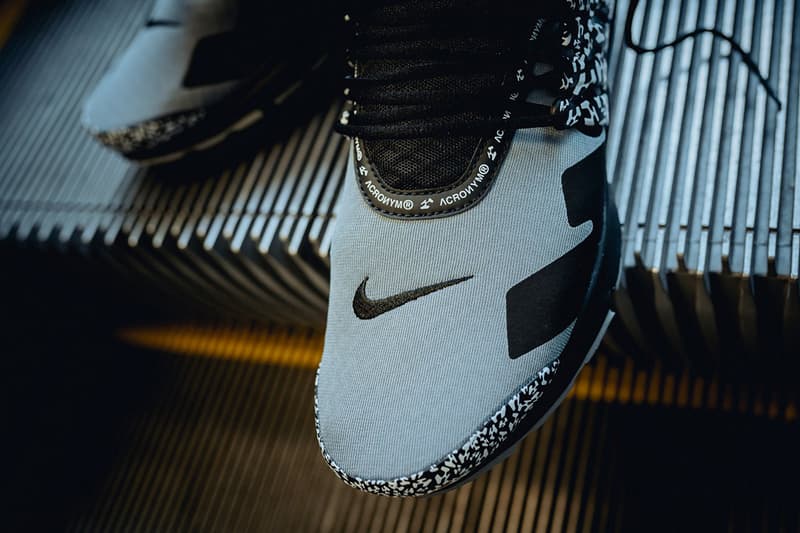 9 of 9
On vous l'annonçait et sans surprise, l'ACRONYM x Nike Air Presto Mid a eu le succès escompté. La paire, déclinée dans les trois coloris "Racer Pink/Photo Blue", "Dynamic Yellow/White" et "Cool Grey/Black", s'est arrachée à sa sortie le 8 septembre. Mais bonne nouvelle pour ceux qui n'ont pas réussi à se la procurer, elle fera l'objet d'un restock rapide, avec un retour programmé au 20 septembre.
En attendant d'en savoir davantage, cette ACRONYM x Nike Air Presto Mid se dévoile un peu plus dans de nouvelles images "on-foot" par le biais de Sneaker News. L'occasion d'apprécier son esthétique alliant les couleurs vives à la technique du label allemand, perceptible avec un col cheville, une double fermeture à glissière ou des empiècements. Jetez un œil à ces visuels dans la galerie ci-dessus, et notez que le Swoosh sortira cette semaine d'autres paires très attendues.