Voici Comment Shopper Les Nouvelles ACRONYM x Nike Air Presto Mid Utility
La chasse est ouverte.
1 of 3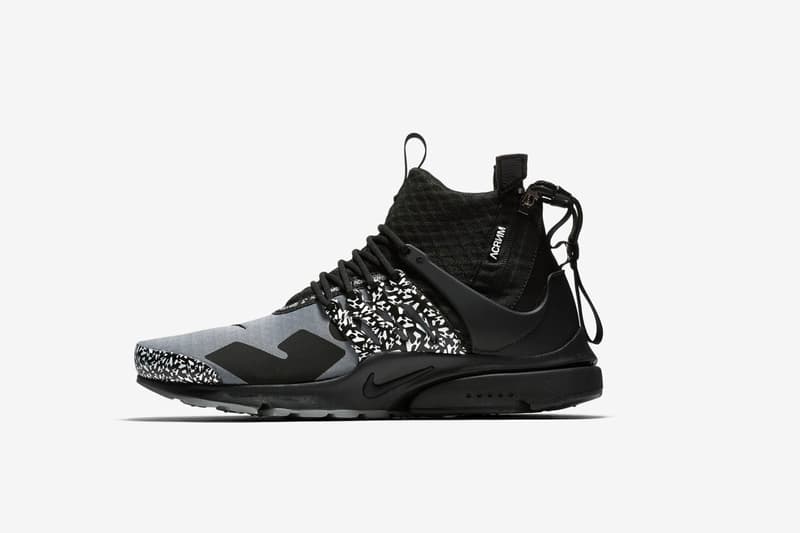 2 of 3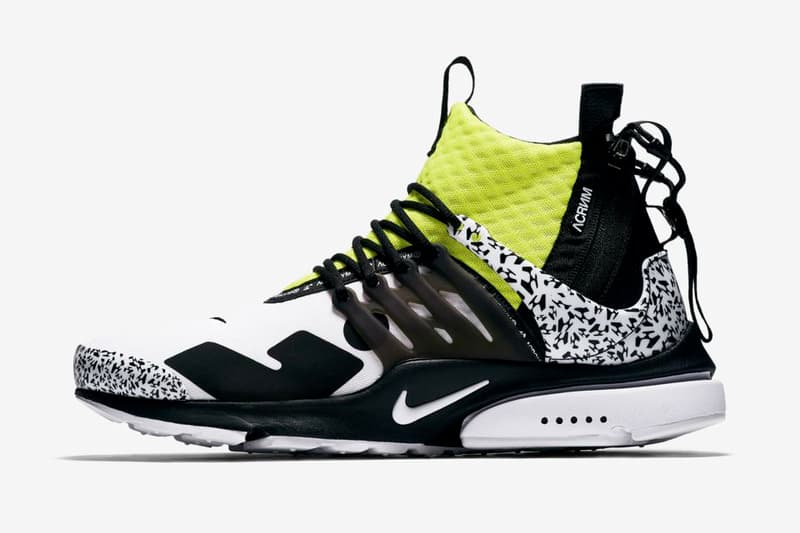 3 of 3
Après une première collaboration réussie sur la Air Presto Mid Utility, Nike et ACRONYM remettent le couvert en 2018 pour un partenariat des plus attendus par les fans de sneakers. Si la paire sera bel et bien difficile à trouver, nous vous simplifions la tâche en vous expliquant comment vous pourrez vous procurer l'édition 2018 qui se décline en 3 différents coloris pour cette saison.
Souvent distribuée par l'intermédiaire de raffles, ces sorties sous forme de tirage au sort que nous évoquions dans un récent édito, cette technique donne la chance à plus de participants de mettre la main sur leur paires préférées. Updatée régulièrement, notre liste vous permettra de tenter votre chance chez le plus grand nombre de revendeurs et de maximiser vos chances de saisir la ACRONYM x Nike Air Presto Mid Utility.
Disponible en rose et bleu, gris, et noir et blanc, ces éditions colorées de la collab vont s'arracher avant de déambuler sur les bitumes des grandes places de la mode européenne.
Jetez un œil aux trois coloris ci-dessus et consultez la liste des magasins français qui revendront la paire qui sort le 20 septembre prochain ci-dessous. Dans l'actualité de Nike, sachez que le Swoosh a mis à l'honneur le nouveau recordman du marathon, Eliud Kipchoge.
Sneakersnstuff
Raffle en ligne
Nike SNEAKRS
Site en ligne