Le Maillot Du Nigéria Inspire Un Peu Trop Primark ?
Plagiat ?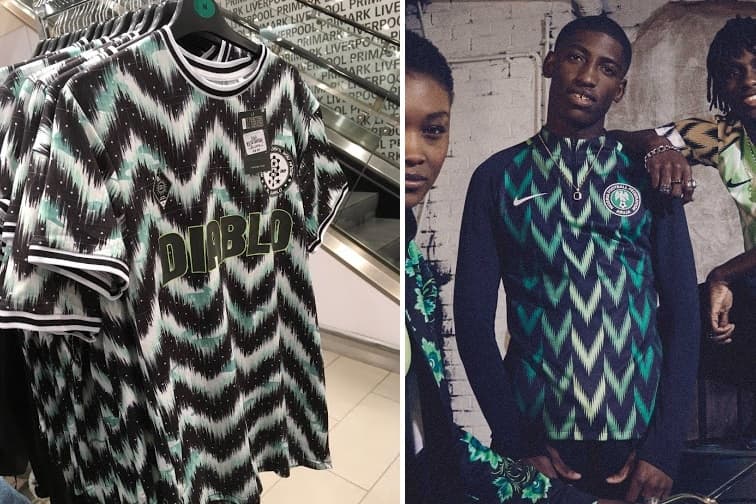 1 of 4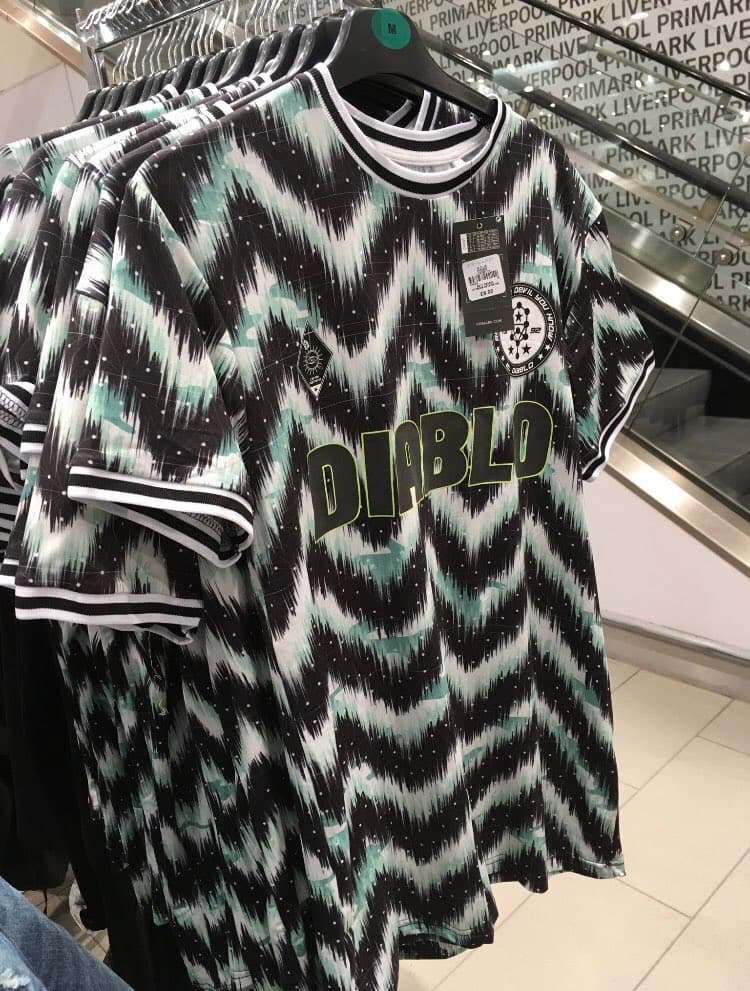 2 of 4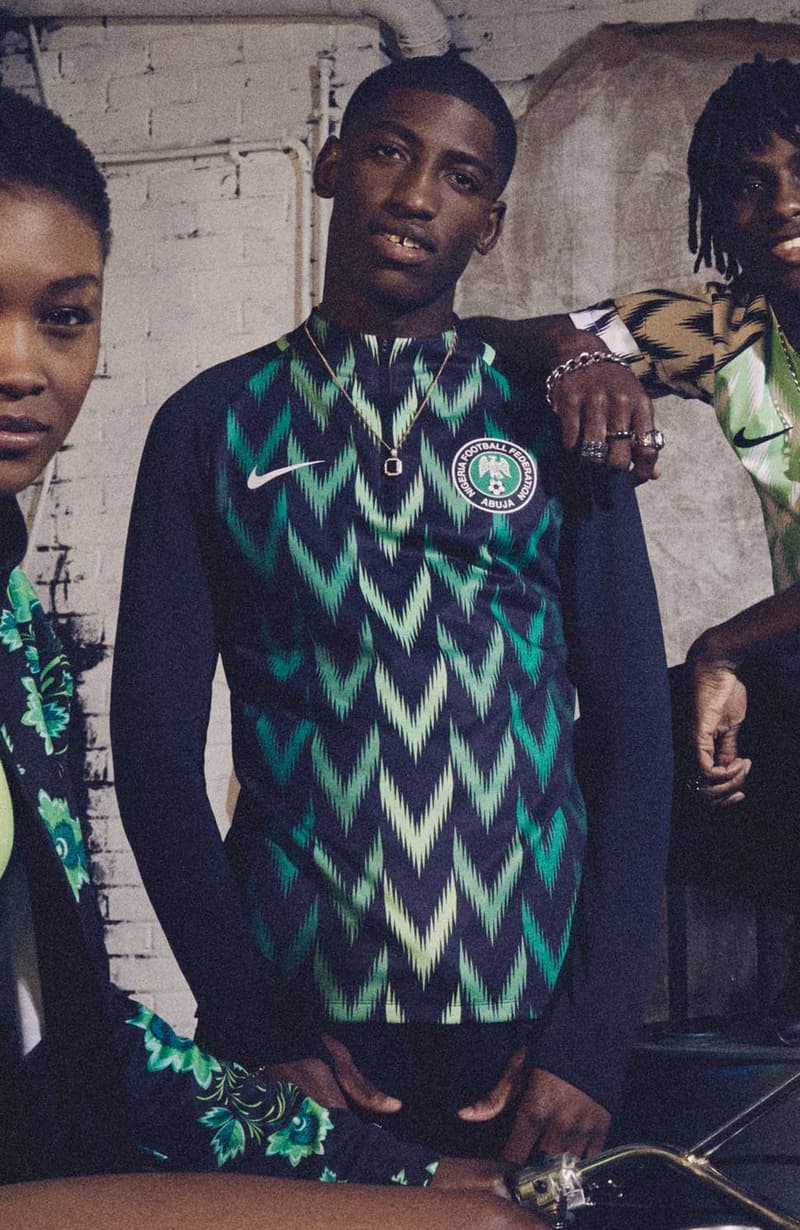 3 of 4
4 of 4
Quelques mois avant le début de la coupe du Monde Nike signait un grand coup en dévoilant un maillot du Nigéria à l'esthétique inédite. L'aura mode de celui-ci avait été aidée par un lookbook très lifestyle faisant de la tunique des super Eagles un must-have en dehors des terrains. Était alors né un véritable engouement autour de la tenue nigériane qui s'est arrachée rapidement jusqu'à la rupture de stock bien avant le début de la compétition en juin dernier. Face au manque de maillot, certains malins n'avaient pas hésité à revendre le leur à prix d'or sur eBay tandis que la contrefaçon s'était chargée de fournir les autres.
Autres entités à avoir décidé de surfer sur ce succès, le géant Primark qui vend désormais dans ses rayons un tee-shirt qui s'inspire (très) largement de l'imprimé affiché sur le maillot du Nigéria. Autre petit détail comme le relève Causerie Magazine, l'inscription "Diablo" flanquée sur le poitrine de la version Primark qui rappelle celle présente sur les maillots d'entrainement des Nigérians "Naija".
Inspiration ou plagiat ? La frontière est plus que poreuse entre les deux…
Primark have read @MundialMag once. #naija pic.twitter.com/2MdNMmcADo

— Dan Hewitson (@danfreakbeat) 17 septembre 2018
Le maillot du Nigéria est en lice pour un prix de meilleur design de l'année.