Kanye West Annonce La Sortie D'Un Nouvel Album Personnel Et Dévoile Le Titre De Sa Collaboration Avec Chance The Rapper
Grosses annonces musicales de Ye.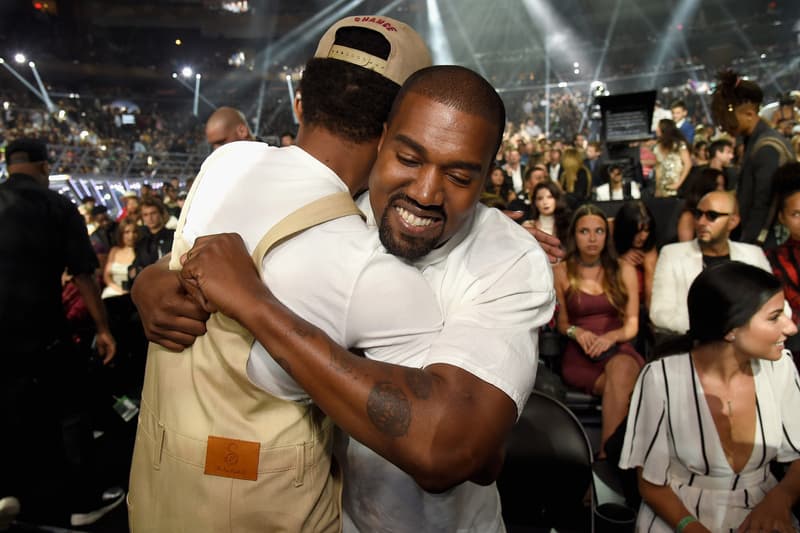 Les teasings de singles ne trompaient pas : Kanye West prépare bien quelque chose, et on en sait aujourd'hui davantage sur ses projets à venir. Grâce, en premier lieu, à son compte Instagram.
L'artiste a commencé par dévoiler une cover énigmatique, support quasi-vierge rappelant son "Yeezus" sorti en 2013, qui a directement incité à penser à une suite. Ye a ensuite apporté une précision de poids, à savoir le titre du projet, "YANDHI", et sa date de sortie, le 29 septembre. Date qui coïncide avec son passage au côté de l'acteur Adam Driver dans la première du Saturday Night Live, apparition qui a fait l'objet d'un teasing parallèle.
Et ce n'est pas tout. Kanye West a également donné des nouvelles de son projet collaboratif avec Chance The Rapper. Cette fois, juste un nom, distillé lors d'un open mic à Chicago. "Good Ass Job", tel est le titre de l'opus des deux artistes, information confirmée par un tweet de Chance retranscrivant la scène. Jetez un œil à ces différents posts ci-dessus et dessous, et restez connectés pour en apprendre plus sur ces albums. Dans l'actualité de Ye, notez qu'il se lance aussi dans la production de films.
#goodassjob pic.twitter.com/RN7Oy42Sue

— Chance The Rapper (@chancetherapper) September 18, 2018