Voici Tout Ce Que L'On Sait Sur La Collaboration adidas x Dragon Ball Z
Images, date de sortie, packaging…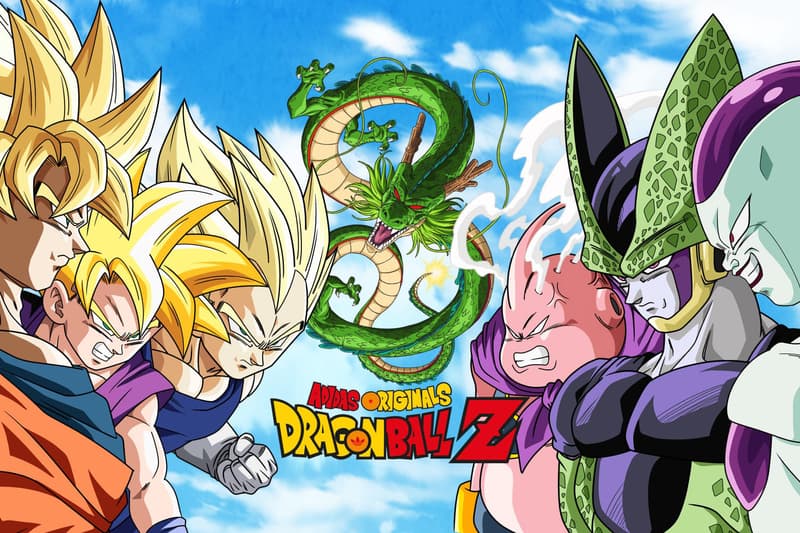 Teasée depuis plusieurs mois, la collection adidas x Dragon Ball Z s'est dévoilée tout au long de l'année et les premières sneakers sortiront d'ici quelques jours. En attendant la sortie, voici tout ce que l'on sait sur cette collaboration entre la marque allemande et le manga.
Une paire pour chaque boule de cristal
adidas a créé sept paires à l'occasion de sa collaboration avec Dragon Ball Z, autant que les boules de cristal que l'on retrouve dans le manga. La marque allemande s'est inspirée de sept personnages emblématiques de DBZ pour réinterpréter sept de leurs modèles. La collaboration est donc comprise d'une ZX500 "Son Goku", d'une Yung-1 "Freezer", d'une Prophere "Cell", d'une Deerupt "Son Gohan", d'une Ultra Tech "Vegeta", d'une Kamanda "Majin Buu" et d'une EQT Mid AV "Shenlong".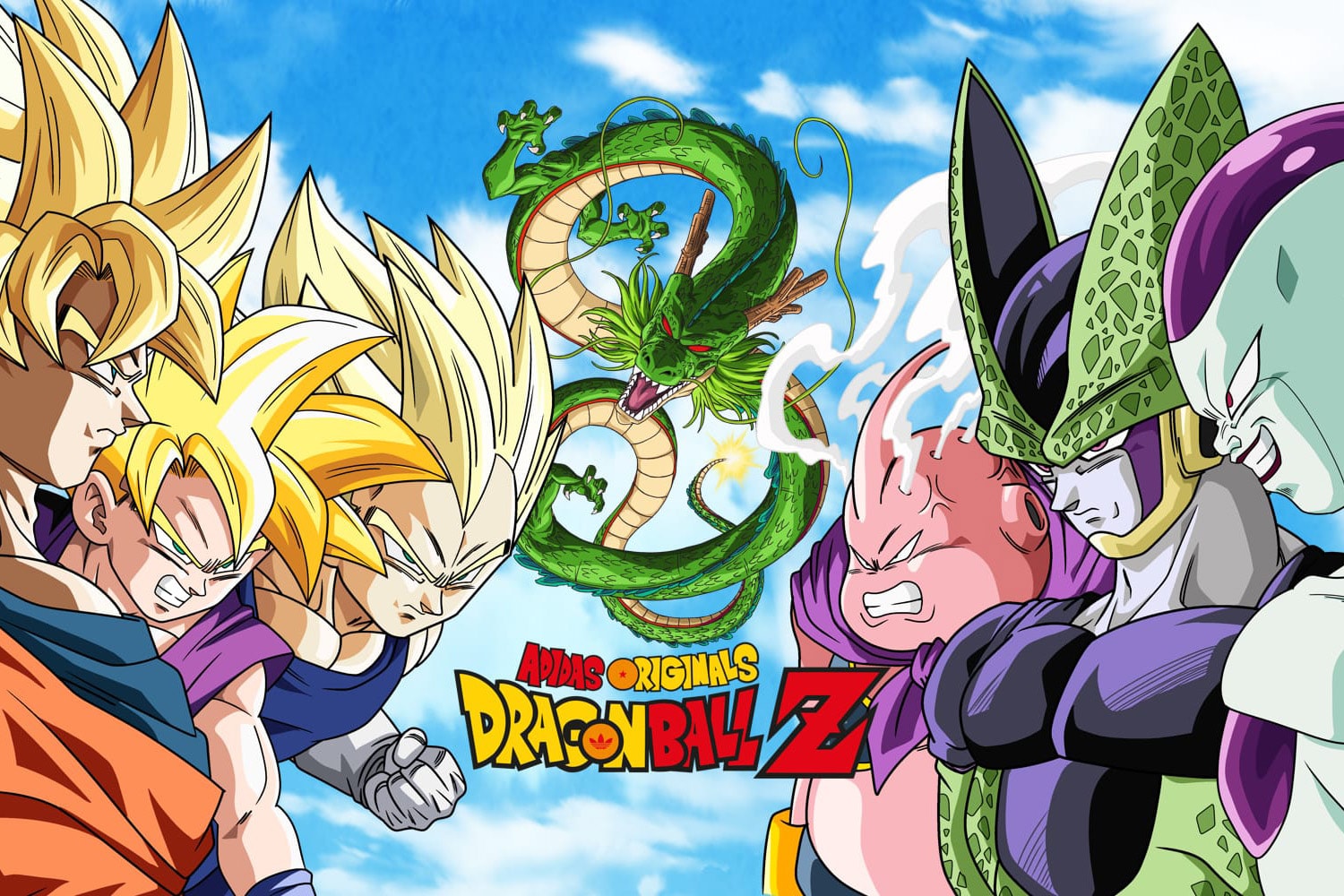 Un packaging très graphique
Pour les fans de sneakers, le packaging peut être tout aussi important que la paire elle-même. Dans le cadre de cette collaboration, adidas a voulu pousser le design encore plus loin. Les sept boîtes de chaussures sont affublées de dessins originaux, qui se complètent l'un à l'autre pour former une illustration finale. Les boîtes sont complétées de différents dessins rappelant l'univers du manga, notamment d'une illustration du personnage inspirant la paire. Une figure sera également offerte avec la sneaker.
Des sorties chaque mois
Les premières paires issues de la collaboration, celles inspirées par Son Goku et Freezer, sortiront le 29 septembre. La Prophere "Cell" et la Deerupt "Son Gohan" suivront le 27 octobre, puis l'Ultra Tech "Vegeta" et la Kamanda "Majin Buu" en novembre. La dernière sneaker inspirée de Shenron sera disponible en décembre. Selon plusieurs sources, les paires de la collaboration adidas x DBZ seront disponibles en quantités ultra-limitées.
Gros plan sur les différentes sneakers
Quelques jours avant leur sortie, la Yung-1 "Freezer" et la ZX500 "Son Goku" se sont déjà dévoilés à travers différentes images. D'autres aperçus de la Kamanda "Majin Buu", de la Prophere "Cell" et même de la EQT Mid AV "Shenron" se sont également dévoilés.
1 of 5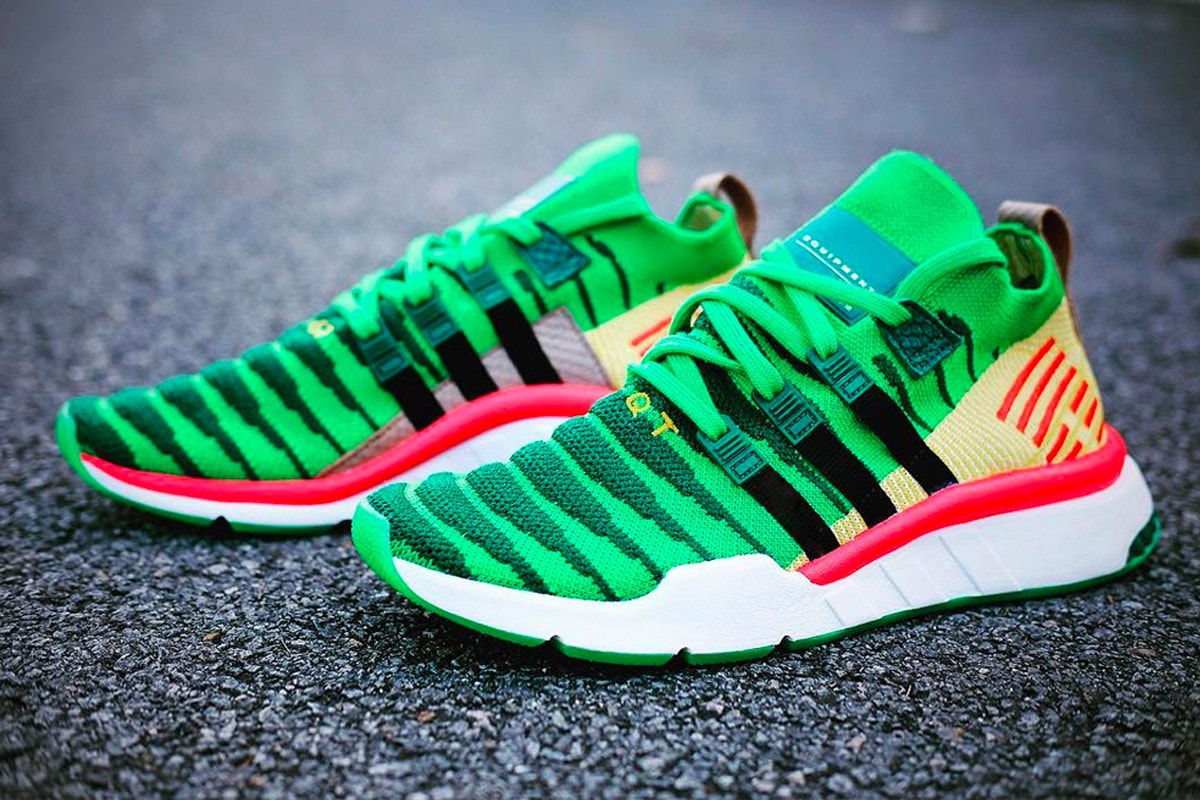 2 of 5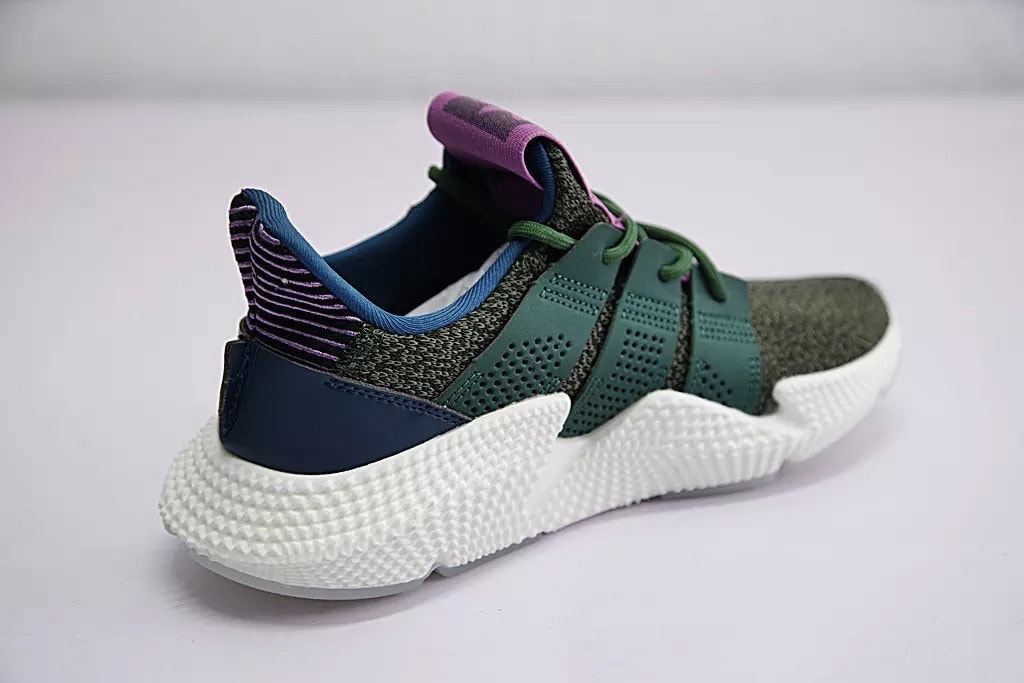 3 of 5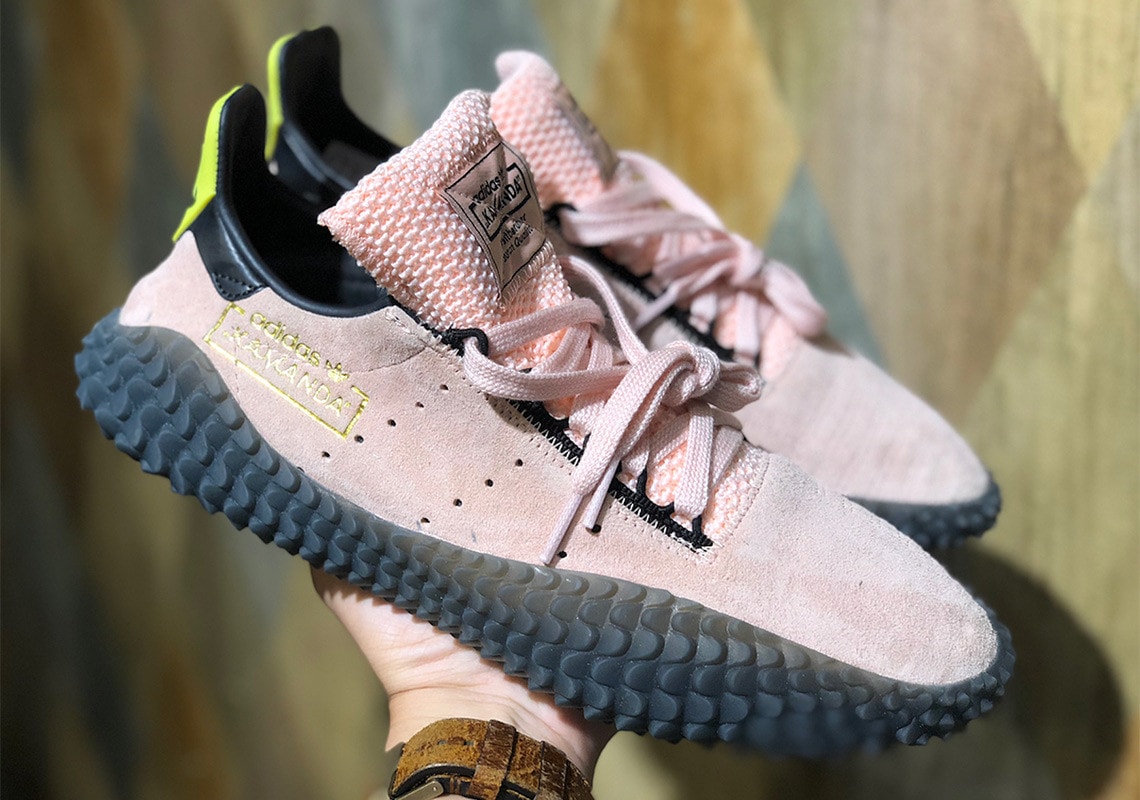 4 of 5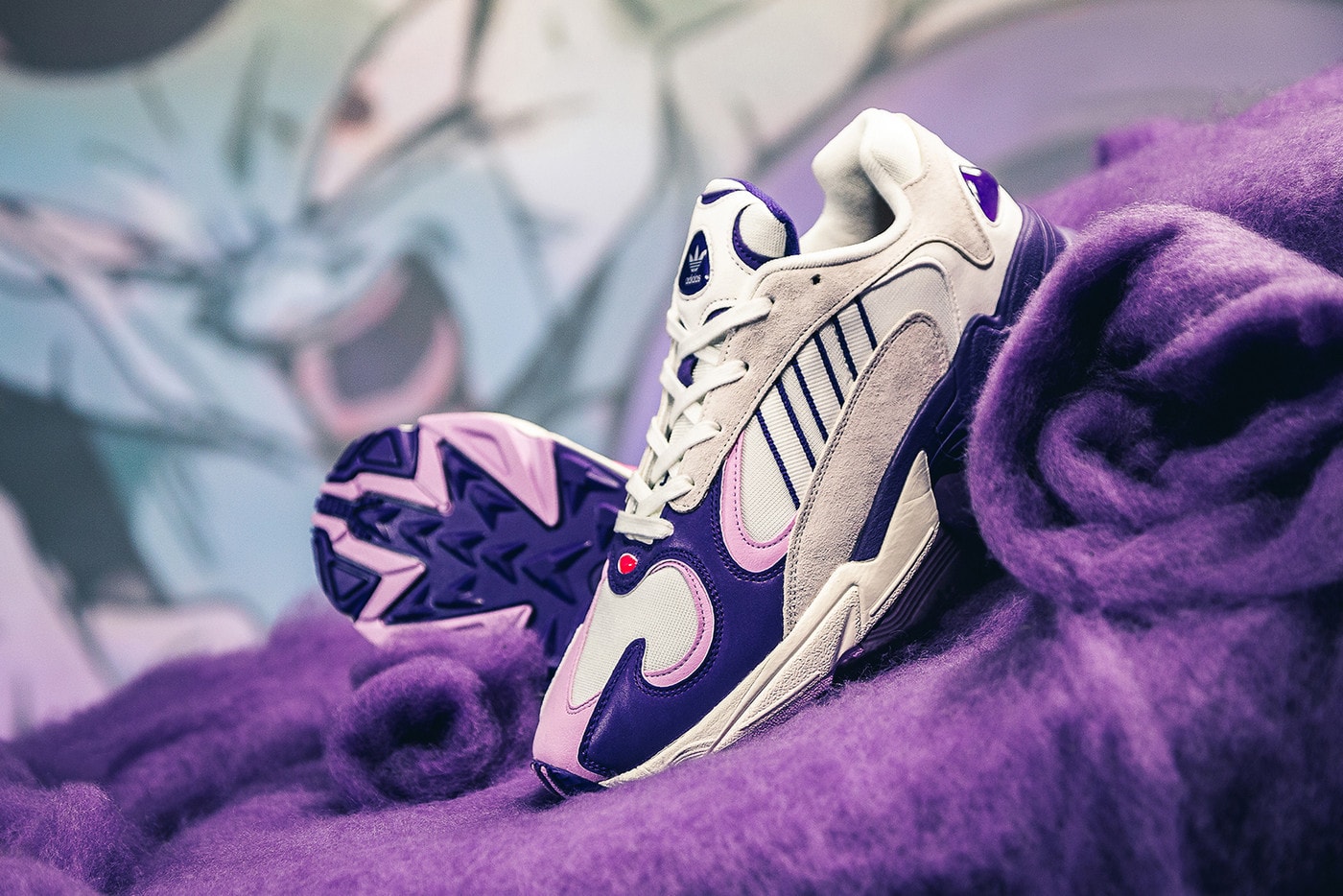 5 of 5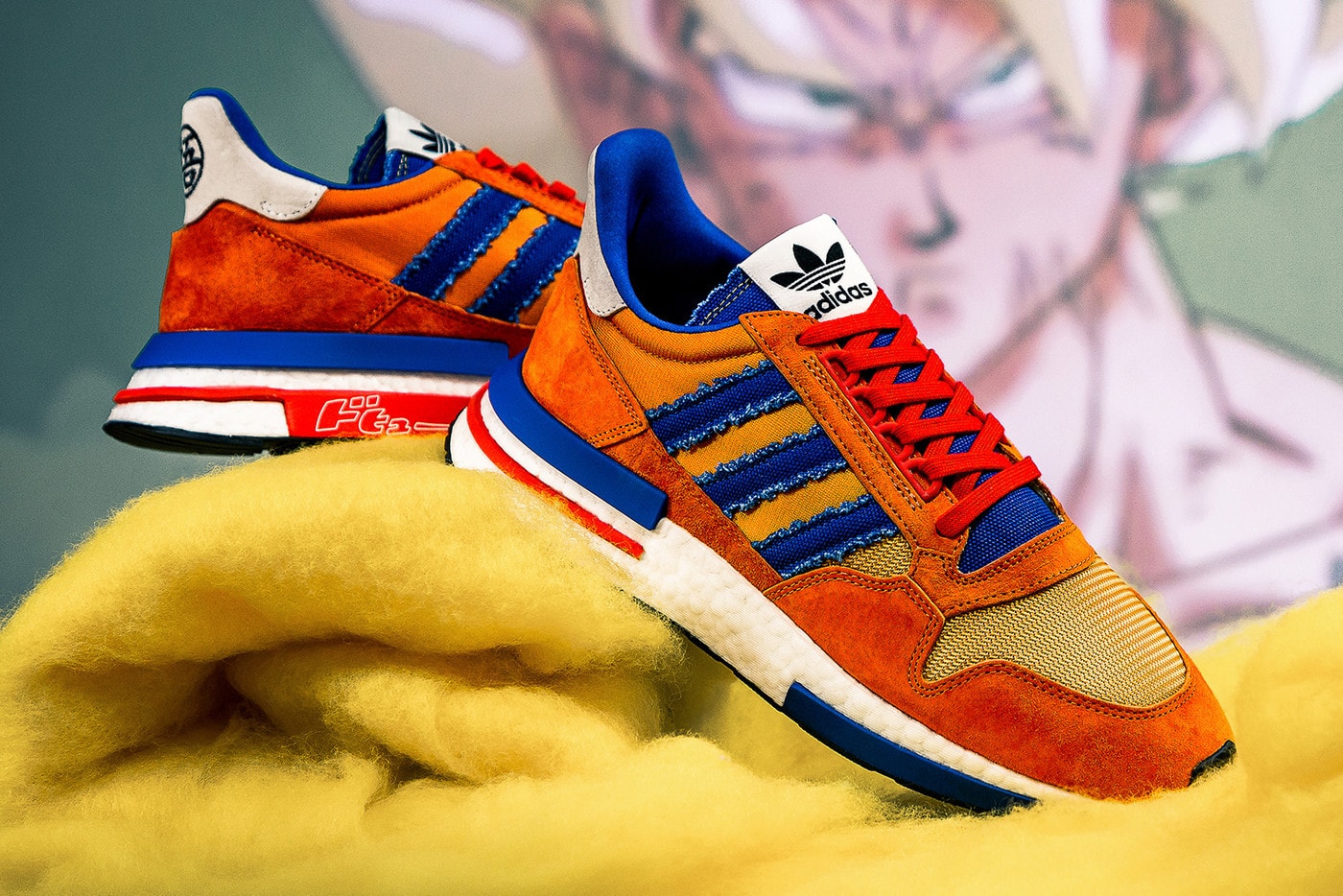 N'hésitez pas à nous dire ce que vous pensez du travail d'adidas pour cette collaboration avec Dragon Ball Z. Dans notre actualité, ne manquez pas les premières images de l'UltraBOOST "Dragon" issue de la collaoration adidas x Game of Thrones.