The Shoe Surgeon Revisite Les Puma Thunder Desert Avec Le Pack "Elements"
Le feu et la glace.
1 of 4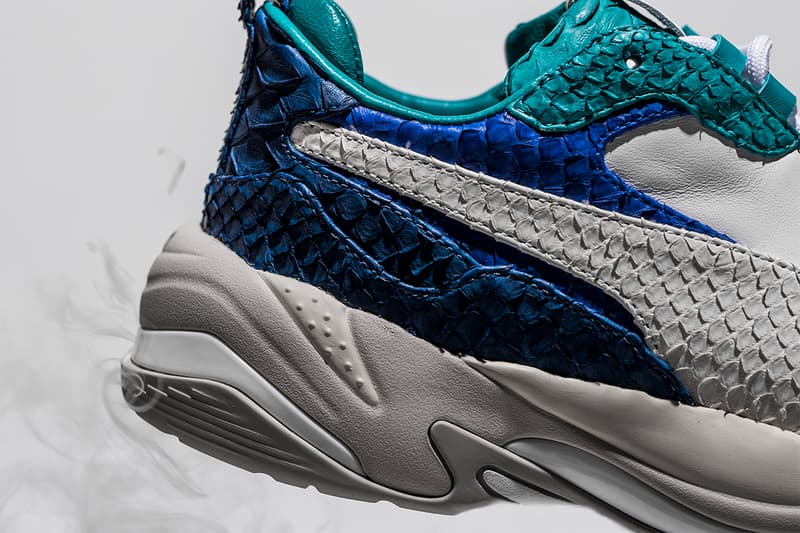 2 of 4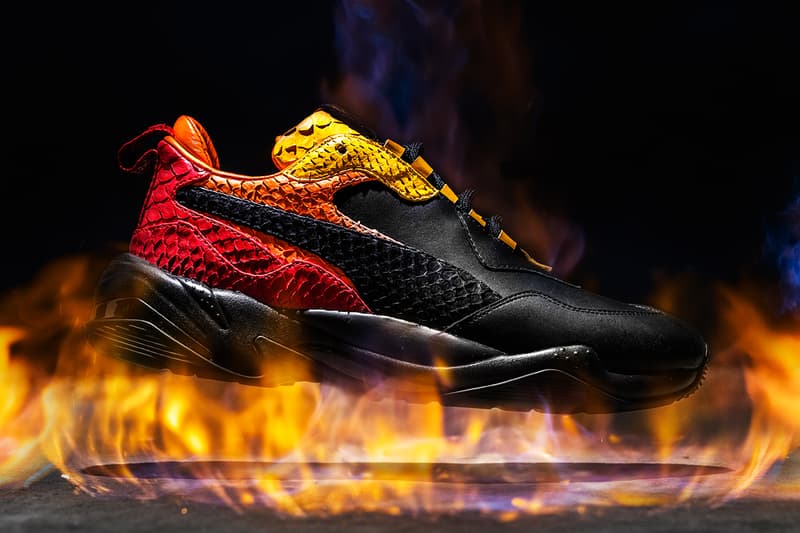 3 of 4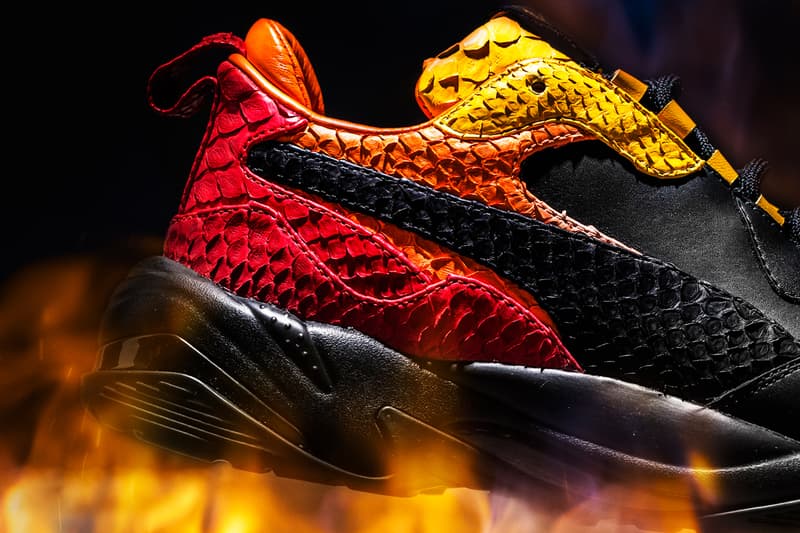 4 of 4
Il y a peu Puma dévoilait le Thunder Desert, nouvelle version de sa dad shoe. Une silhouette que The Shoe Surgeon a décidé de revisiter avec le pack "Elements" comprenant une paire inspirée du feu et une autre de la glace.
The Shoe Surgeon customisait récemment une Air Jordan 1 en hommage à la France championne du monde, et nous présente désormais deux Puma Thunder Desert revisitées. Le Chirurgien est l'un des acteurs majeurs du custom et nous le prouve une nouvelle fois avec ce pack "Elements". La première paire s'inspire de la glace, et présente la Puma Thunder Desert avec un upper blanc en cuir premium, contrasté par des empiècements en python turquoise, "Royal Blue" et "Teal". La deuxième paire de Puma, imaginée autour du feu, se dévoile avec le même jeu de matières et un upper noir affublé d'empiécements rouge, orange et jaune.
N'hésitez pas à nous dire ce que vous pensez de ces paires de Puma Thunder Desert customisées par The Shoe Surgeon pour le pack "Elements", et restez connectés sur son site web pour plus d'informations. Si vous l'aviez raté, Nike a restock huit des plus grosses paires de l'année pour les un an de l'application SNEAKRS.