Nike Accusé De Faire L'Apologie De La Culture Des Gangs Avec Une Pièce De Sa Collaboration Avec Matthew Williams
Une cagoule qui passe mal.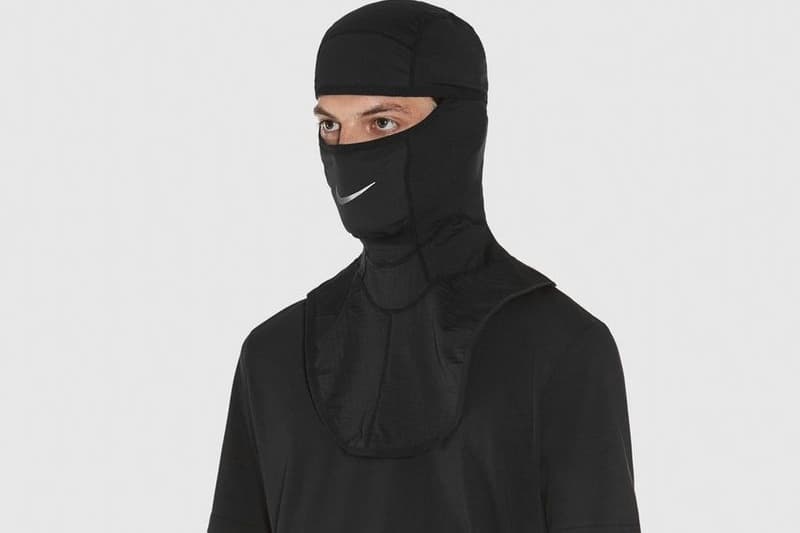 La collection imaginée par le designer d'ALYX Matthew Williams et Nike se retrouve au cœur d'une polémique. L'une des pièces de cette collaboration mêlant le fonctionnel au technique a en effet attiré l'attention des internautes. Ou plutôt, la manière employée par le Swoosh pour la présenter.
A priori en effet, la cagoule Matthew Williams x Nike n'a rien de troublant, et présentée telle qu'elle est sur le site d'ALYX (ci-dessus), personne n'a rien trouvé à en redire. En revanche, le cliché sur le site nike.com présentant un modèle tatoué, équipé de la cagoule et d'un gilet technique, rappelle à beaucoup les codes de certains gangs. L'affaire trouve une résonance particulière en Grande-Bretagne, qui connaît ces derniers mois une recrudescence des agressions au couteau. Le YouTuber Mr DT parle ainsi d'une "grosse erreur" du Swoosh, qui a selon lui "ciblé la culture gang pour le profit".
THIS IS NOT RIGHT @nike @nikelondon

I think you've made a big mistake on this one, targeting the current Gang culture for profit, there's 100's of dead kids parents that you should be thinking about before you made these, let alone put them out for sale. pic.twitter.com/lPRoYWzyWX

— MR DT © (@MrDtAFC) 19 août 2018
Même son de cloche chez le comédien White Yardie. "Avec tous les coups de couteau perpétrés récemment à Londres, ce n'est certainement pas quelque chose que nous voulons voir. Soyons réalistes, les seules personnes qui iront les acheter sont des jeunes impliqués dans des gangs. Trop de jeunes sont morts et trop de jeunes commettent des meurtres", a-t-il assuré. Un autre internaute établit un parallèle avec une opération récente de Puma. "Là où il y a du sang, il y a de l'argent".
So we've had the #Puma "Drug House" promotion and now #Nike are using a black guy to promote a balaclava with straps and pockets. Where there's blood there's money. #knifecrime #nikebalaclava #london #traphouse #bbc #skynews #channel4 #itvnews #sportswear #crime #BLACKONBLACK #UK pic.twitter.com/d3kDCRdvnE

— Anthony Benjamin (@benjaminphotos) 20 août 2018
Vendue au prix de 90€, la cagoule n'est plus disponible sur le site de Nike. Et plutôt que d'être notifiée sold-out, elle a tout bonnement disparu… "Ces produits font partie d'une large collection Nike Training, portée par différents modèles et disponible dans de nombreux marchés à travers le monde. Nous ne conditionnons ni n'encourageons, en aucun cas, le grave problème de la culture criminelle et des gangs", a réagi un porte-parole de Nike auprès de Metro. Pour beaucoup, le mal était déjà fait…