La Bagarre Booba/Kaaris A Fait Le Tour Du Monde
Des États-Unis à l'Afrique en passant… par le Kosovo.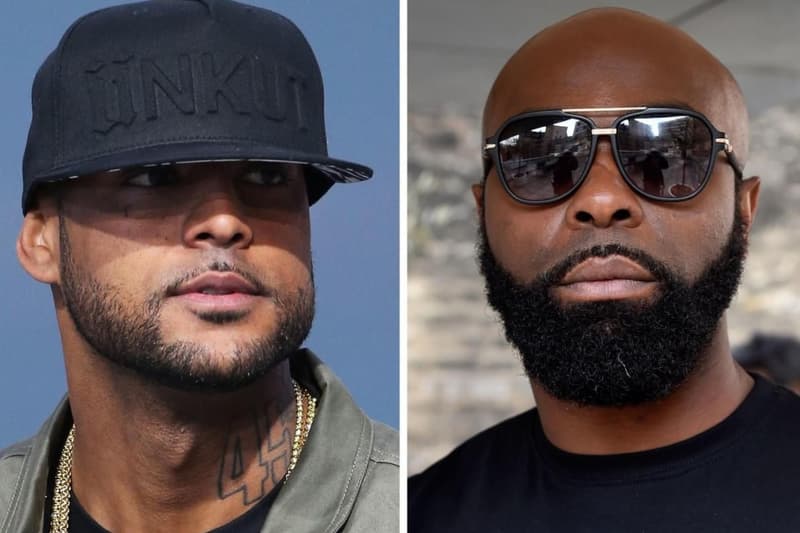 1 of 3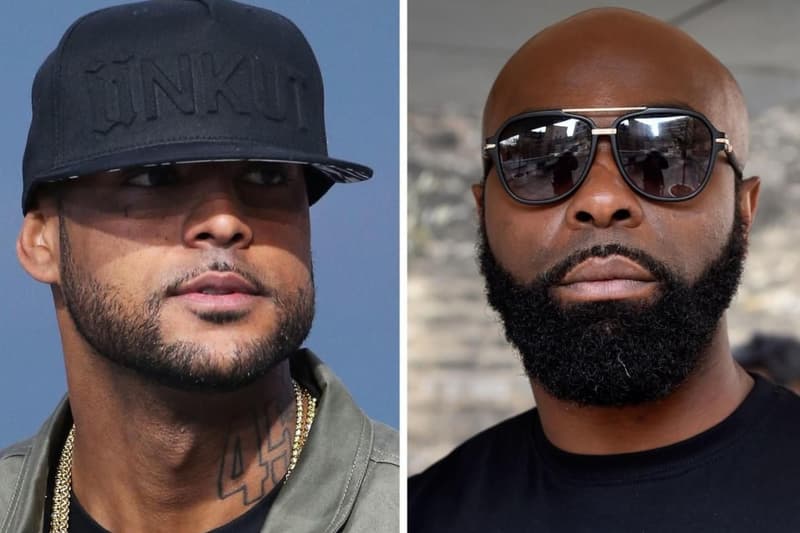 2 of 3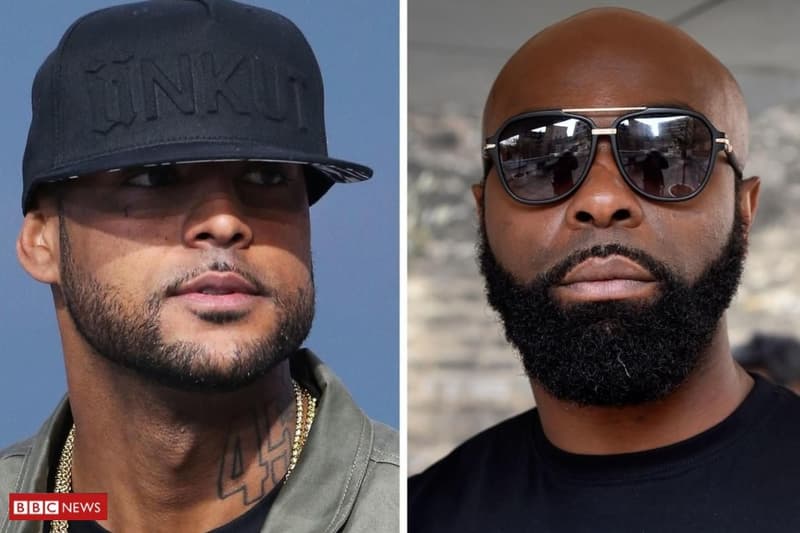 3 of 3
Les scènes de la bagarre entre les clans Booba et Kaaris ne sont pas restées l'apanage des internautes et journalistes français. Réseaux sociaux aidant, les images se sont vite propagées, et la rixe a fait l'objet d'un traitement médiatique international. "Des rappeurs français se battent dans un aéroport de Paris, perturbant les vols", a ainsi assuré l'agence de presse Reuters, qui a très vite rapporté les faits de l'autre côté de la Manche, suivie de près par la BBC ou Sky News.
French rappers Booba and Kaaris brawl at Paris airport https://t.co/jnRmTdmogV

— BBC News (UK) (@BBCNews) 2 août 2018
French rappers @booba and @KaarisOfficiel1 and their minders swung punches and lashed out with kicks and crashed through cosmetics stands in a duty-free shop.

- Get more videos like this here: https://t.co/iOm40vn1kt pic.twitter.com/0bxziyYg6m

— Sky News (@SkyNews) 2 août 2018
De l'Espagne à l'Italie en passant par la Belgique, les pays proches de la France ont tous relayé l'information. Mais cette dernière est allée plus loin. Des internautes ont prouvé photos à l'appui que des chaînes turques ou encore kosovares avaient évoqué l'affaire.
Mddddrrr ça passe même à la télé Turc le fight Booba vs Kaaris ????? ?? pic.twitter.com/X6Q9ziRUxu

— shey ★★ (@sheyromanova) 2 août 2018
Hors Europe aussi, la bagarre fait parler. Elle est très reprise et commentée dans les pays francophones d'Afrique, non sans un certain sensationnalisme, notamment au Sénégal et en Côté d'Ivoire.
Exclusif : La vidéo de la bagarre entre Booba et Kaaris dans l'aéroport d'Orly ! #kebetu #senegal https://t.co/jUzo7A2Qwu pic.twitter.com/hT292bpnmS

— SeneNews (@Senenews) 1 août 2018
Aux États-Unis, Complex et Billboard ont rapporté l'arrestation "des rivaux", tandis que les chaînes nationales que sont CBS ou CNN ont diffusé certaines des vidéos amateurs prises sur place. Ce qui en dit long sur la gravité et le caractère exceptionnel des faits… Restez connectés pour connaître les suites de la bagarre entre Booba et Kaaris, qui n'a pas fini de faire parler : aux dernières nouvelles, les deux rappeurs risqueraient jusqu'à 7 ans de prison.
French rappers Booba and Kaaris arrested following heated brawl causing delays at Paris airport https://t.co/E0XFRIrtut pic.twitter.com/3YuMWXiNzl

— billboard (@billboard) 2 août 2018
French rap rivals Booba and Kaaris arrested in Paris airport melee. https://t.co/K0xbq4HZ3C pic.twitter.com/ninMU6ulUG

— Complex Music (@ComplexMusic) 2 août 2018