Voici Les Unes De La Presse Française Après La Victoire Des Bleus
Tour d'horizon des Unes de la presse quotidienne.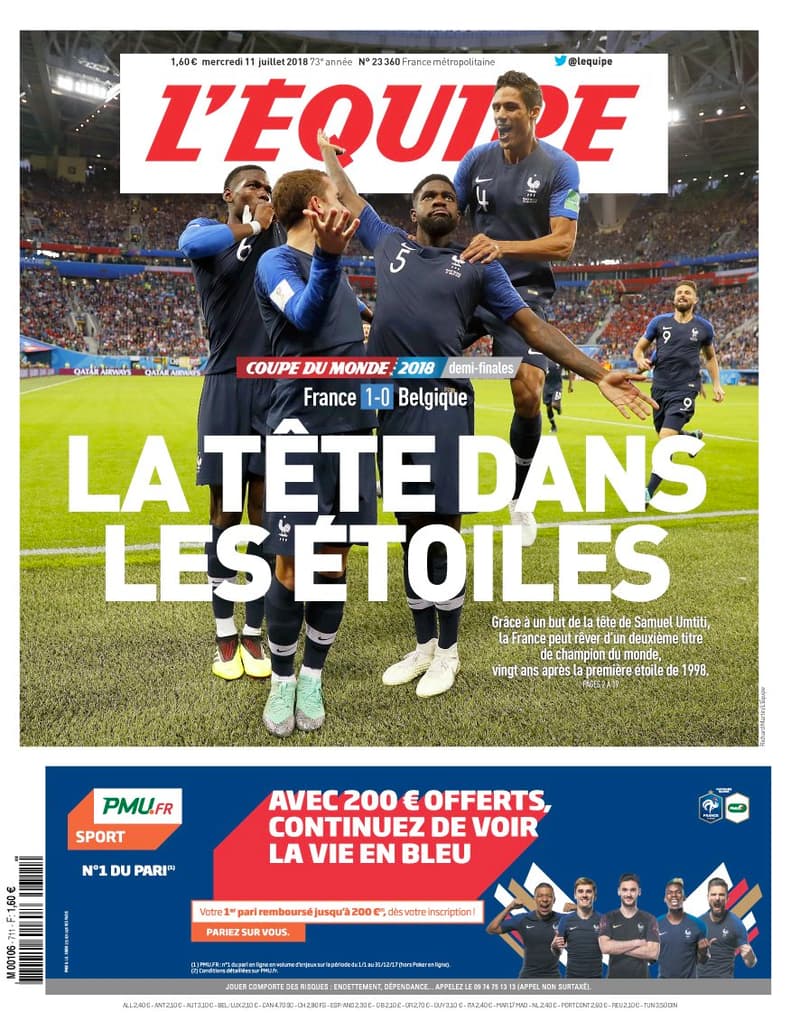 1 of 10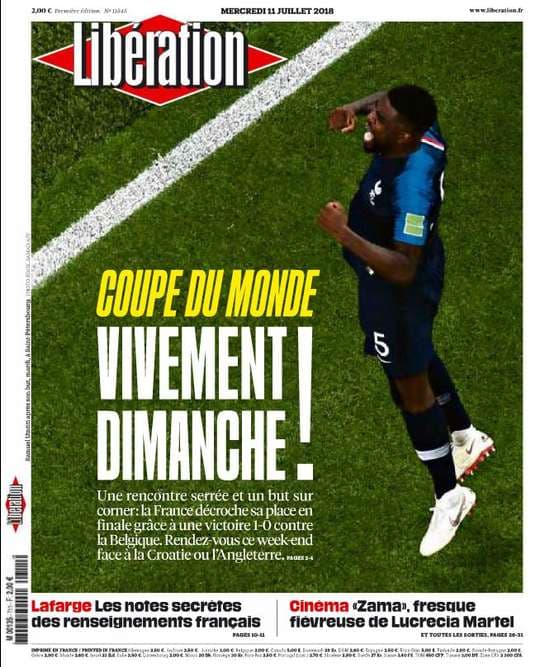 2 of 10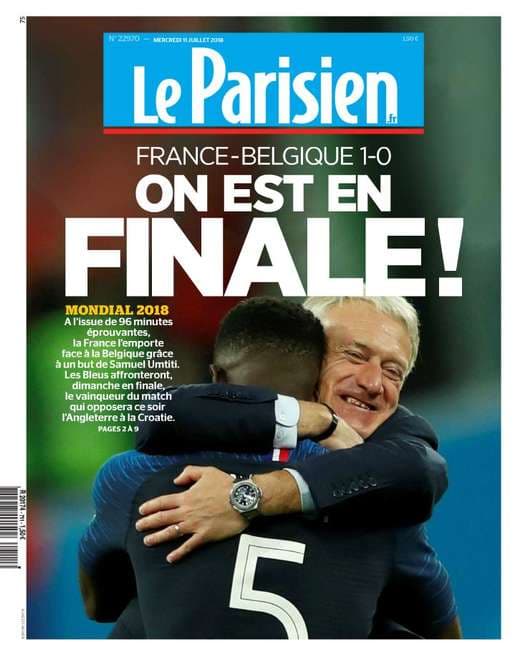 3 of 10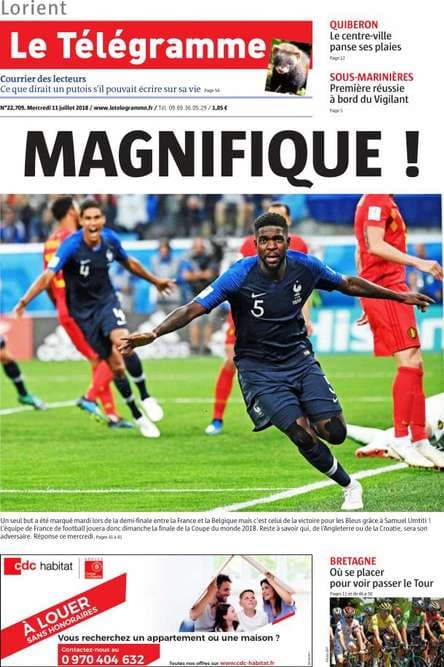 4 of 10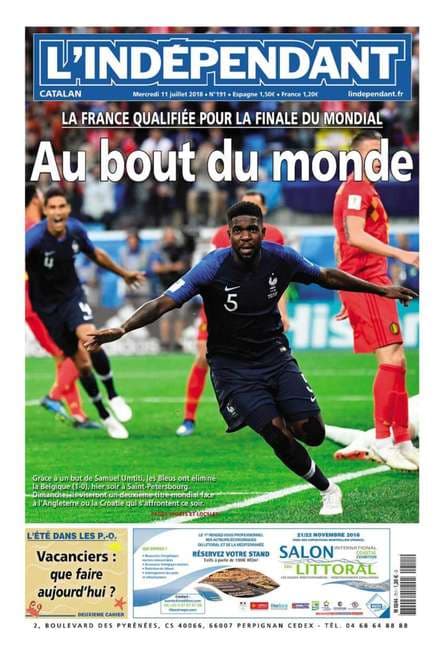 5 of 10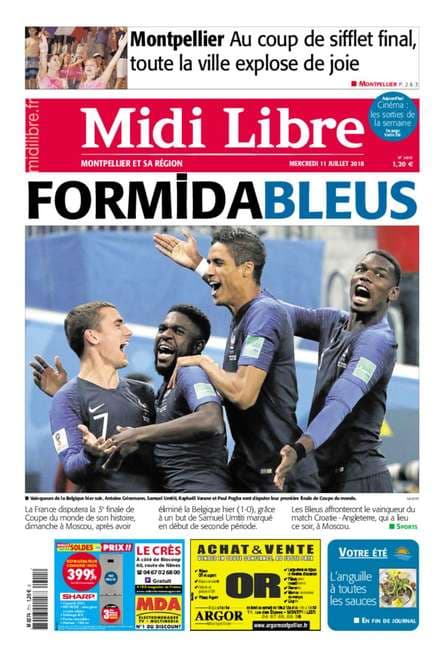 6 of 10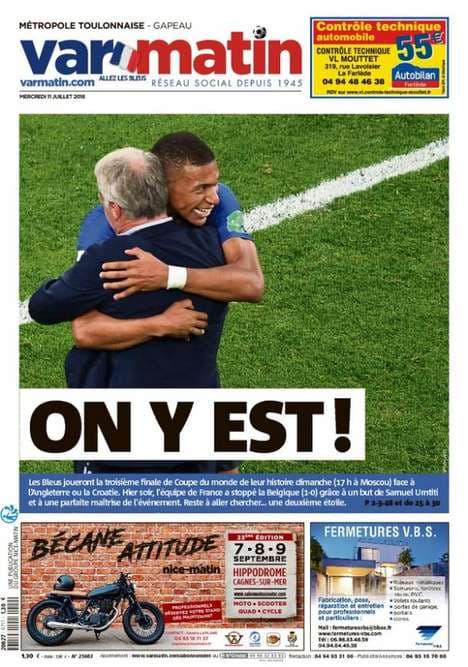 7 of 10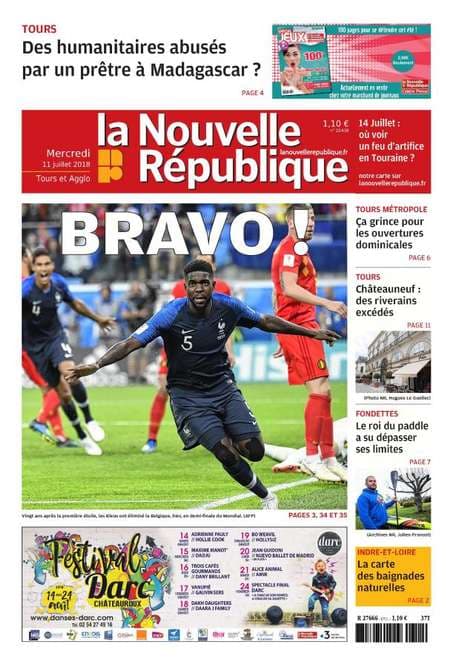 8 of 10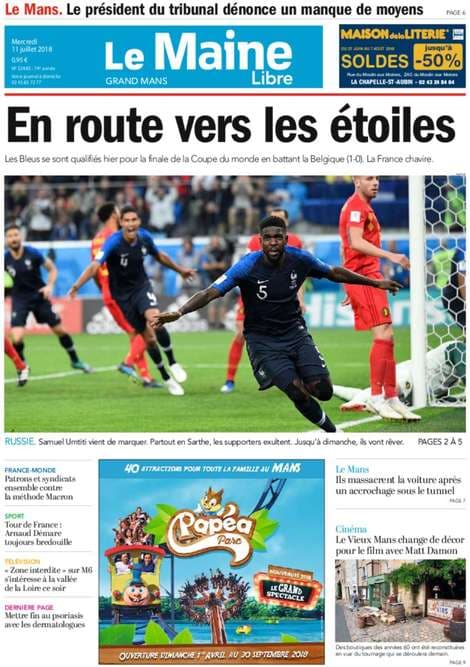 9 of 10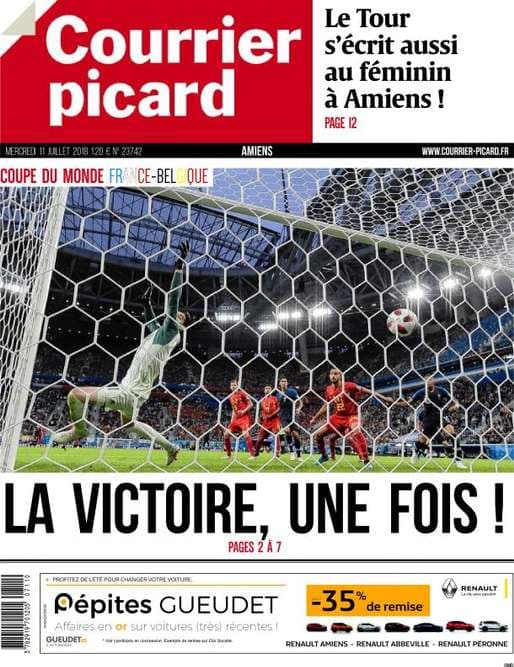 10 of 10
L'équipe de France est en finale de la Coupe du monde. Grâce à leur victoire pleine de maîtrise face à la Belgique (1-0), les Bleus ont gagné le droit d'aller chercher un deuxième titre mondial ce dimanche, en affrontant le vainqueur du match Croatie-Angleterre. Forcément, la joie s'est répandue partout dans l'Hexagone, ce qui se reflète aujourd'hui dans les Unes de la presse quotidienne.
"La tête dans les étoiles" titre ainsi L'Equipe, référence au symbole qui pourra venir s'ajouter sur le maillot bleu en cas de victoire, après celle acquise il y a vingt ans. "On est en Finale !", se réjouit pour sa part Le Parisien, quand d'autres ont préféré les superlatifs. "Bravo !", félicite La Nouvelle République, là où Le Télégramme décrit la performance comme "Magnifique", et La Provence des joueurs "Irrésistibles". La palme de l'originalité revient au Midi Libre, avec son "Formidableus". Jetez un œil à ces Unes ci-dessus, et restez connectés pour avoir les dernières actualités des Bleus avant leur finale de dimanche. A ce sujet, ne manquez pas la playlist des sons appréciés des joueurs durant cette Coupe du monde.