Arsenal Dévoile Un Maillot Third Dans Une Couleur Encore Jamais Utilisée Par Le Club
Au cœur de Singapour.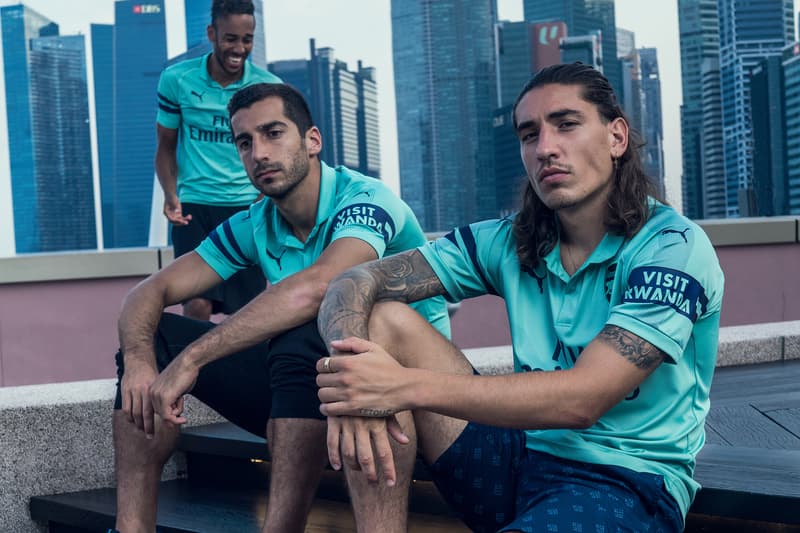 1 of 11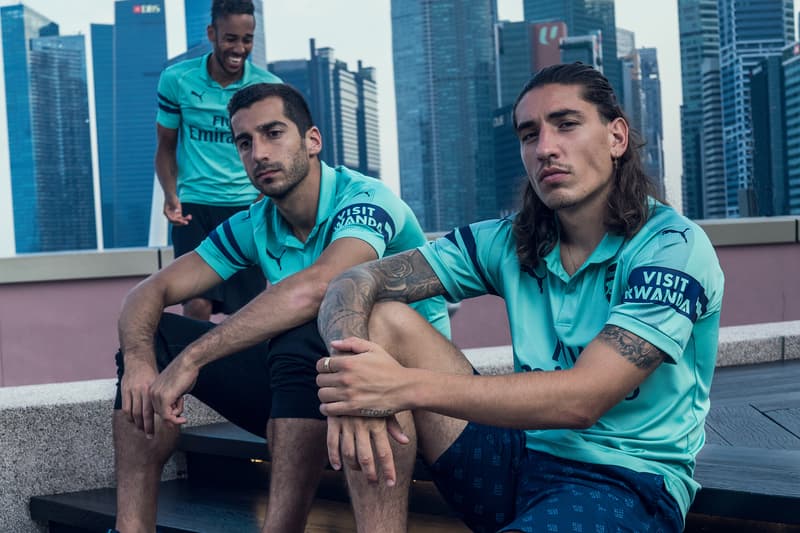 2 of 11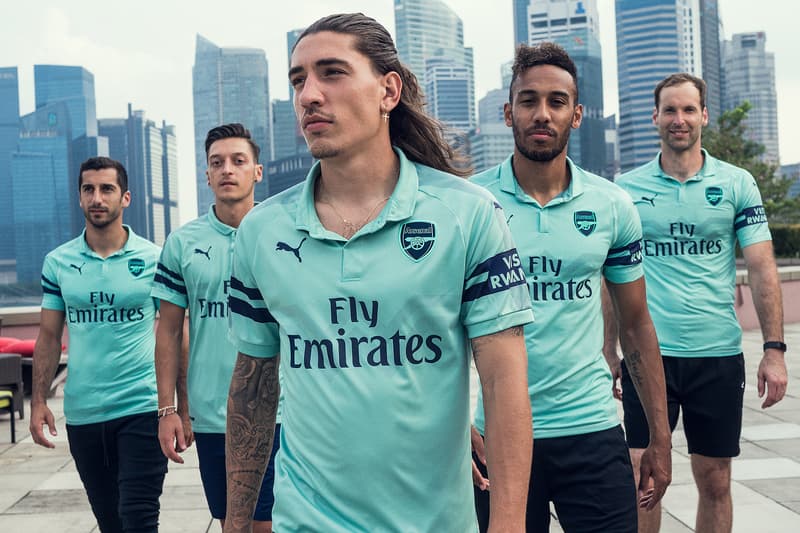 3 of 11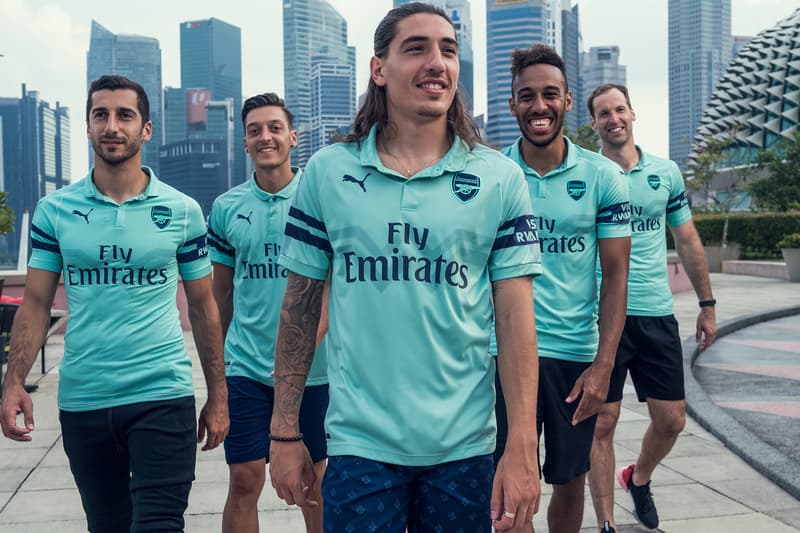 4 of 11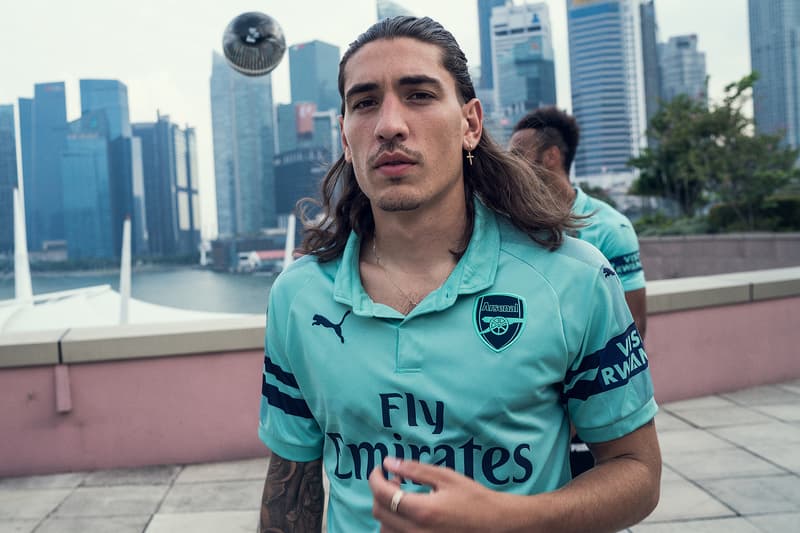 5 of 11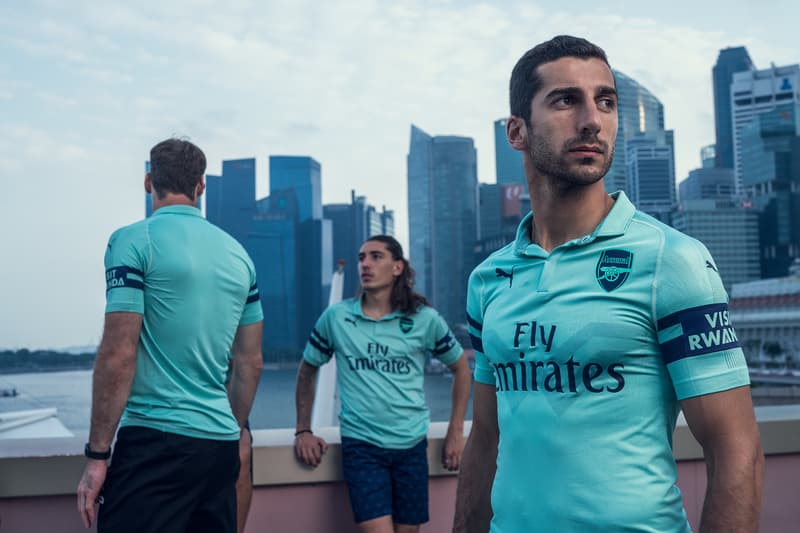 6 of 11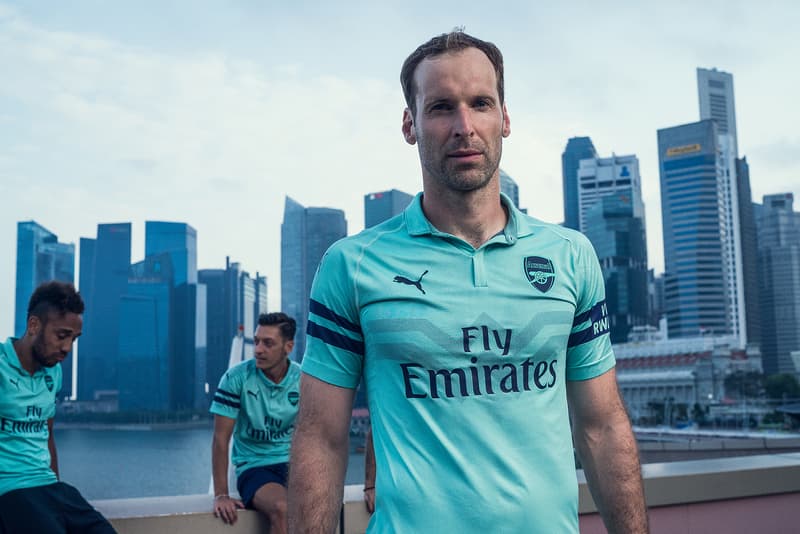 7 of 11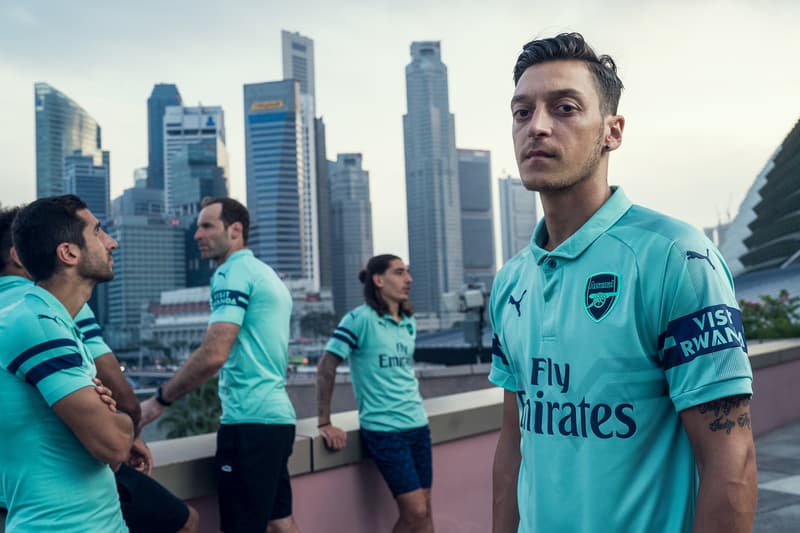 8 of 11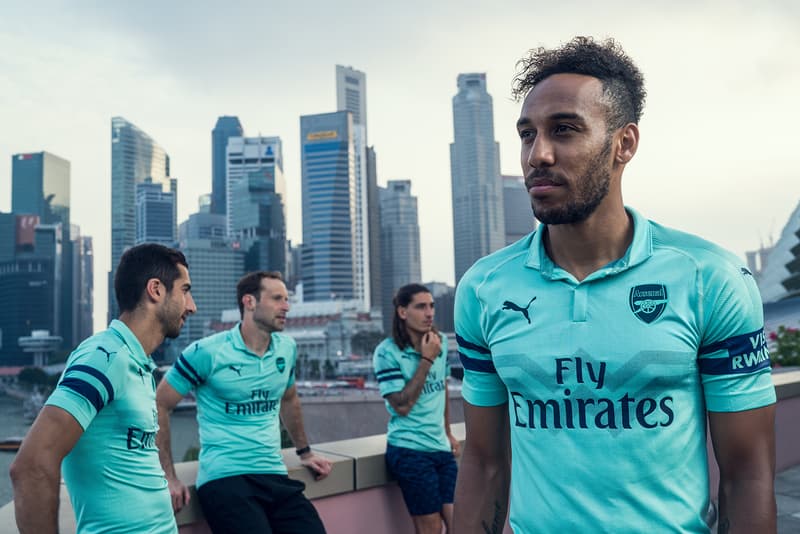 9 of 11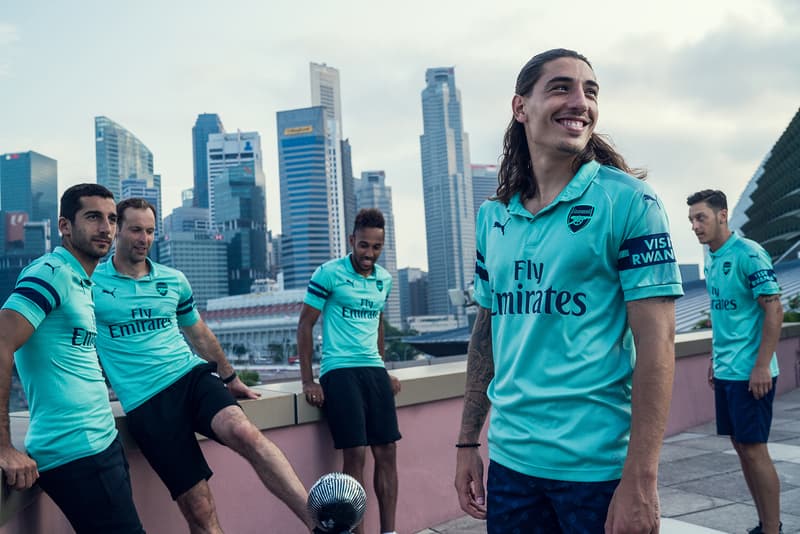 10 of 11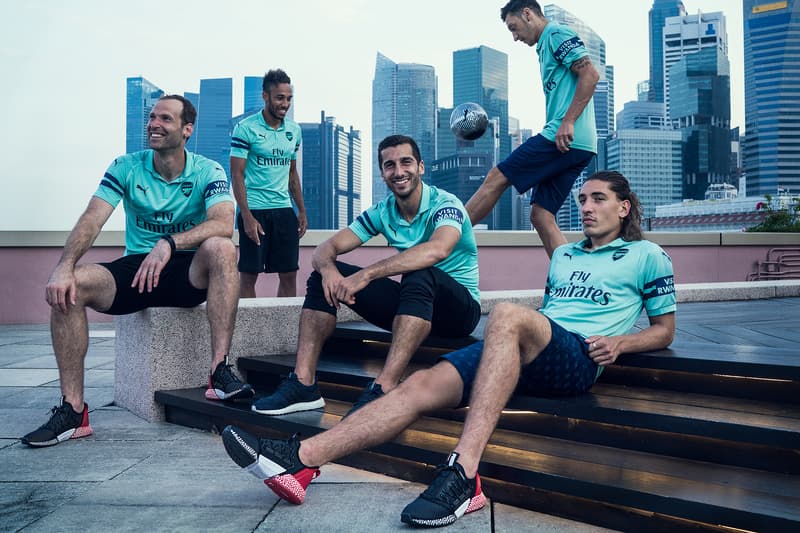 11 of 11
Actuellement à Singapour pour son stage de préparation, Arsenal en a profité pour présenter son tout nouveau maillot third. Et c'est à Marina Bay qu'Aubameyang, Özil ou encore Bellerín sont venus prendre la pose au milieu des skyscrappers. Pour cette nouvelle tunique le club britannique a choisi un vert d'eau, une couleur qu'Arsenal n'a encore jamais portée. Une grande première pour les Gunners qui officieront sans Arsène Wenger la saison prochaine. A noter que sur la poitrine, un motif sous la forme de la lettre W a été apposé. Il représente "les attaquants de la célèbre formation WM introduite dans les années 1930 par le légendaire Herbert Chapman, et est directement lié au « M » graphique figurant sur le maillot extérieur", explique le club.
Le maillot third d'Arsenal, à découvrir ci-dessus, sera mis en vente le 28 juillet prochain. Découvrez également le tout nouveau maillot domicile d'Arsenal pour la saison 2018-2019.