Non, Kanye West Ne Dit Finalement Pas Adieu Au CD Physique
Revirement de situation.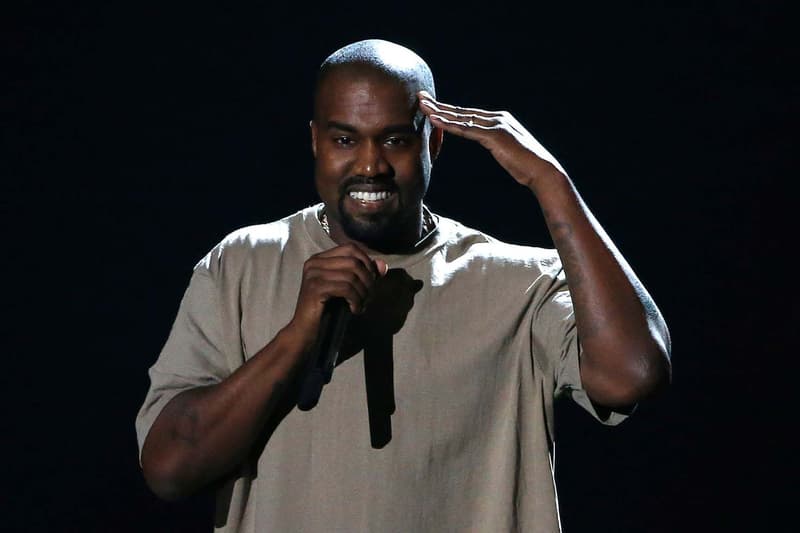 Il y a quelques jours, Kanye West dévoilait deux nouveaux albums, deux ans après The Life of Pablo. Un dernier projet que Kanye n'avait jamais sorti en version physique, déclarant qu'il ne commercialiserait plus de CD. Il semblerait que l'artiste se soit ravisé.
Le 1er Juin dernier, Kanye West faisait son retour en solo avec ye, avant de dévoiler une semaine plus tard Kids See Ghosts en collaboration avec Kid Cudi. Un retour musical en fanfare pour le natif de Chicago, ponctué par une session d'écoute dans le Wyoming pour ye. À l'occasion de ces deux albums, Kanye West sortait notamment un merch "Kids See Ghosts" signé Virgil Abloh sur son site. Et quelle surprise lorsque l'on découvre sur ce même site que ye et Kids See Ghosts sont disponibles à l'achat en CD et en vinyle. En effet, en 2016, lors de la sortie de The Life of Pablo, Yeezy annoncait "plus de CD pour moi".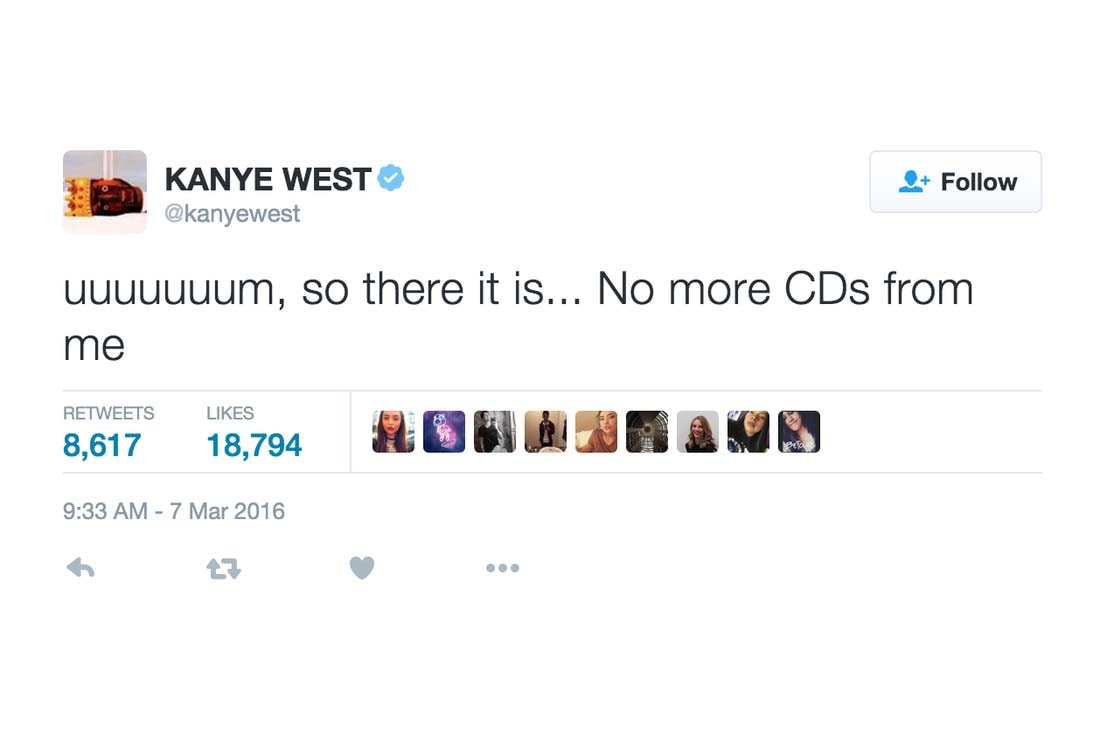 Place au streaming
Après cette surprenante annonce, Kanye déclarait même que la cover transparente de son album Yeezus était un "cercueil ouvert aux CD". Puis quelques mois plus tard, TLOP sortait sur les services de streaming, et notamment sur TIDAL, où Kanye modifiera à plusieurs reprises la tracklist et les morceaux de cet album. Kanye bousculait alors les codes du streaming et jouait avec ses nombreuses possibilités. Une stratégie payante puisque The Life of Pablo devint le premier album certifié platine uniquement grâce au streaming, avec 1,5 milliards d'écoutes aux Etats-Unis et plus de 3 milliards dans le monde. Kanye aurait donc apparemment changé son fusil d'épaule en proposant ces deux derniers albums en version physique, non-seulement en CD mais également en vinyle.
Il n'aura fallu que deux ans à Kanye West pour se contredire et revenir à la version physique pour ces albums. En tout cas, n'hésitez pas à nous dire ce que vous pensez de ye et Kids See Ghosts, que vous pouvez vous procurer en CD et vinyle. Si vous l'aviez raté, Scooter Braun, le manager de Kanye West expliquait son travail avec l'artiste.