Kanye West Dévoile Les Tracklists de Kid Cudi, Nas, Pusha T, Teyana Taylor Et Celle De Son Album Solo
Dans une session d'écoute.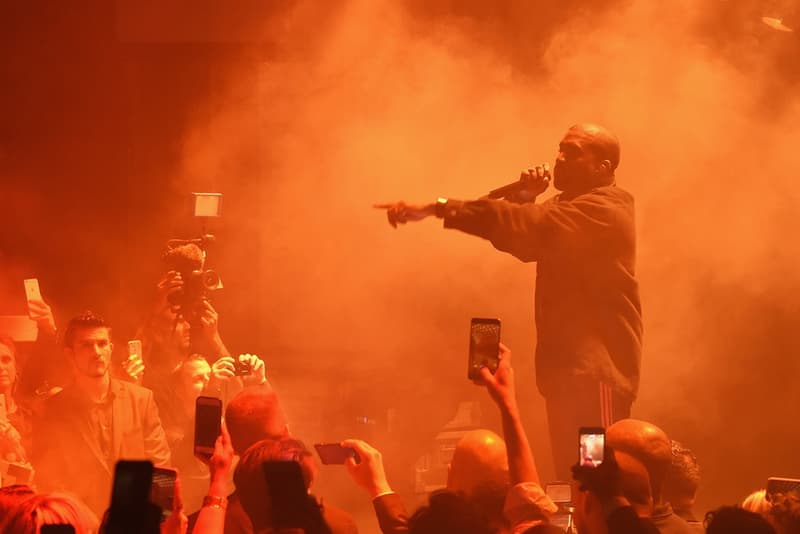 De retour dans le Wyoming, Kanye West reste actif sur Twitter. Et c'est via son porte voix préféré qu'il vient de dévoiler la tracklist de son album collaboratif avec Kid Cudi ainsi que quelques titres de son album perso mais aussi de ceux de Nas, Pusha T et Teyena Taylor.
Dans une vidéo où on le voit de dos, en pleine session d'écoute, Kanye West laisse entrevoir sur plusieurs tableaux, les tracklists des artistes G.O.O.D Music. Sous son nom on peut lire les titres "Exactly" et "Wouldn't Leave". Ces informations viennent s'ajouter au lot de détails qu'avait déjà donné Kanye West sur son futur album. 
Sous le nom de Kid, la liste est plus longue. Pour l'album qui devrait s'intitulé "Kids See Ghost", Kanye West et Cudi auraient choisi les titres suivants : "Feel the Love," "Ghost Town," et "ReBorn". On sait également que cet album Kanye West x Kid Cudi sera accompagné d'un court métrage.
Cette vidéo révèle d'autres détails sur les projets en cours des artistes estampillés G.O.O.D Music. L'album de Teyana Taylor inclura les titres "Hold On" et "3 Ways", celui de Nas s'ouvrira sur "Everything"; et le projet de Pusha T laisse songeur avec trois morceaux forts de sens "Sociopath," "Games We Play," and "Infared."
"No more parties in LA" pour Kanye West qui se la joue "No more secret in Wyoming" cette année.
— KANYE WEST (@kanyewest) 15 mai 2018