Supreme S'Associe À RIMOWA Pour Le Printemps 2018
Deux tailles de valises 45L et 82L.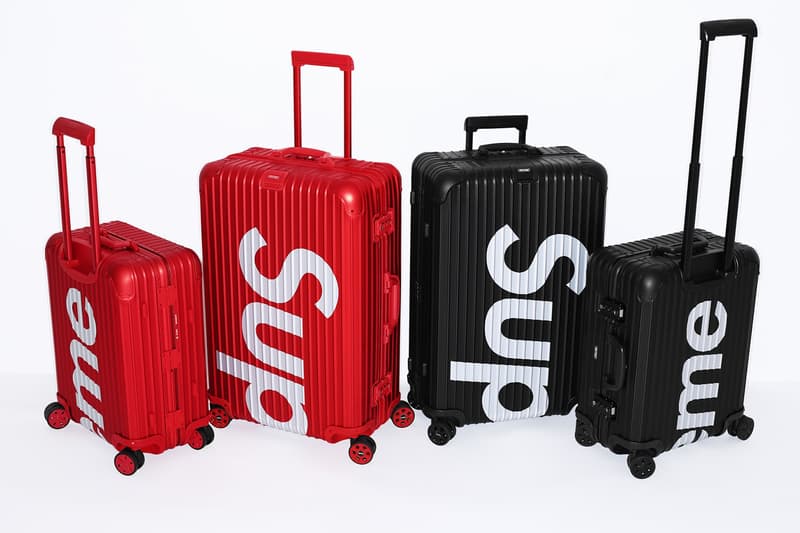 1 of 17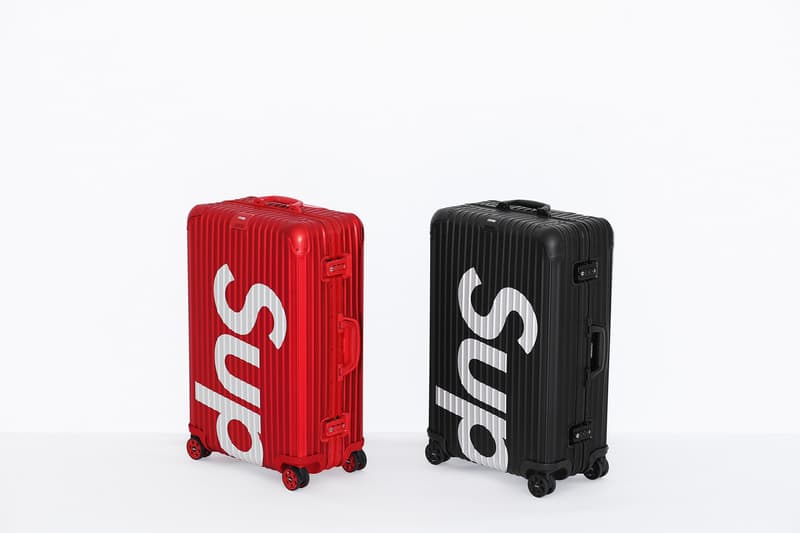 2 of 17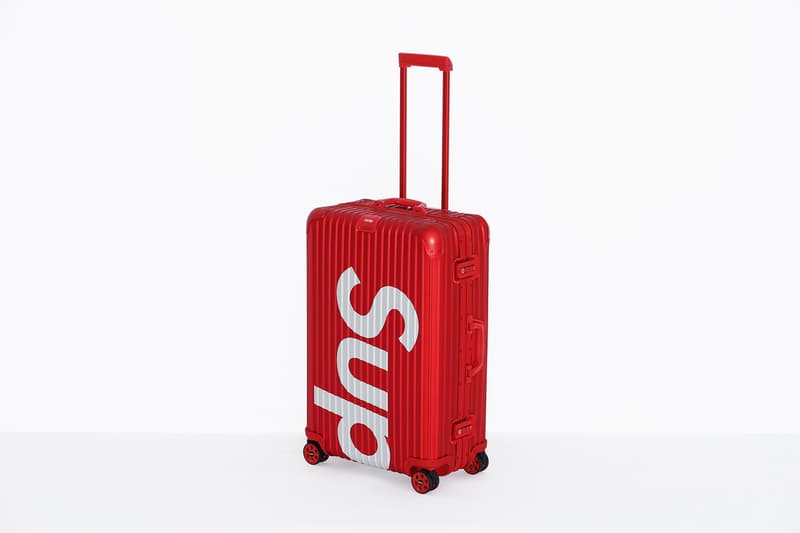 3 of 17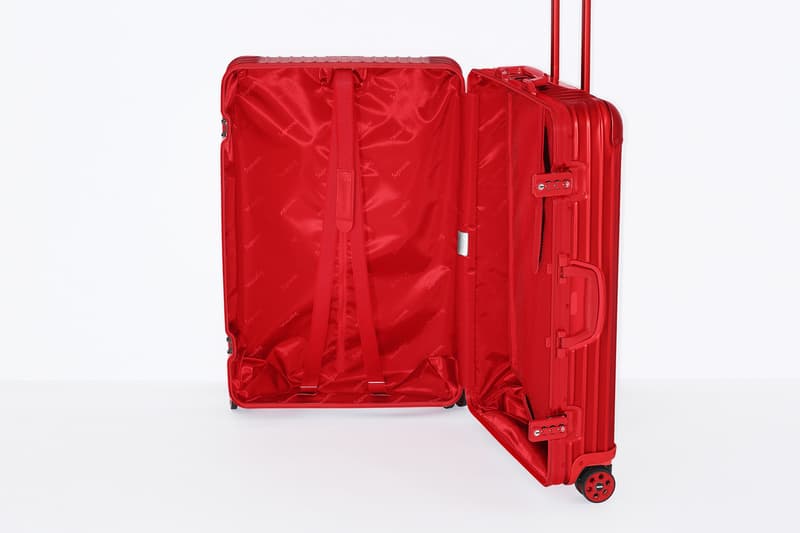 4 of 17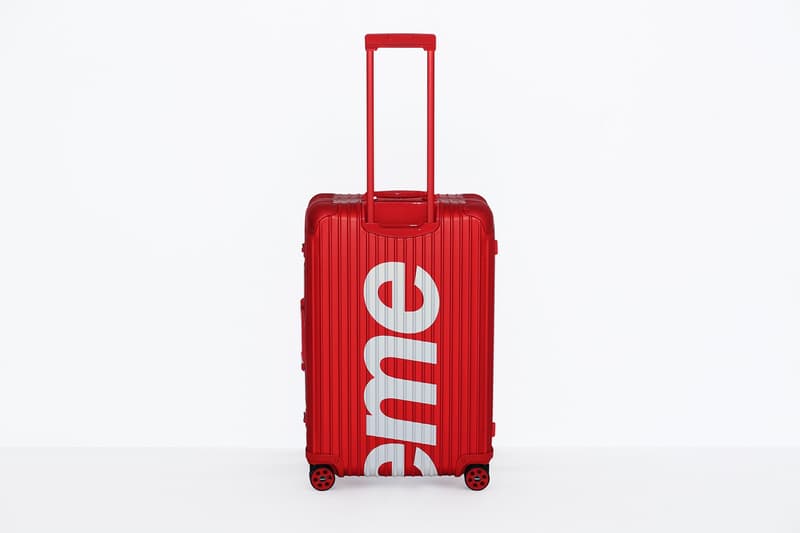 5 of 17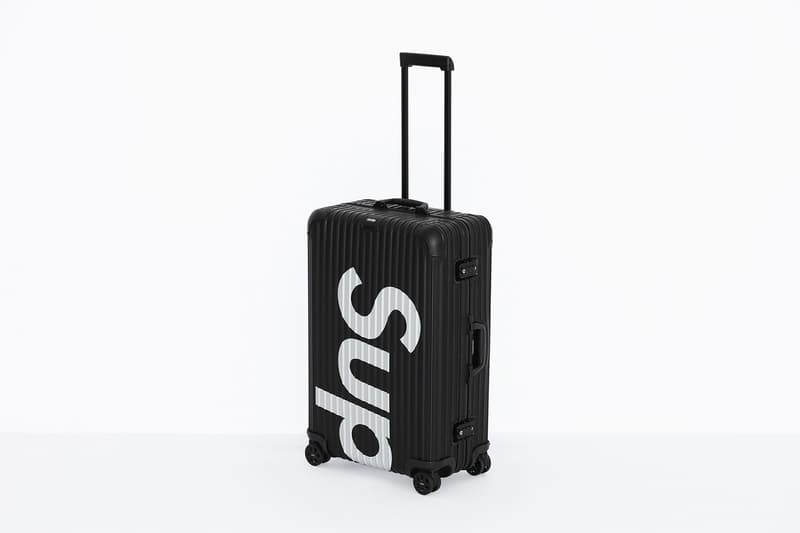 6 of 17
7 of 17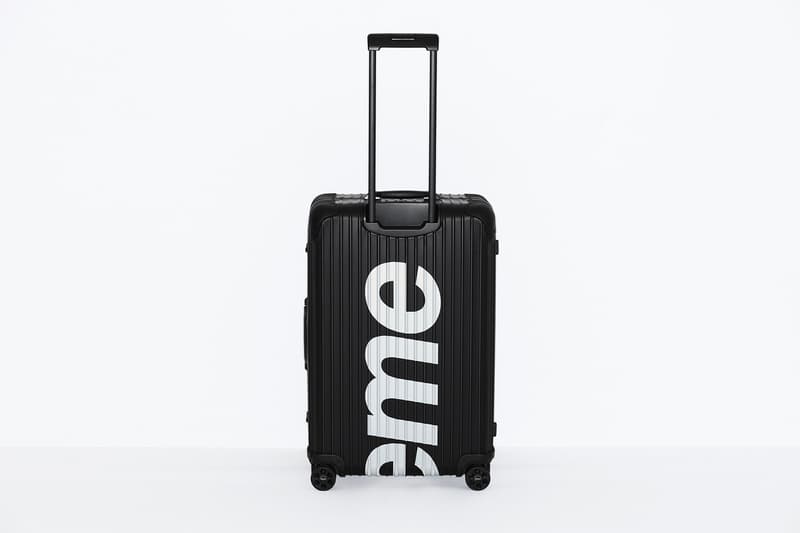 8 of 17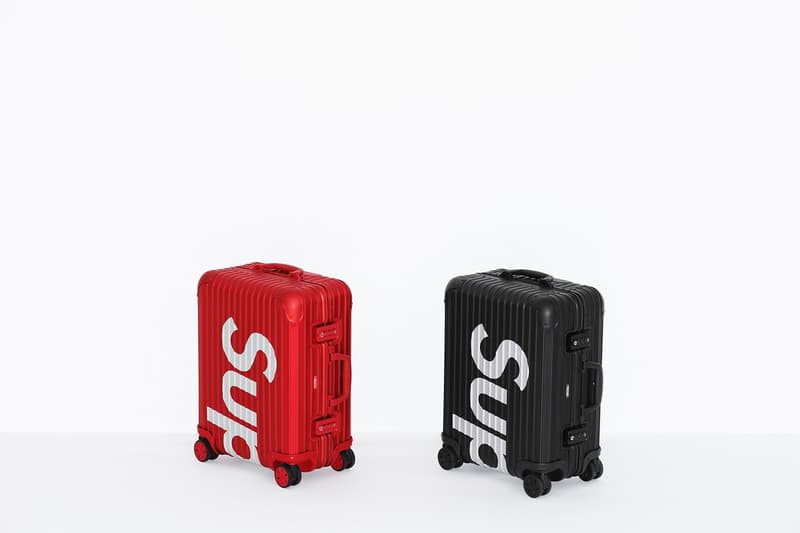 9 of 17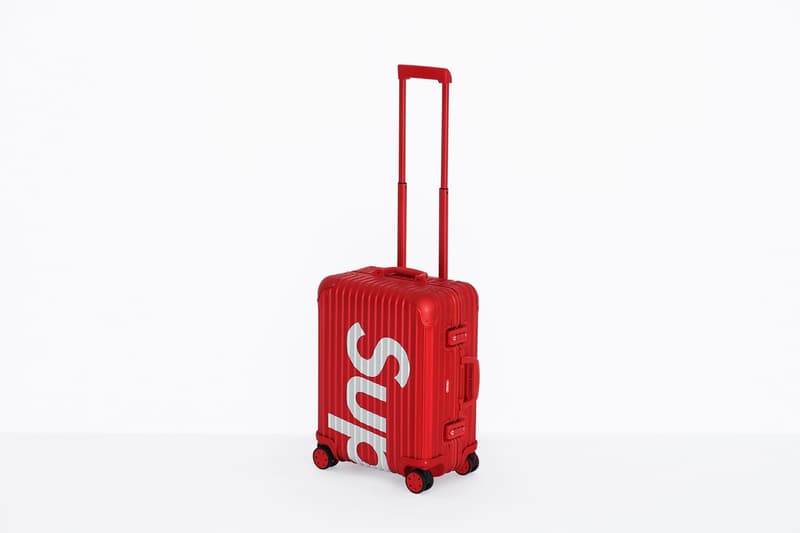 10 of 17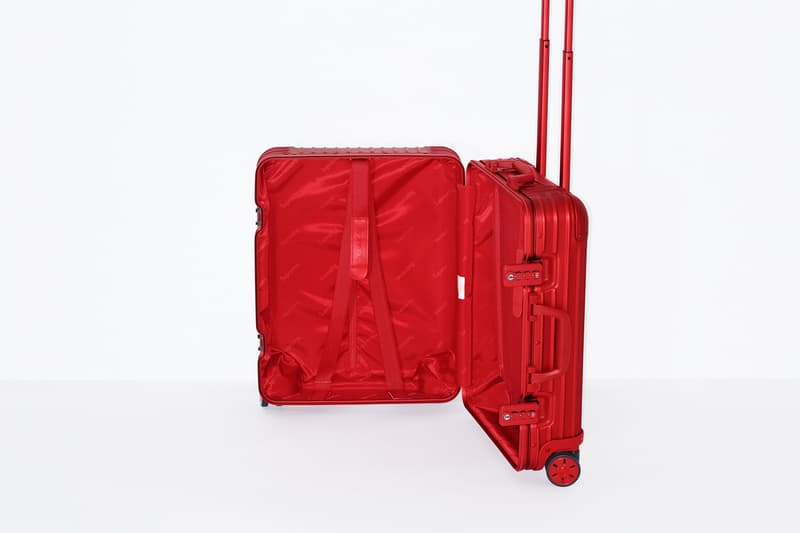 11 of 17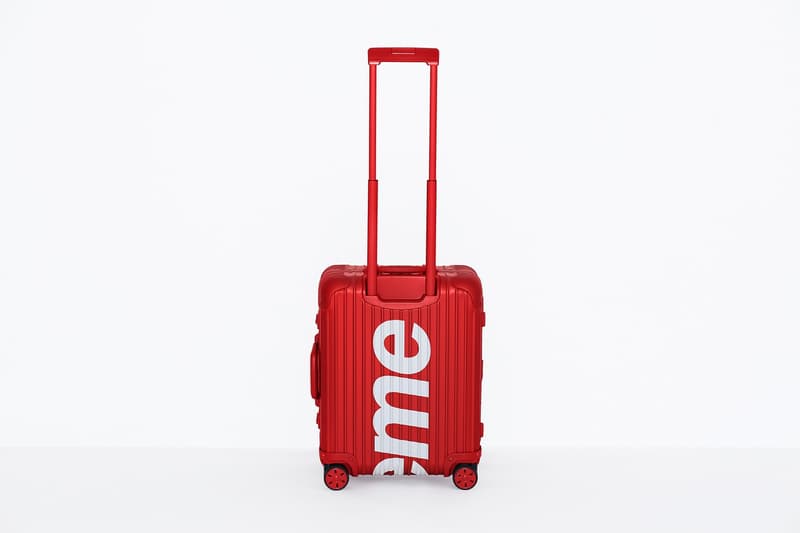 12 of 17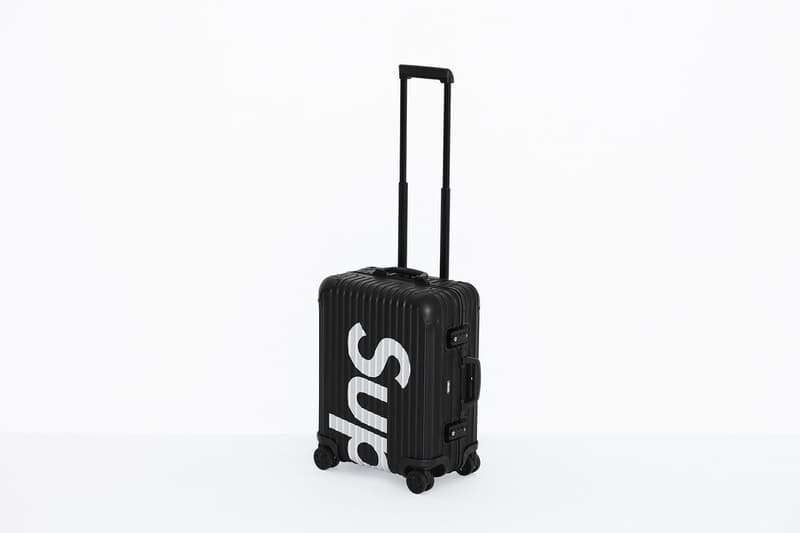 13 of 17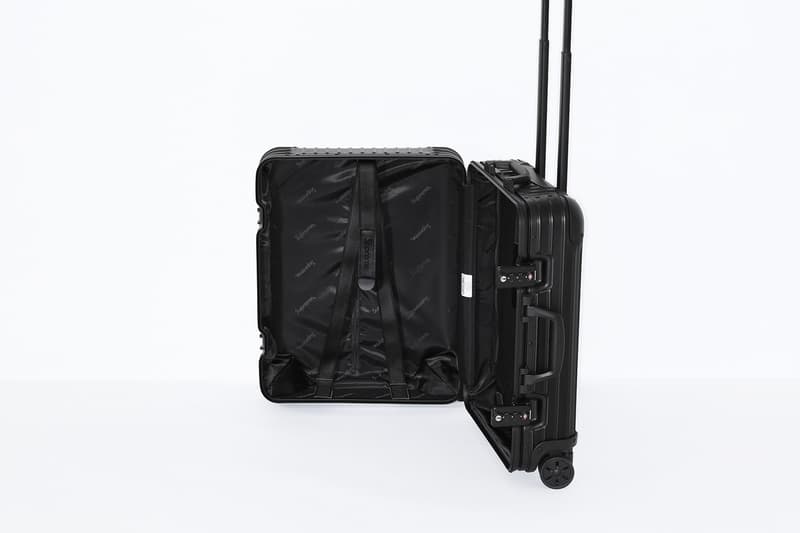 14 of 17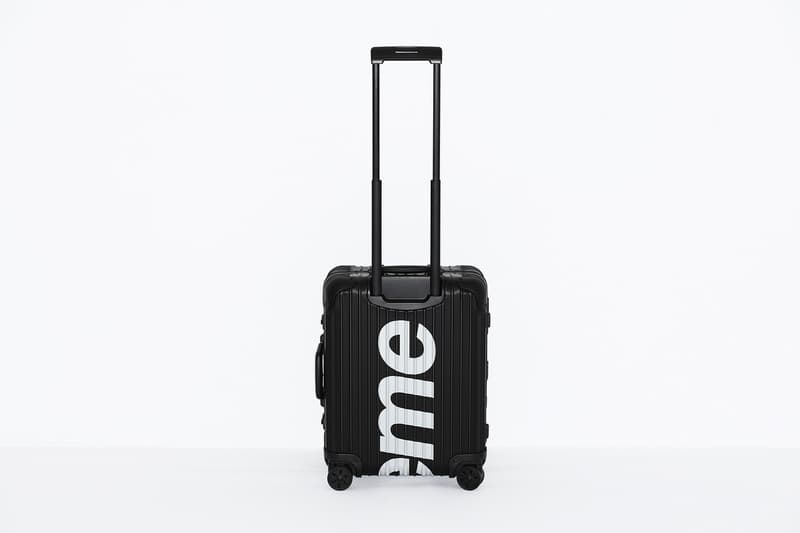 15 of 17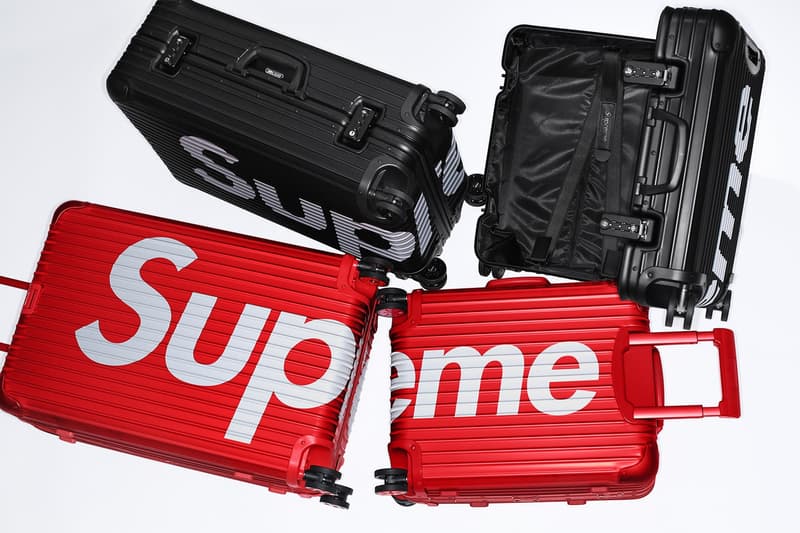 16 of 17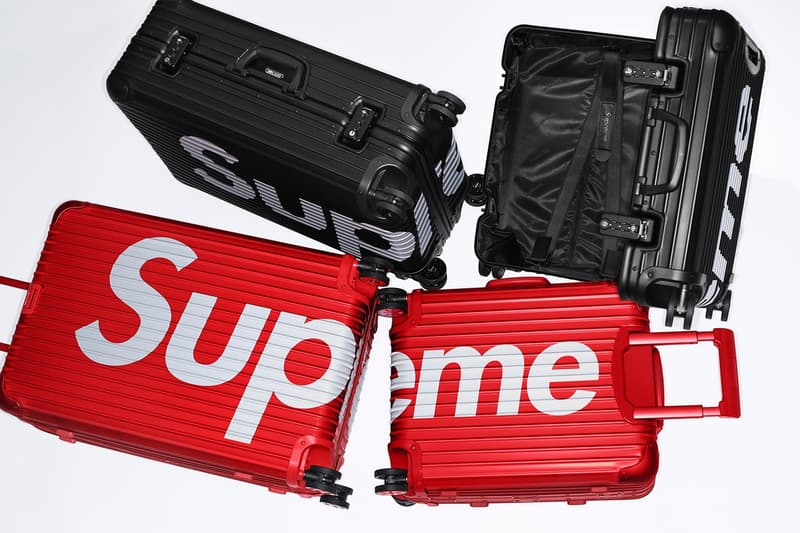 17 of 17
Après le lancement de sa collaboration avec The North Face, Supreme est de retour avec un nouvel accessoire, la valise Supreme. La marque a dévoilé sur son Instagram une vidéo prise par Manuel Shenck, mettant en scène un partenariat avec la marque de luxe RIMOWA.
Fondée en 1898, Paul Morszeck a d'abord créé des valises en bois et en cuir jusqu'en 1937, date à laquelle la première valise en aluminium a vu le jour. Un incendie d'usine a laissé derrière lui le modèle métallique léger et résistant au feu, pour devenir la valise Topas de renommée mondiale et respectée de la marque. Les rainures verticales distinctives ont été ajoutées en 1950 après avoir imité la construction d'extérieurs d'avions, devenues la signature esthétique de la marque.
Dans le cadre de la collaboration Supreme x RIMOWA, le duo s'associe pour créer à la fois des versions métalliques rouges et noires personnalisées, avec des des bagages à main de 45L et 82L. Le logo orne en évidence sur les deux façades tandis que les intérieurs comportent des systèmes d'emballage Flex-Divider internes Supreme. Les serrures à combinaison TSA, les roues Multiwheel® et les poignées télescopiques offrent un maximum de fonctionnalités. La 45L Topas Multiwheel sera vendue au prix de 1300 EUR et la Topas Multiwheel 82L à 1500 EUR. La collaboration Supreme x RIMOWA sortira en ligne et dans les magasins de New York, Brooklyn, Los Angeles, Londres et Paris le 12 avril. Puis le 14 avril au Japon. Pour en savoir plus sur RIMOWA, le PDG Alexandre Arnault décompose la pertinence contemporaine. En attendant découvrez nos sneakers de la semaine et dites-nous ce que vous en pensez.