Il A Fallu 55 Nuits De Tournage Pour Filmer Une Bataille De La Saison 8 De 'Game of Thrones'
Une saison légendaire.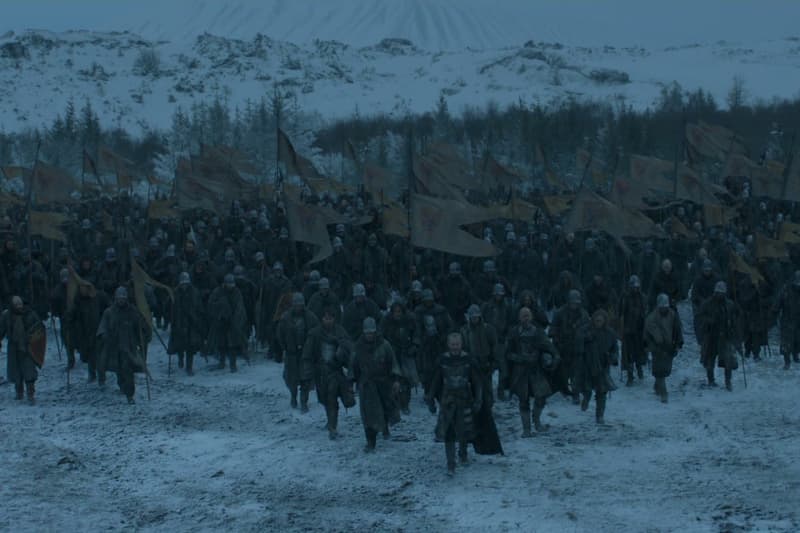 Si les fans de Game of Thrones viendront chanter leurs titres préférés à l'Accor Hotel Arena le 12 mai prochain, la série signée HBO continue de repousser les limites du possible afin d'offrir le meilleur rendu possible à ces derniers. Selon une note postée sur Instagram par l'assistant réalisateur Jonathan Quinlan, l'équipe de la série vient de boucler 55 nuits de tournages d'affilée pour la bataille de la saison 8 de Game of Thrones. Le post qui a été supprimé depuis précise que le tournage a eu lieu dans 3 lieux différents et que le résultat n'aura jamais été vu autre part.
Alors que la bataille de la huitième saison de la série la plus piratée a nécessité plus du double du temps que le tournage des longues scènes des saisons précédentes, les producteurs ont tenu à remercier les équipes de leur implication et de leur travail acharné.
Jetez un œil à la note ci-dessous et dites-nous si vous êtes impatients à l'idée de retrouver la série sur le petit écran. Dans les news du même genre, Disney annonce la date de sortie de Toy story 4.