Le Pape François Met Aux Enchères Sa Lamborghini Huracan Pour Un Montant D'Environ 425 000 Dollars
Holy Whip.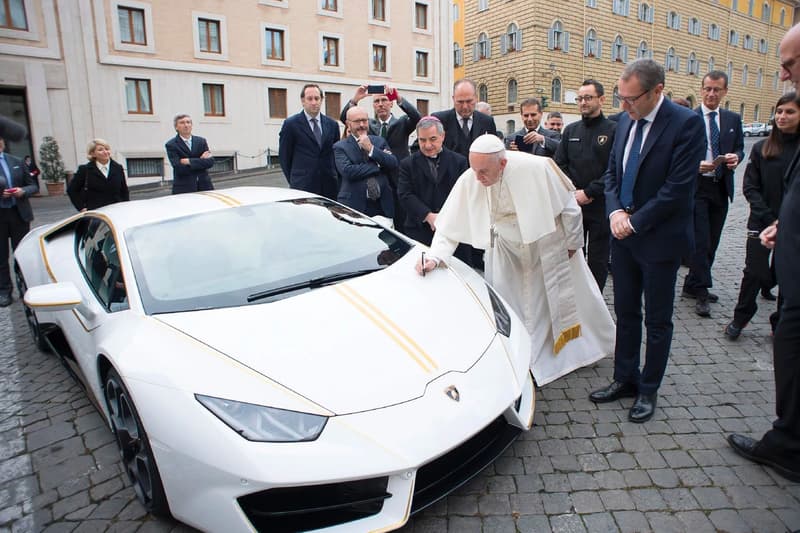 1 of 10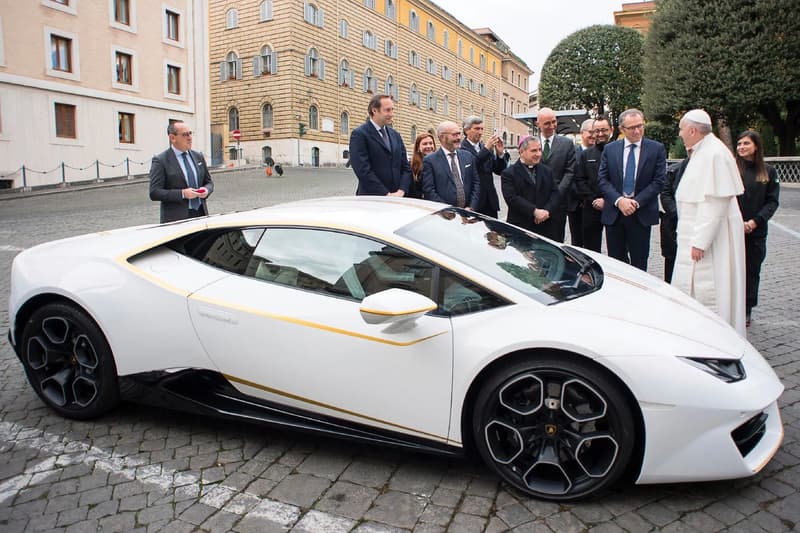 2 of 10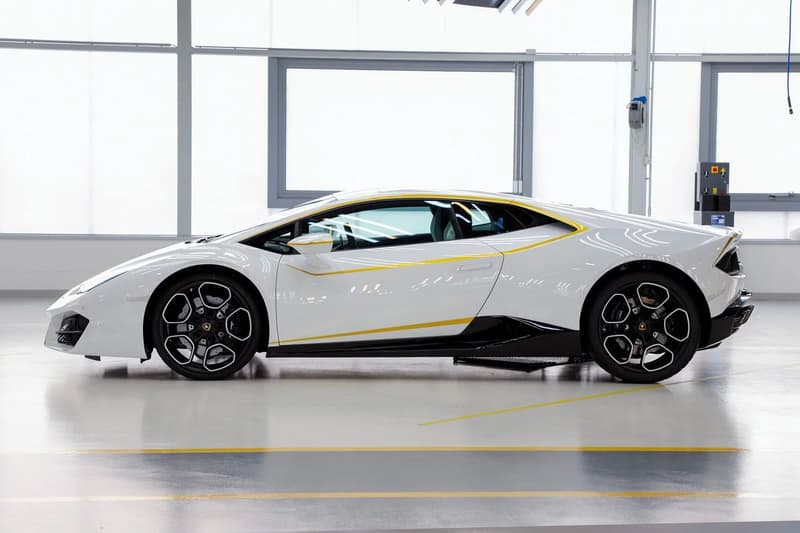 3 of 10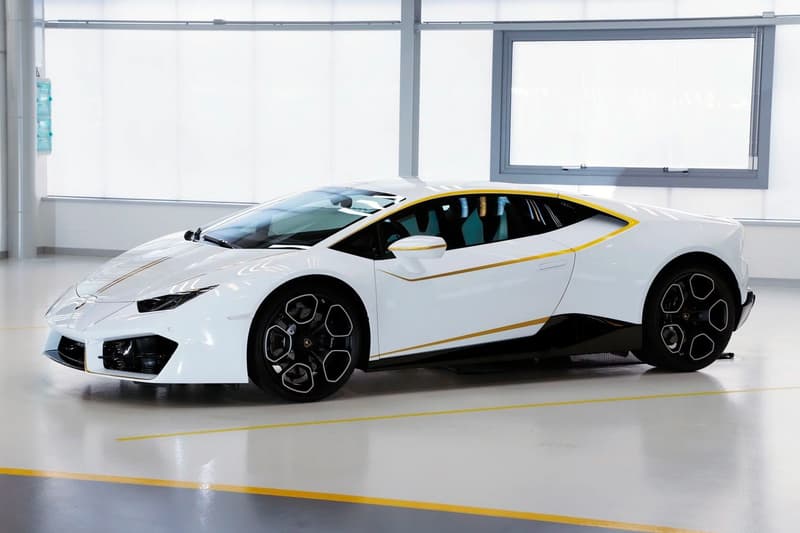 4 of 10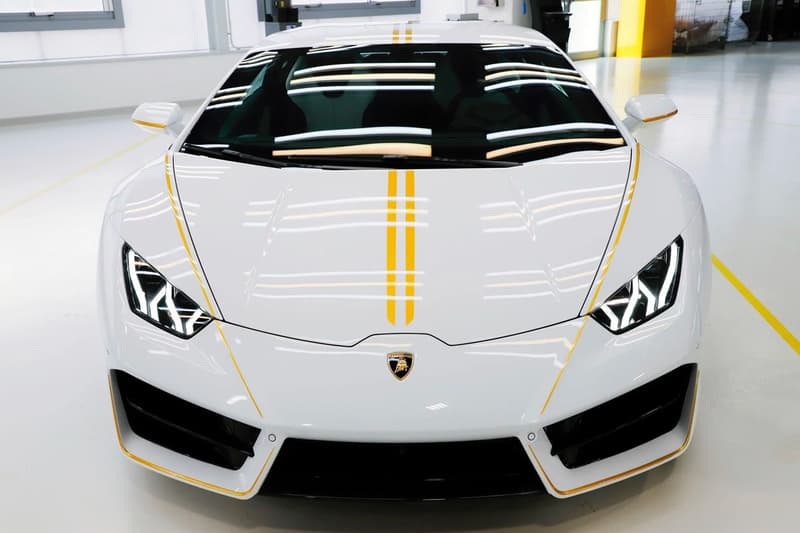 5 of 10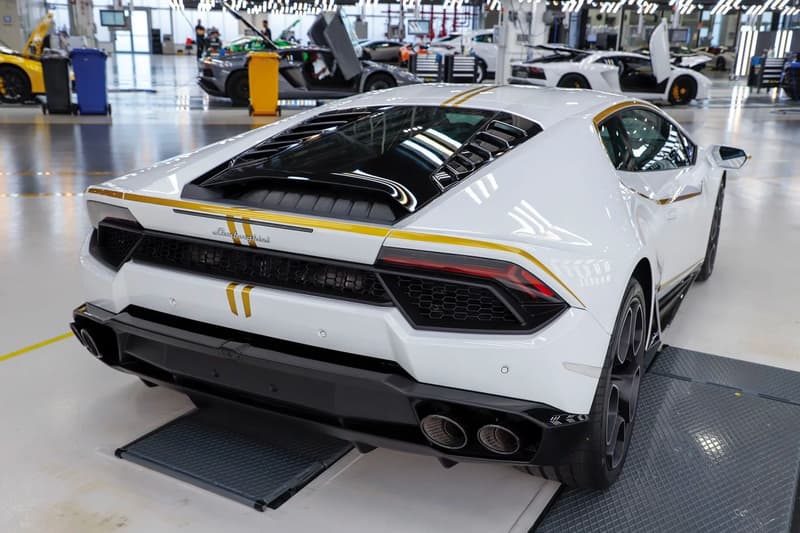 6 of 10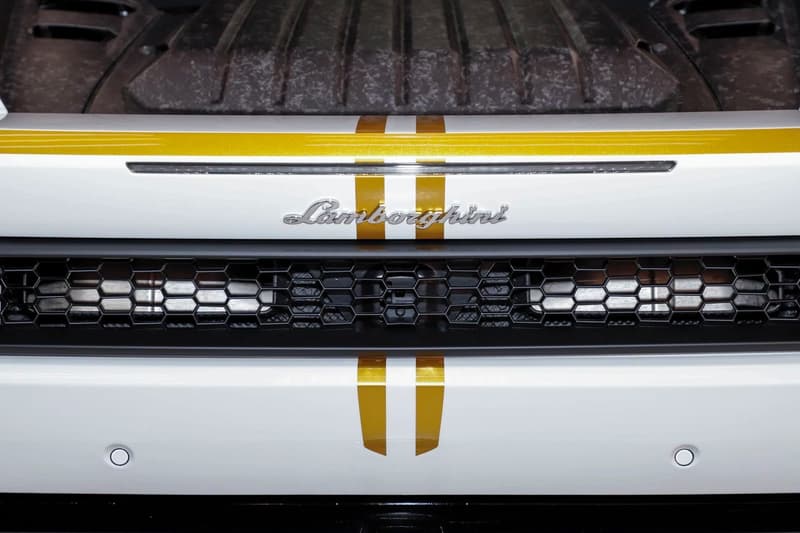 7 of 10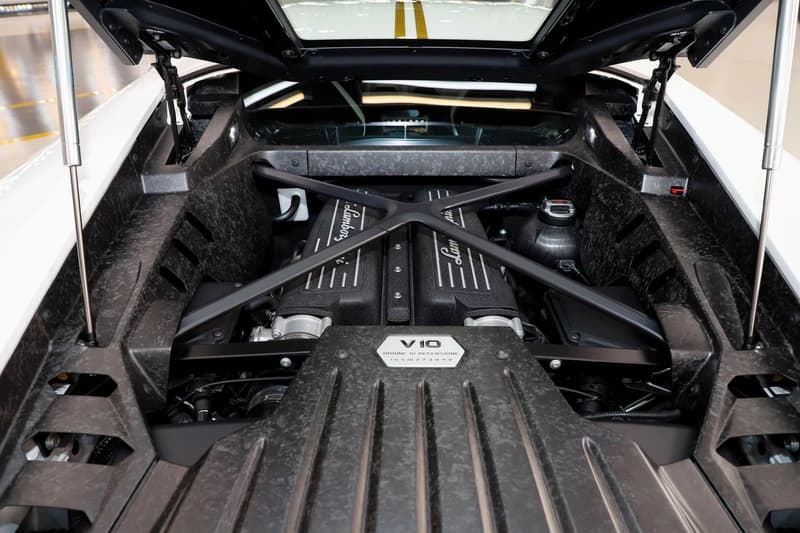 8 of 10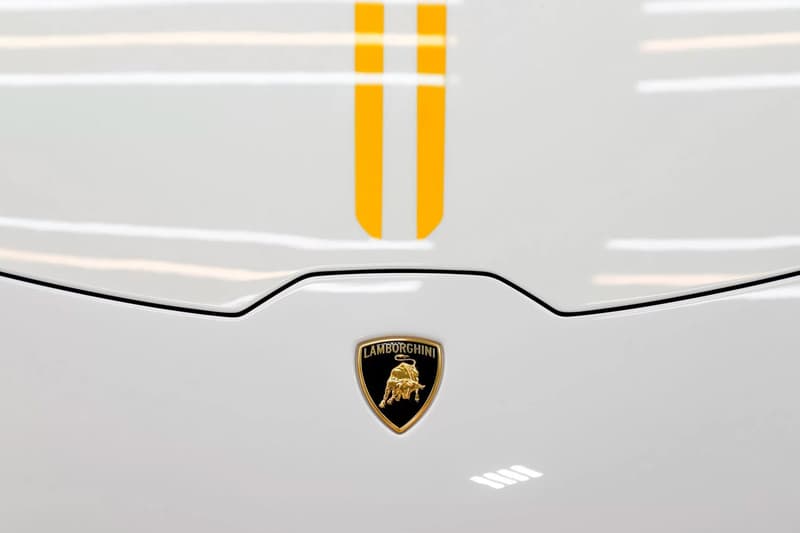 9 of 10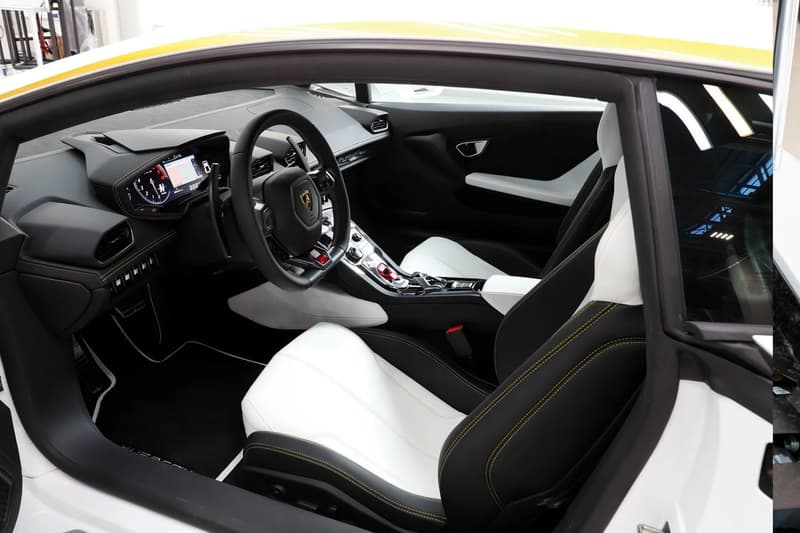 10 of 10
La Lamborghini Huracan RWD du Pape François offerte l'année dernière dans le cadre du programme "Ad Personam" de Lamborghini, sera mise aux enchères lors de la vente RM Sotheby à Monaco le 12 mai. L'édition spéciale en "Bianco Monocerus" correspond à la couleur de la soutane du Pape, aux rayures or et au drapeau de la Cité du Vatican.
Un set unique de roues noires et argentées de 20 pouces complète les étriers Nero, tandis que le cuir Bianco Leda Sportivo et la couture Giallo sur les sièges rehaussent l'habitacle. Le plus remarquable est la bénédiction de la voiture par Sa Sainteté Pape François, immortalisée avec sa signature sur le capot.
Estimée entre $303 000 USD à $425 000 USD, tous les profits de la vente aux enchères seront versés à des oeuvres caritatives. Dont 70% à la ville irakienne à Neneveh, qui a été assiégée par l'état islamique, 10% à Amici per il Centrafica Onlus, 10% au Groupe International Chirurgiens Amis de la Main et 10% à l'Association communautaire du pape Jean XXIII.
Rendez-vous sur le site internet de RM Sotheby's pour plus de détails et faites-nous savoir ce que vous pensez de la Lamborghini du Pape. Ou préférez-vous celle de Travis Scott offerte à Kylie Jenner.