Drake De Plus En Plus Proche D'adidas
Il s'affiche sans complexe.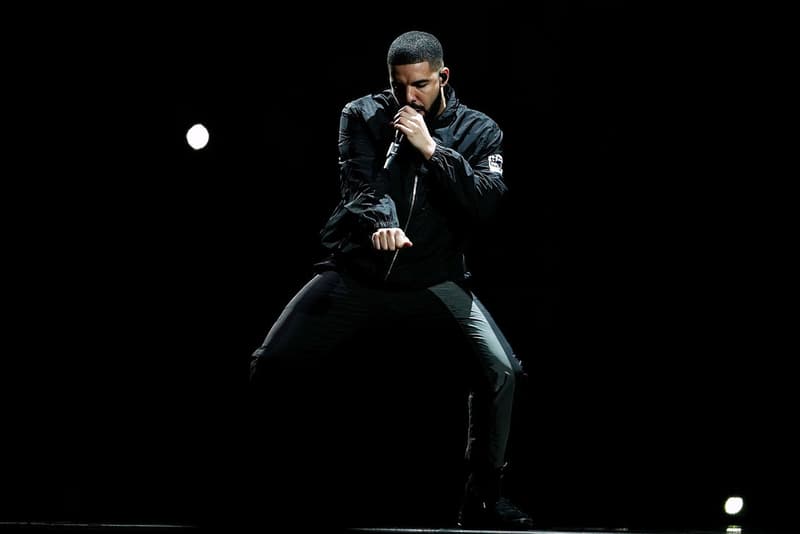 En février, une collab Drake x adidas n'en était qu'à l'état de rumeur. Quelques mois plus tard il semblerait qu'il n'y ai pas eu de fumée sans feu. L'artiste canadien s'affiche désormais en adidas sans complexe sur ses réseaux sociaux. Et si cela peut paraître anecdotique, il n'en est rien. Pour cela il suffit de se replonger dans les relations qu'entretenaient Drake avec la marque aux trois bandes ces dernières années. Leurs statuts en étaient plutôt au stade 'Compliqué" que "en couple". Apogée de cet embrouillé relationship status, son floutage du logo adidas sur le maillot de Paul Pogba alors à la Juventus, club italien équipé par adidas.
Désormais Drake ne fait plus usage de Photoshop et s'affiche même en adidas publiquement. Aperçu récemment en UltraBoost blanche et en boots Yeezy, Drake serait sur le point de signer un contrat avec la griffe quittant ainsi Jordan Brand. Viendra-t-il re-dynamiser la branche basketball d'adidas ? En attendant des réponses le voici ci-dessous en train de jouer au basket en sneakers trois bandes.
Retrouverons-nous un titre dédié à adidas dans le futur album de Drake qu'il finit de peaufiner ? On se rappelle du mythique titre 'Jumpman' sur sa mixtape collaborative 'What a Time to Be Alive' avec Future en 2015.
22 mois auparavant… Logo adidas photoshoppé.