Balencienaga Présente Sa Dernière Sneaker Chunky "Super-S"
En quantité limitée.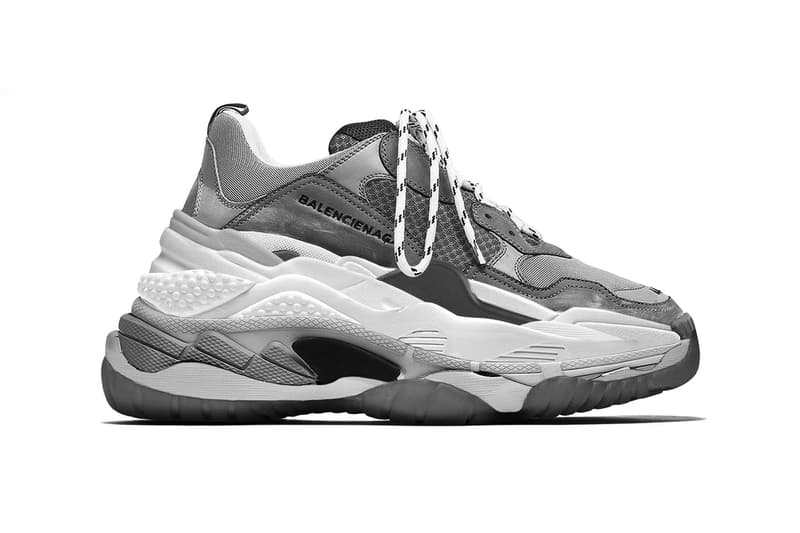 1 of 2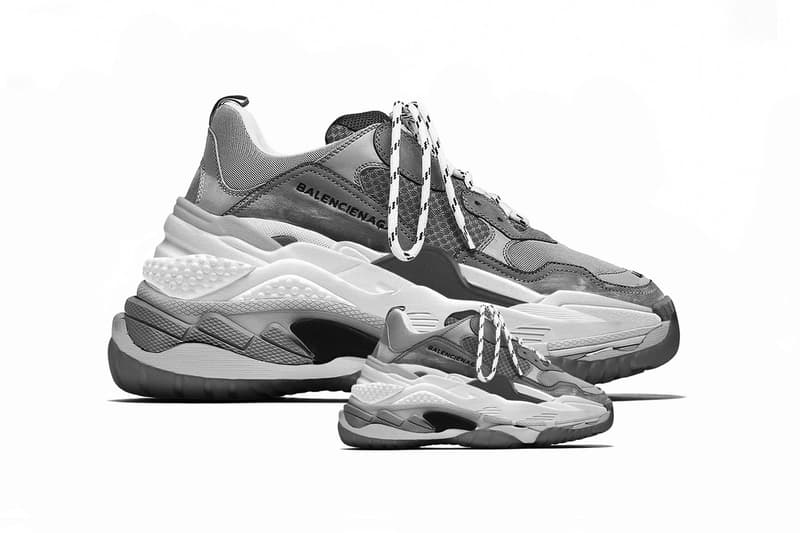 2 of 2
Suivant la tendance des sneakers chunky, Balencienaga révèle sa dernière nouveauté la "Super- S". Tout comme la Triple-S, la nouvelle chaussure ajoute du chunkiness avec une remarquable hauteur de huit pouces et un confort maximum. La sneaker, pesant à peine plus de 10 kilos offre une agilité sportive avec un style de pointe. Pour la tige monochrome, la marque colombienne a utilisé de la peau de kangourou et de la gelée de baleine, tandis que la semelle, la troisième et la cinquième pour être précis, incorpore de la terre solidifiée et de la boue fusionnée avec du vrai liège pour un toucher naturel. Enfin une taille enfant est également disponible. Les magasins phares de Balencienaga en Amérique du Sud et à Dubaï ont lancé la Super-S le 1er avril avec un prix avoisinant $ 4100 USD, et $ 4095 USD pour l'édition enfant "INF". Téléchargez votre photo avec les Super-S sur l'application HYPEGOD pour figurer parmi les stars les plus hype de la saison printemps/été. Puis revivez le sneakers event au Carrousel du Louvre.