Drake Travaillerait Également Avec Kanye West Sur Son Nouvel Album
Tous dans le Wyoming.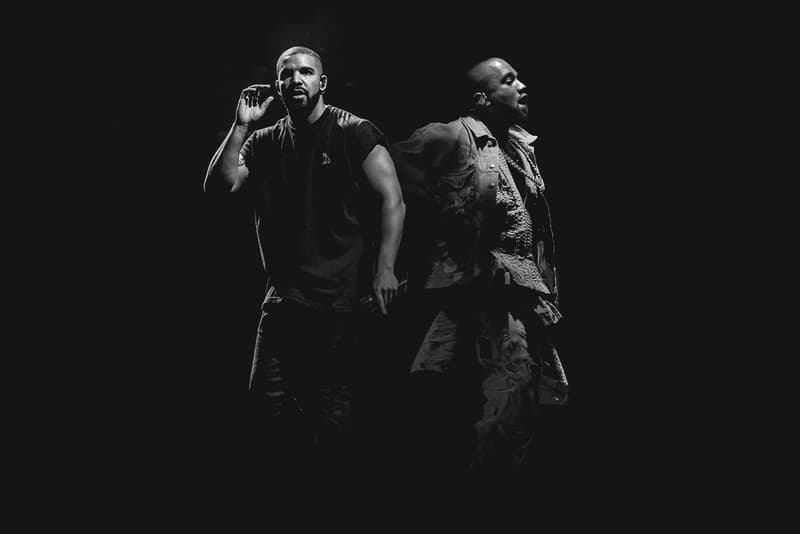 Nous vous en parlions récemment, Kanye West serait dans le Wyoming pour travailler sur son nouvel album, et aurait été rejoint par plusieurs invités de marque comme Nas, Kid Cudi ou encore Travis Scott. Apparemment, un autre artiste serait en studio avec West, puisque selon plusieurs indices Drake serait également dans le Wyoming.
En effet, Theo Skudra, le photographe de l'artiste de Toronto a posté sur son Instagram une story où l'on aperçoit les monts enneigés de l'état américain. De plus, lors du live où Drake, Travis Scott et le streamer Ninja ont joué au jeu populaire Fortnite, le canadien aurait été entendu parlant de faire ses valises, probablement pour rejoindre le rappeur de Chicago. Drake, qui rejoindrait Kanye West en partenariat avec Adidas, pourrait donc bien être dans le Wyoming pour travailler sur le prochain album de Kanye, des mois après son dernier projet The Life of Pablo.
Le prochain album de Kanye West s'annoncerait donc riche en featurings, et on ne peut que avoir hâte de voir ce que le rappeur va nous proposer. Restez connectés pour en savoir plus sur ce probable projet à venir, et ne manquez pas l'extrait d'un morceau de Drake en collaboration avec Lauryn Hill.