Rihanna Invite Les Internautes À "Se Débarrasser" De Snapchat
Un humour qui ne plaît pas du tout.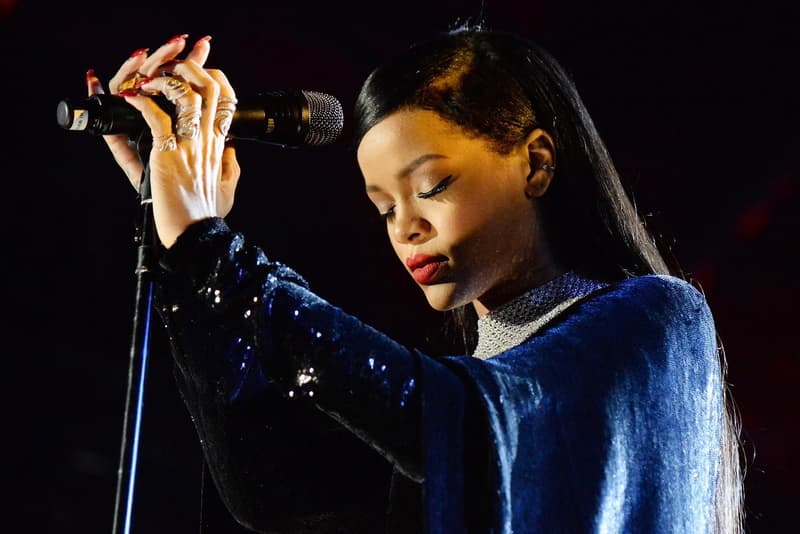 "Gifler Rihanna ou Frapper Chris Brown" ? Voilà, la dernière publicité du jeu Tu préfères ? que Snapchat a choisi de proposer à ses utilisateurs.
Is it just me, or is this ad that popped up on my Snapchat extremely tone deaf? Like what were they thinking with this? pic.twitter.com/7kP9RHcgNG

— Royce Mann (@TheRoyceMann) 12 mars 2018
Une publicité de très mauvais goût qui n'a pas du tout plus à la star. Les utilisateurs de Snapchat ont eu cette publicité entre deux snaps. L'entreprise qui a présentée ses excuses, regrettant avoir approuvé une pub «dégoûtante», la chanteuse a appelé les utilisateurs à effacer la messagerie, provoquant une chute de l'action Snap Inc de près de 4 %.
Rihanna responding to Snapchat's ad. I can't believe they did this. pic.twitter.com/TpHQIXTm4j

— Gennette Cordova (@GNCordova) 15 mars 2018
La star s'est empressée de réagir dans un message publié dans sa Story sur Instagram : « Bon SNAPCHAT vous savez déjà que vous êtes pas mon appli préférée. (…) Vous dépensez de l'argent pour animer quelque chose qui va volontairement se moquer des victimes de violences conjugales !!! », a-t-elle écrit. La publicité fait une référence claire aux violences subies par la chanteuse barbadienne de la part de son ancien compagnon, le chanteur Chris Brown. « Je pense à toutes les femmes, enfants et hommes victimes de violences conjugales dans le passé, et surtout à tous ceux qui n'ont pas encore parlé… Vous nous avez abandonnés ! Honte sur vous. Débarrassez-vous de cette appli et de ces excuses », a-t-elle déclaré.
Récemment, la cadette du clan Kardashian-Jenner avait déclaré ne plus se servir de l'application Snapchat et cela avait engendré une perte financière de 1 milliard de dollars à la firme.