Voici A Quoi Ressemblera Le Nouveau Stade Du Camp Nou Une Fois Rénové
Avec une capacité d'accueil plus grande.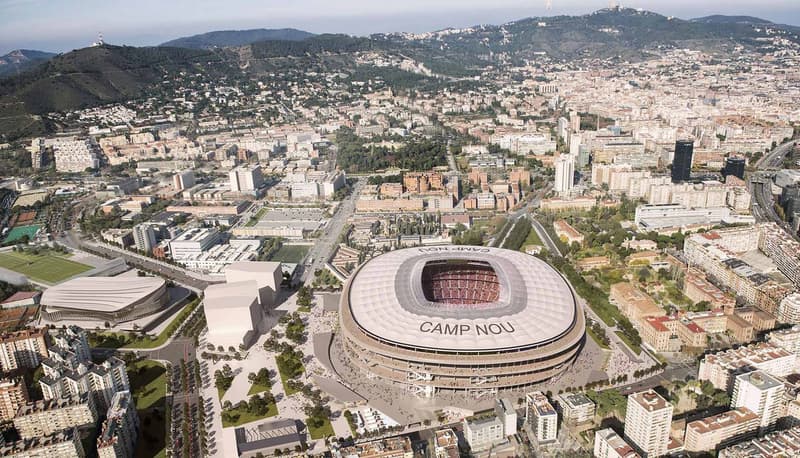 1 of 4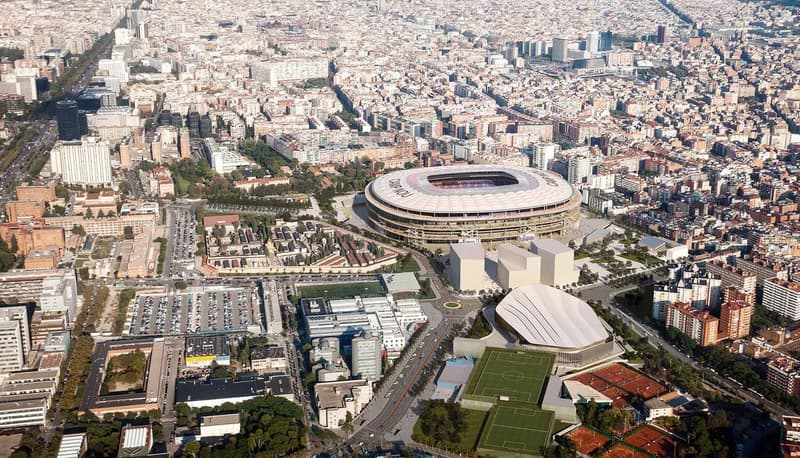 2 of 4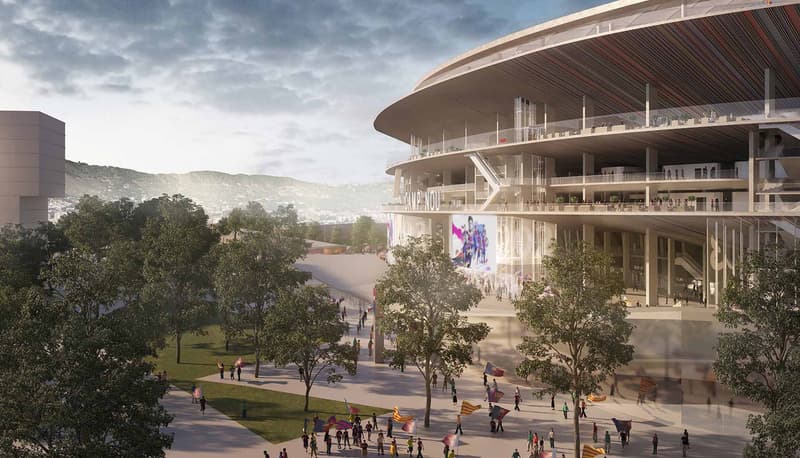 3 of 4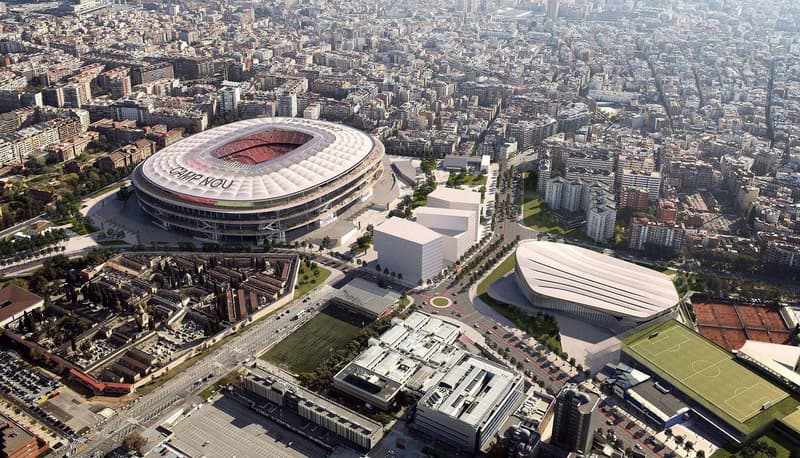 4 of 4
Le stade du Camp Nou va officiellement faire peau neuve. La ville de Barcelone vient de donner son accord pour le projet de rénovation du stade après de longs mois de discussion. Ces travaux, qui affichent une enveloppe de 600 millions d'euros, vont permettre d'augmenter la capacité d'accueil de l'enceinte espagnole passant de 99 354 places à 105 000. De quoi accueillir de nouveaux fans du FC Barcelone, qui figure parmi les clubs les plus riches du monde. Mais ça ne sera pas la seule amélioration. Les espaces autour du stade seront également ré-aménagés.
Les travaux débuteront dès cet été a annoncé le président du club Josep Maria Bartomeu. "C'est un projet très important et cet accord est bien pour le club et la ville" a t-il confié en conférence de presse. "C'est un projet équilibré qui bénéficiera à la ville et au club. (Le Camp Nou) deviendra un espace ouvert sans barrière, avec des espaces verts et des aménagements urbains".
On apprend également qu'un toit viendra recouvrir la totalité du stade et que l'enceinte ne bénéficiera d'aucune aide financière de la part de la ville de Barcelone. "Ils disaient qu'on ne verrait jamais le nouveau Camp Nou mais ils ont eu tort. Désormais nous sommes sûrs et certains que le projet Espai Barça sera une réalité (…) Il sera financé par un droit de dénomination (sponsor du nom) ainsi que par d'autres types d'investissements. Cela n'interférera pas avec le management du club. Nous pourrons toujours signer des joueurs" a conclu Bartomeu.
Fin des travaux prévue en 2019. Découvrez les maillots extérieurs de l'Argentine et de l'Allemagne pour la Coupe du Monde en Russie.