La Yeezy Season 6 Envahit Times Square, Le Mystère Continue
Les clones de Kim K sont partout.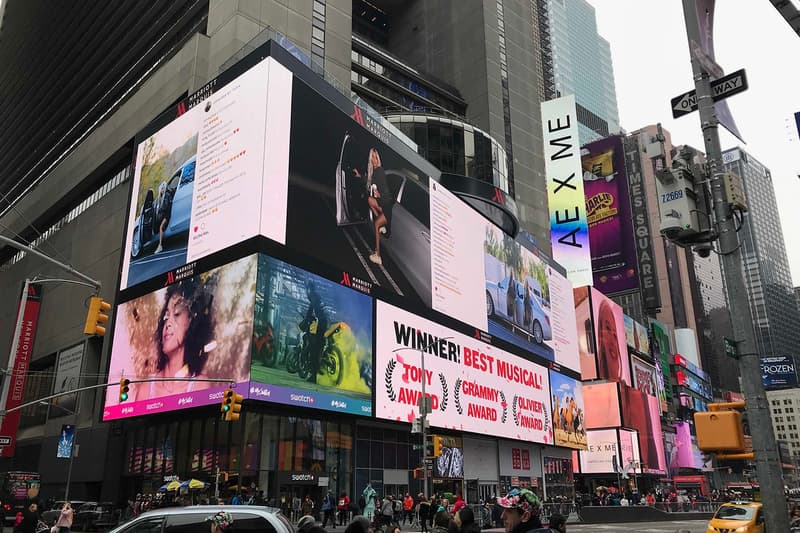 1 of 3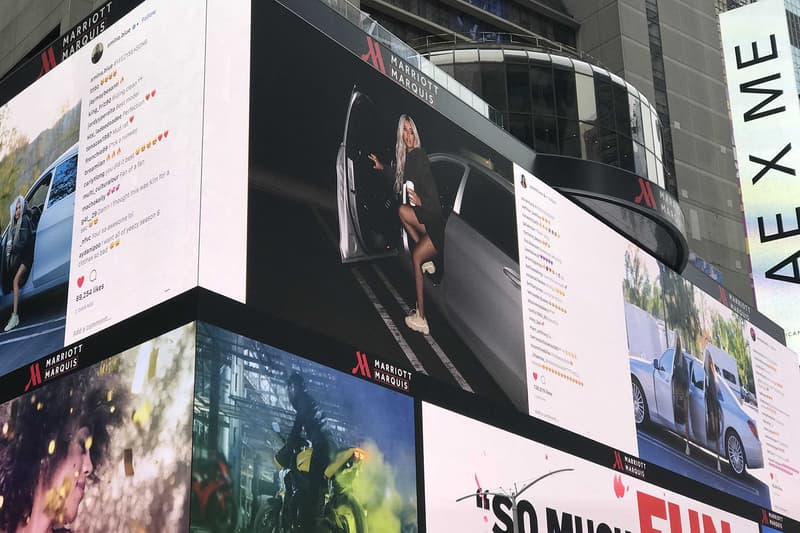 2 of 3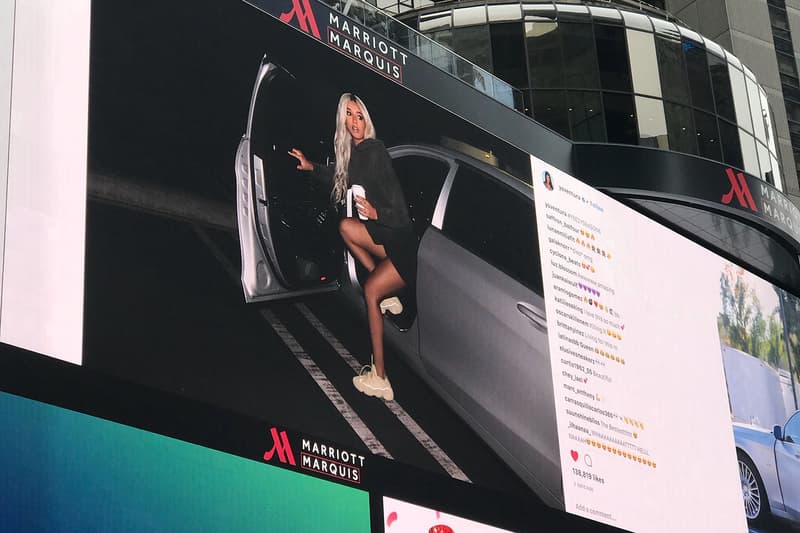 3 of 3
La campagne de pub pour la Yeezy Season 6 continue. Après avoir affiché des posts Instagram de Kim Kardashian aux quatres coins du monde et ensuite dupliqué sa femme en une multitude de clones, Kanye West a franchi une nouvelle étape. Cette fois-ci, l'artiste a vu les choses en grand, puisque l'on peut retrouver la Yeezy Season 6 sur les "billboards" géants de la fameuse avenue New-Yorkaise Times Square.
Ce sont une nouvelle fois des screenshots de posts Instagram qui sont affichés et font office de publicités pour la prochaine collection de Kanye. Cette fois-ci, ce sont les photos postées par les différents "clones" de Kim-Kardashian West que l'on peut retrouver sur l'une des plus célèbres avenues du monde. Mais encore une fois, les différentes affiches ne dévoilent aucune information sur cette Yeezy Season 6. En effet, malgré une campagne publicitaire de grande envergure, Kanye West ne nous donne aucun indice sur une possible date de sortie ou sur un défilé.
Vous pouvez retrouver les affiches au-dessus du New-York Marriott Marquis au 1535 Broadway. Restez connectés pour plus d'informations à venir sur la Yeezy Season 6, et ne manquez pas l'aperçu des prochains bijoux YEEZY que nous a donné Kim Kardashian.