Vous Pouvez Acheter Un Pack Virgil Abloh Avec Une Œuvre D'Art Et Un T-Shirt Off-White™ Pour 300€
Disponible en pré-commande.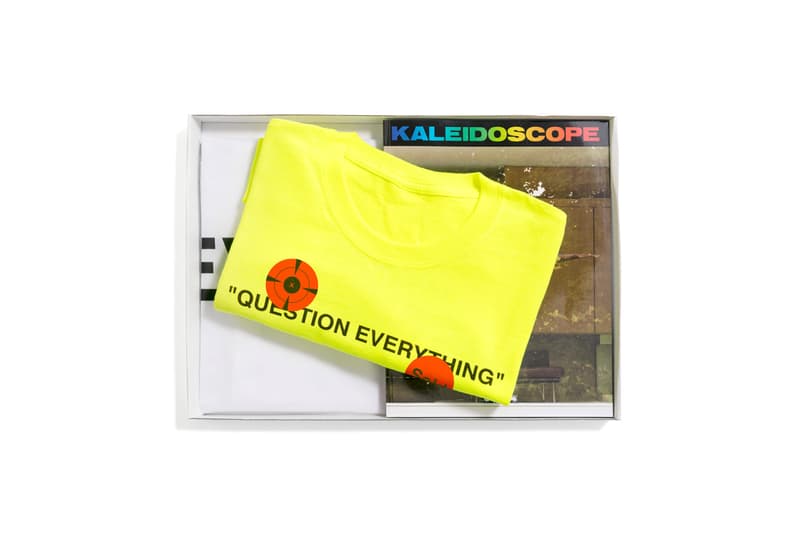 1 of 7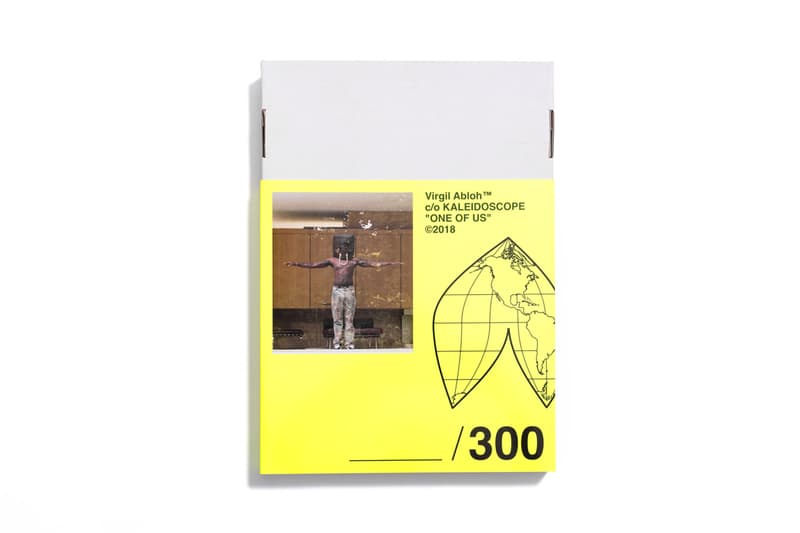 2 of 7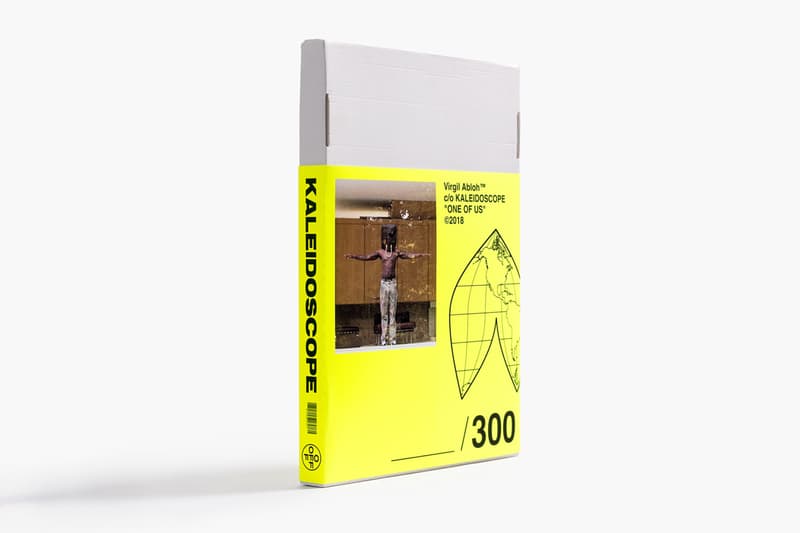 3 of 7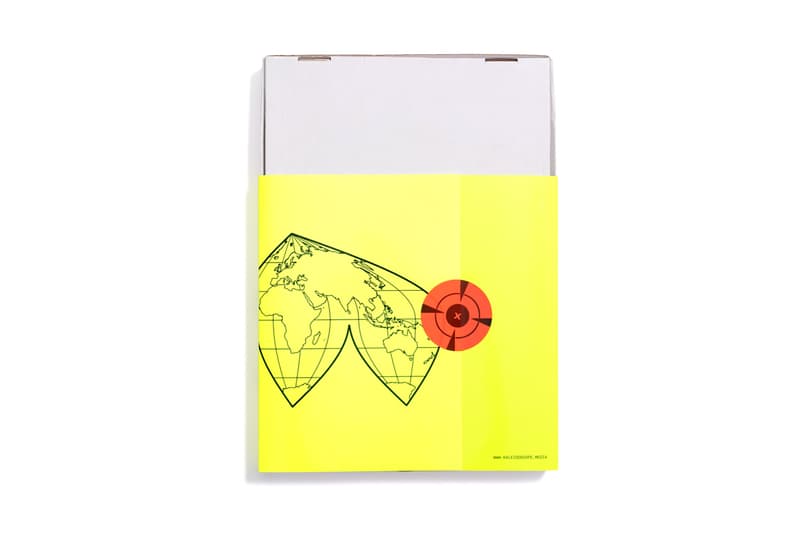 4 of 7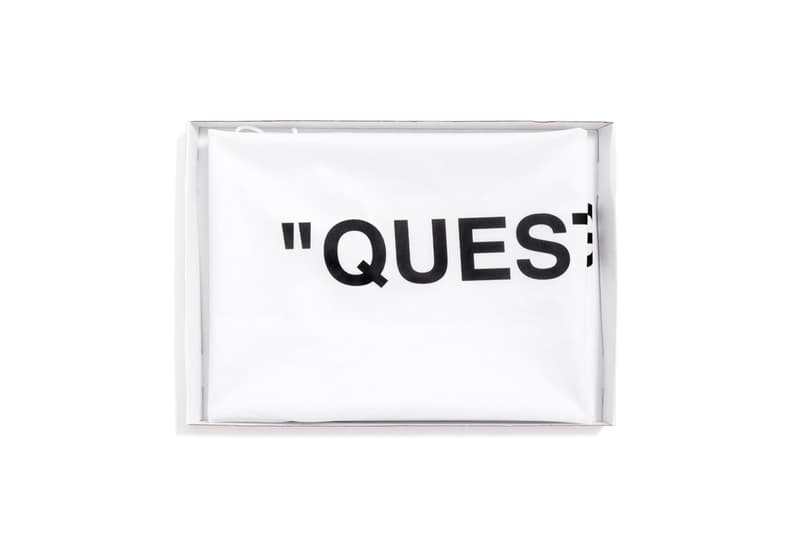 5 of 7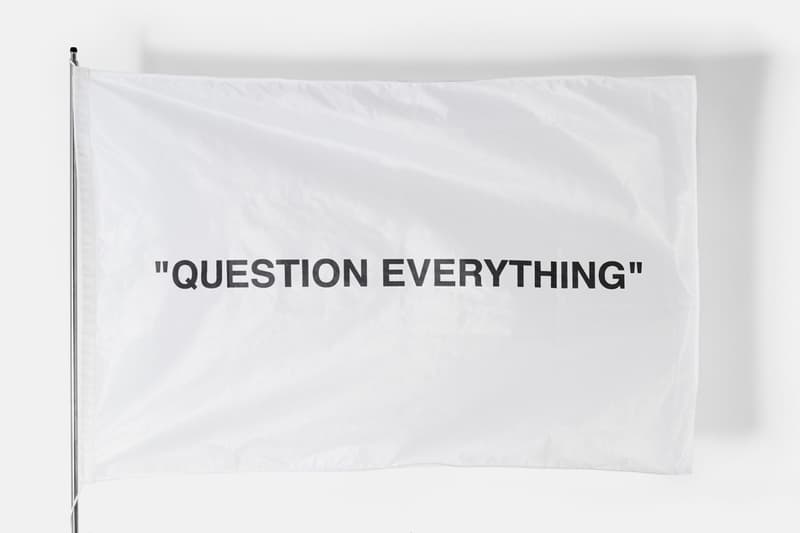 6 of 7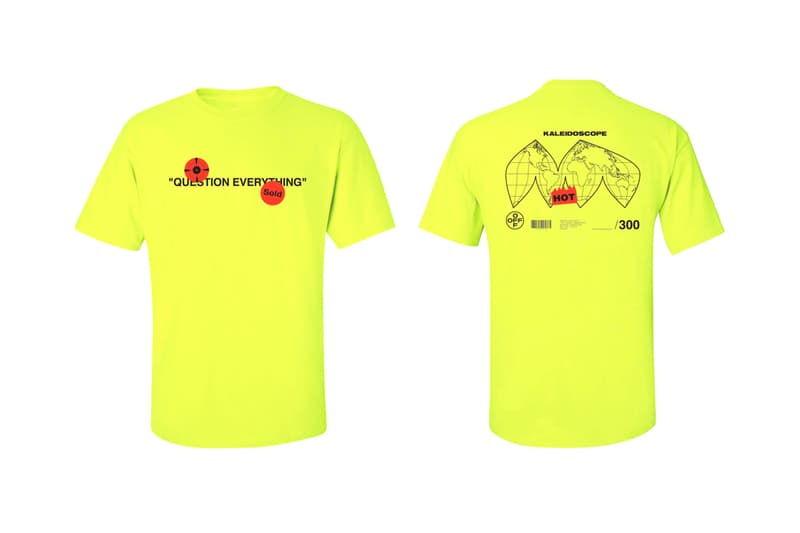 7 of 7
Au même titre qu'il rythme le calendrier des sorties sneakers, Virgil Abloh enchaîne les Unes de la presse spécialisée. Après GRIND ou Business of Fashion, voilà que le créateur d'Off-White™ et directeur artistique de Louis Vuitton fait la couverture du 33e numéro du magazine KALEIDOSCOPE.
Une publication étoffée d'une édition collector : présentée sous forme de pack, elle comprend le magazine, un t-shirt collaboratif KALEIDOSCOPE x Off-White™ jaune fluo ainsi qu'une œuvre d'art en édition limitée, un drapeau blanc avec l'inscription "QUESTION EVERYTHING" (questionne tout, ndlr).
Jetez un œil à ce pack KALEIDOSCOPE x Virgil Abloh dans la galerie ci-dessus, et rendez-vous sur le site du magazine pour l'acheter en pré-commande au prix de 300€. Notez que seulement 300 exemplaires sont disponibles. Dans le reste de l'actualité du designer, notez que ses Off-White™ x Nike Zoom Fly SP ont une date de sortie officielle.