Versace Offre Le Redesign De Ses Boutiques À Un Architecte Français
Nouvelle ère pour la maison.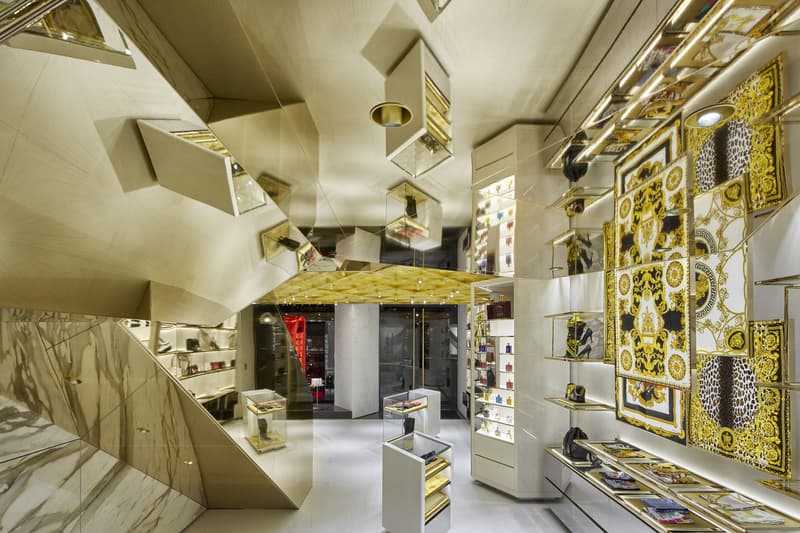 1 of 3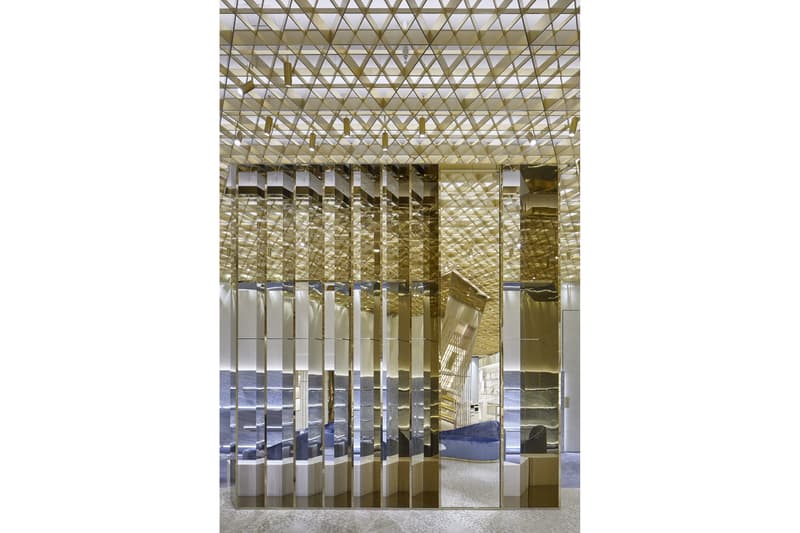 2 of 3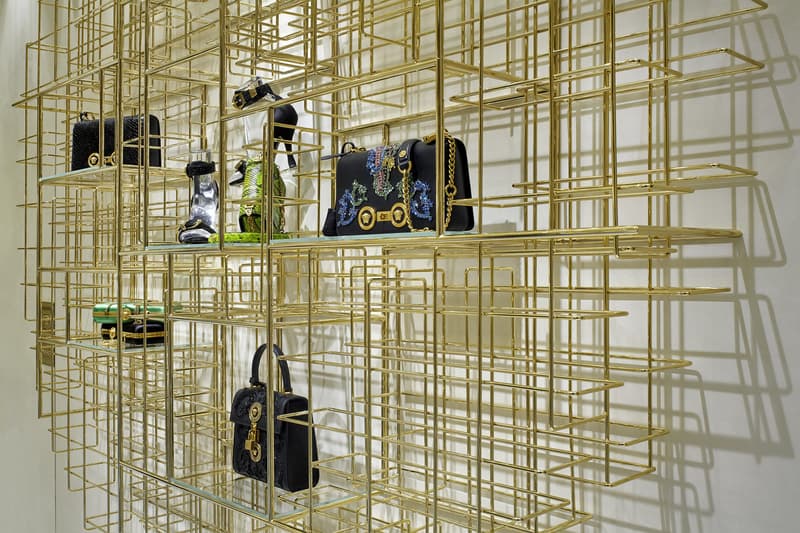 3 of 3
La maison Versace, qui vient de changer de propriétaire, a fait appel à un architecte français pour réimaginer le design de ses boutiques.
Il y a quelques semaines, Michael Kors rachetait Versace pour plus de 1,8 milliard d'euros, laissant de nombreuses interrogations derrière ce changement de propriétaire. Il semblerait que cette nouvelle ère pour la maison italienne s'accompagne également d'un changement d'image, en commencant par les points de vente. Versace a en effet fait appel à Gwenaël Nicolas, designer français créateur du studio Curiosity ayant déjà travaillé avec Fendi ou Louis Vuitton, pour réimaginer ses boutiques. Dans un style futuriste tout en n'oubliant pas l'histoire de la maison, les nouveaux espaces de ventes mélangent miroirs et jeux de lumières aux matériaux prestigieux comme le marbre ou l'or. Une première boutique à Miami a été inaugurée, avant celle de Munich qui se dévoilera cette semaine. Les boutiques Versace à travers le monde seront ainsi repensées dans les mois à venir.
Retrouvez les images des nouvelles boutiques Versace réimaginées par le français Gwenaël Nicolas ci-dessus, et n'hésitez pas à nous dire ce que vous en pensez. Dans notre actualité, Gucci lance sa collection de lunettes dans un lookbook rendant hommage à la jeunesse.