Aya Nakamura Se Dévoile Dans Le Magazine The Fader
La voix d'Aya résonne désormais à l'international.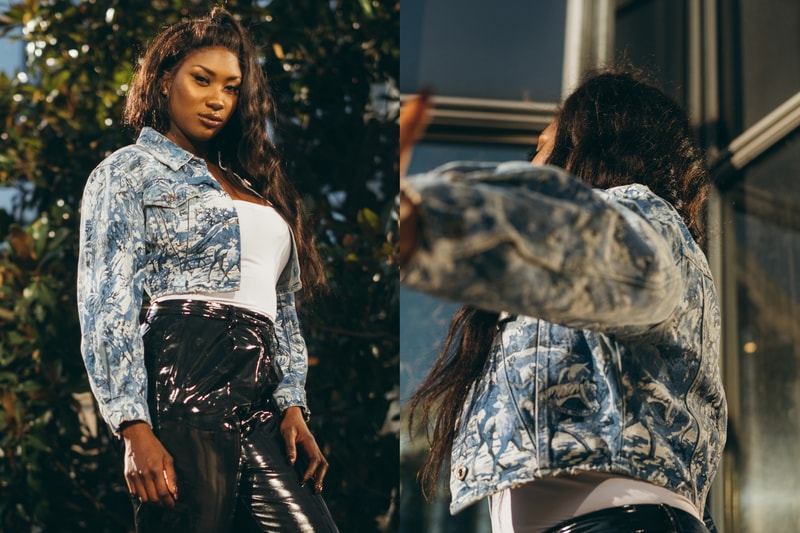 Félicitée par Booba pour son entrée fracassante dans les charts, Aya Nakamura continue son ascension à l'échelle globale avec un beau portrait dans le magazine américain The Fader.
Offensée lors des NRJ Music Awards 2018 où Nikos ou Lio n'ont même pas su prononcer son prénom correctement, la numéro 1 des charts avec son nouvel album Nakamura a rencontré The Fader pour se livrer sur sa carrière et son succès fulgurant depuis "Comportement" et plus récemment "Djadja".
Questionnée alors que son album était encore en enregistrement, elle avouait que sa vie avait peu changé depuis son éclosion : "Je dépose toujours ma fille à l'école maternelle tous les jours comme tous les parents. J'essaye de rester concentrée. Mais c'est vrai que les gens me prennent au sérieux maintenant."
Avec sa voix R&B, ses instrus zouk/dancehall et son phrasé engagé, la chanteuse est souvent montrée comme une voix moderne du féminisme. En abordant ce thème et les difficultés quant à son évolution dans l'industrie, Aya déclare : "Je ne veux pas me plaindre mais je ne vais mentir non plus. C'était difficile pour moi d'arriver ici et c'est difficile de réussir pour une femme noire dans l'industrie, point. Certaines personnes m'ont demandé de me blanchir la peau ou de porter un maquillage plus clair pour attirer une audience plus vaste mais tout ça ne m'a jamais freiné. Je ne veux pas être une victime."
On ne sait pas où s'arrêtera l'artiste née à Bamako et qui a grandi à Aulnay-sous-Bois mais son portrait dans The Fader montre à quel point sa voix a dépassé nos frontières. Rendez-vous sur le site du magazine pour lire l'intégralité du sujet et dans l'actualité musicale, sachez qu'un featuring entre Damso et OrelSan va sortir cette semaine.