OAMC Présente Sa Collection Néo-Minimaliste Pour L'Automne/Hiver 2018
Fabrication minutieuse et romantisme militaire.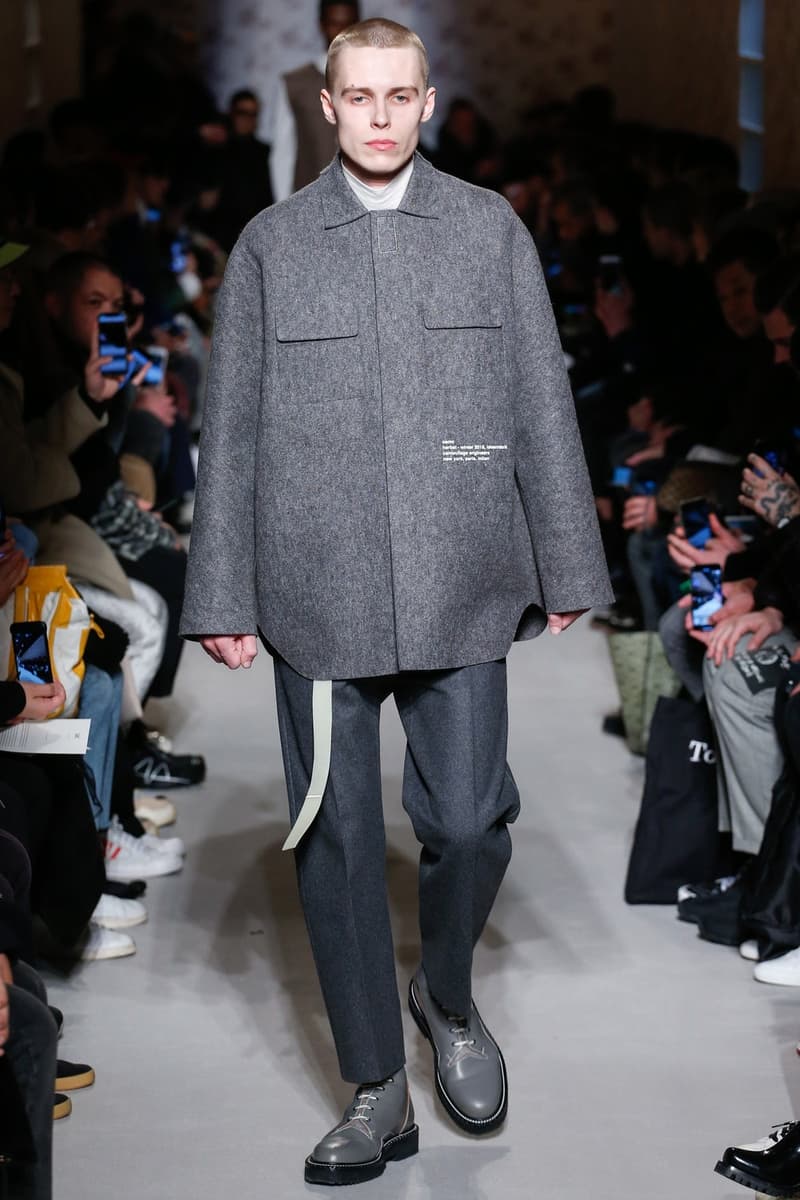 1 of 28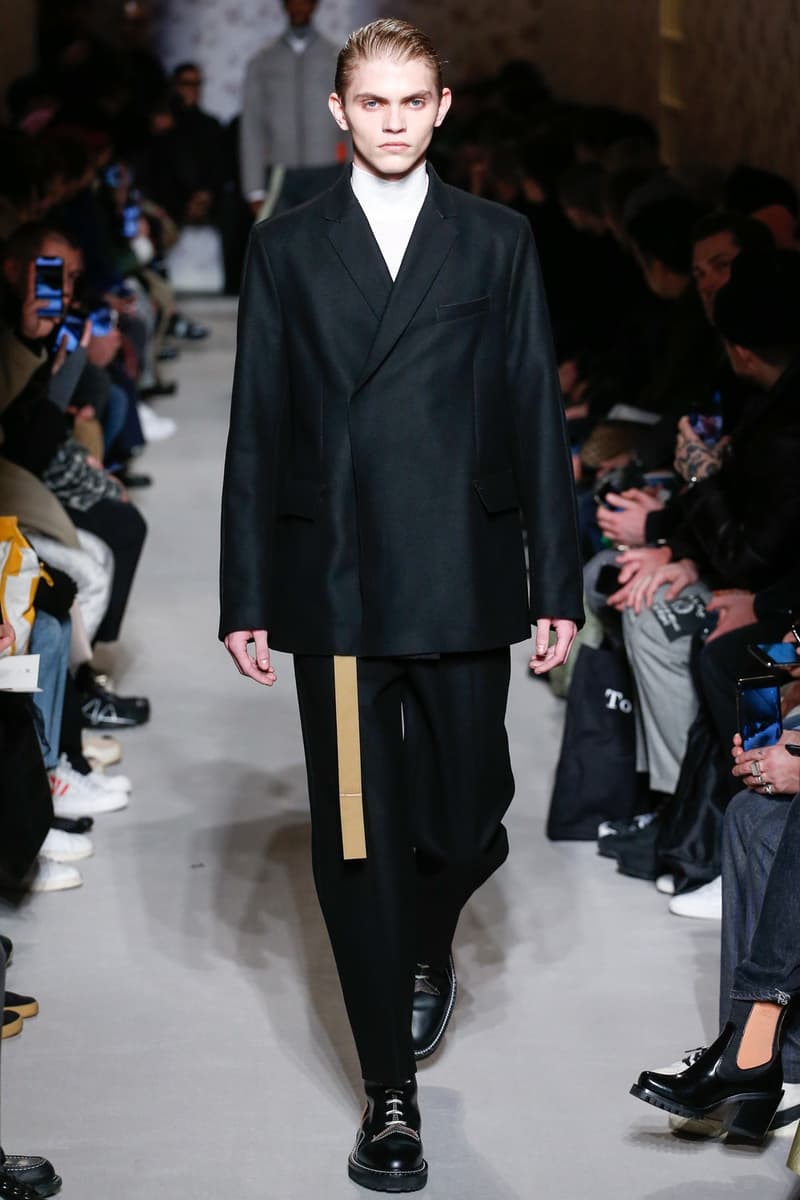 2 of 28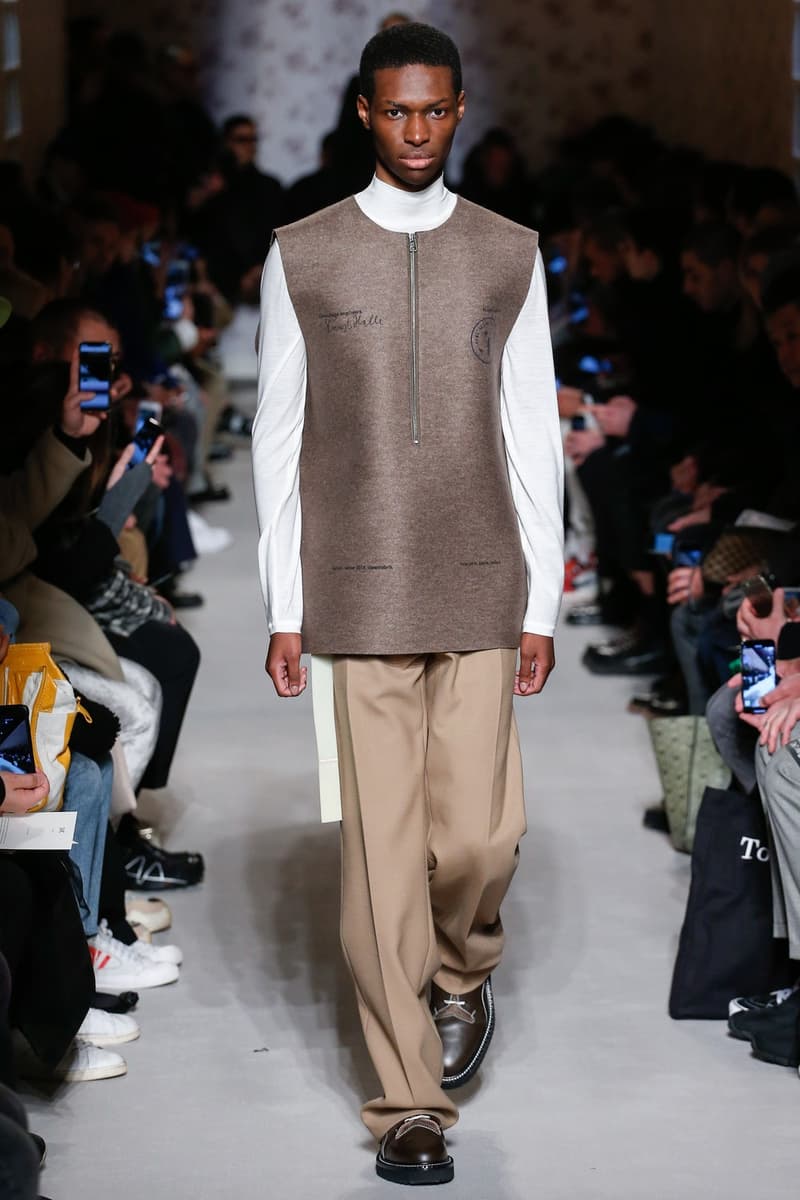 3 of 28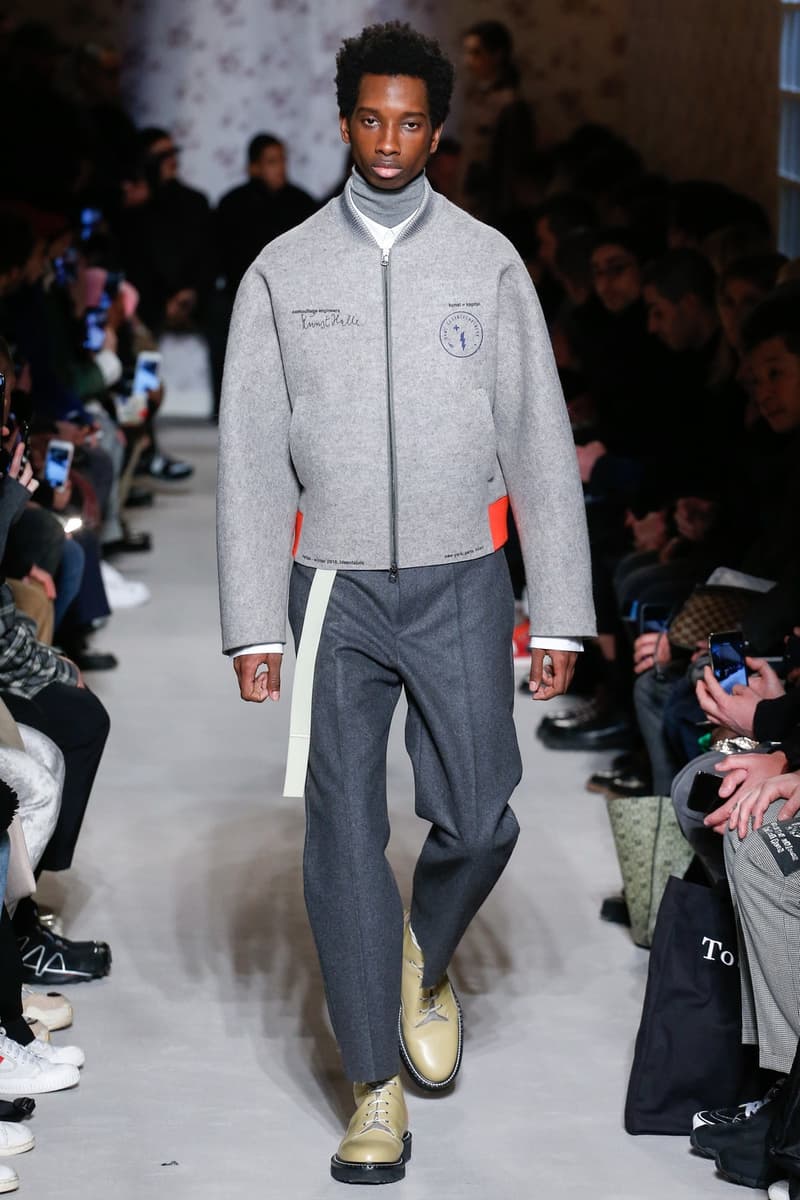 4 of 28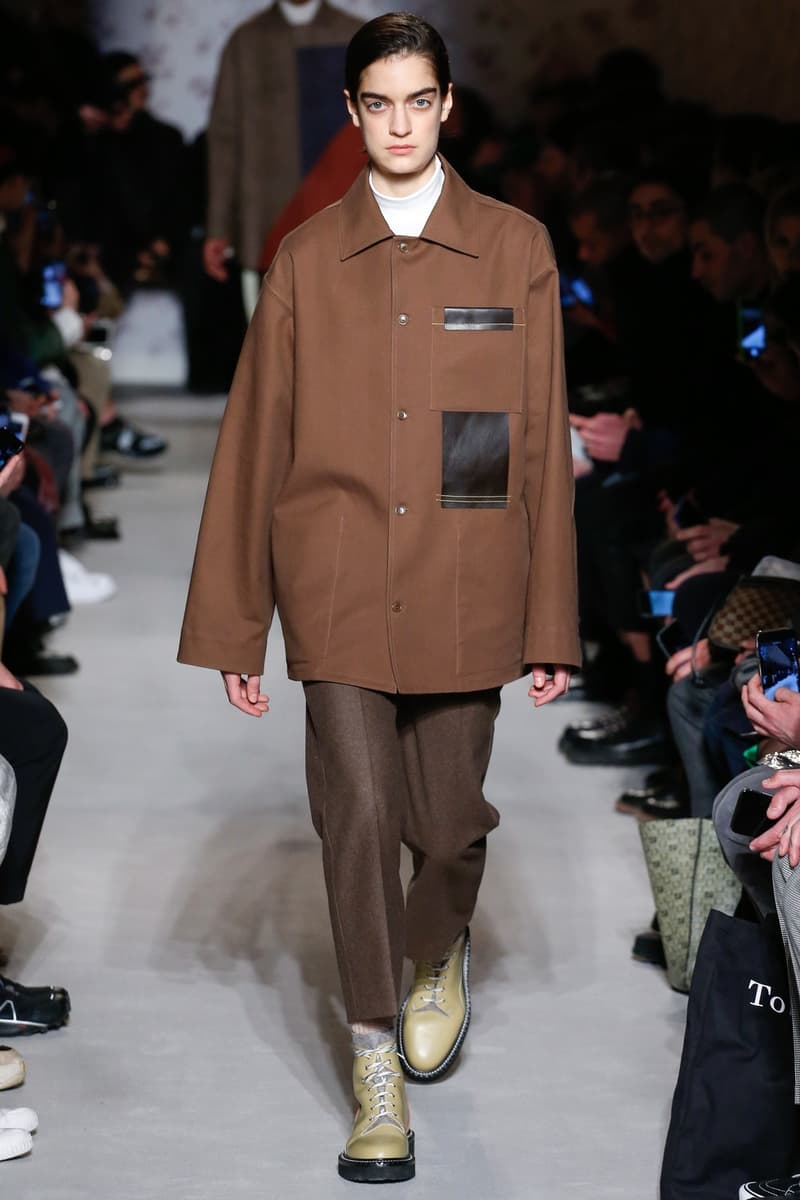 5 of 28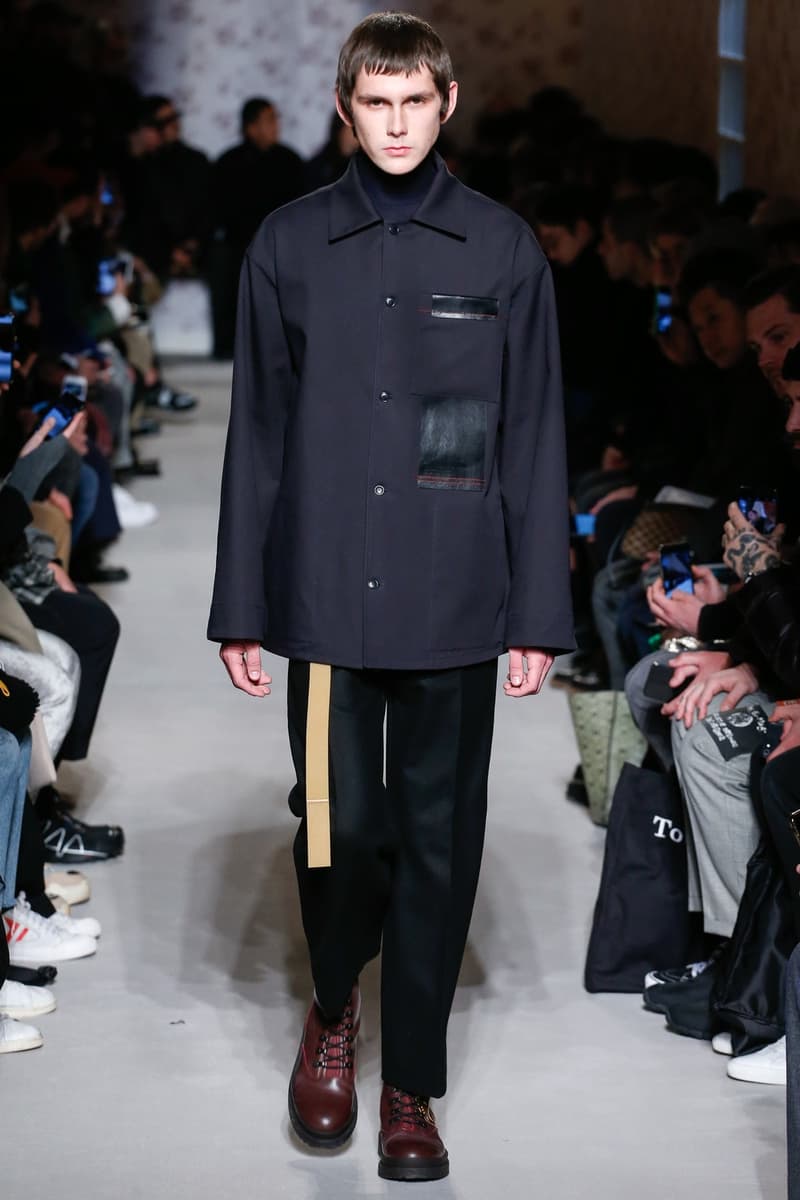 6 of 28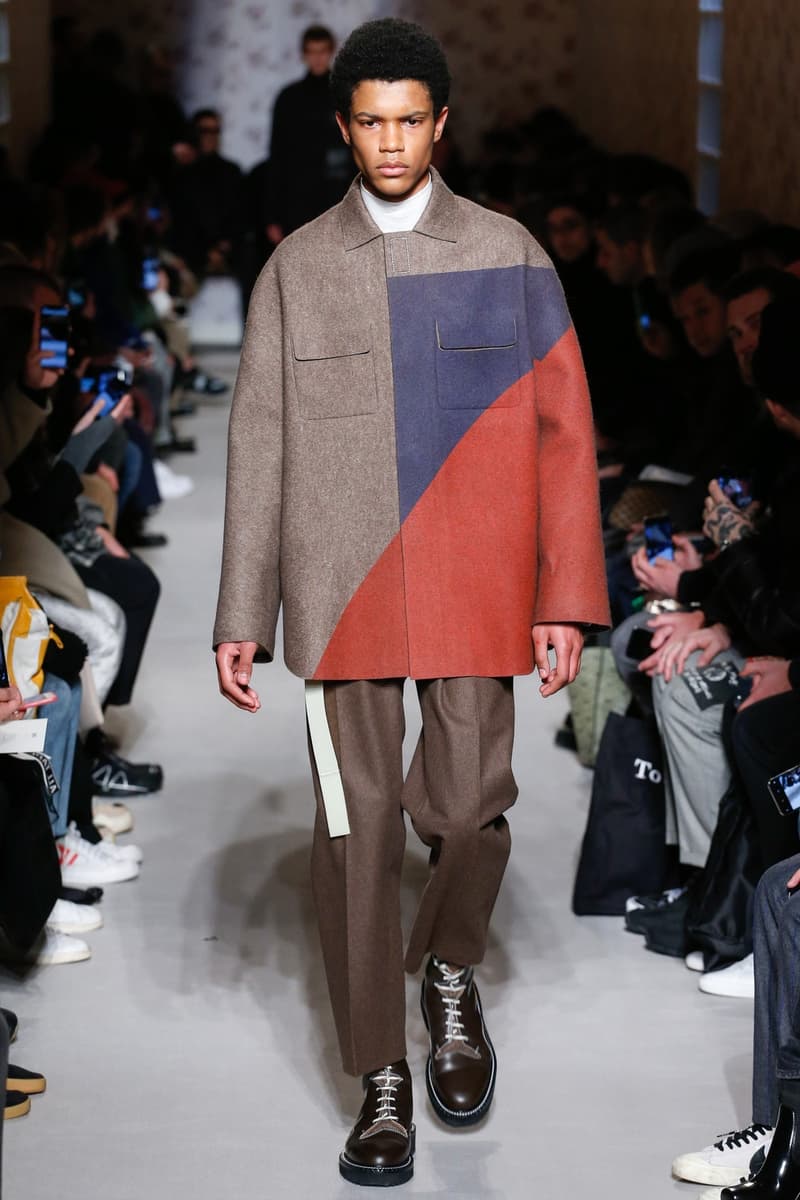 7 of 28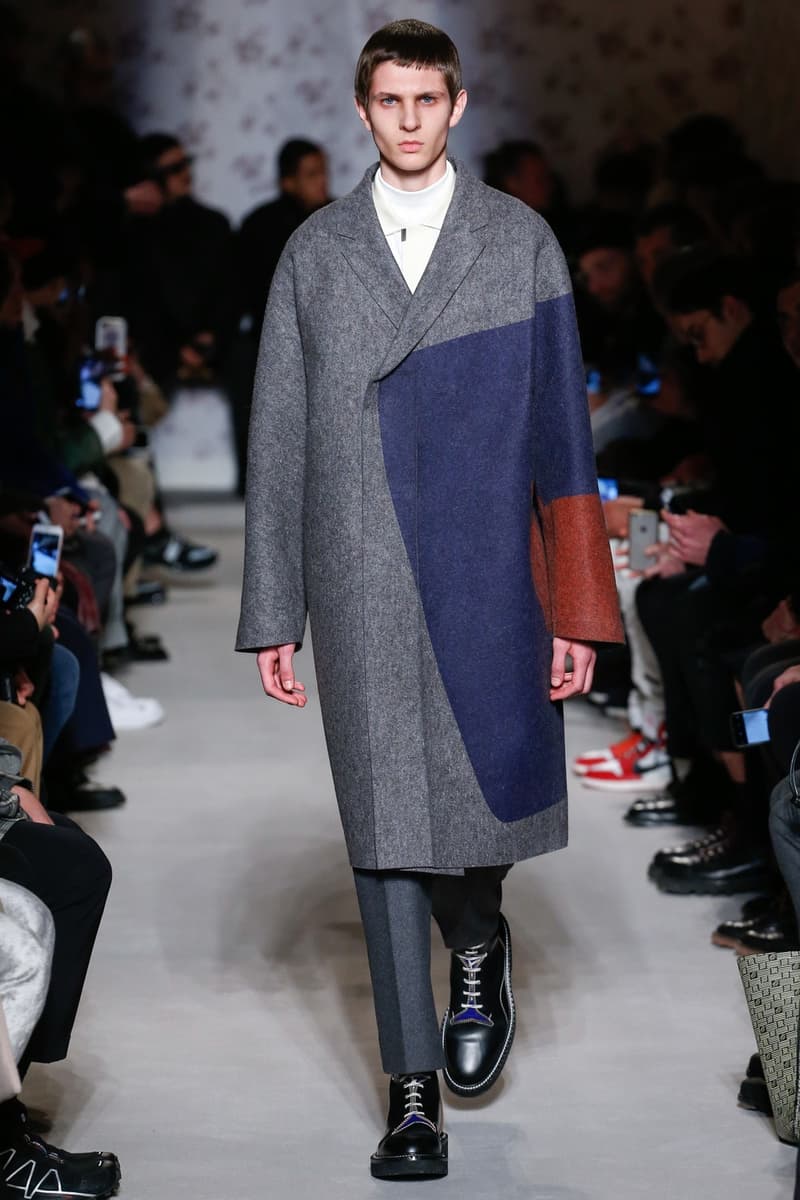 8 of 28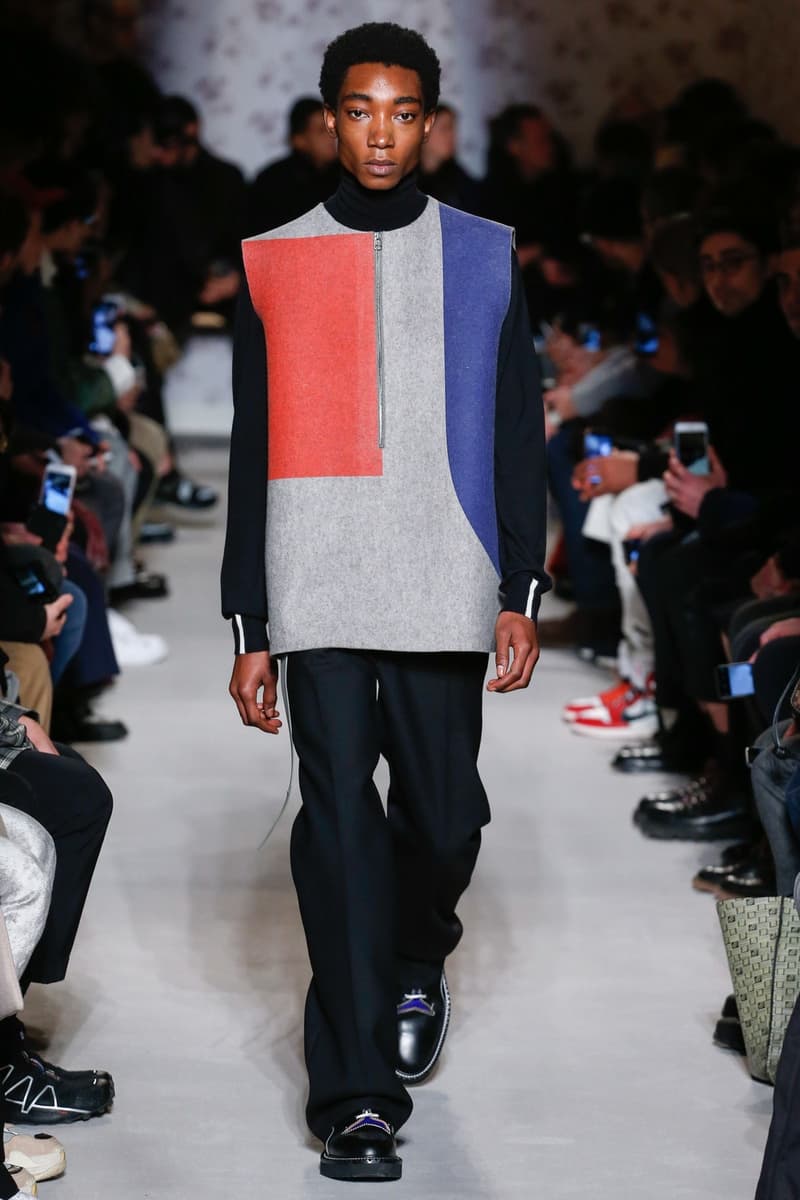 9 of 28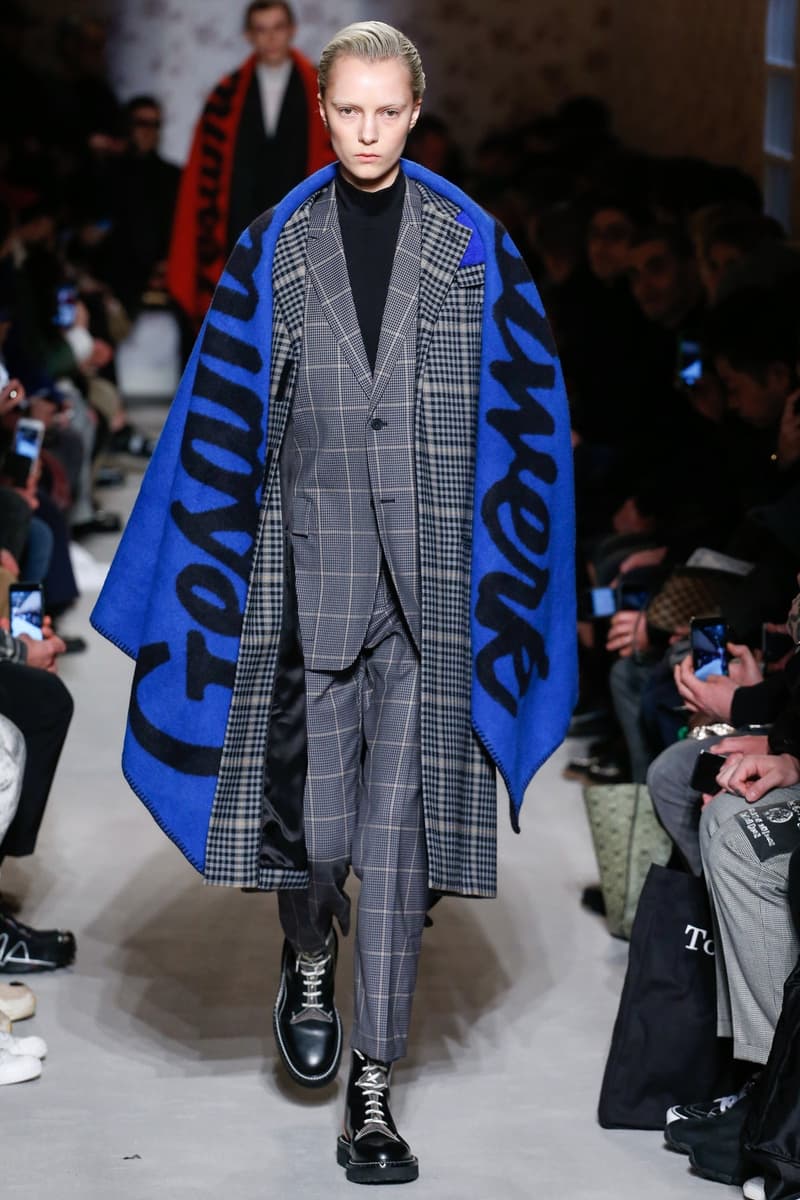 10 of 28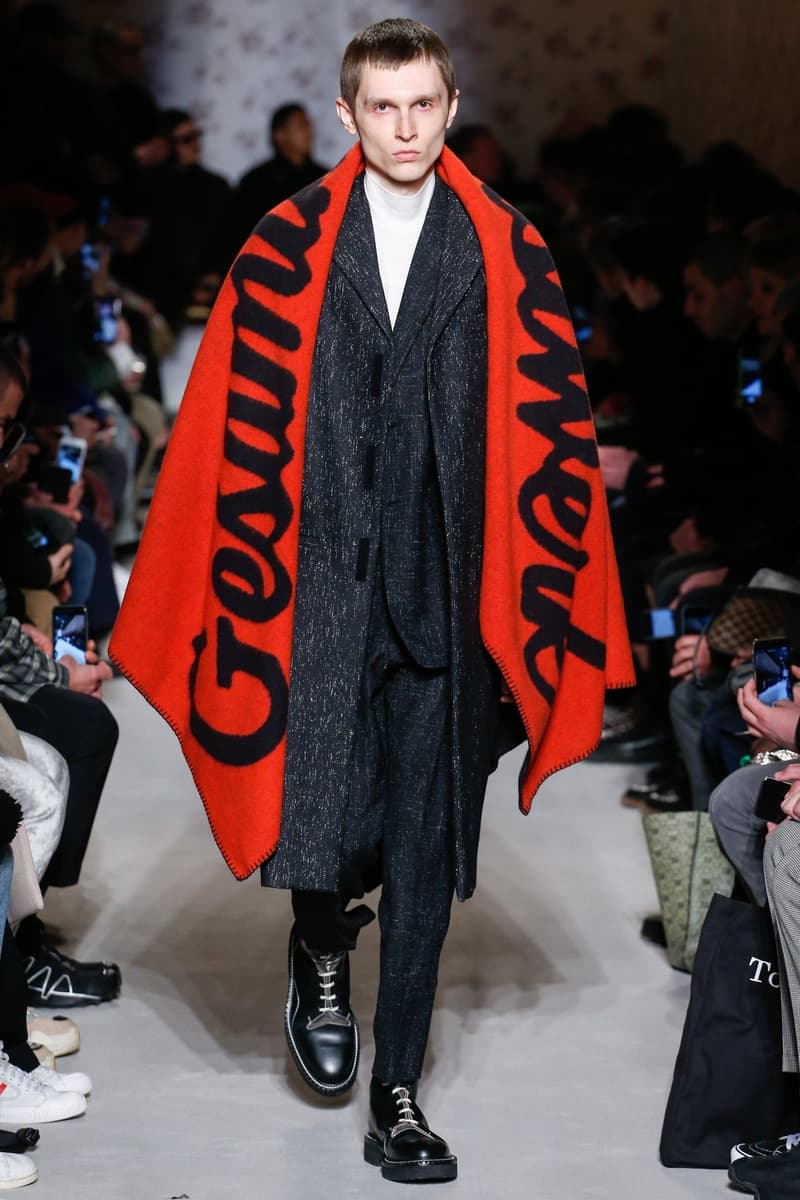 11 of 28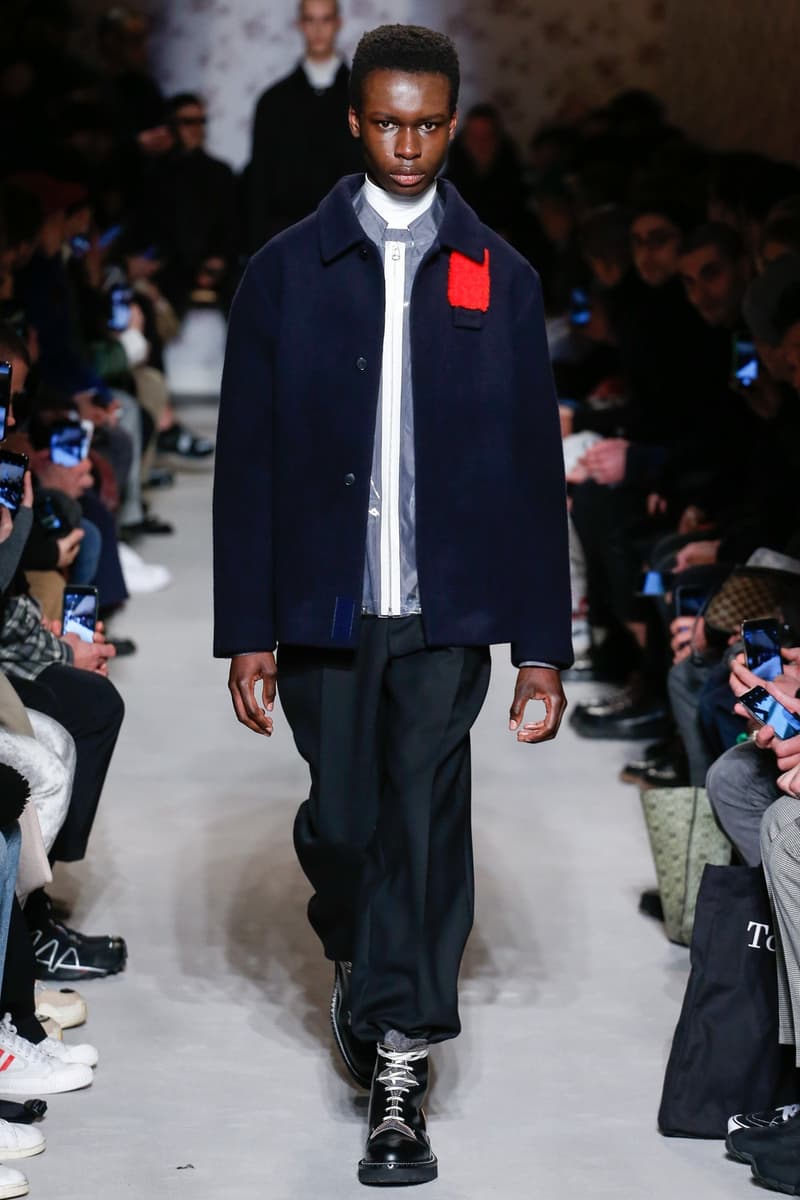 12 of 28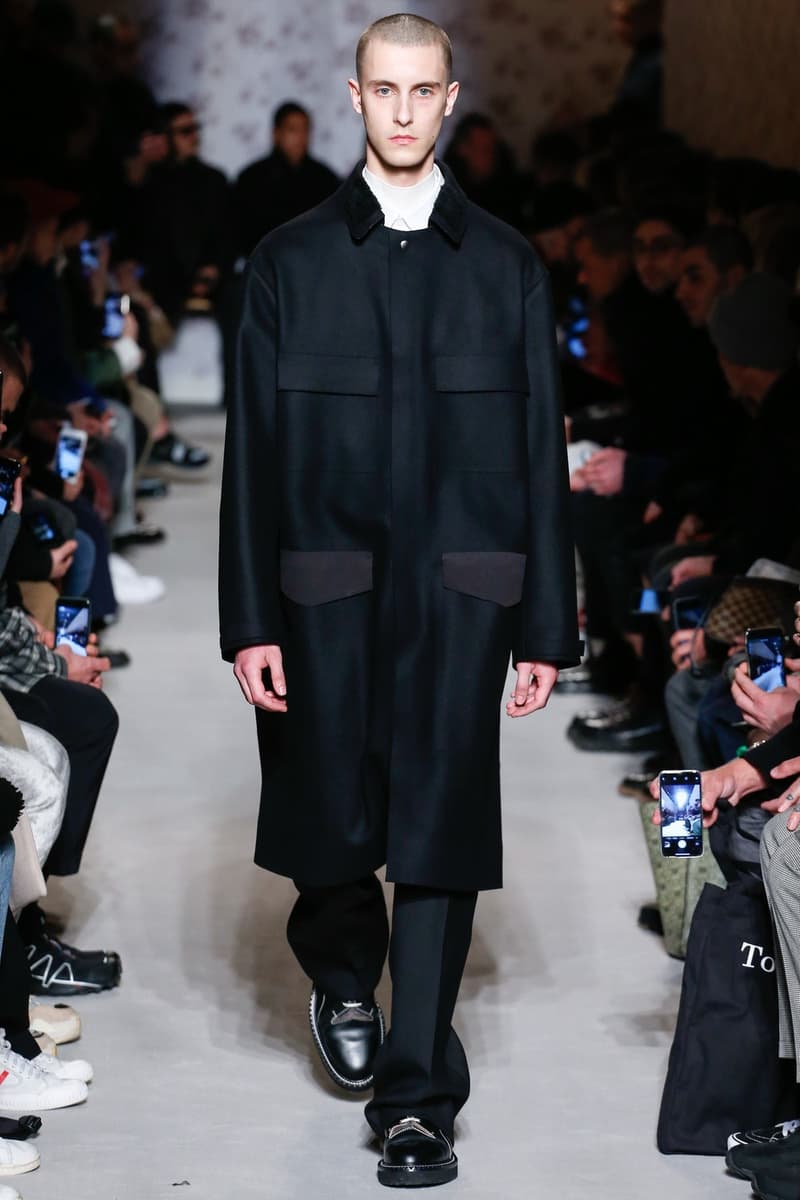 13 of 28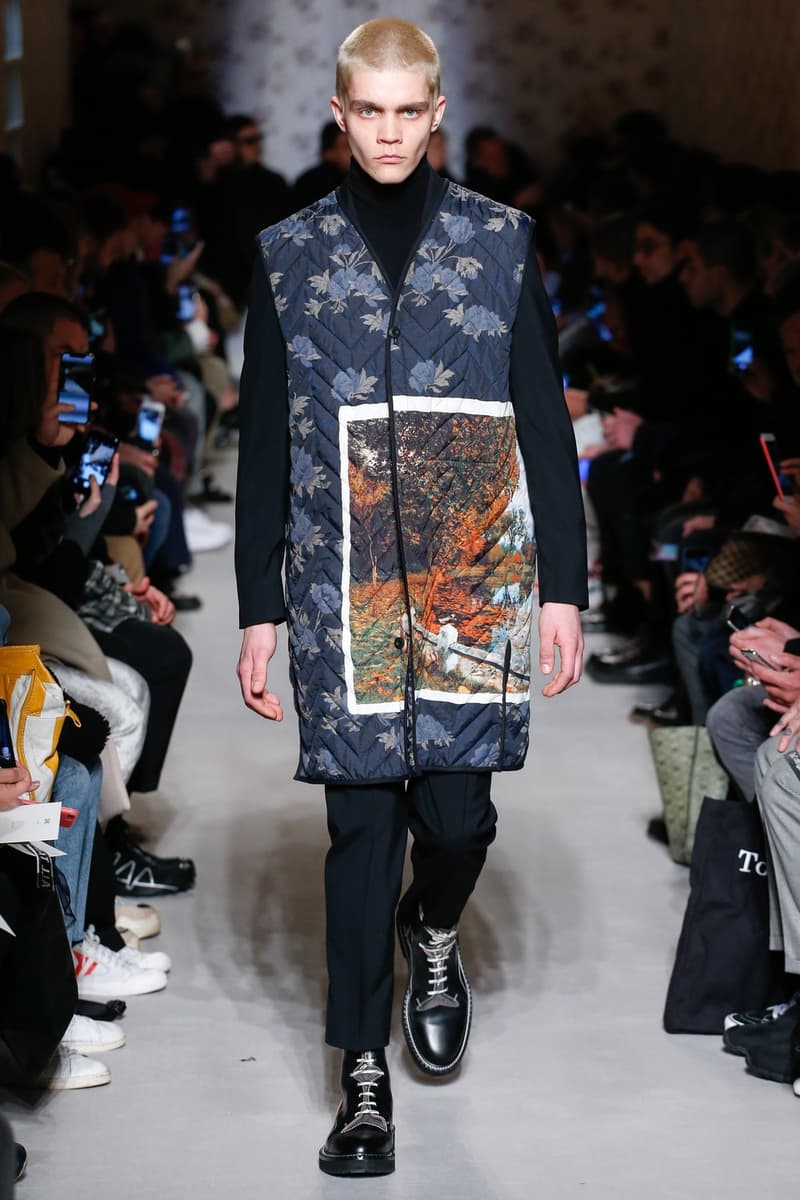 14 of 28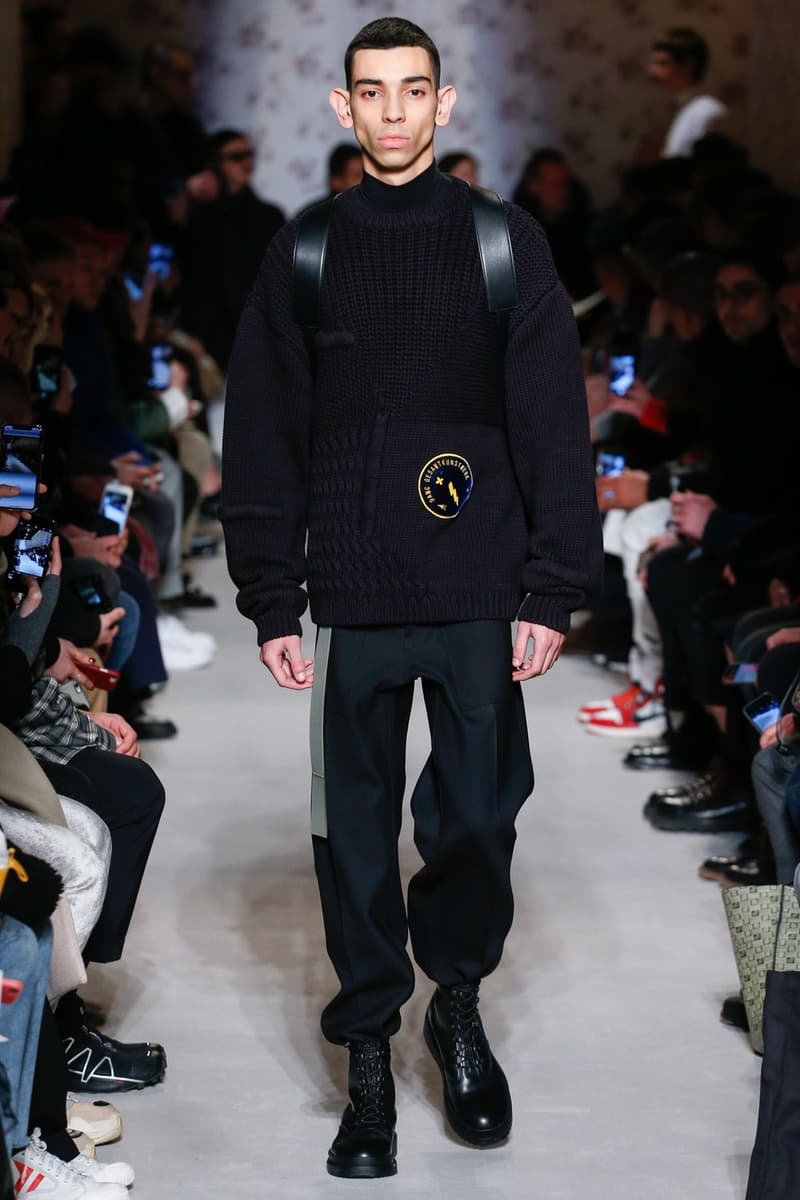 15 of 28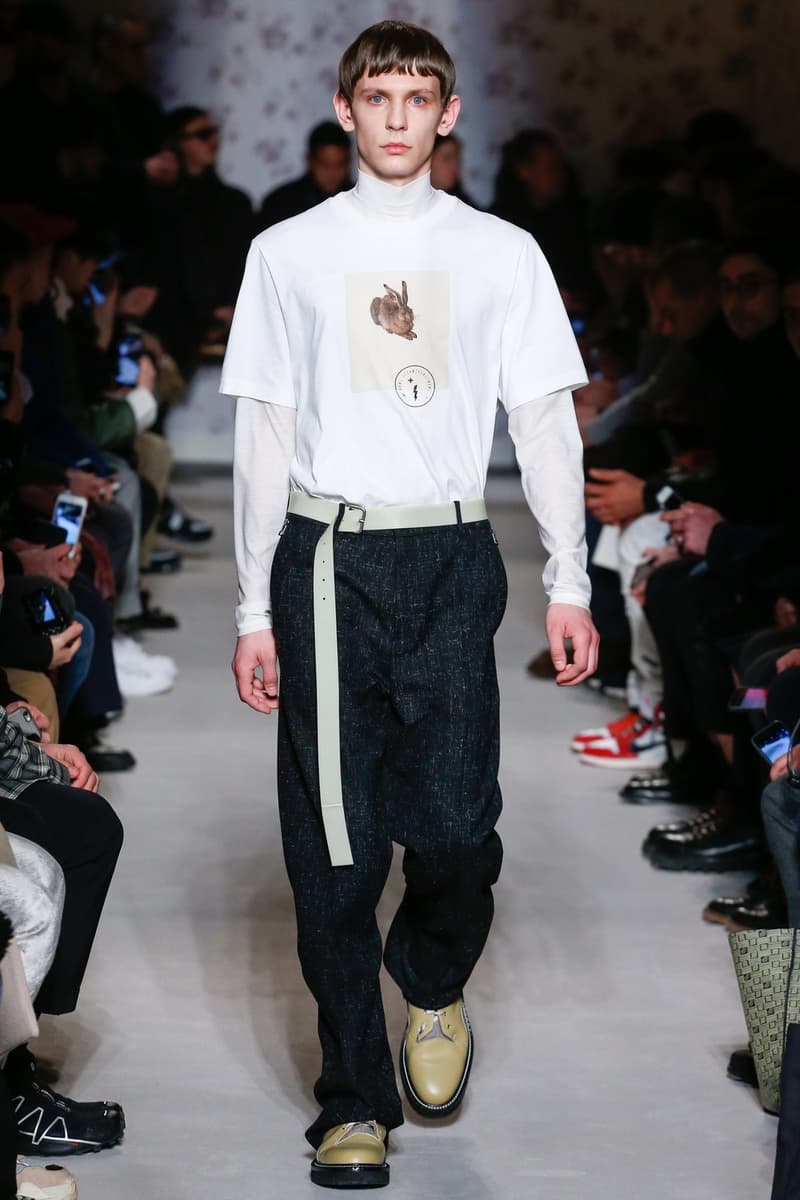 16 of 28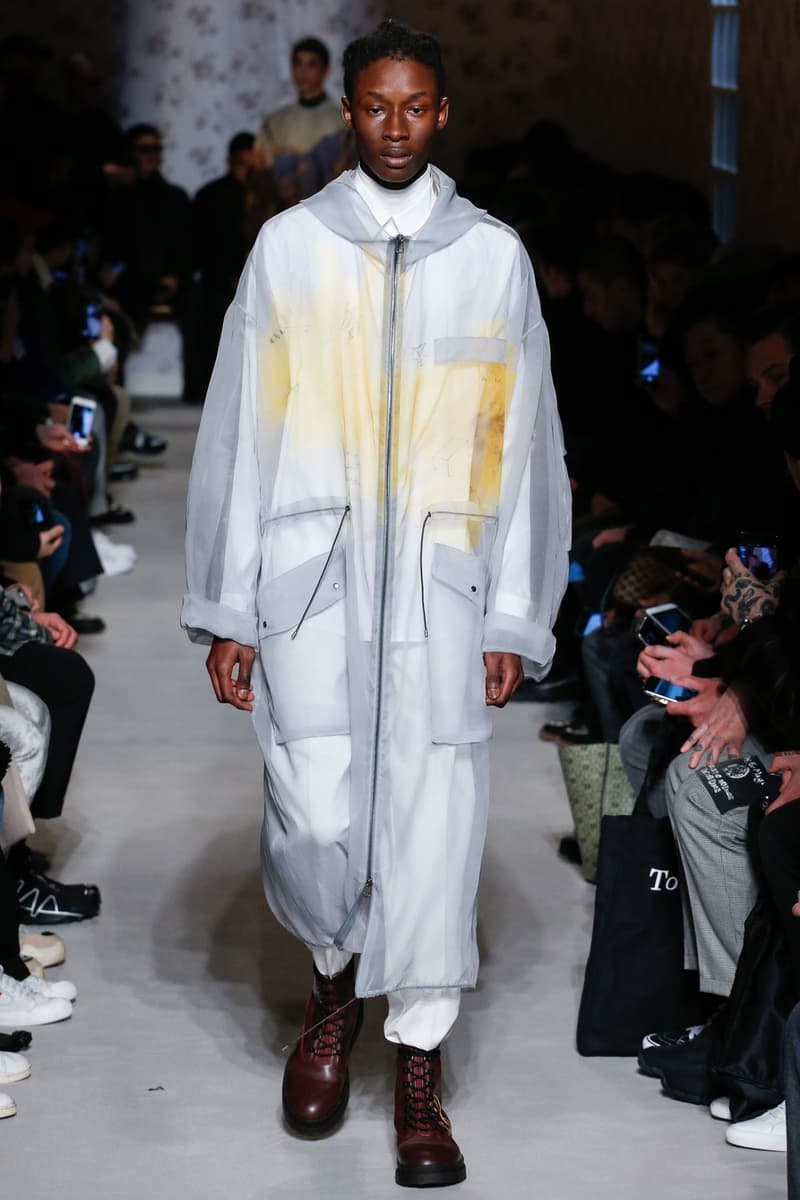 17 of 28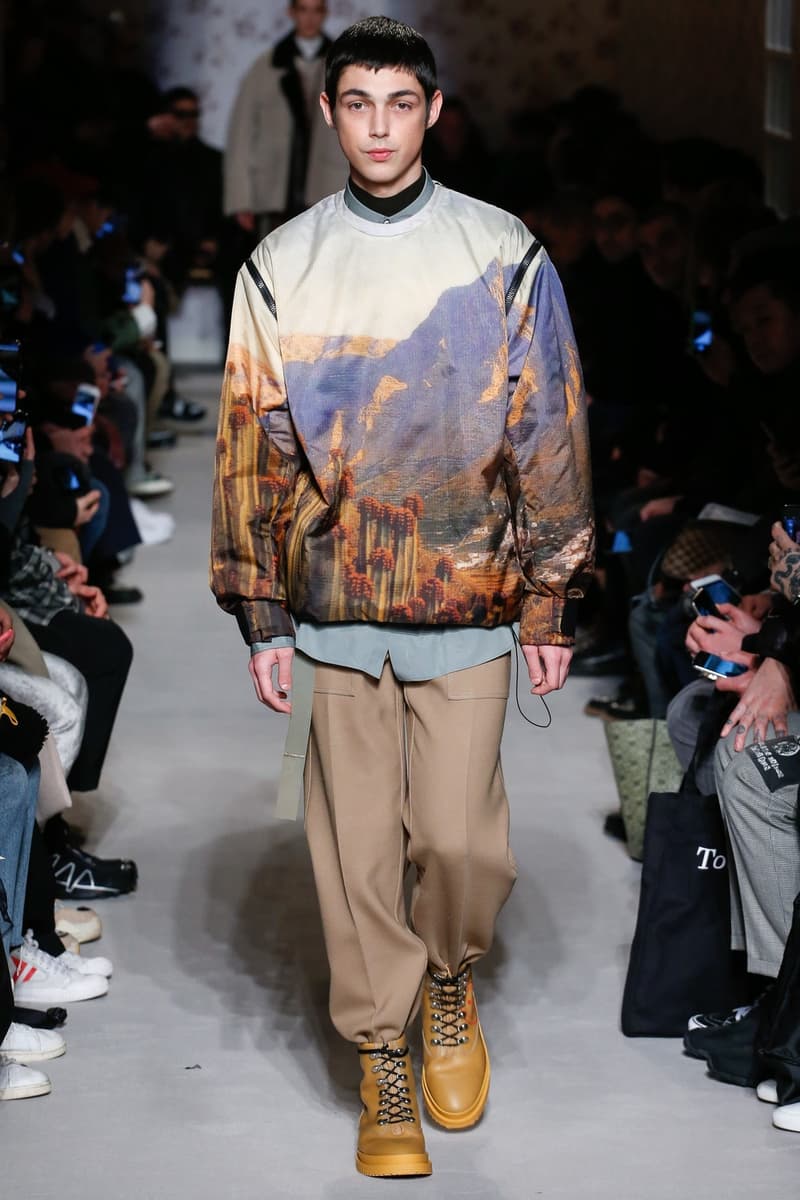 18 of 28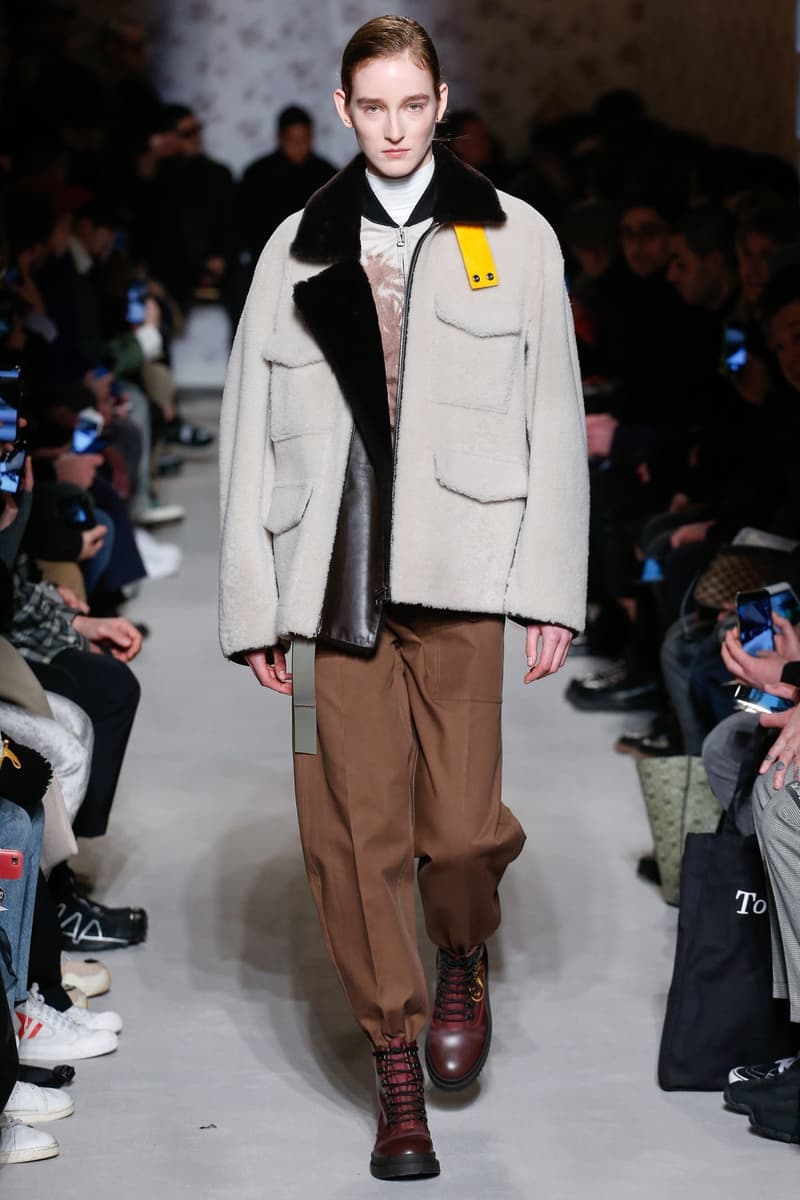 19 of 28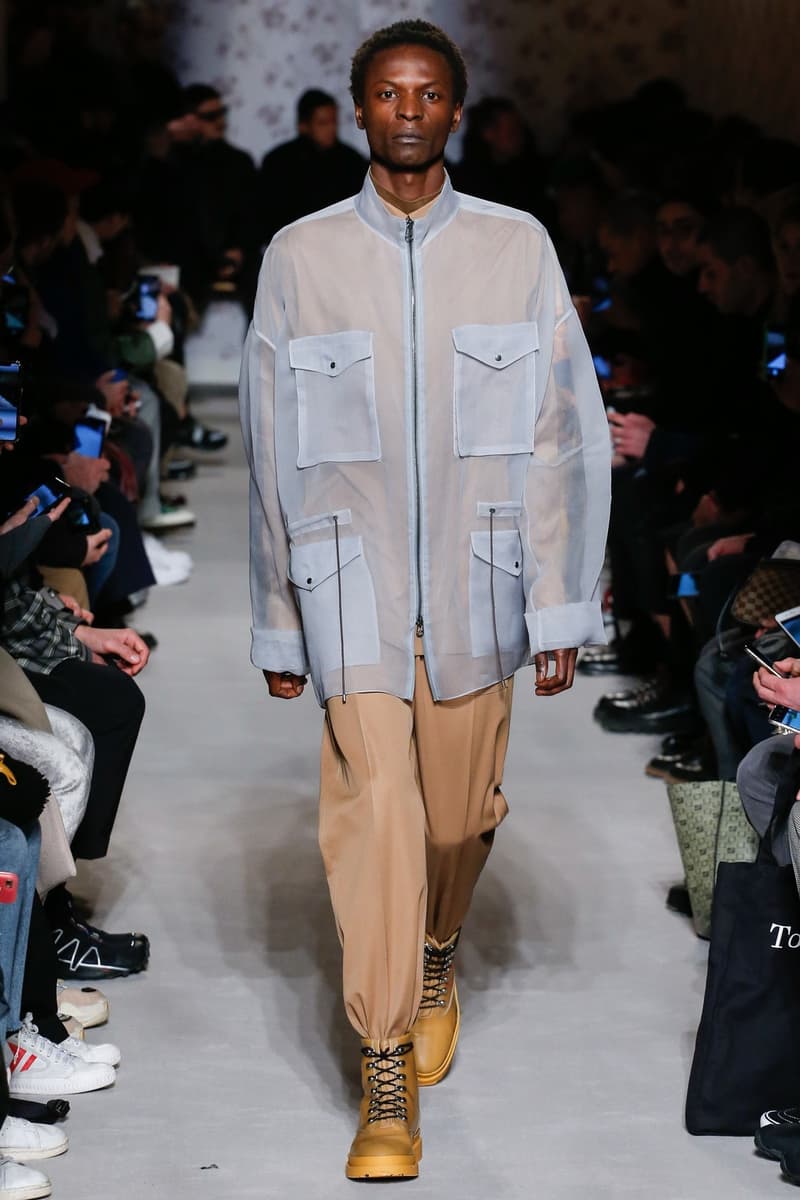 20 of 28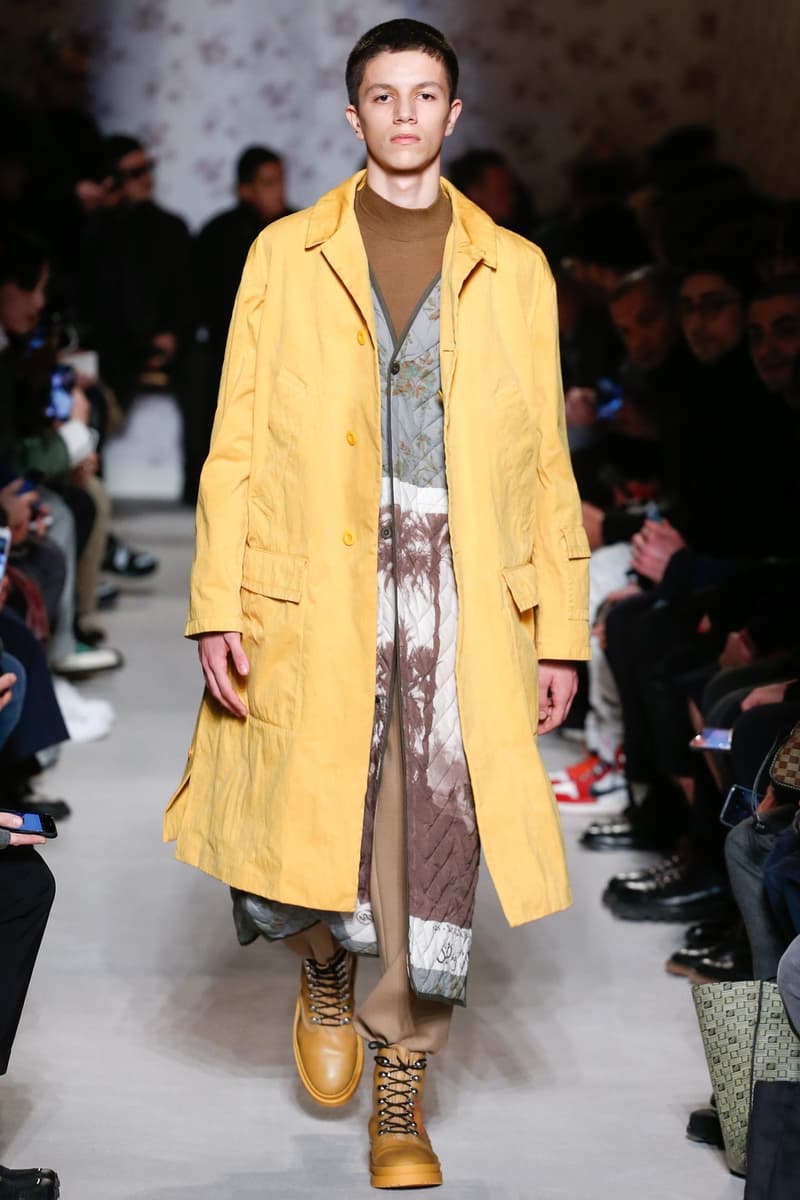 21 of 28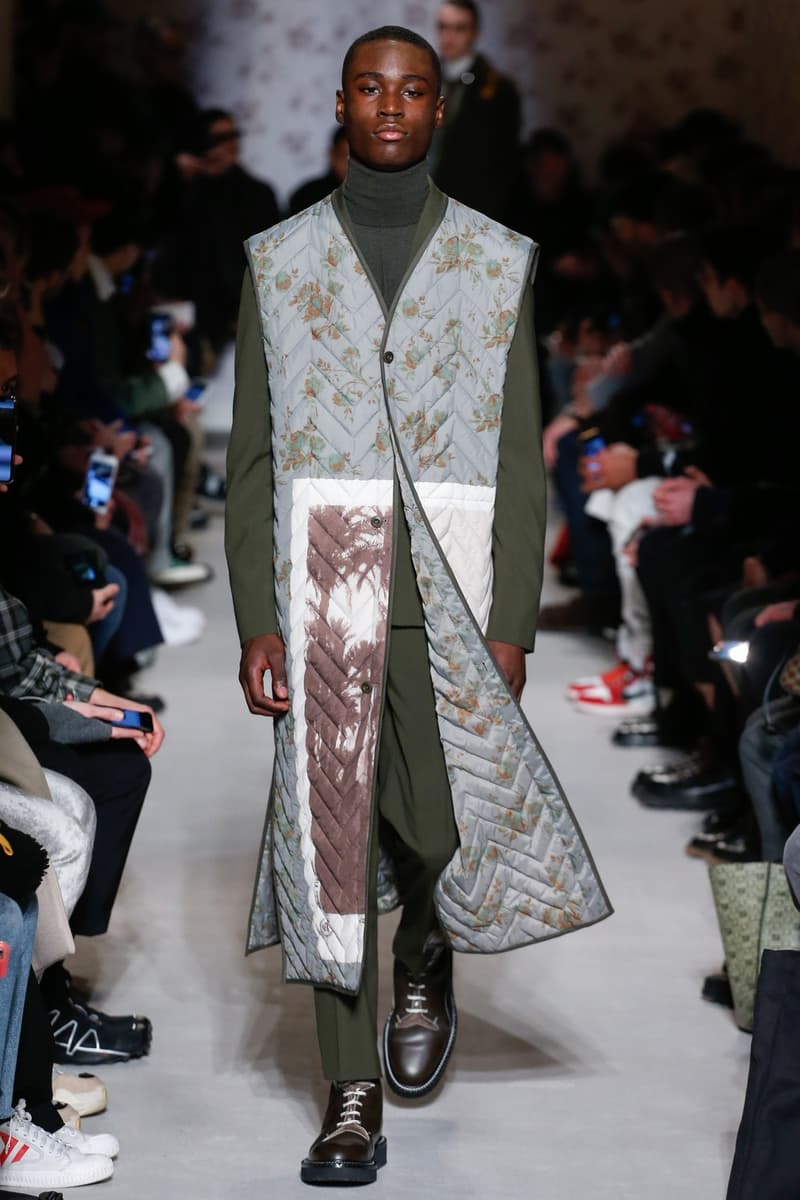 22 of 28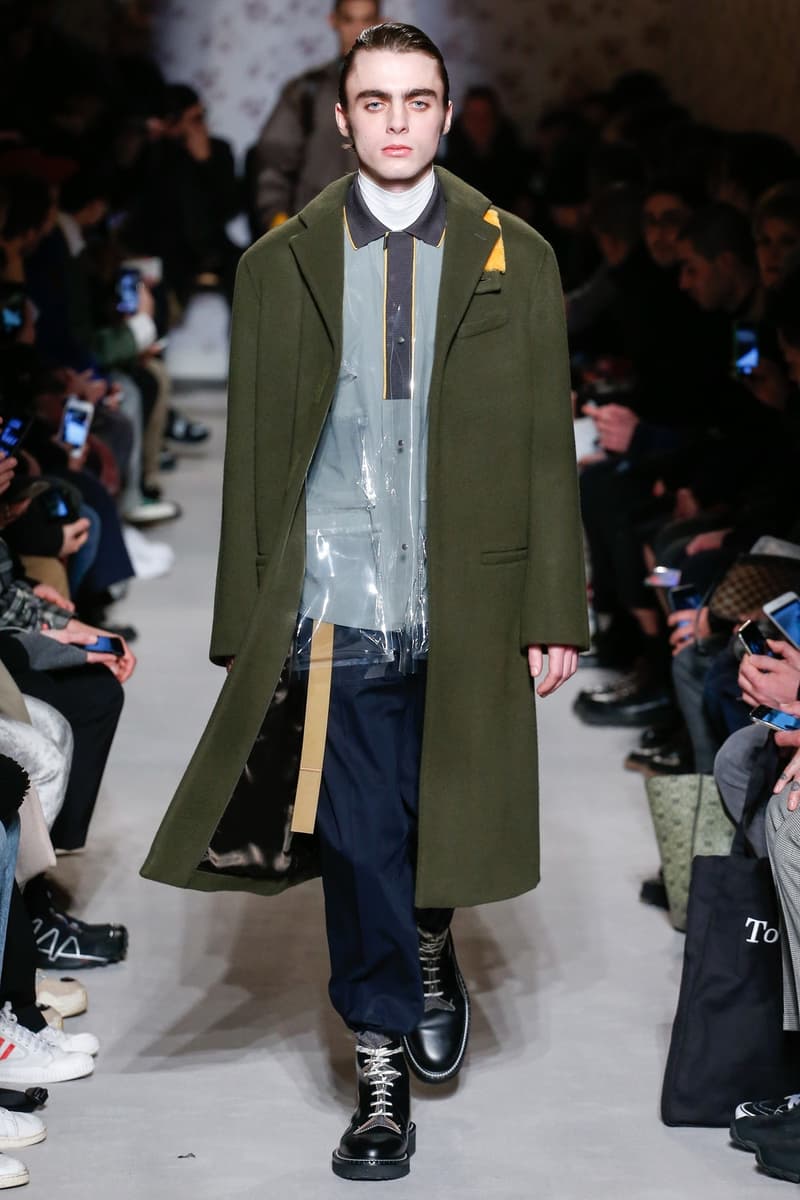 23 of 28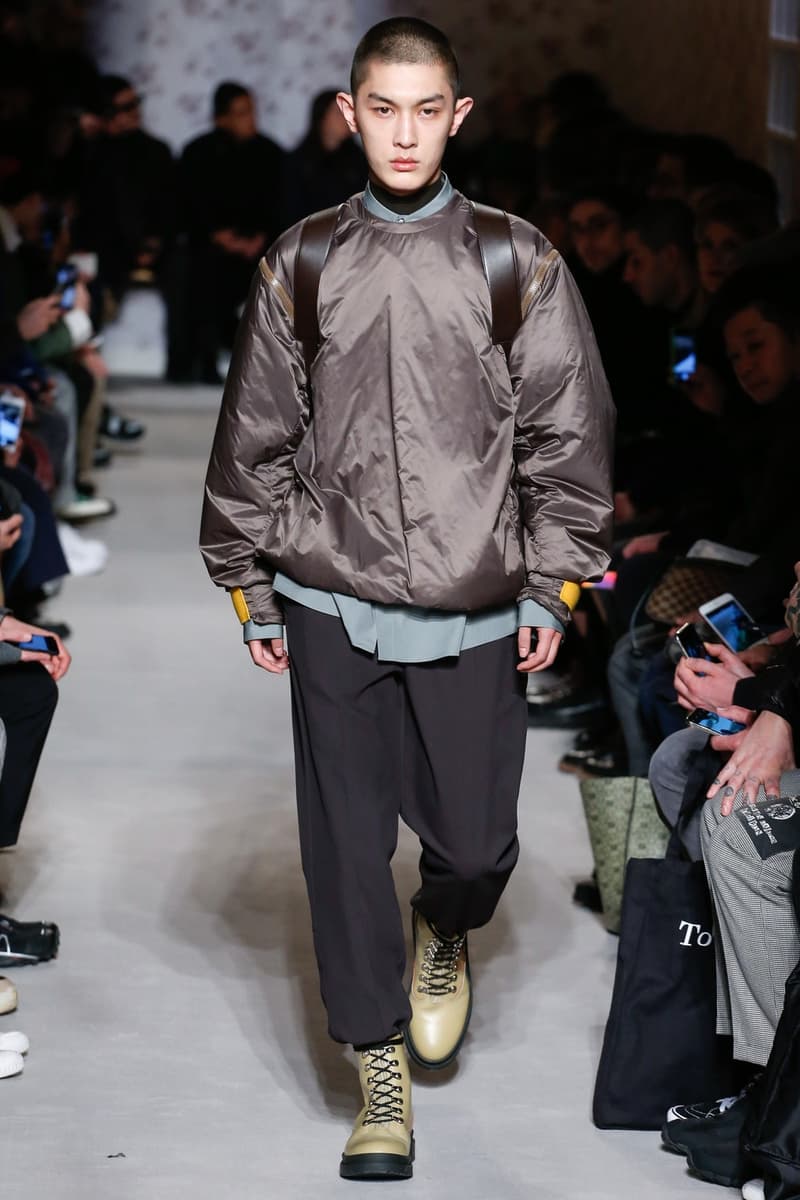 24 of 28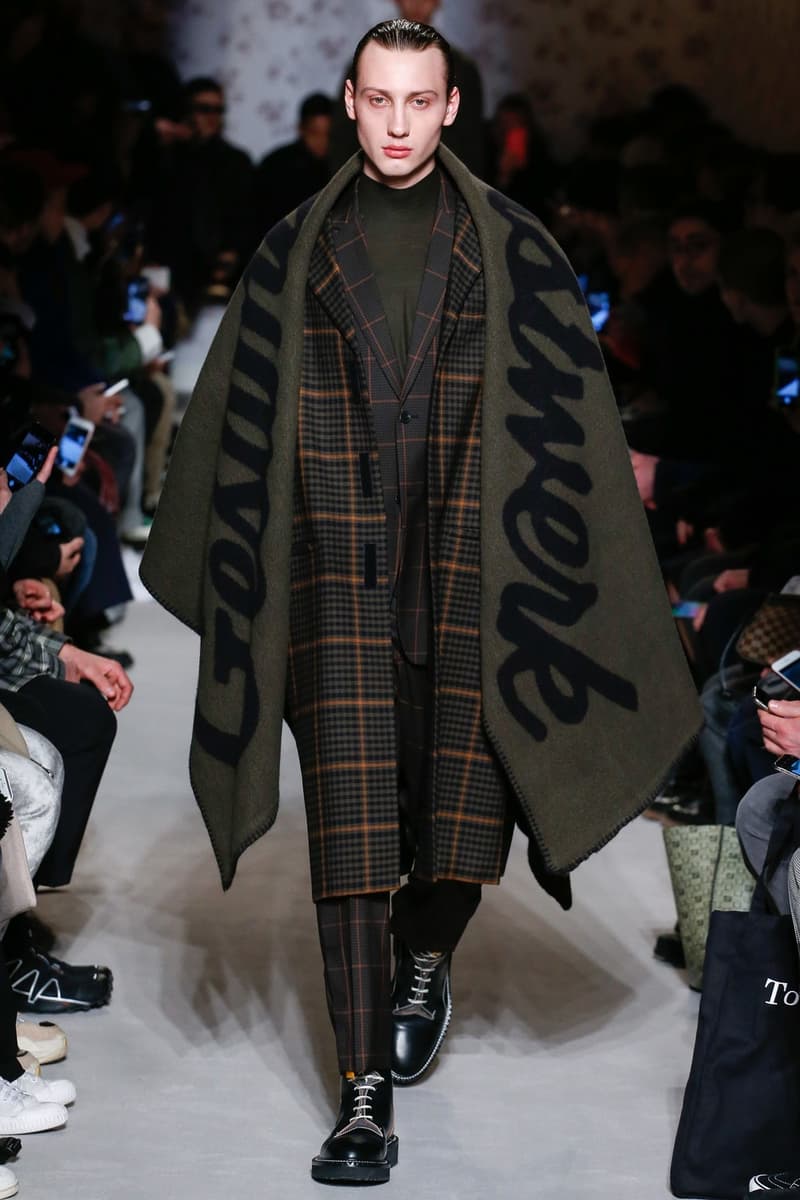 25 of 28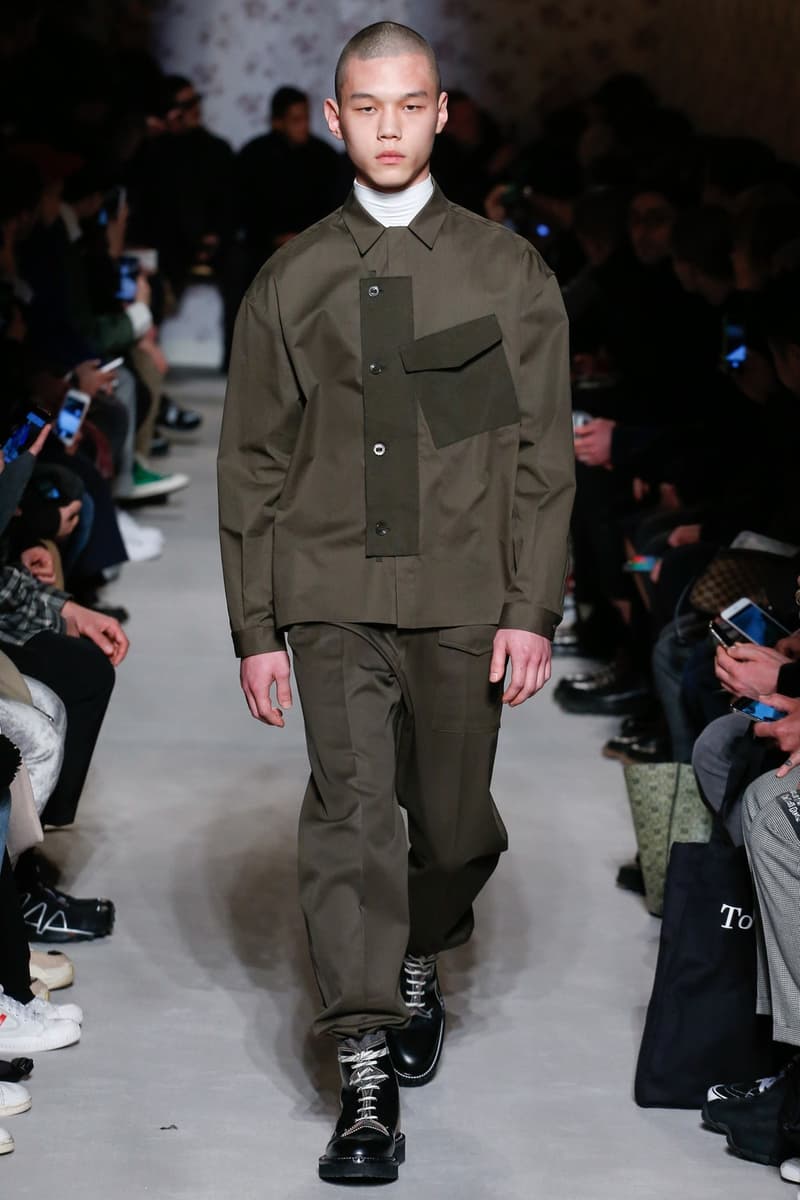 26 of 28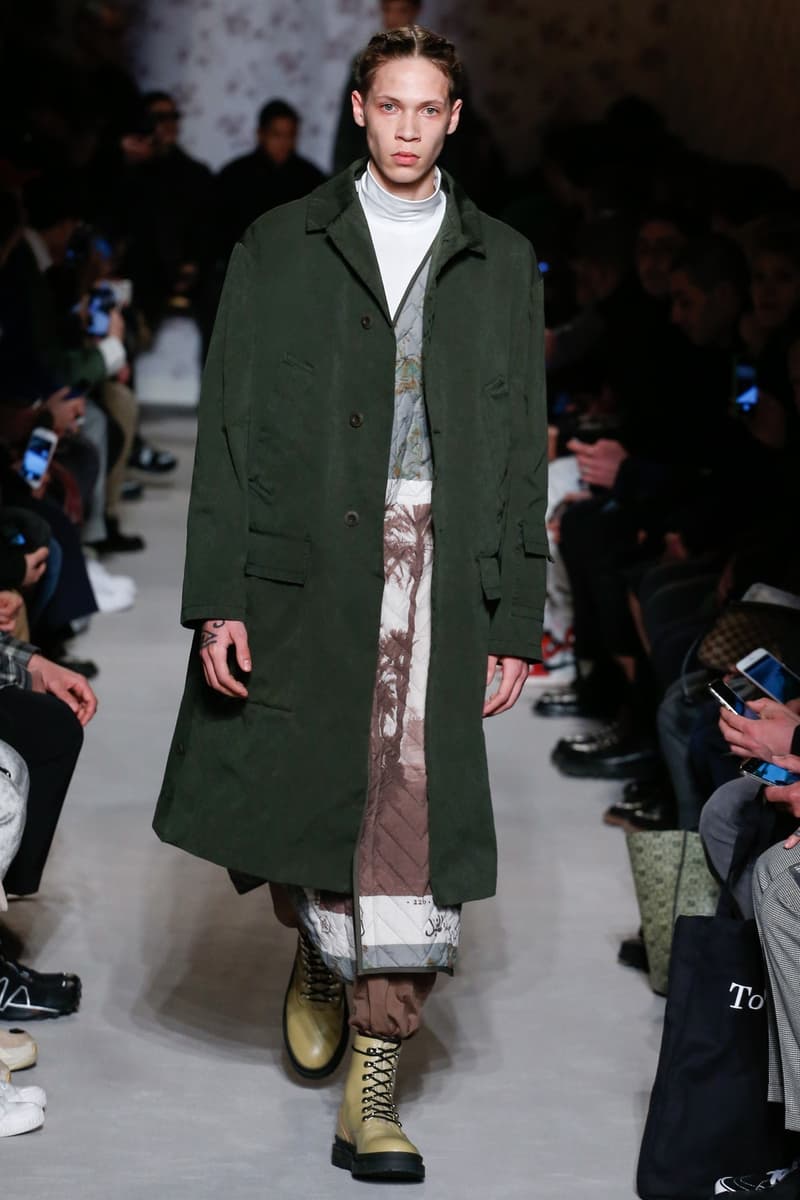 27 of 28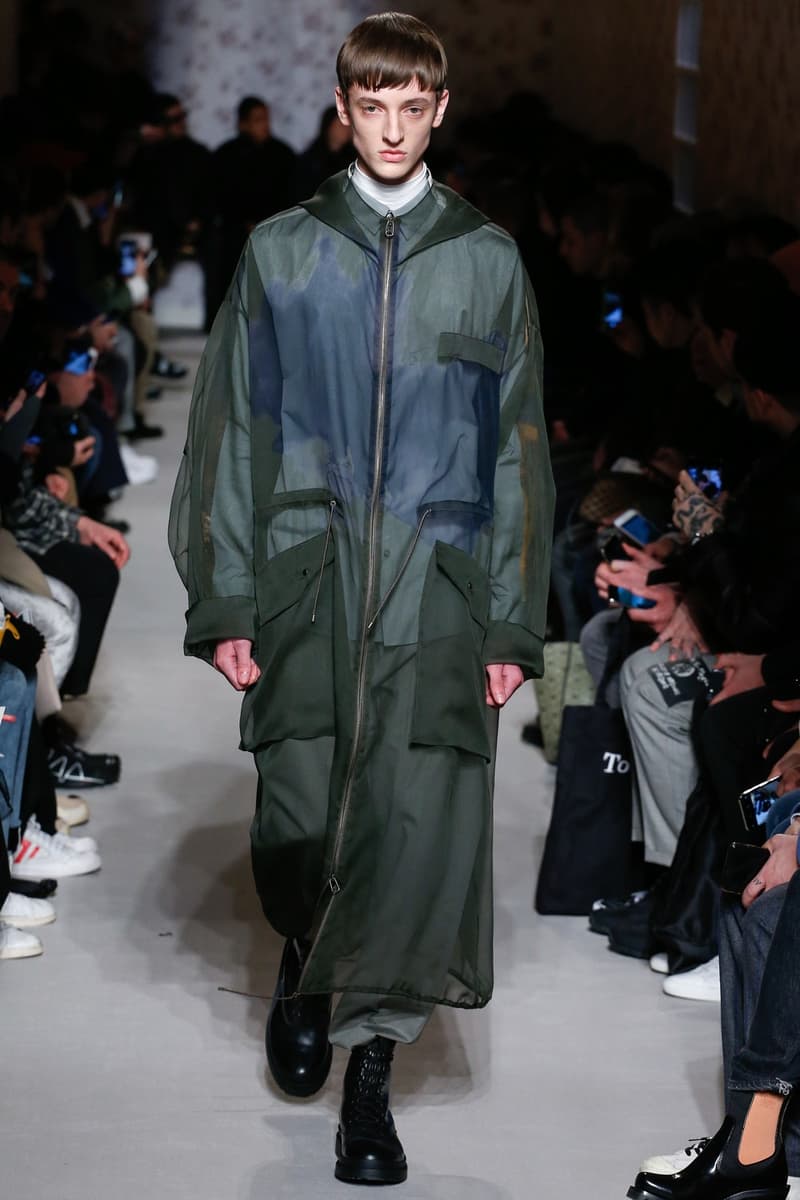 28 of 28
Le défilé Automne/Hiver 2018 d'OAMC lors de la Fashion Week parisienne a mêlé splendeur moderne et fabrication minutieuse. Pour cette saison, Luke Meier a appliqué sa signature minimaliste et sa sensibilité fonctionnelle à des couleurs neutres et nuancées ainsi qu'à une large palette de vêtements.
Le décor du défilé n'était pas sans rappeler le film Shining, avec des murs habillés de papier peint aux fleurs désuètes. La collection a débuté avec des vêtements d'extérieur en laine sculpturale beige et gris démontrant le talent de la marque dans le tailoring. Des touches de bleu, de rouge et de jaune et de subtils imprimés graphiques ont redonné vie à de grands classiques du vestiaire masculin. La superposition est aussi un des points essentiels de la collection qui utilise différentes matières comme le shearling, des nylons purs ou du vynile. Des rappels à l'armée ont été adoucis avec des boots militaires polies, des vestes d'ouvriers en nylon, des bombers en satin ou des manteaux de pluie transparents.
Naviguez à travers les photos de la collection Automne/Hiver 2018 d'OAMC et partagez votre opinion avec nous en commentant ci-dessous. Assurez-vous de suivre nos actualités de la Fashion Week Automne/Hiver 2018 pour tous les défilés, les backstages et les street styles.