Les Visuels Officiels Et La Date De Sortie De La Collaboration Entre UNDEFEATED Et Nike Air Max 97
Pour les 20 ans du modèle et les 15 ans de la boutique UNDFTD à Los Angeles.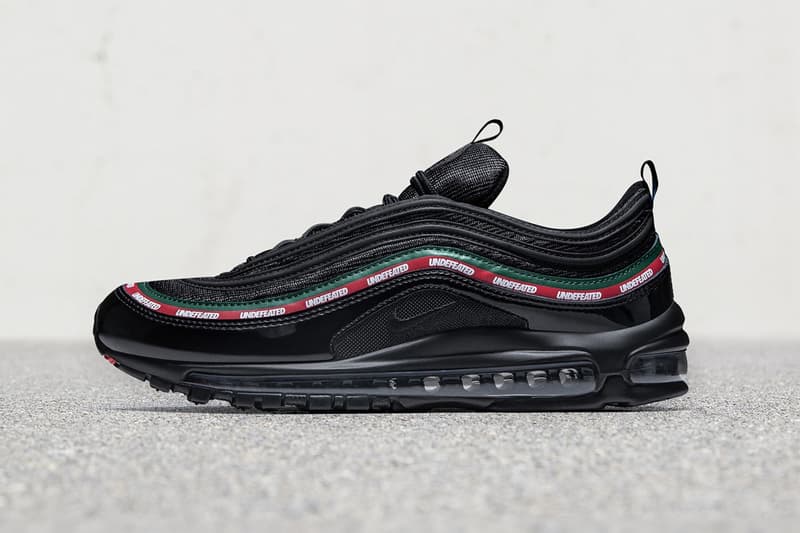 1 of 4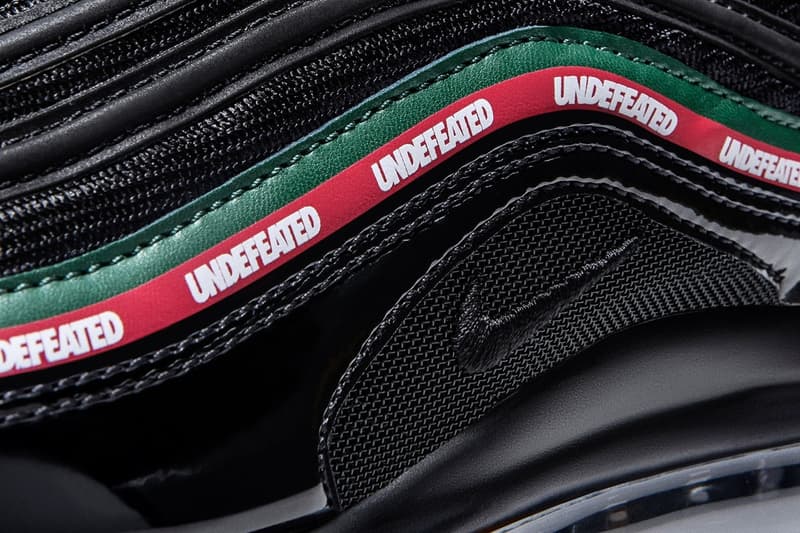 2 of 4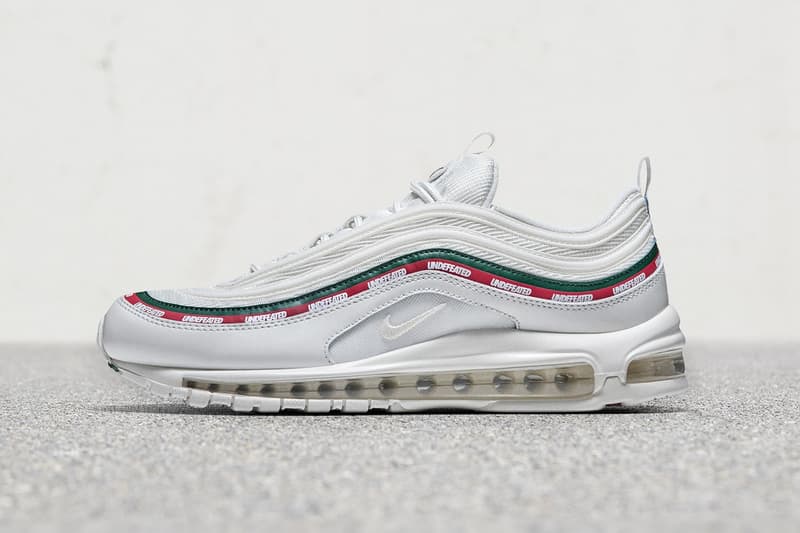 3 of 4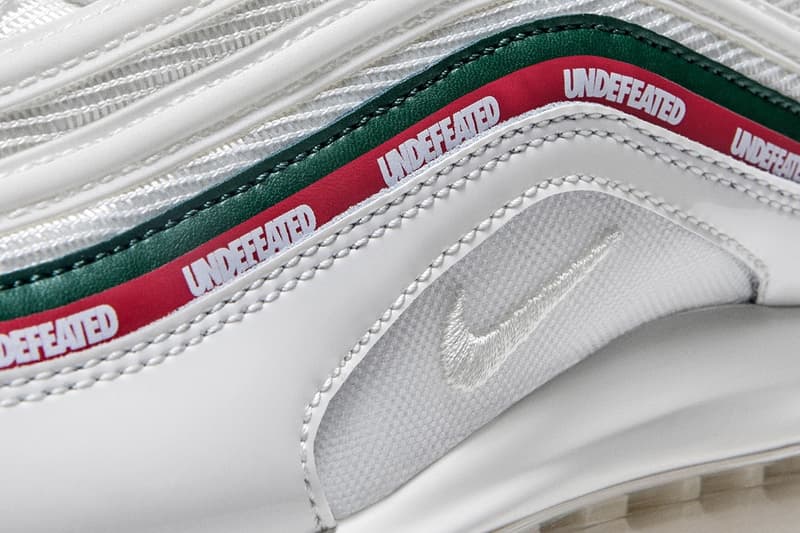 4 of 4
À la suite d'une sélection de différents visuels previews ou directement chaussés, Nike révèle ses propres images de sa collaboration à venir avec UNDEFEATED sur la Air Max 97. Prévue dans des déclinaisons blanches et noires, la paire reste scrupuleusement fidèle au design d'origine notamment par ses différentes lignes ondulées sur la partie supérieure. Deux d'entre elles prennent une couleur verte et rouge, sur cette dernière s'affiche d'ailleurs de manière répétée le nom de la marque UNDEFEATED. Juste en dessous, un cuir verni cerne la chaussure.
La collaboration sera disponible seulement chez UNDEFEATED, le coloris blanc sortira le 16 septembre tandis que le coloris noir sortira le 21 septembre. Il faudra débourser 180€ pour se procurer cette nouvelle paire.