Takashi Murakami Ouvre Son Exposition Habillé En A-COLD-WALL*
Tenue personnalisée.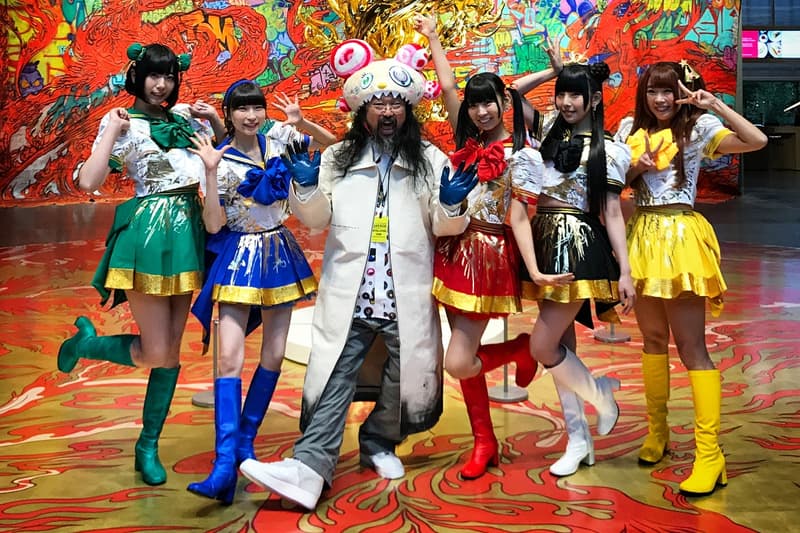 Takashi Murakami a officiellement lancé sa toute première rétrospective en Russie au Garage Museum of Contemporary Art à Moscou.
Intitulée "Under the Radiation Falls" l'exposition comprend des peintures, des estampes, des sculptures, des prints et des installations datant du milieu des années 1990 à côté d'oeuvres plus récentes. L'exposition se divise en cinq parties distinctes, chaque partie révèle le développement de la culture japonaise dans le travail de Murakami.
Le soir du vernissage l'artiste japonais a partagé une photo sur instagram, vêtu d'une tenue personnalisée par Samuel Ross of A-COLD-WALL*. Un outfit composé entre autre d'un pantalon technique oversize, d'un sac en canvas et d'une paire de Nike Air Force 1 Highs.
Si vous souhaitez en savoir plus sur l'exposition, allez sur le site de Garage MCA.