Kidult Vandalise La Vitrine Du Flagship Parisien De Philipp Plein
Et le créateur s'en réjouit.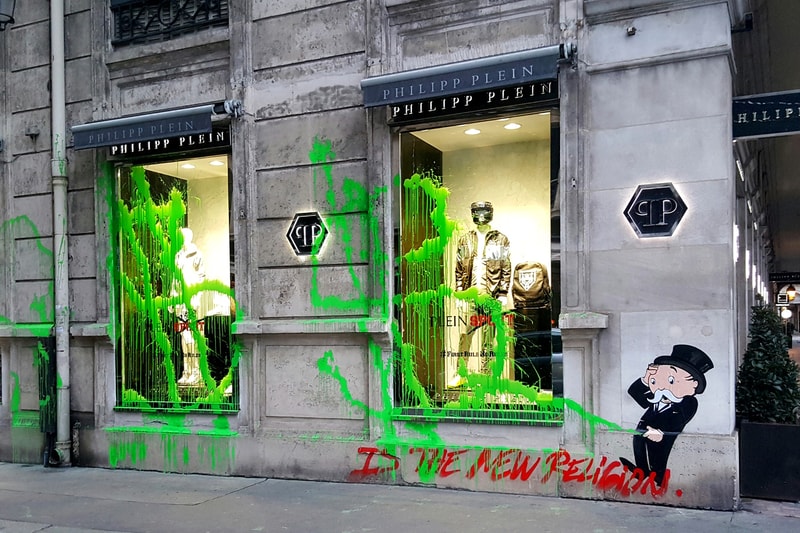 1 of 4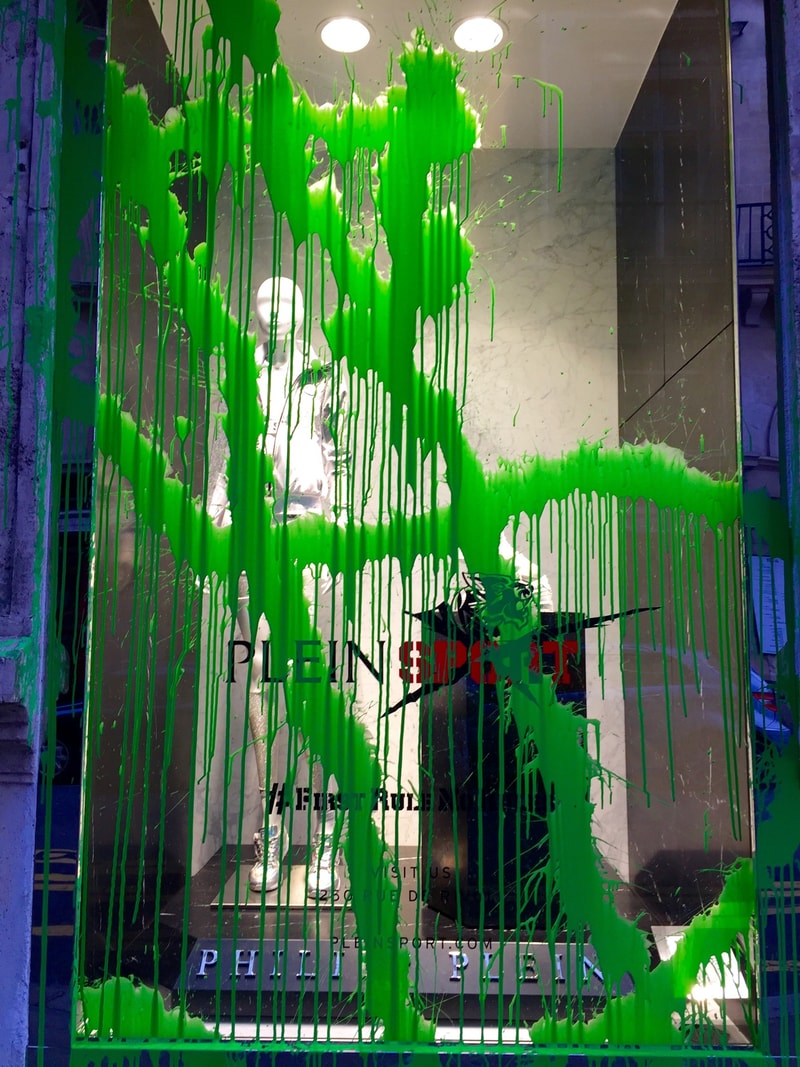 2 of 4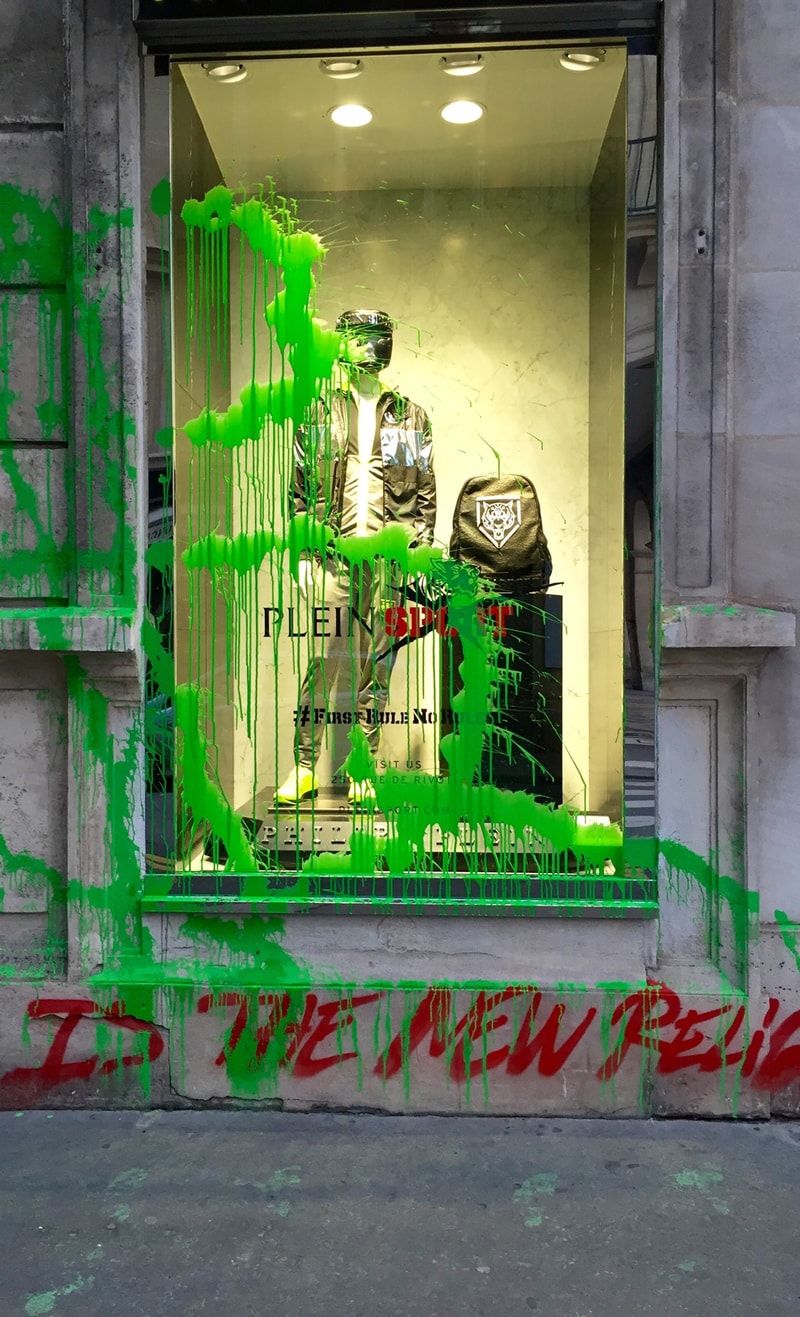 3 of 4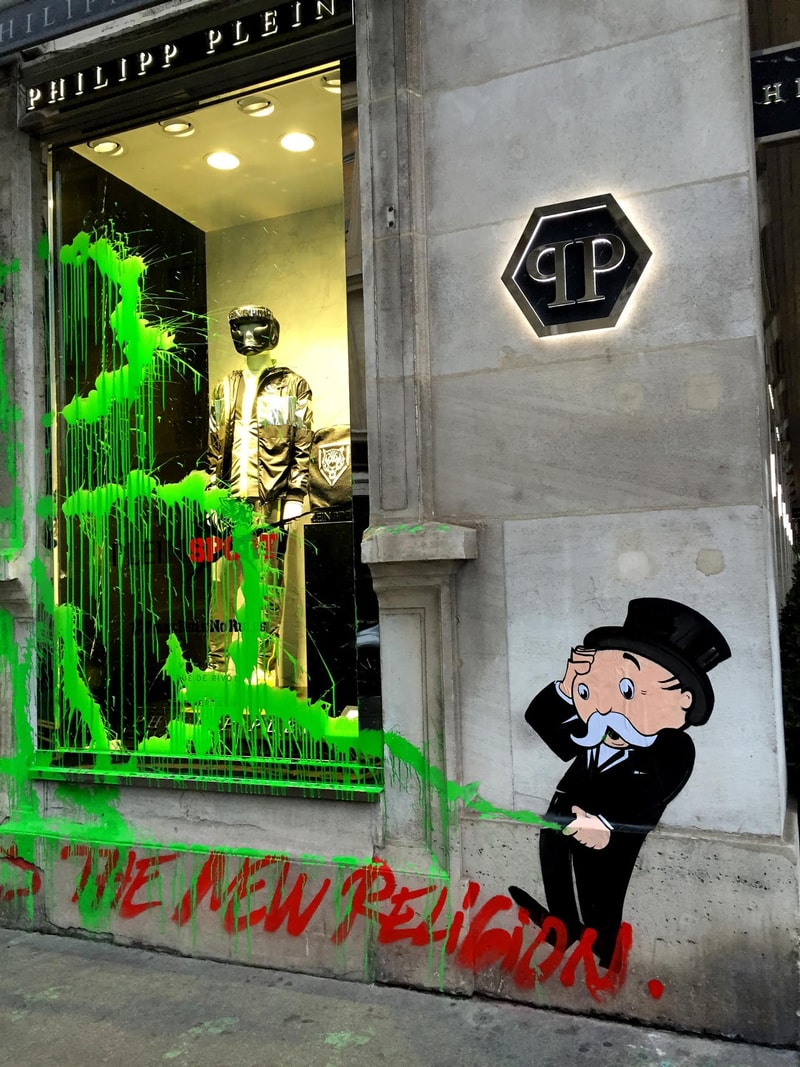 4 of 4
Kidult ajoute une enseigne de plus à son palmarès prestigieux avec la vitrine du flagship store de Philipp Plein de la rue de Rivoli. Le street-activiste répond ainsi à la dernière collaboration de la marque avec le graffeur Alec Monopoly en mutilant la boutique d'un cinglant "$ is the new religion". Collé sur la façade de la boutique, on retrouve le célèbre Mr. Monopoly urinant des symboles "$" peints en vert fluo à l'extincteur, en référence à Alec Monopoly qui utilise le "Rich Uncle Pennybags" comme signature.
Comme beaucoup de créateurs qui ont subi la fureur du graffeur avant lui, Philipp Plein a tenté de retourner la situation et de détourner le message véhiculé en partageant une photo du graffiti et en prenant soin de couper le banquier du Monopoly. Il a ensuite posté la photo sur Instagram pour remercier le "Paris Graffiti Gang" pour "la vitrine la plus cool".
Jetez un oeil à la vitrine dégradée ci-dessus et dites-nous ce que vous pensez de la réaction du créateur.