La Gucci Gara Est Maintenant Disponible En Précommande
Made In Italy.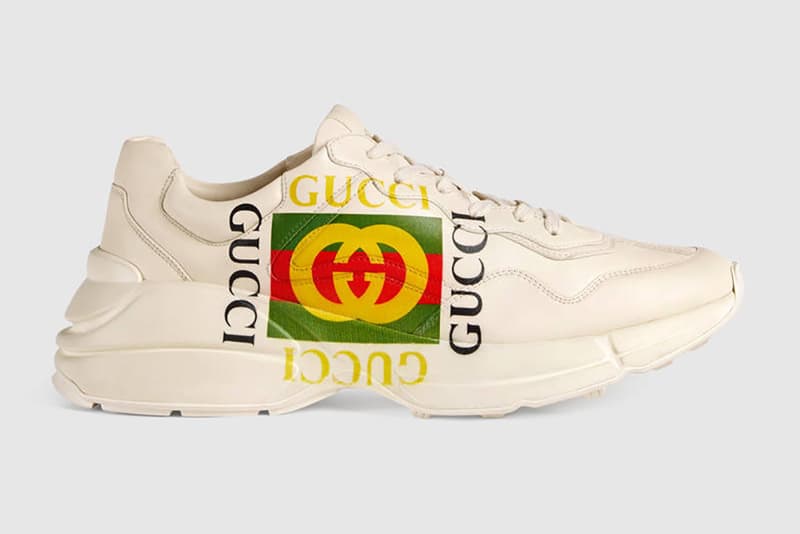 1 of 3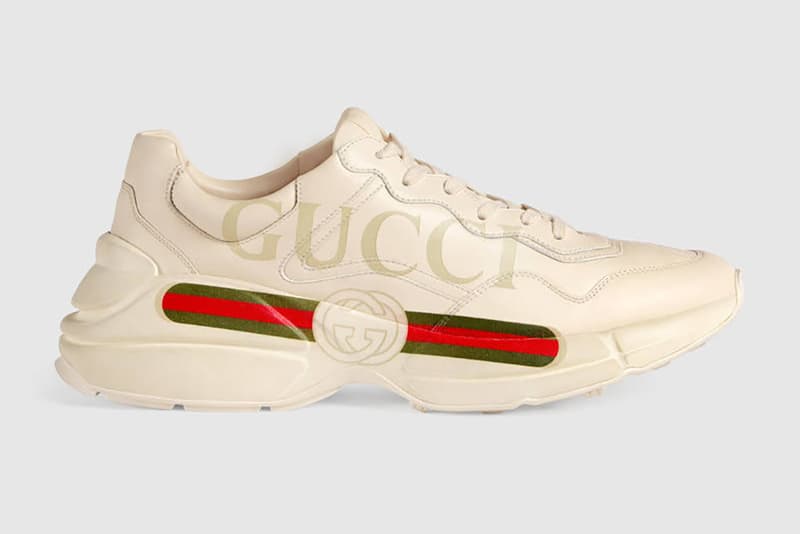 2 of 3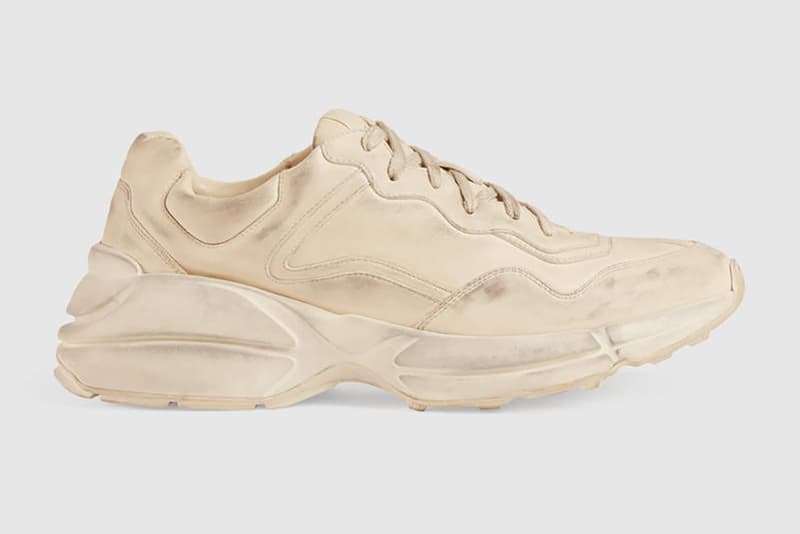 3 of 3
Le "branding" peut être utilisé de plusieurs manières, d'une façon discrète et suggérée ou d'une façon imposante et assumée. C'était récemment le cas avec la dernière déclinaison du modèle Nike Air Max Plus qui laissait l'emblème TN s'afficher ostensiblement sur le côté. Une proposition que la griffe italienne Gucci avait impulsé à la mi-septembre en dévoilant les images d'un modèles Appolo.
Aujourd'hui l'appellation a été bouleversée, chez Barneys la paire devient la Gara, chez Gucci la paire devient la Rhython. Quoi qu'il en soit, elle se décline en trois versions toutes articulées autour d'une toile en cuir ivoire et d'une semelle en gomme massive. La première est neutre, elle joue sur un effet patiné. Les autres affichent deux variations du logo de la griffe italienne qui s'emparent de la paire sur toute la hauteur.
Les trois paires fabriquées en Italie sont valables en précommande dès maintenant sur le site internet de Gucci pour un montant de 650€ pour le modèle vierge et 750€ pour ceux marqués du logo. La livraison du côté de Gucci serait prévue entre le 15 novembre et le 31 décembre.