Une Possible Collaboration Entre adidas, Pharrell Williams et CHANEL
Info ou intox ?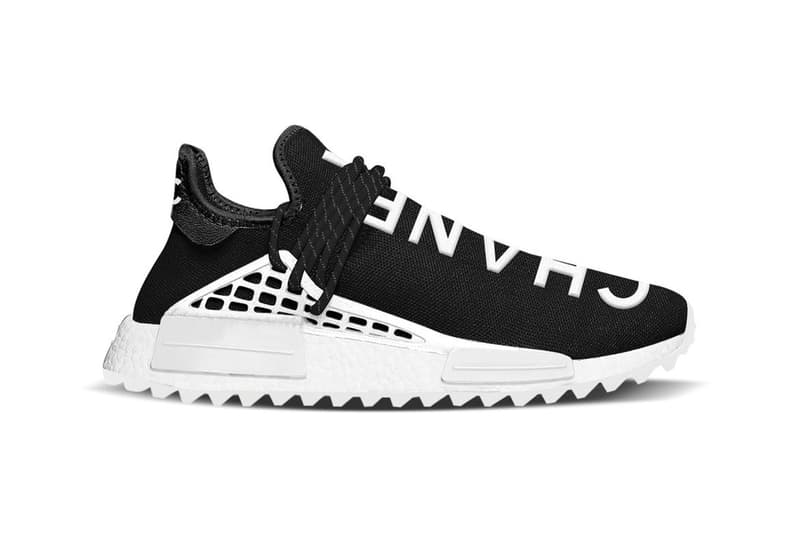 1 of 2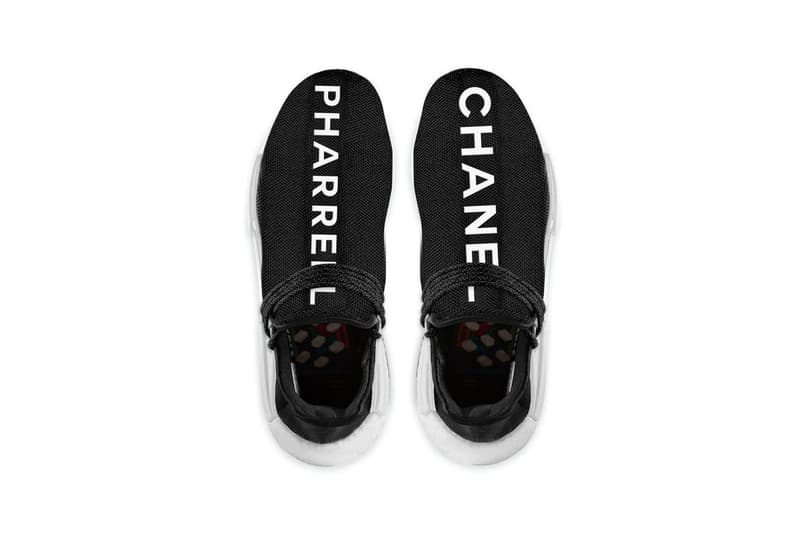 2 of 2
Ces derniers mois, Pharrell Williams s'amuse à sortir plusieurs paires de chaussures avec adidas : le modèle NMD marqué de son groupe N.E.R.D ou encore le modèle Tennis Hu pour un pack "New York Tennis". Pour sa prochaine collaboration chaussée, il se pourrait que Skateboard P travaille avec la maison de luxe française CHANEL. Certains visuels ont même fuité sur la Toile.  À dominante noire, la paire récupère les traits de la Hu NMD Trail posés sur l'assise rebondie de la semelle BOOST. Le message cette fois s'affichera en lettre blanche : « CHANEL » sur le pied droit, "PHARRELL" sur le pied gauche.
Le compte Twitter, YEEZY MAFIA appuie l'information en avançant que la paire ne serait pas limitée aux proches et devrait "avoir un prix de vente élevé". Les informateurs annoncent même une sortie imminente. Info ou intox ?