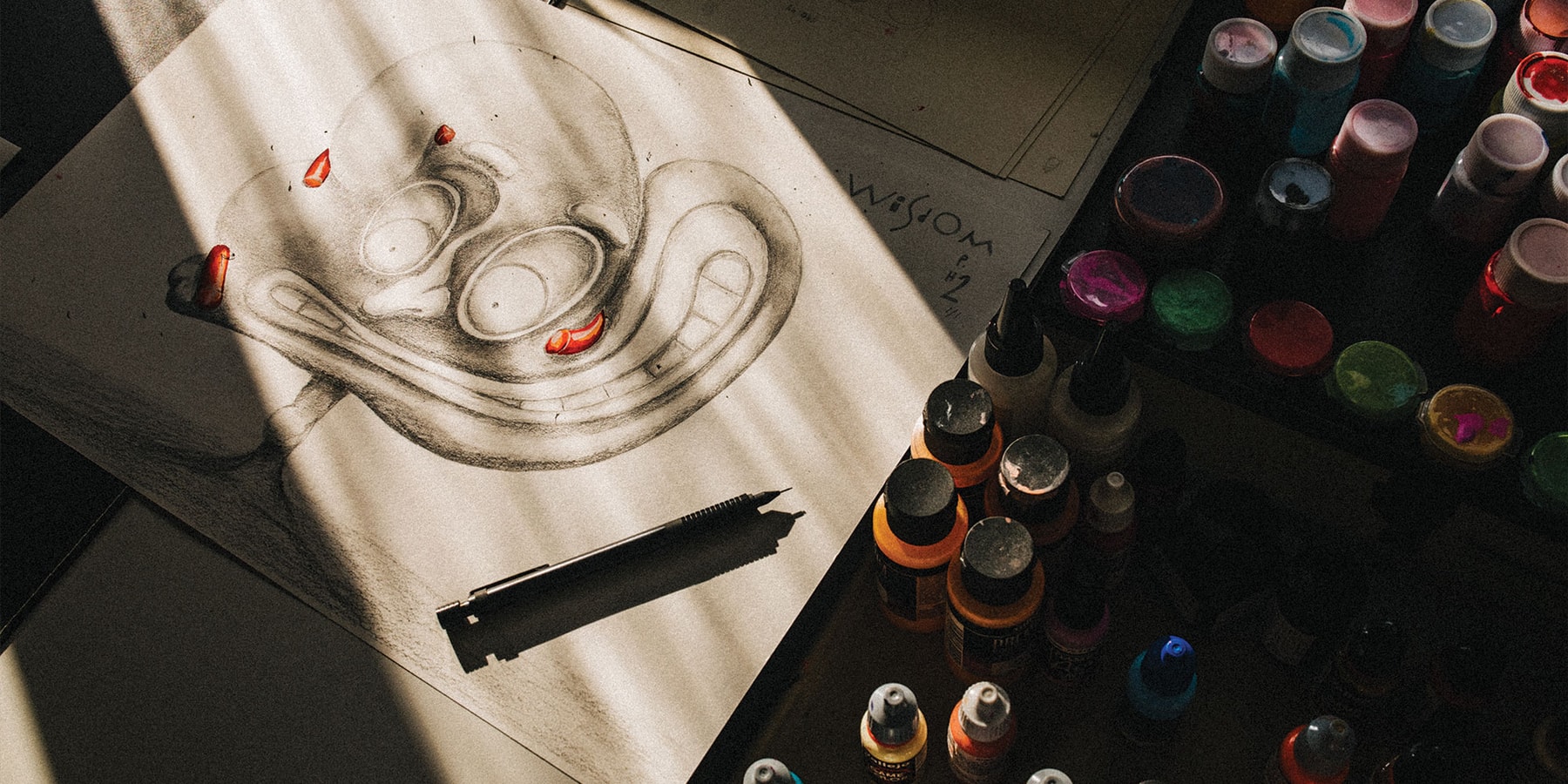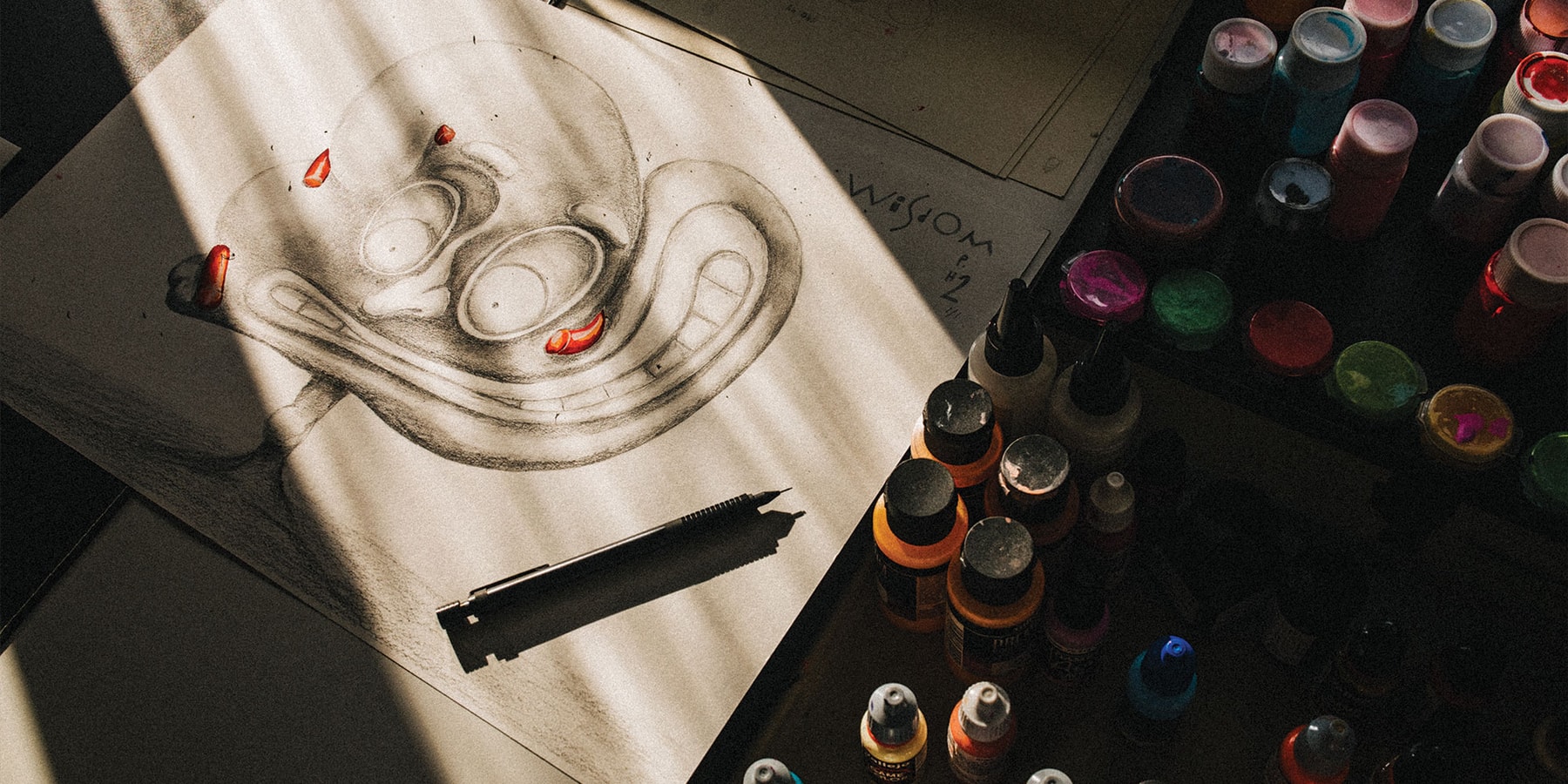 Hypeart Visits: Taras Yoom Zheltyshev
Storytelling through digital animation, home furnishings, paintings and more.
Taras "Yoom" Zheltyshev, a multidisciplinary artist who first encountered art at 23, shares his journey from being exposed to art at a young age to eventually discovering his own artistry after experiencing loneliness and stress post-university.
Initially exploring art through 3D modeling, Yoom's curiosity led him to experiment with various mediums like plaster, wood, glass, metal and acrylic paints. He shares his insights on storytelling through objects, the importance of color in expressing characters and the origins of his parallel universe,
Yoomoota
. Additionally, Yoom shares about his relocation to Bangkok, Thailand from Russia, details on his most recent exhibition in the region, and his future goals for Yoomoota — which include new artworks, animations, collaborations and a global expansion.
1 of 5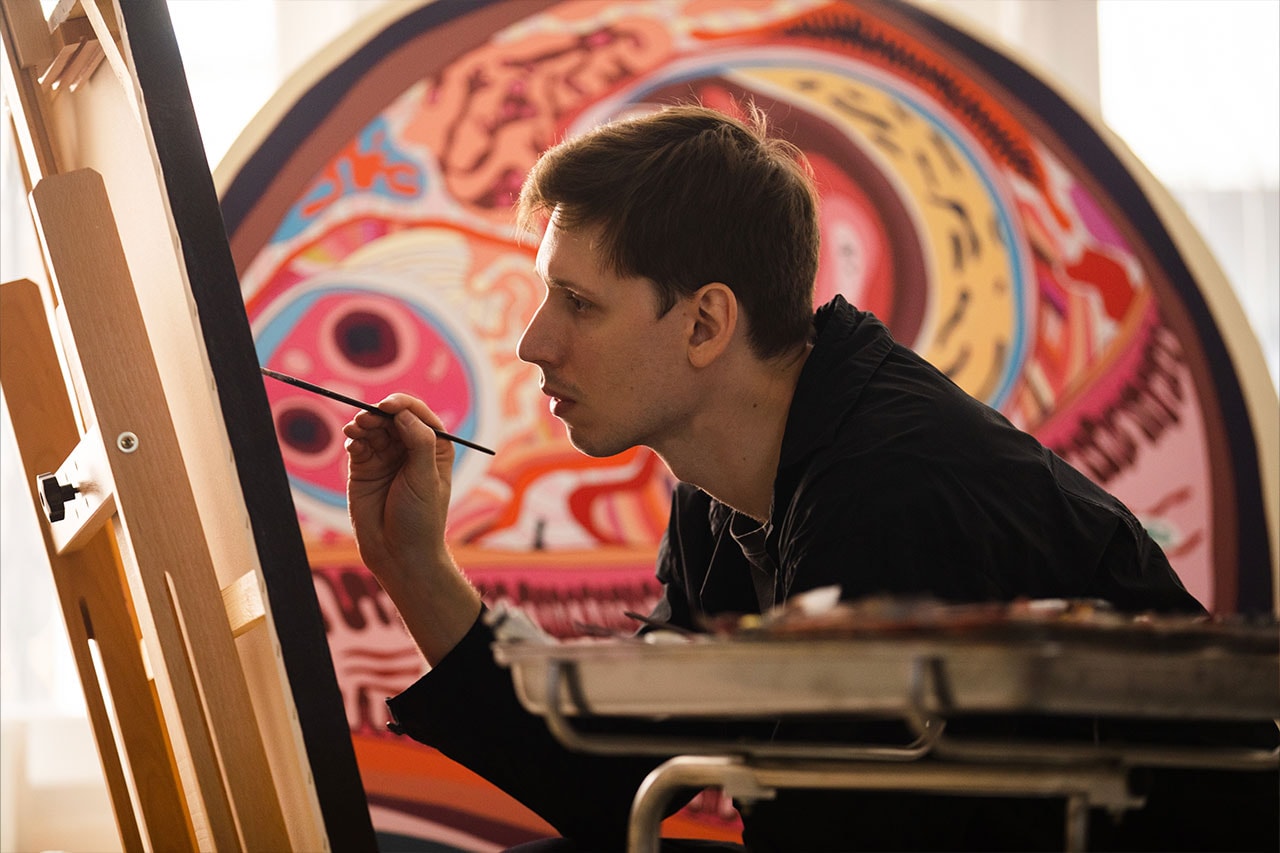 2 of 5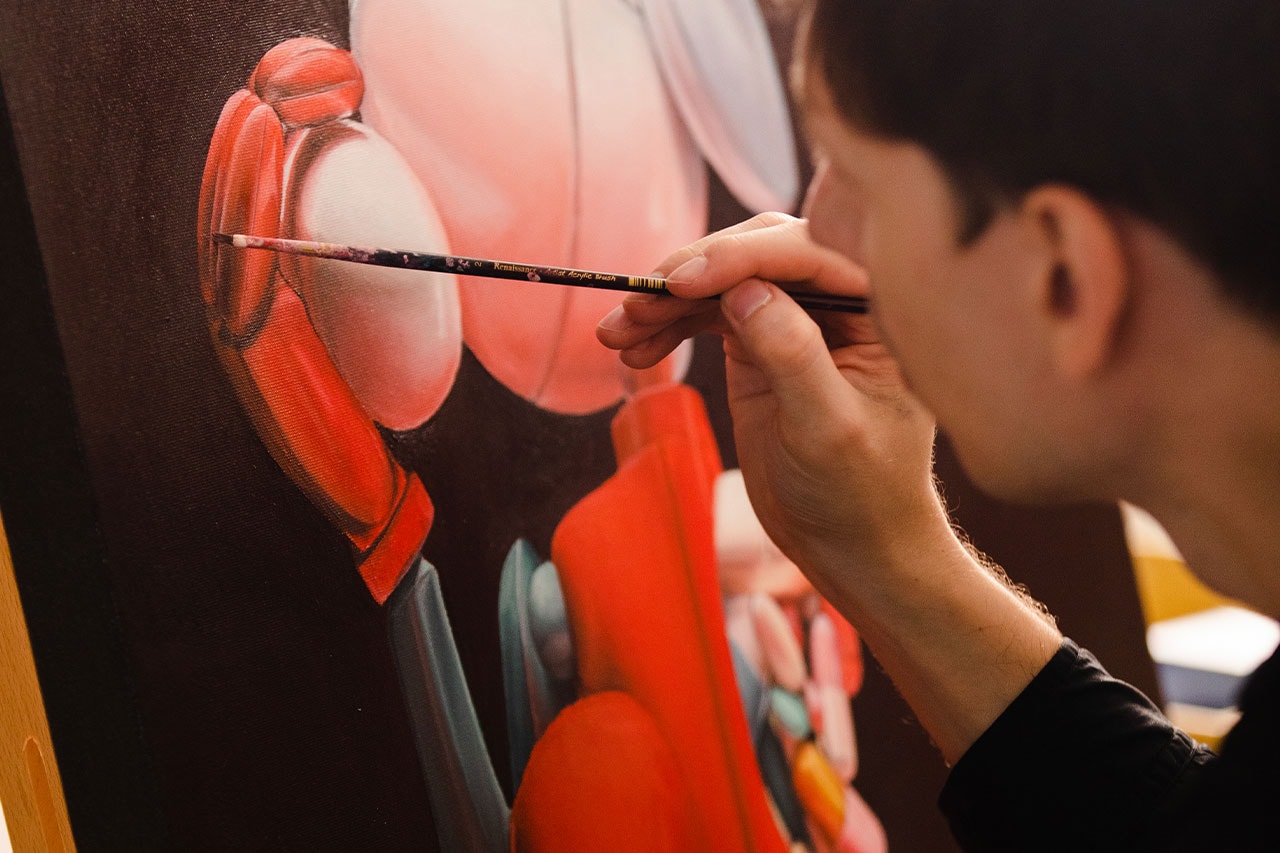 3 of 5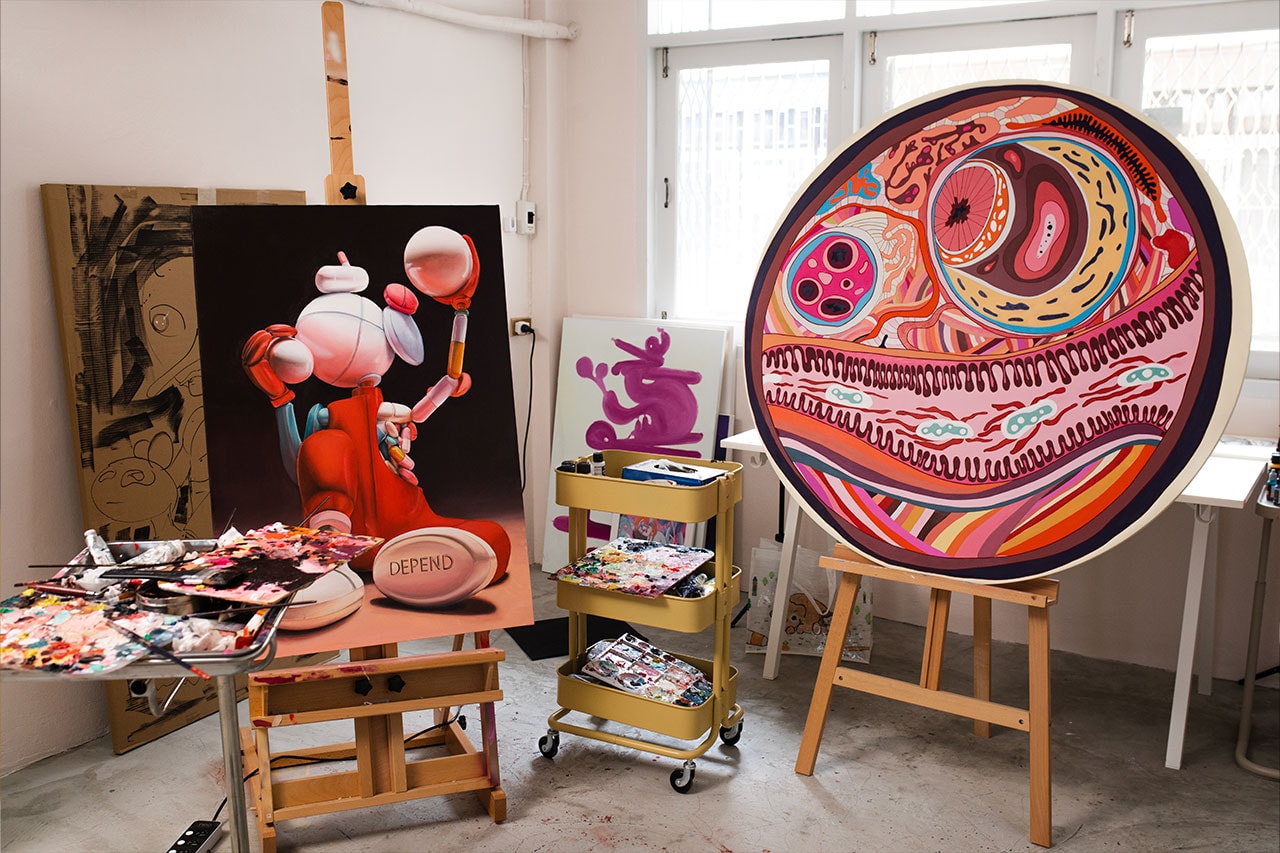 4 of 5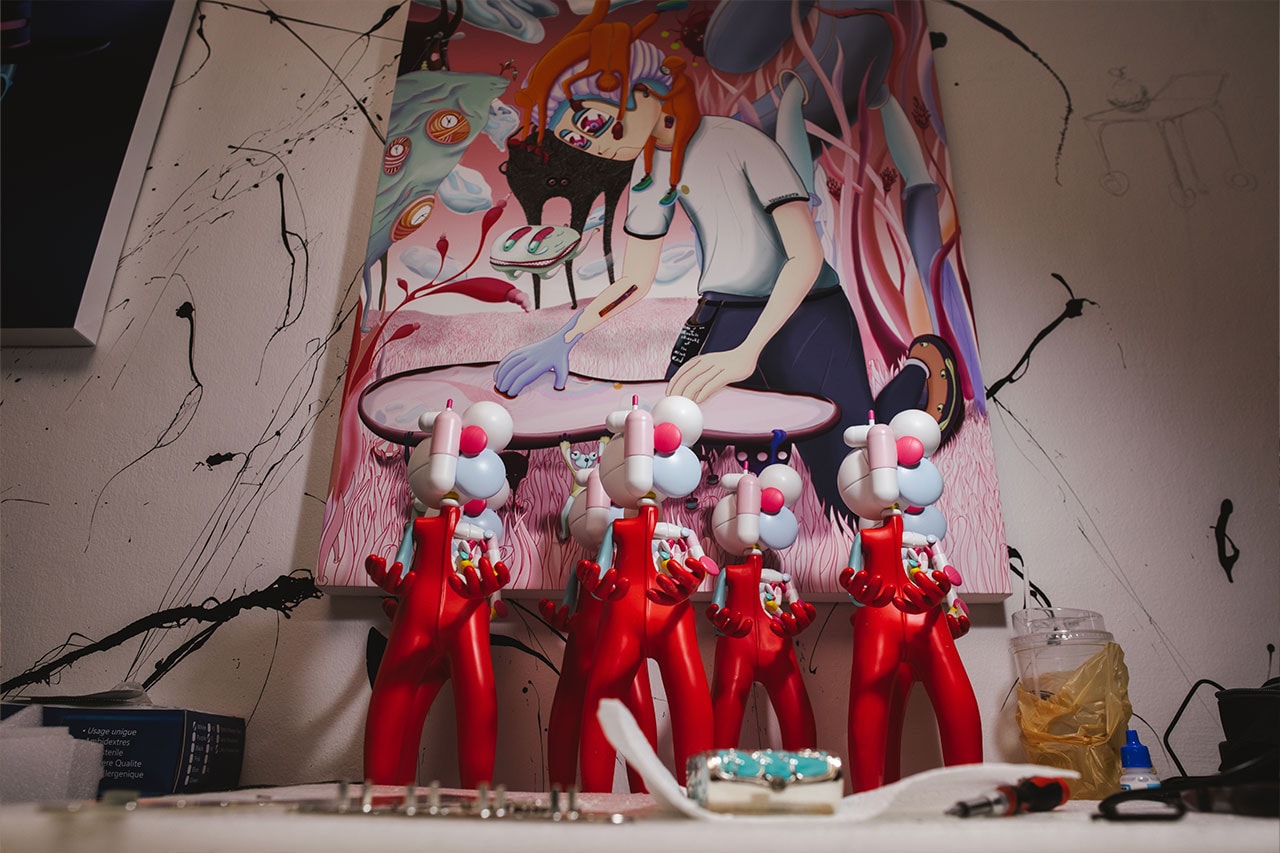 5 of 5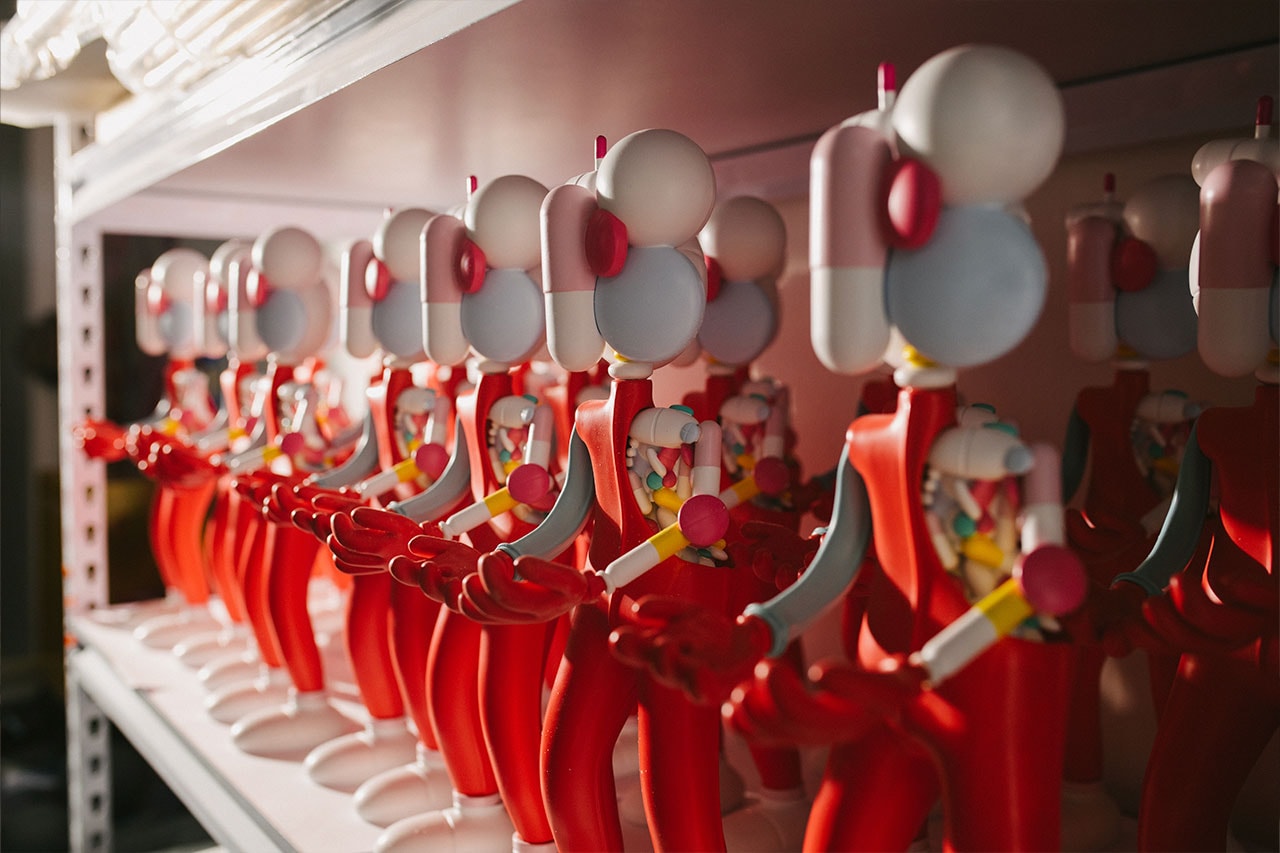 Becoming Taras "Yoom"
Taking us back to his roots Zheltyshev shared with us how he became Taras "Yoom" stating "My encounter with art happened at the age of 23, because up until that time, I lived in a small town where art was only accessible in a general sense — for example, architecture that you could see or music that you could hear."
"Art is something natural that inevitably comes to a person, and a person to it."
Yoom added "Through art, people have always tried to explain and describe the world they live in. It can be said that art is absorbed with a mother's milk when a person is still forming physically."
Sharing his own experience of early exposure, Yoom noted that he would observe the work of his mother, an architect, from childhood and that there were always sketches and pencil drawings around at home.
It wouldn't be until much later that Yoom discovered his own artistry, however, explaining "When I finished university, I thought my life would be connected to scientific activities. Science is a solitary path, a more personalized and localized form of society where it's difficult to find like-minded individuals. At that time, I felt that particular type of loneliness and experienced significant stress. What helped me get out of this state was art as a specific form of communication with people. I believe it's an international language through which you can connect with everyone."
1 of 6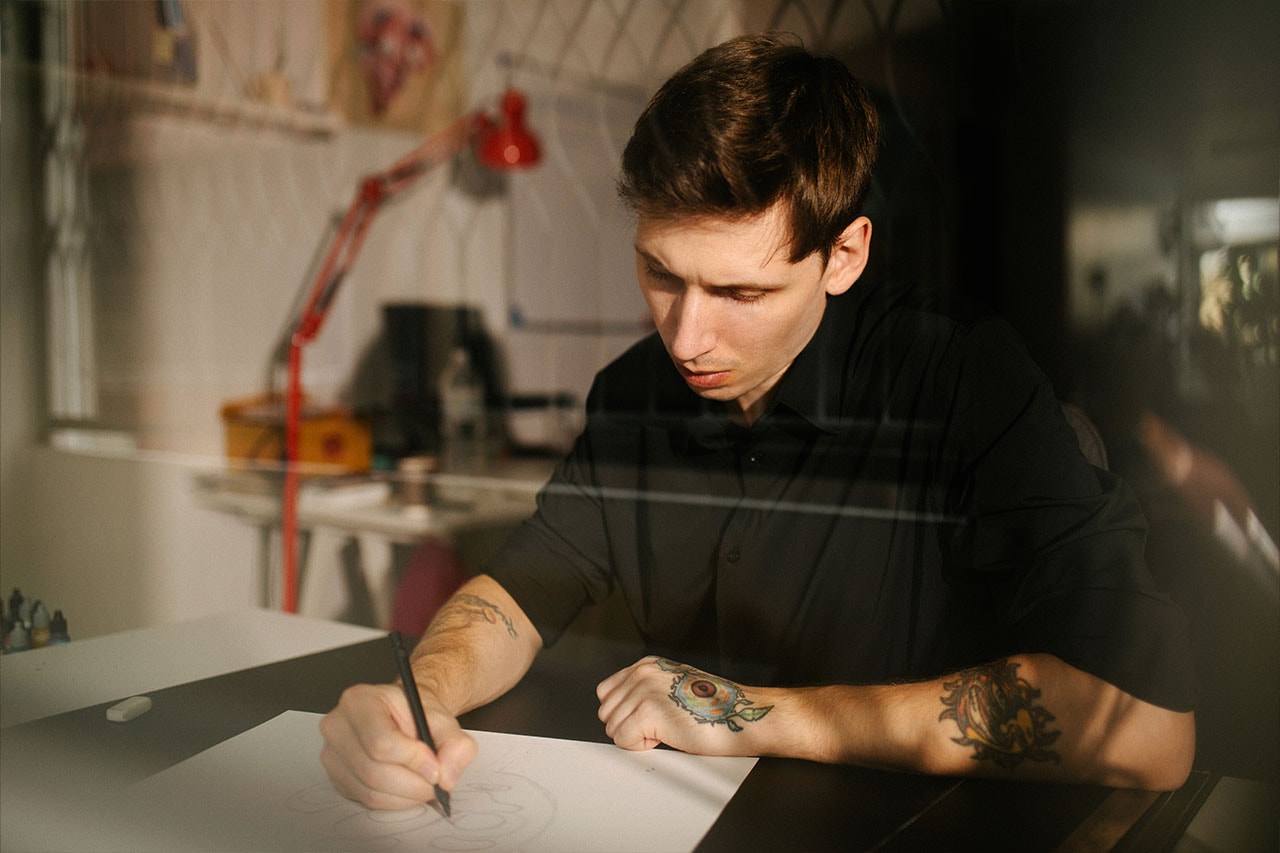 2 of 6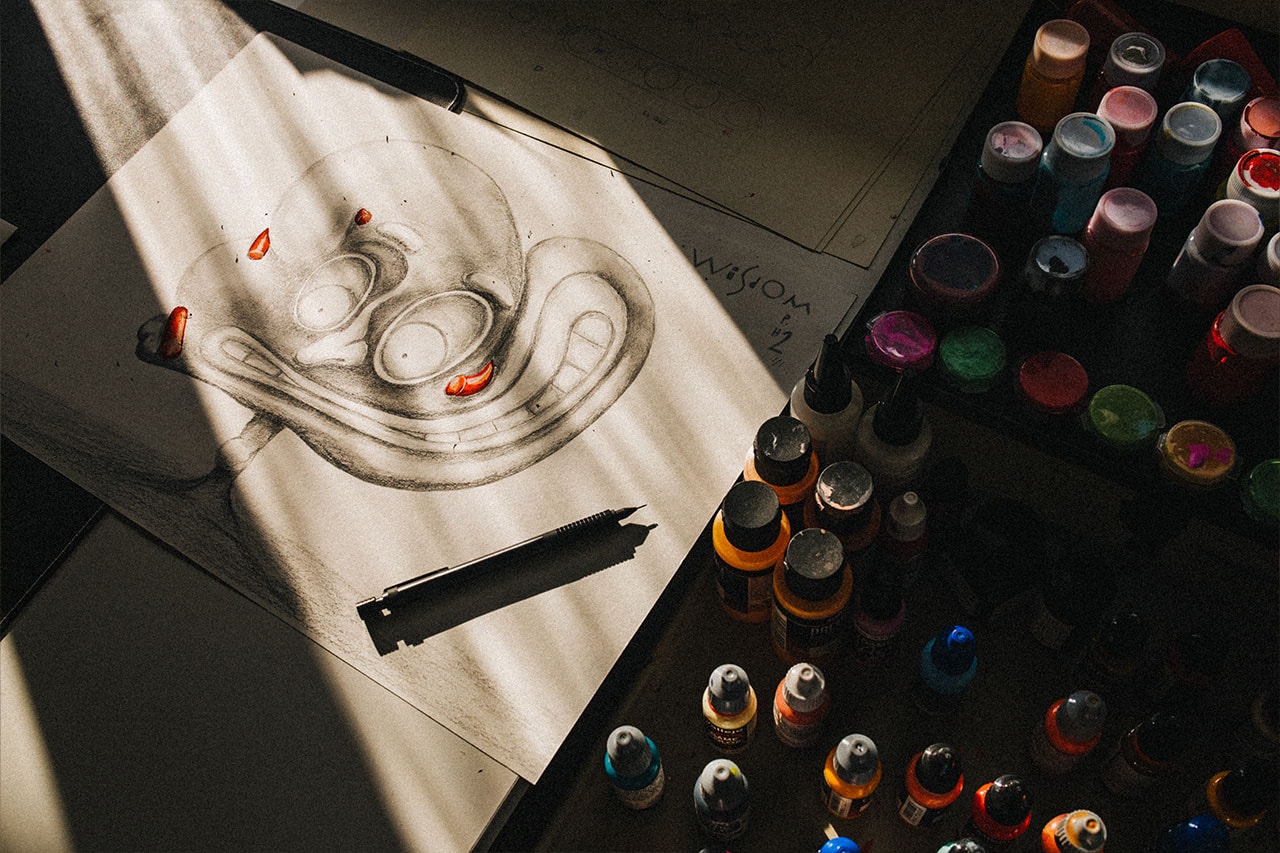 3 of 6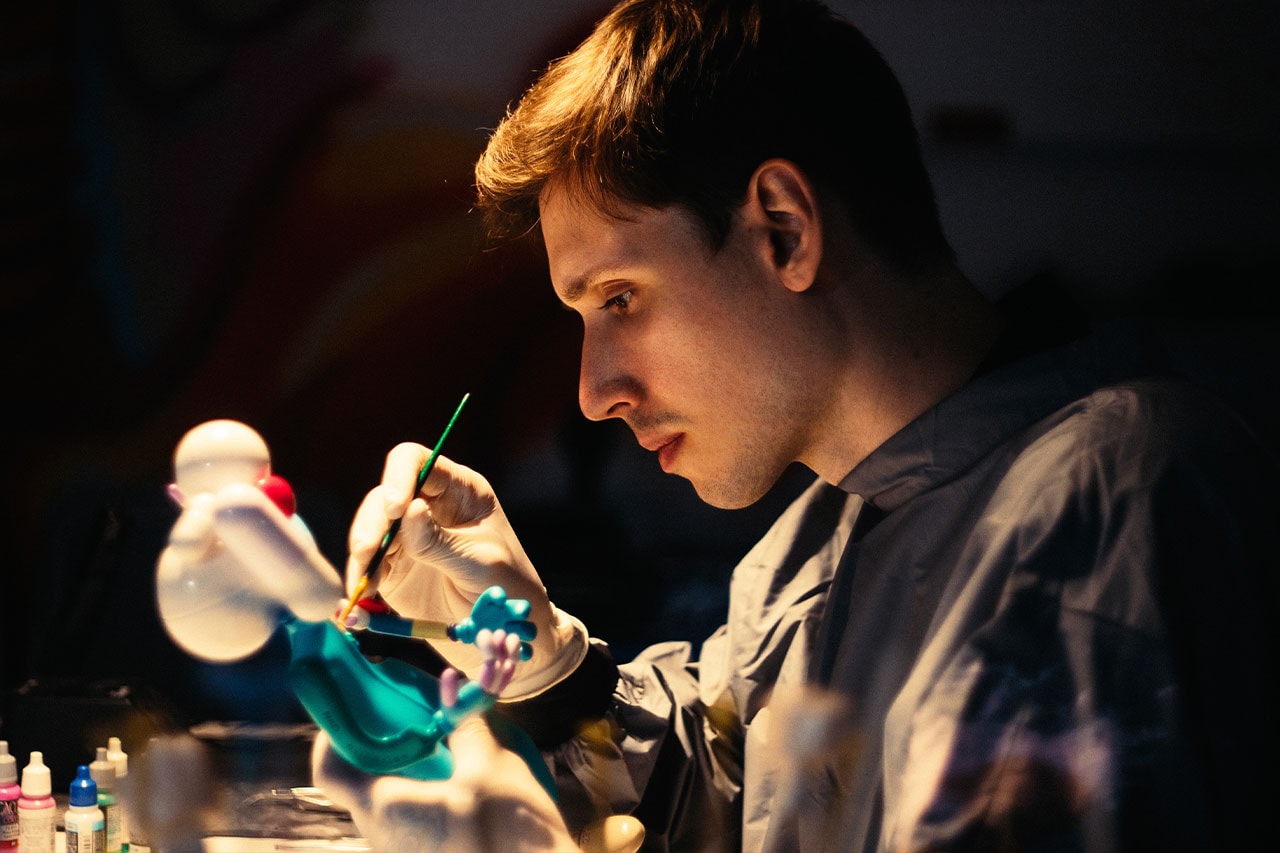 4 of 6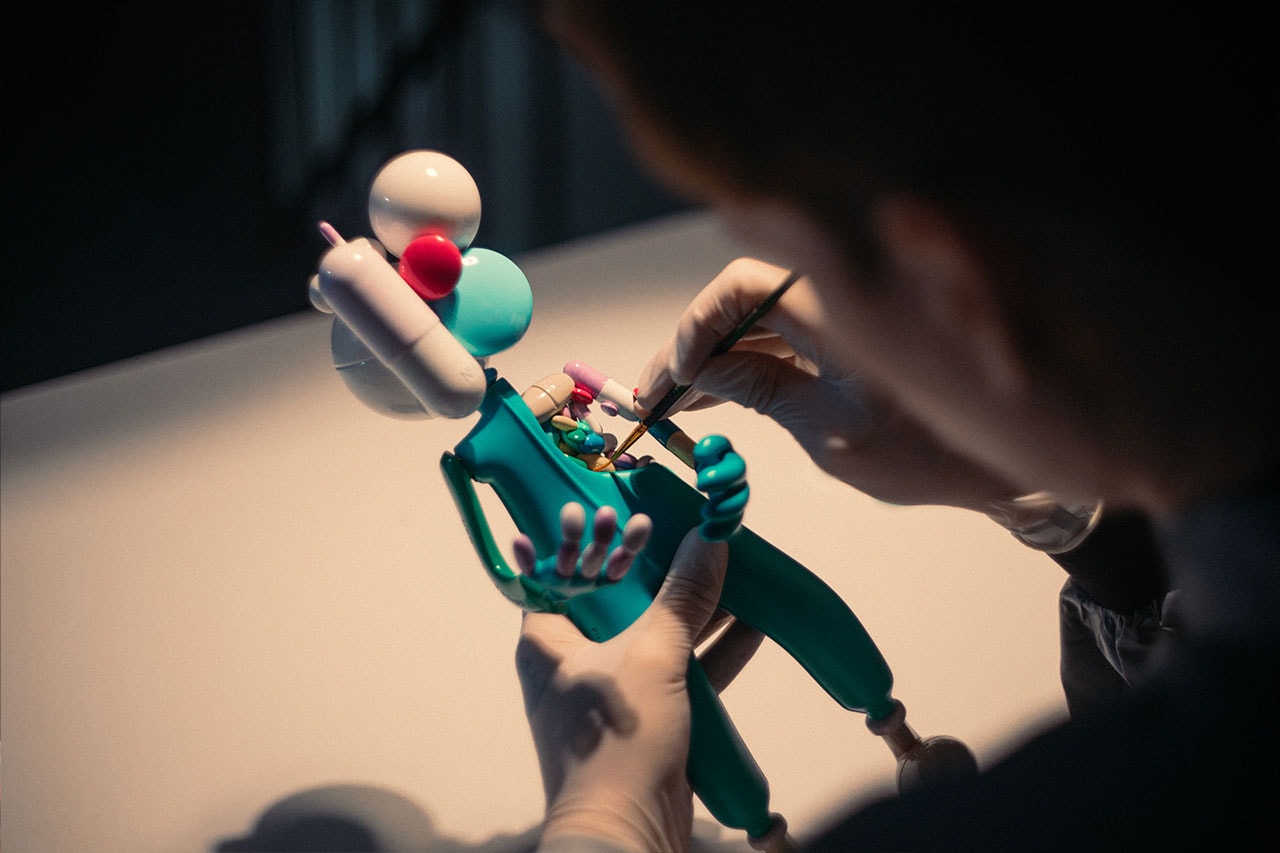 5 of 6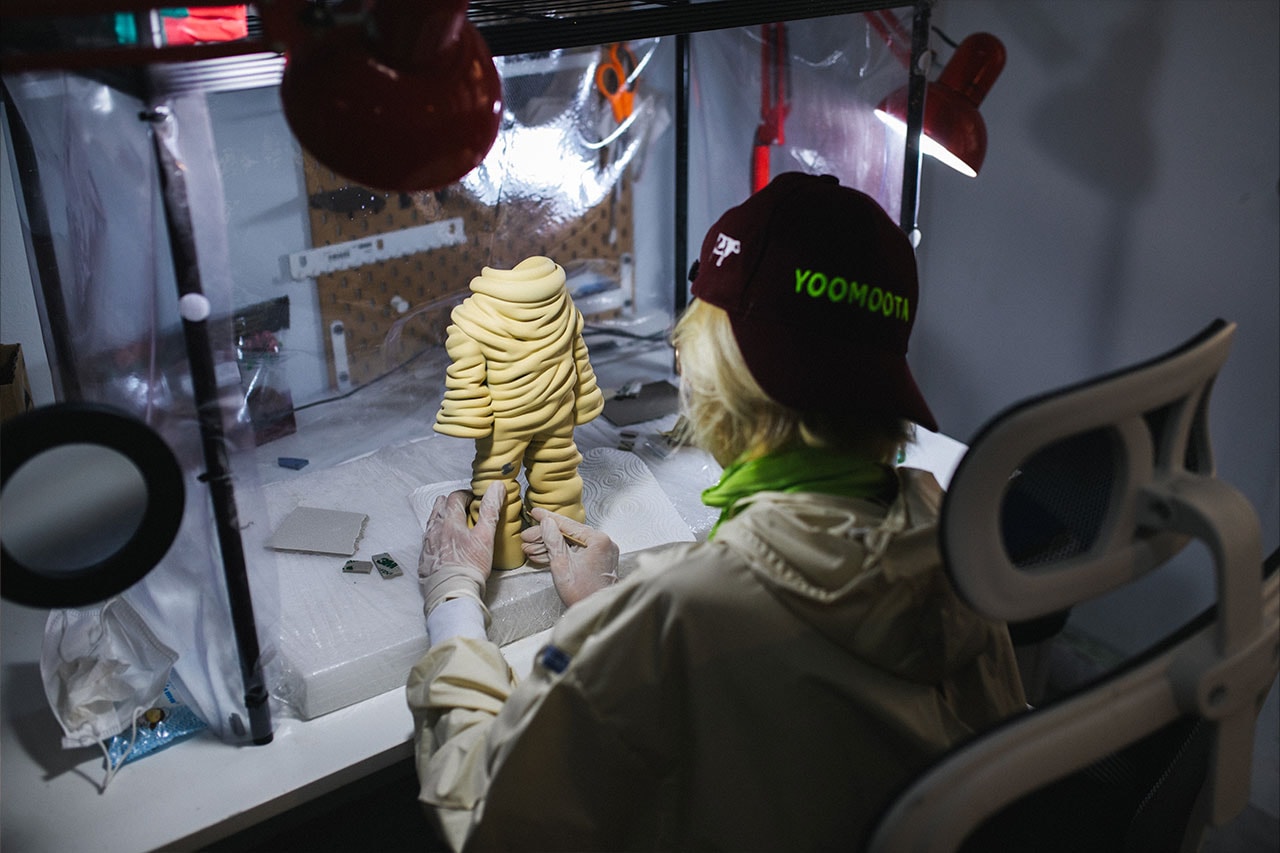 6 of 6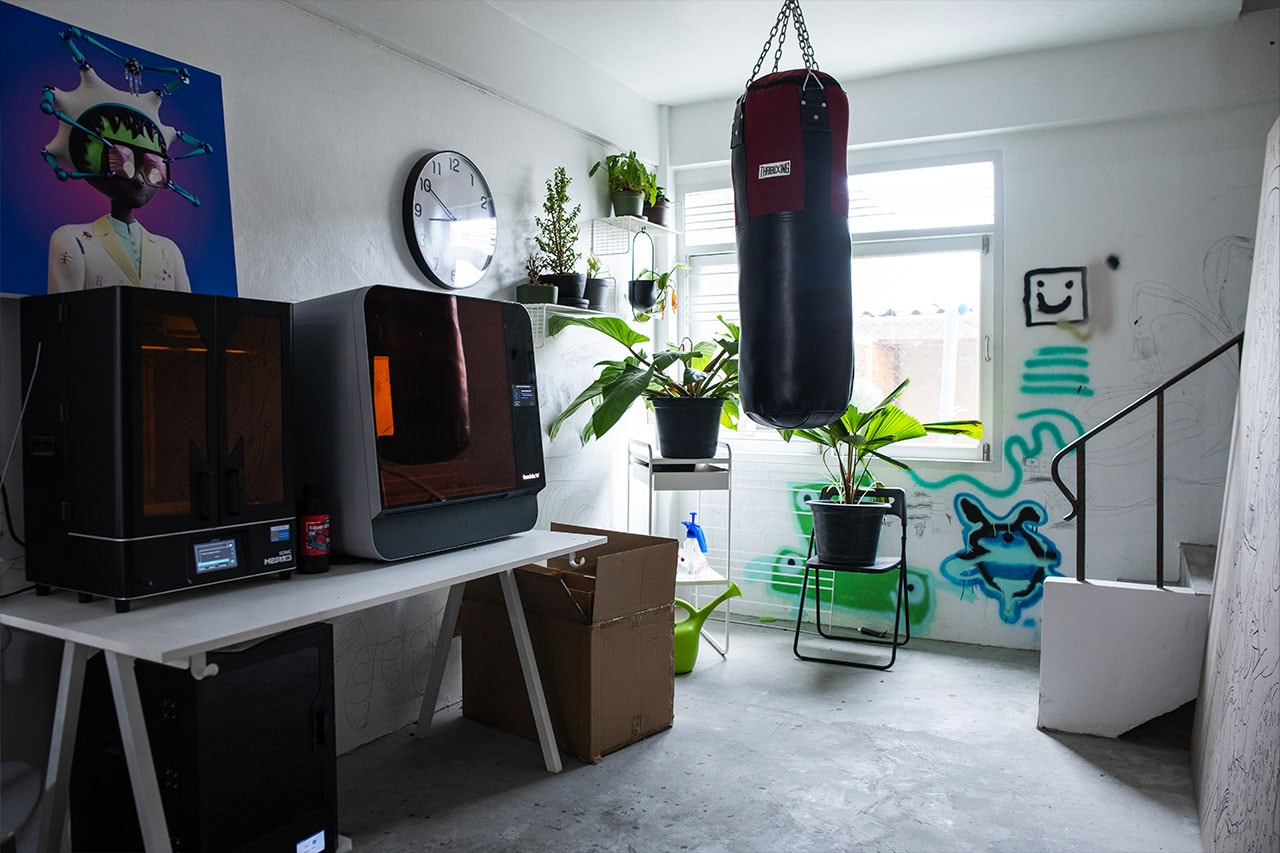 "After medical school, I began to delve into interior design, starting with lighting fixtures. At that moment, my previous experience working with 3D modeling software and learning about woodworking techniques in furniture workshops proved beneficial. In these workshops, I rented space for my work and gained experience from my 'neighbors.' Later, I was allocated a separate workshop at the university, where I had my own equipment," consisting of CNC machines, 3D printers and laser cutters Yoom explained.
He added "It was here that I independently started exploring more and more different materials and methods of processing them. This continued until I was 28 years old. After reaching that age, I decided to move away from rigid structural designs and technically challenging projects. This led me to the idea that I should not only consider the practical aspect of objects but also their aesthetics."
Yoom shared that this was a moment in his creative process where he began to incorporate his knowledge of the human body and nature, which he acquired during his studies of the visual design of objects.
"At the age of 28, I created my first chair — the Lymphochair that won in the Interior Products category of International Design Awards (IDA). It was my first artistic work filled with not only practical but also aesthetic meaning. Lymphochair was also showcased at the international collectible design fair, Collectible Fair 2019, in Brussels. At that time, I received many positive reviews and realized that my art truly resonated with the audience. These images were subconsciously familiar to everyone."
1 of 3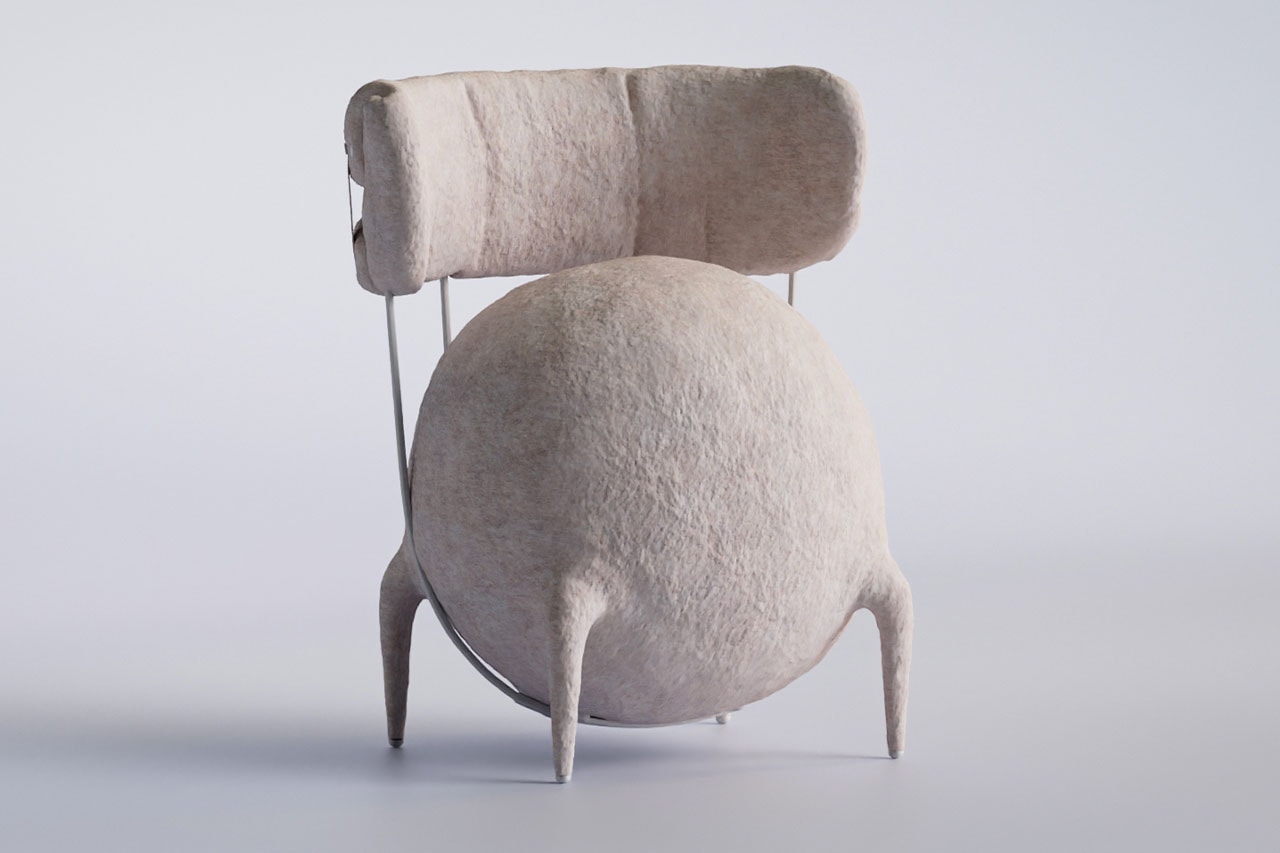 2 of 3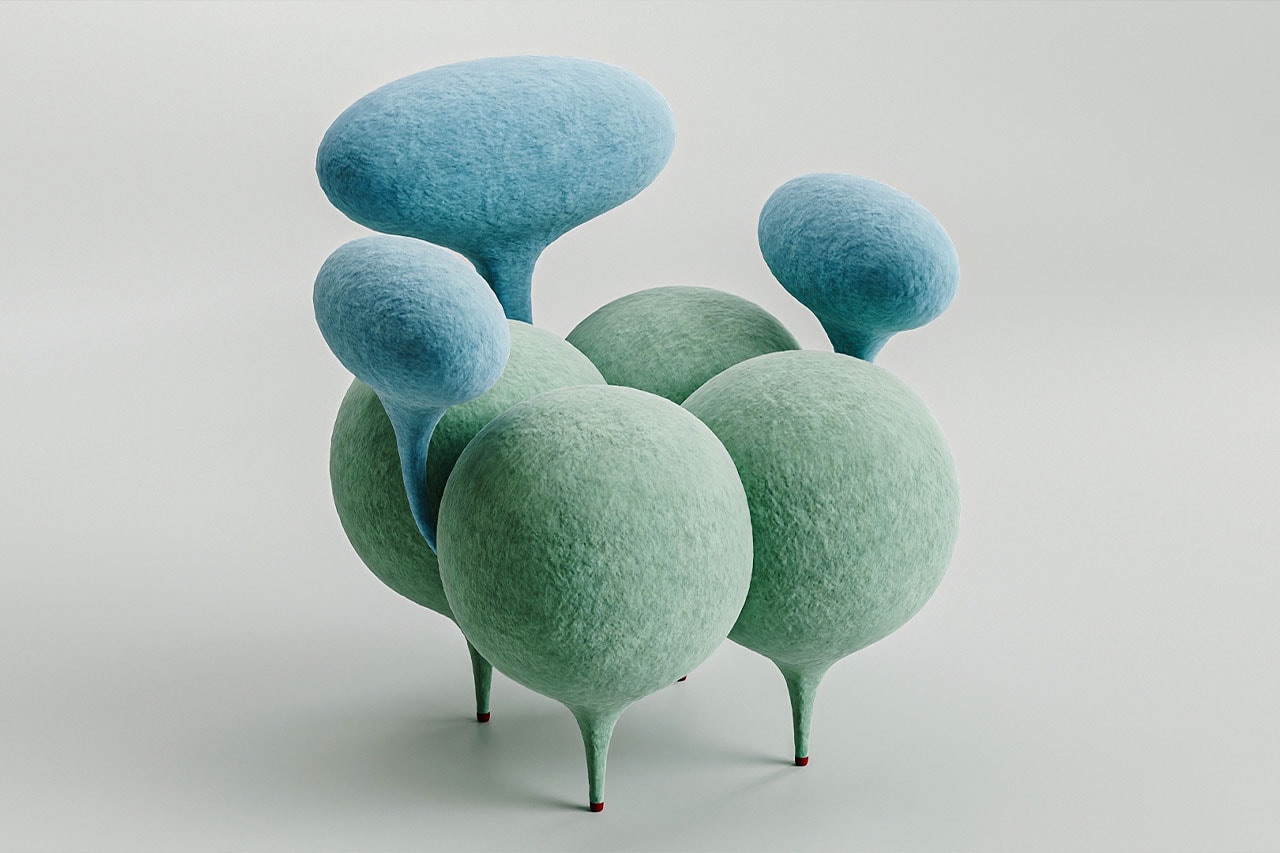 As for how he knew art in general was his calling, Yoom shared "I believe my body always signaled to me when I was doing something in the wrong direction. I experienced physical discomfort, I started getting sick. Gradually, I realized that when I work with art, I don't get sick. I don't burn out inside, I don't consume myself alive."
Exploration of Mediums
While Yoom is now known as a multidisciplinary artist, we inquired into his method of picking up different forms and whether or not it was intentional or coincidental.
"My first step into art was through 3D modeling, and after that, I began working with drawings, solid objects, and furniture," he shared, adding "Initially, I thought I would use 3D modeling to create animation, something I had loved since childhood. But at some point, I started working with other materials — plaster, wood, glass, and metal."
"Even during medical school, I had a habit of sketching everything that required memorization, and I have kept it to this day. After university, I apprenticed with a jeweler because in my town, working with silver and bronze casting was highly developed. I worked for knowledge, which was rare. But I worked with masters, true craftsmen. During this time, I understood that any form of art and creativity requires sharing. This is one of the laws of biophysics: sharing knowledge is the key to its development, an integral part of movement. Exchange is essential."
Yoom explained that his approach to these different mediums was not strategic but instead forged from curiosity and the desire to solve problems. "For instance, when I was creating the Lymphochair, I faced a challenge: how to create a surface that mimics the appearance of an immune blood cell? I studied materials and eventually came across felt, which is highly malleable for creating various textures. That's when I realized that I really enjoy exploring different materials." he shared.
Some of Yoom's favorite materials to work with include plaster, clay and plasticine but more recently, he's been drawn to the exploration of oil and acrylic paints.
1 of 7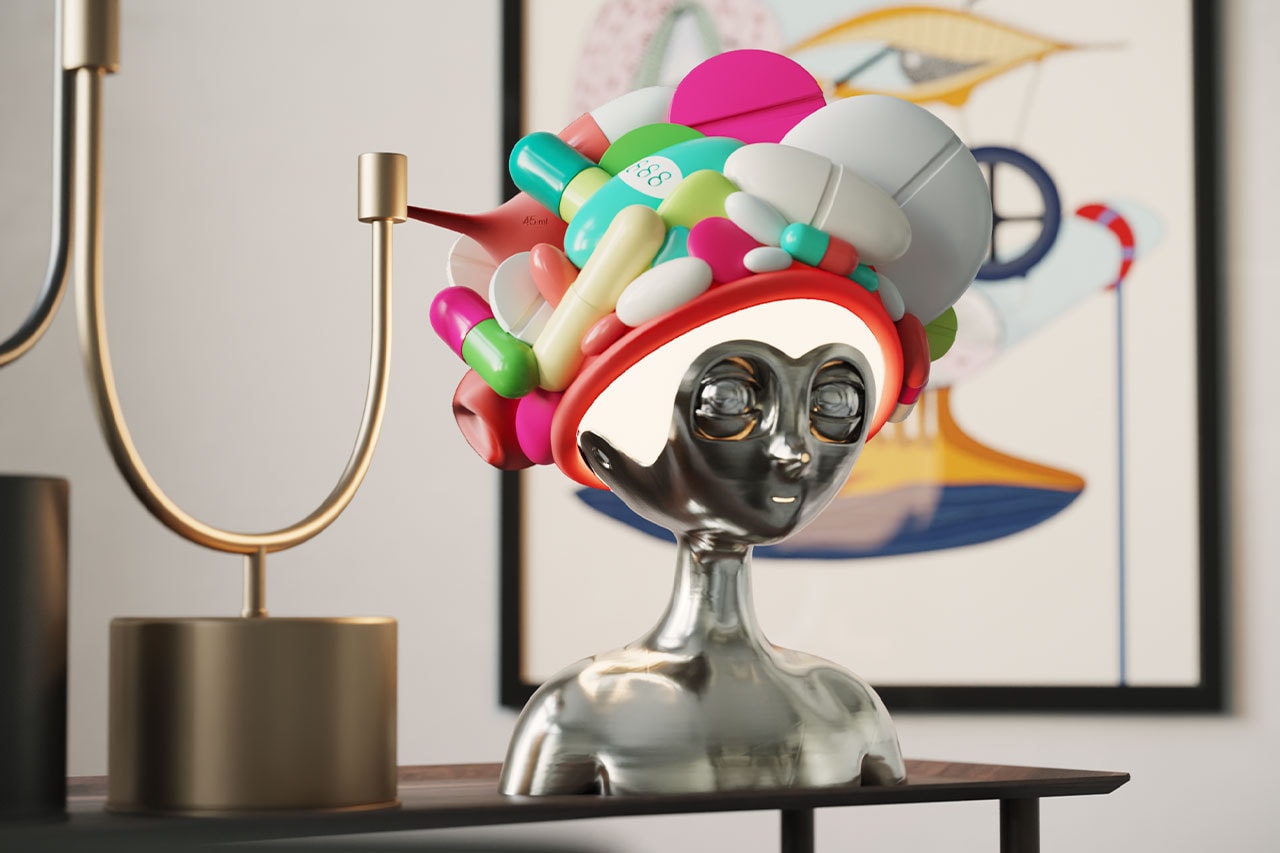 2 of 7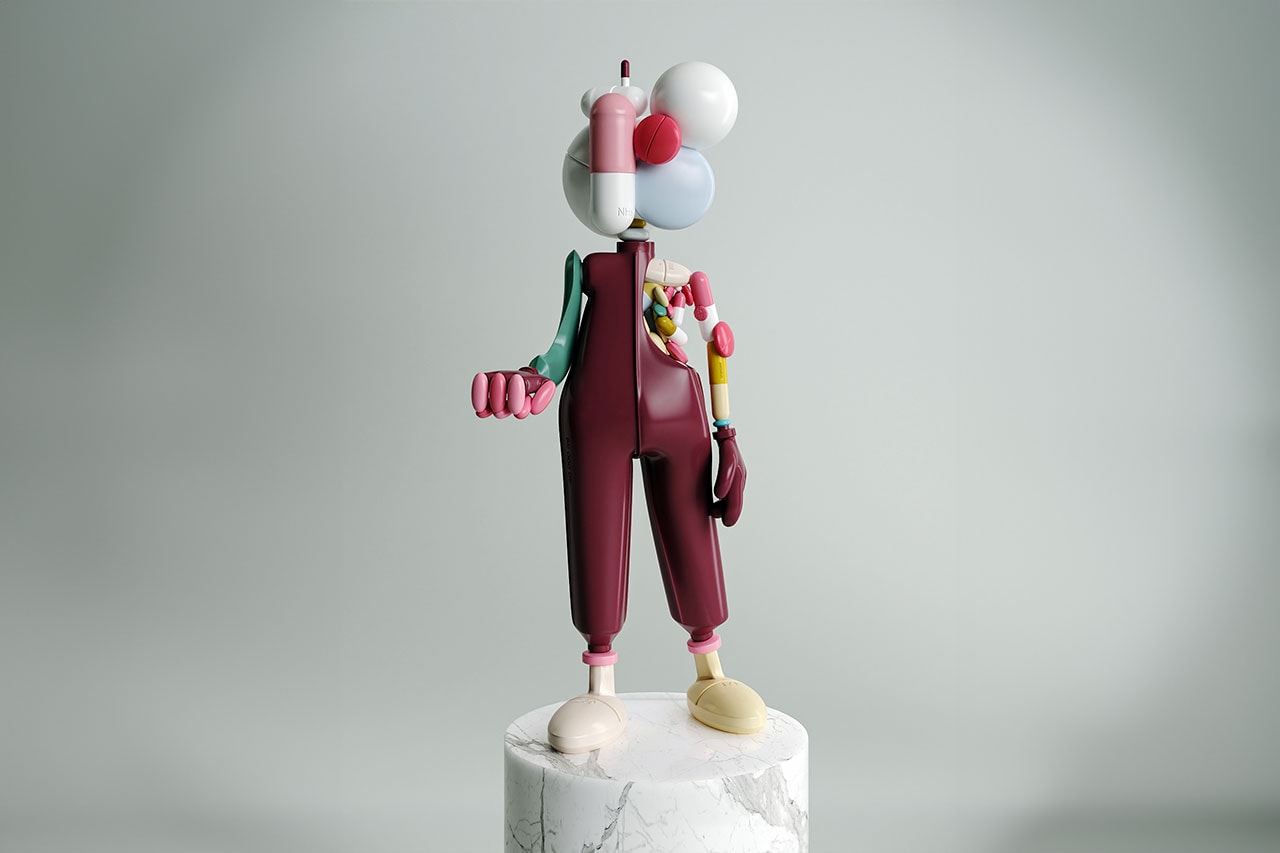 3 of 7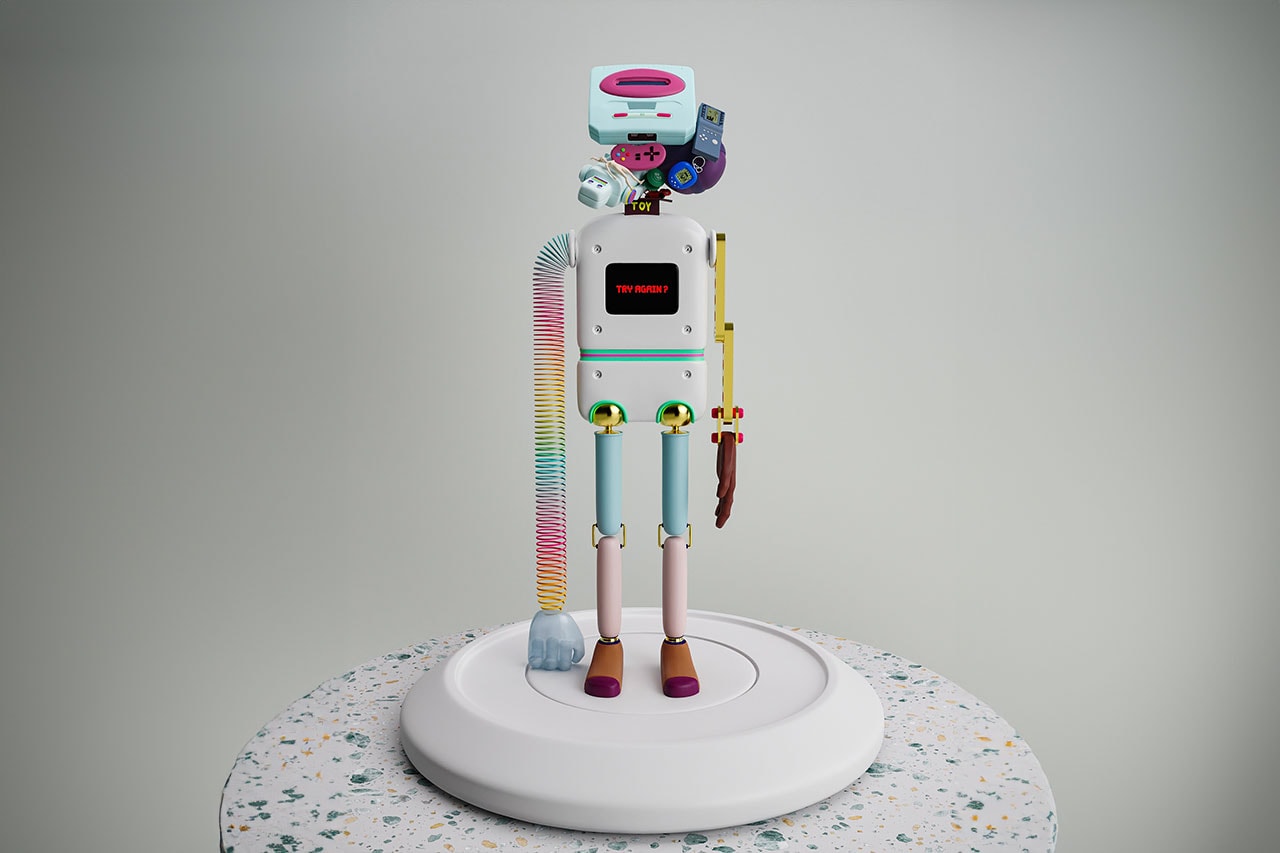 4 of 7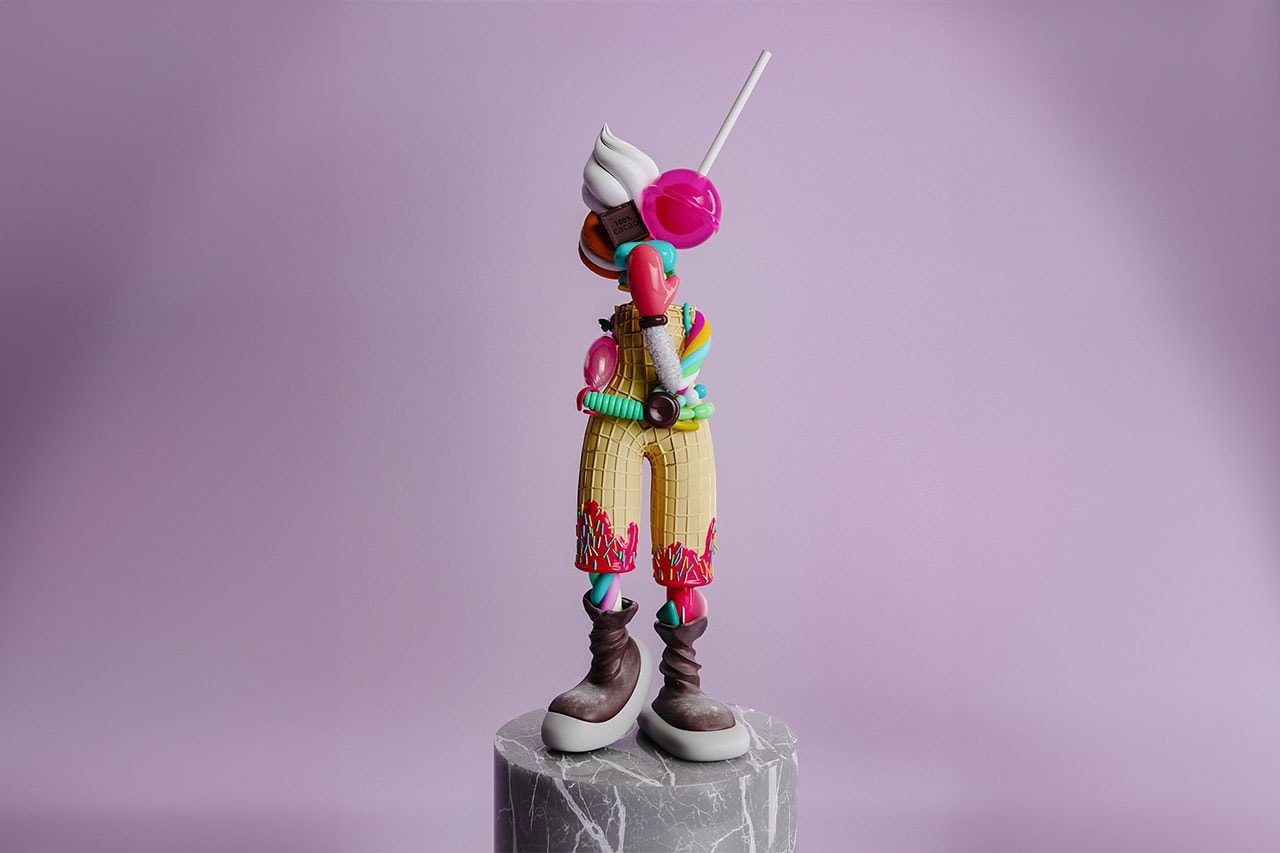 5 of 7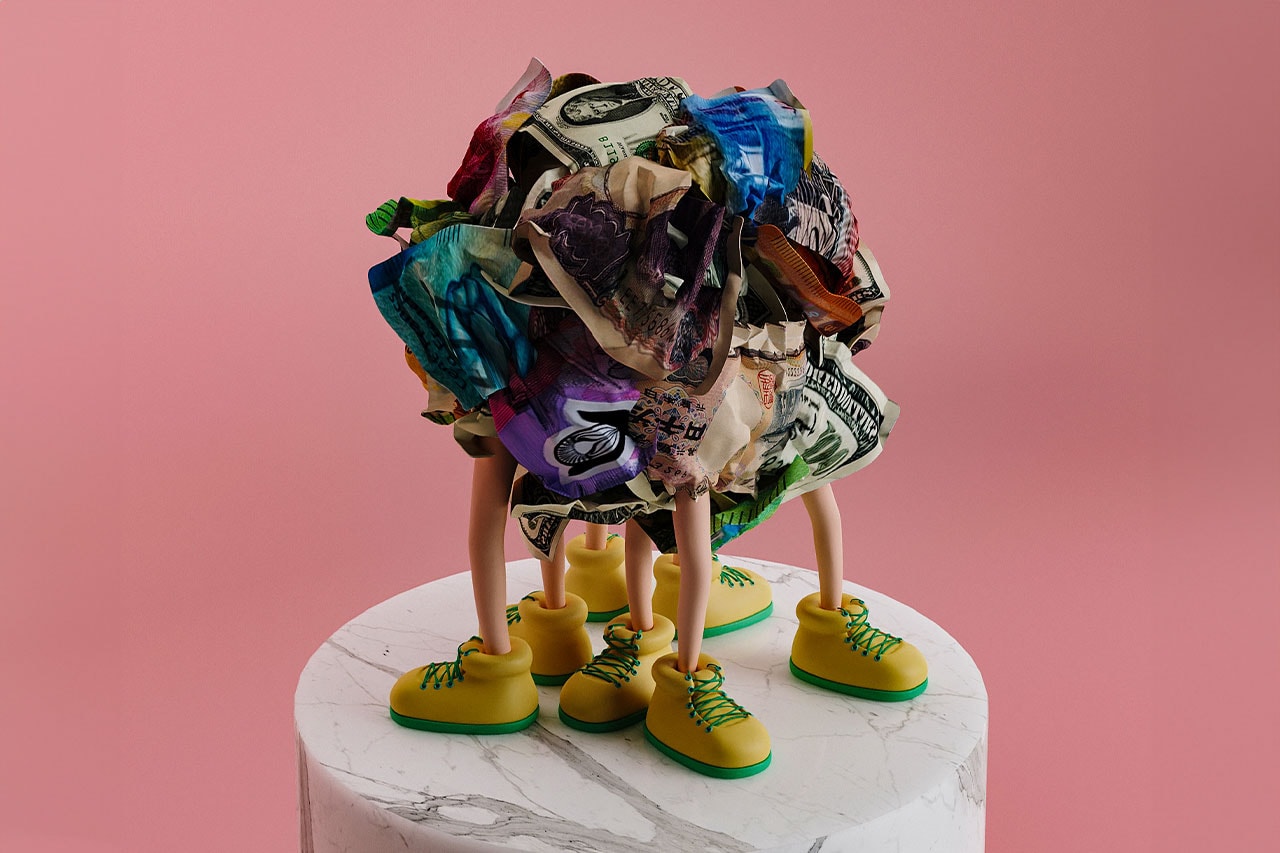 6 of 7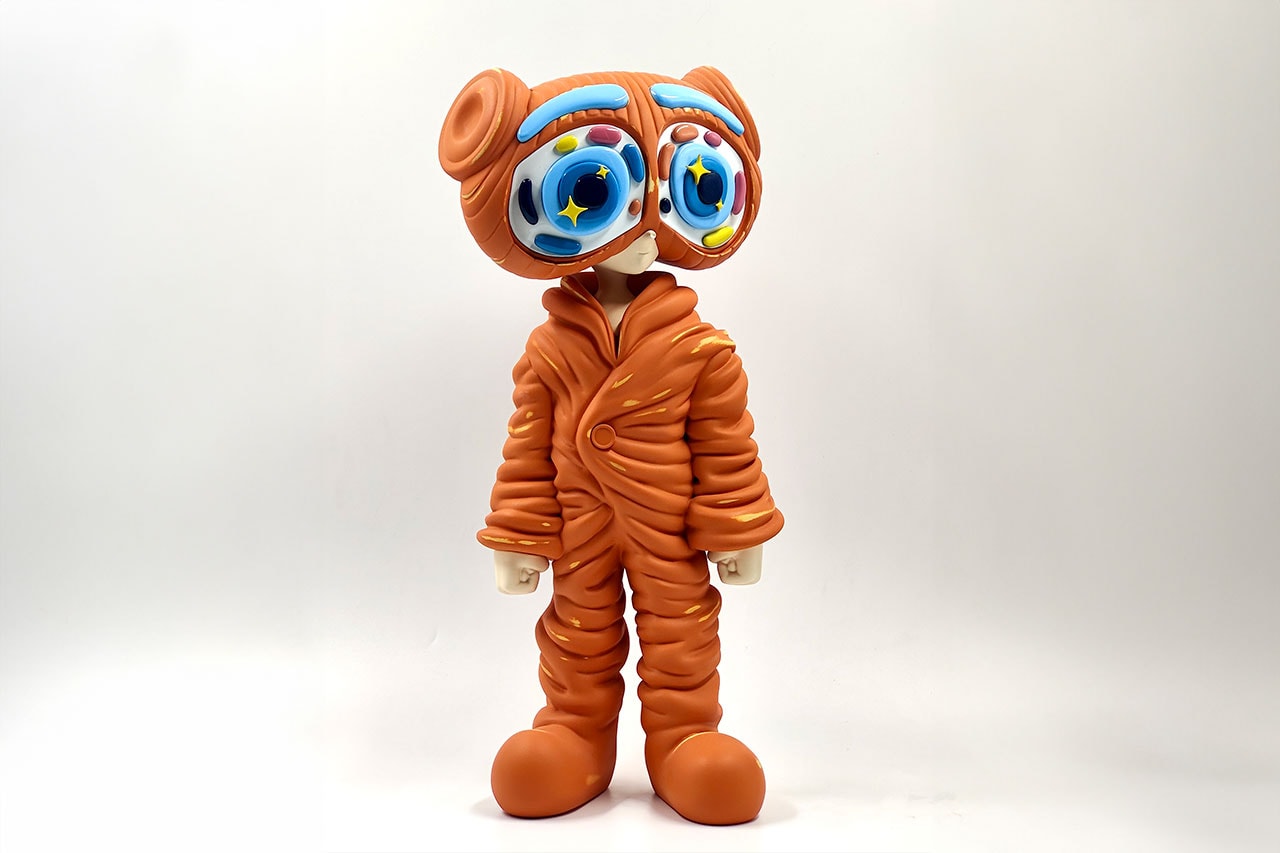 7 of 7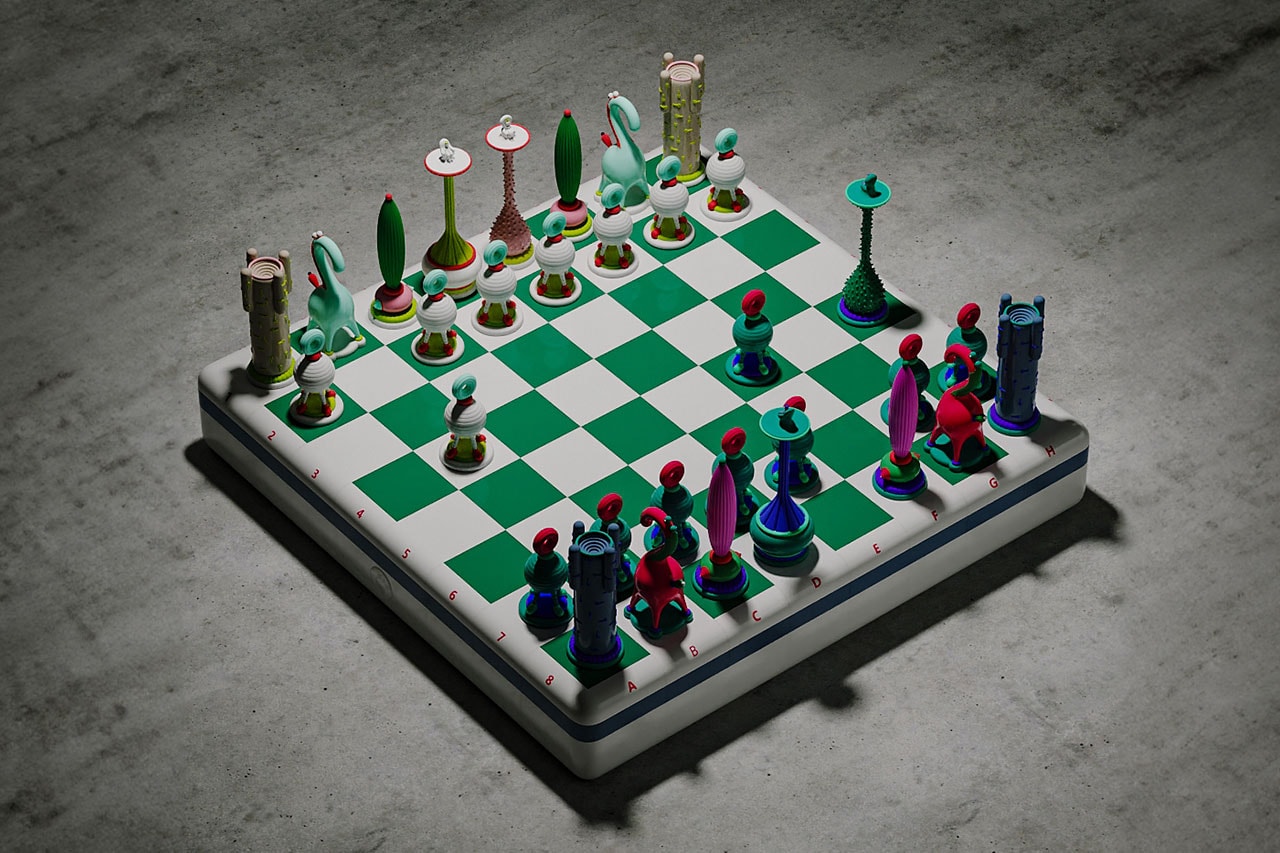 Considering his range and the unique expression provided by each medium, Yoom shared that "When I had too many ideas, I realized that I needed to focus on storytelling and creating a cohesive world. To invent its rules and within its framework, create anything."
"I believe I've always been a good storyteller," shared Yoom, adding "I really enjoy narrating and immersing myself in myths, making objects tell a story — it's not easy."
He added that more often than not, people tend to be surrounded by objects that manifest as voiceless and faceless things — "lifeless without people around. Objects come to life through the stories we tell, it's one way to make an object more than just lifeless. Humanizing things is important for our consciousness," Yoom explained.
Color
A large part of Yoom's storytelling is delivered through the use of vibrant colors, he explained "I have a deep love for colors, working with color, and the quest for the right palette. It's an opportunity to discover combinations that have never existed in the world before. It's also a means to convey meaning and mood."
Drawn to the creative and technical possibilities of color, Yoom shared that he believes they enable "an additional form of storytelling," one that allows him to further describe and express characters found in the Yoomoota universe.
"However, each element of a character and any artwork has its own unique color, chosen not arbitrarily," he said, explaining that "Selecting a color can sometimes be a time-consuming process for me. Of course, I attempt to analyze why a particular color should be used."
While many of the characters in the Yoomoota universe utilize color in a complex way, Yoom shared that there are some that provide straightforward expression, like "Blue Laugh, Pure Love, Blue Dream, and Red Fear."
1 of 3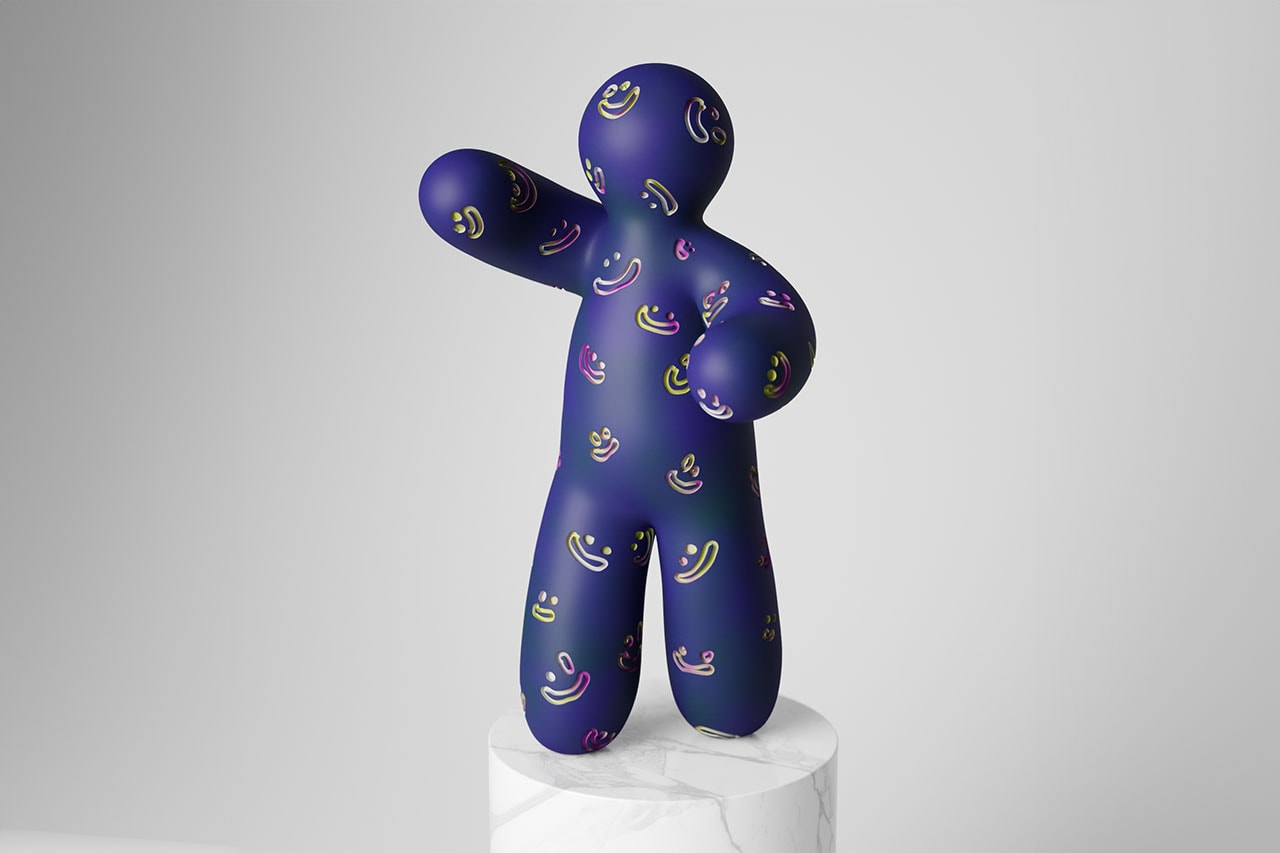 2 of 3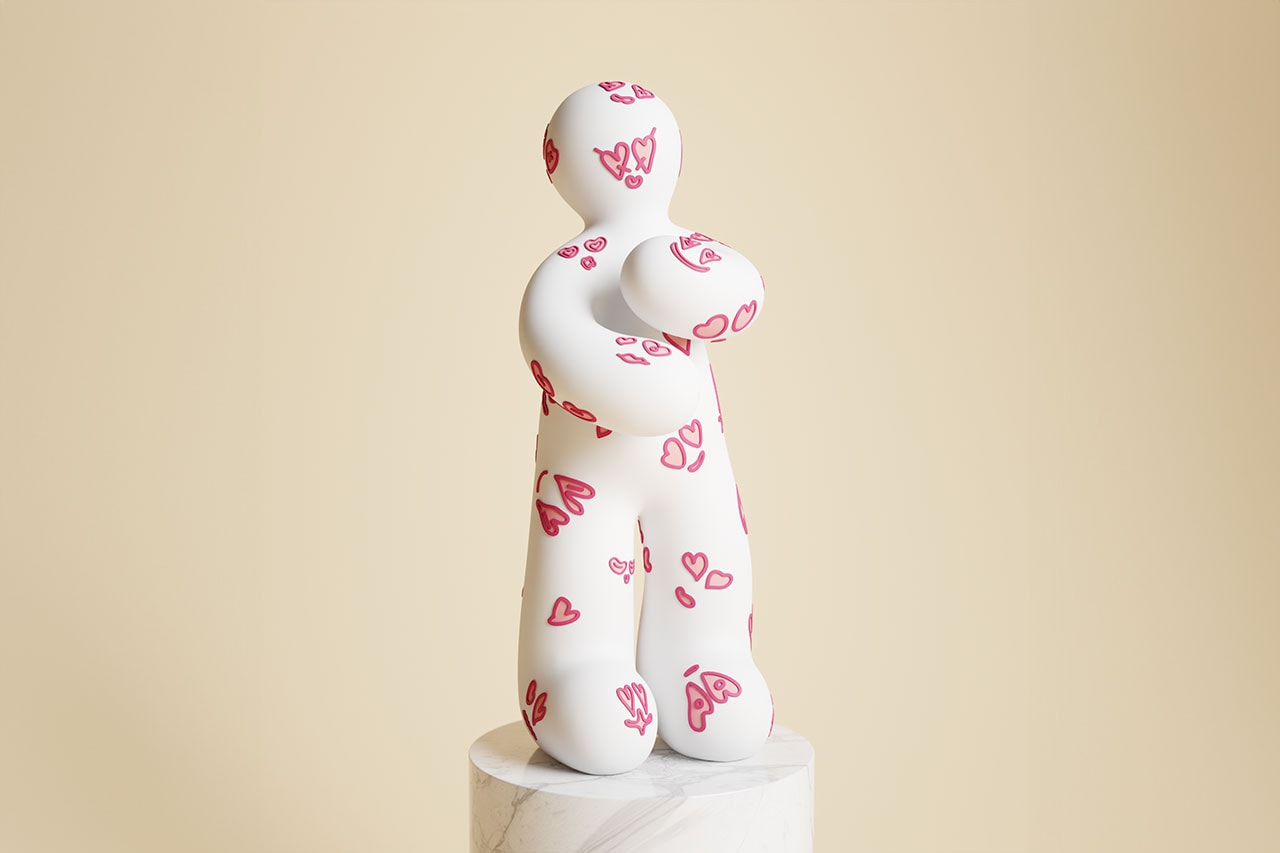 3 of 3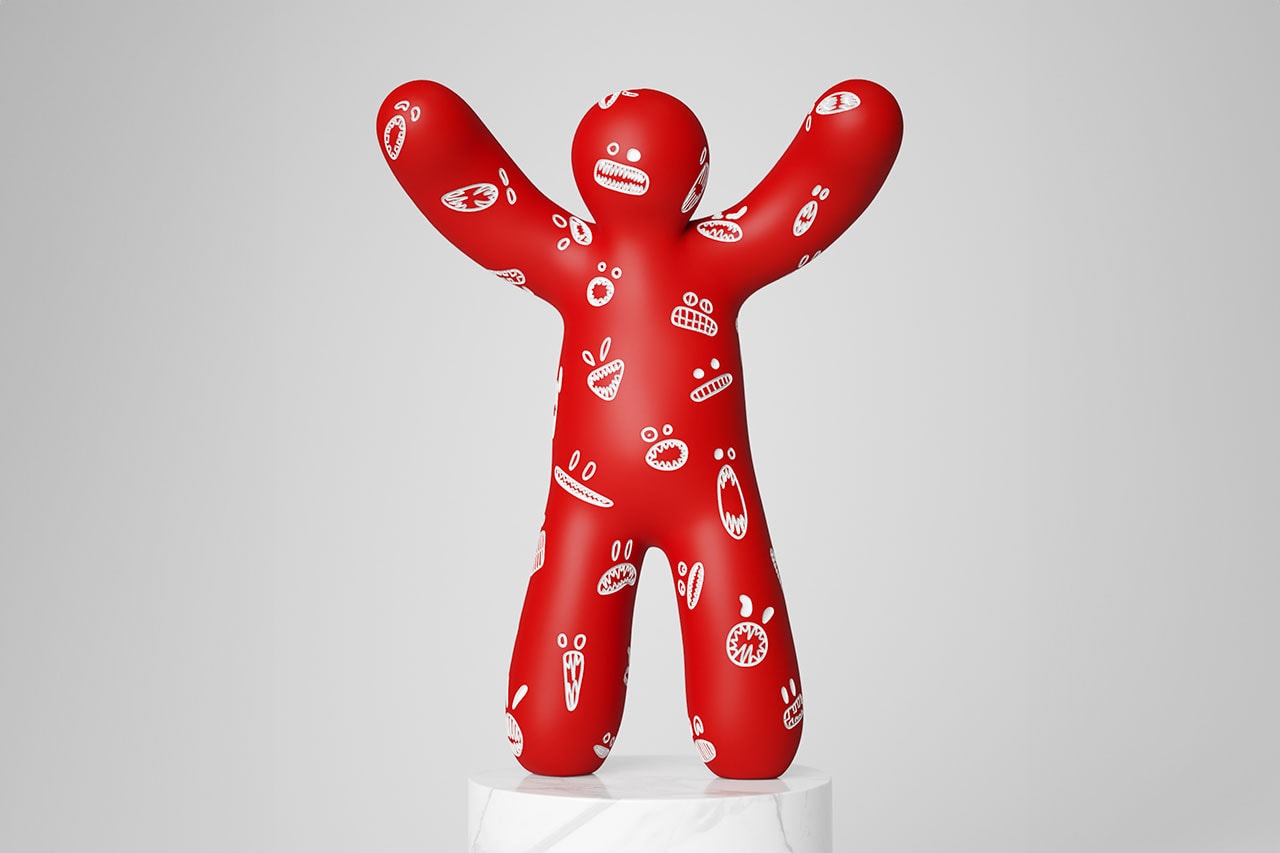 On the other hand, Yoom shared that "If we look at more colorful characters like Pillman, Candy Lady, and Gameboy, they are very vibrant because they consist of the many objects that have such shades. Even the shades themselves are not chosen randomly. In Pillman's body, red shades are often present, which are also stimulants in food."
He further explained "The color red stimulates various actions. That's why we often desire red food more than those with green or blue hues. Furthermore, this is always diluted with white in the form of white pills to balance all the accents and correspond to the reality of these pills. Each color also has multiple shades, which I try to choose in a harmonious tone or, conversely, disrupt the harmony to create some dynamics."
"In the past, photographs were black and white, and people put a lot of effort into making them colorful. Color can indicate many things: you can even determine a person's illnesses by the color of their eyes, skin, and so on. Therefore, color is an absolute necessity in creating my artistic projects," Yoom explained.
Origins of the Yoomoota Universe
"Yoomoota is the embodiment of all my aspirations in art," said Yoom, adding "It's a parallel universe that has always existed within us."
"I believe that Yoomoota has existed for a long time, even before my birth. I'm just the first one to start talking about it and, in this way, showcase it. I even discussed it at an exhibition recently, and I've come to understand how to describe it. It's like Newton's third law, where action is equal to reaction. For example, there's the Big Bang theory, and this explosion spreads outward from us," he said, adding "because the explosion occurred, it also extends not only externally but internally. This means it expands within us, within cells, within nuclei. Thus, Yoomoota represents a distinct universe, a distinct form of existence and life, which could simply be in the opposite direction. That's what Yoomoota is all about."
Yoom expressed that inspiration for the creation of the universe comes from humanity in general and the state of individual consciousness. He added "This is what inspires, so in it, there are planets that embody emotions, physiology, any paths in our life, situations, and many other objects that surround us. They all exist in Yoomoota, only in the form of some reflection."
In the same way that many human emotions interact, contrast, or complement each other, so do the characters and themes found in Yoomoota.
"This is important for understanding these characters because their relationships with each other need to develop for us to understand who they are, shared Yoom, adding "For some, they may appear negative, for others, positive. And this is how the lives of these characters are created. Many characters in Yoomoota do not have a specific face; it is not necessary because their face is shaped by the viewer who immerses themselves in their story. And precisely the appearance of all these details, descriptions around the characters, is an integral part of each work."
Process and Relocation
To gain a deeper understanding of Yoom's work, we visited his first-ever solo exhibition in Asia, Yoomoota – The Universe about You. During our visit, Yoom shared details on his relocation to Bangkok Thailand and how it's impacted his process.
"I visited Asia for the first time in 2014 when I participated in Beijing Design Week," he shared, adding "I fell in love with Asia, I really liked it at that time, and of course, I thought that one of these regions would be a platform for my work."
Yoom continued, explaining "I recently chose Thailand for work because I really like the climate here; I love hot weather. Of course, I occasionally miss the cold, and sometimes I want to play in the snow, but warmth is very precious. Plus, this is my first experience in Thailand. I chose this platform because I am confident that here, you can create, educate, and tell Yoomoota stories, and do it from here all over the world."
Other aspects that attracted Yoom and his team to the Asian art market included a quick and easier setup of a workshop, as well as a closer alignment with pop art as opposed to conceptual art.
"Of course, there is conceptual art here as well, but it is far less prevalent compared to the European market. The influence of Western culture on Asia is immense at the moment, but at the same time, Eastern art also influences the West. In the near future, or perhaps even now, you can witness the fusion of these two worlds. This greatly intrigues me, which is why this direction is currently a priority in the expansion of Yoomoota," he shared.
Yoom explained that moving to a new world "was a very challenging task for me in the beginning because finding materials, establishing myself here, making acquaintances, and building a community — it was a lot of hard work. These were just challenges that were overcome, and this exhibition was created."
1 of 5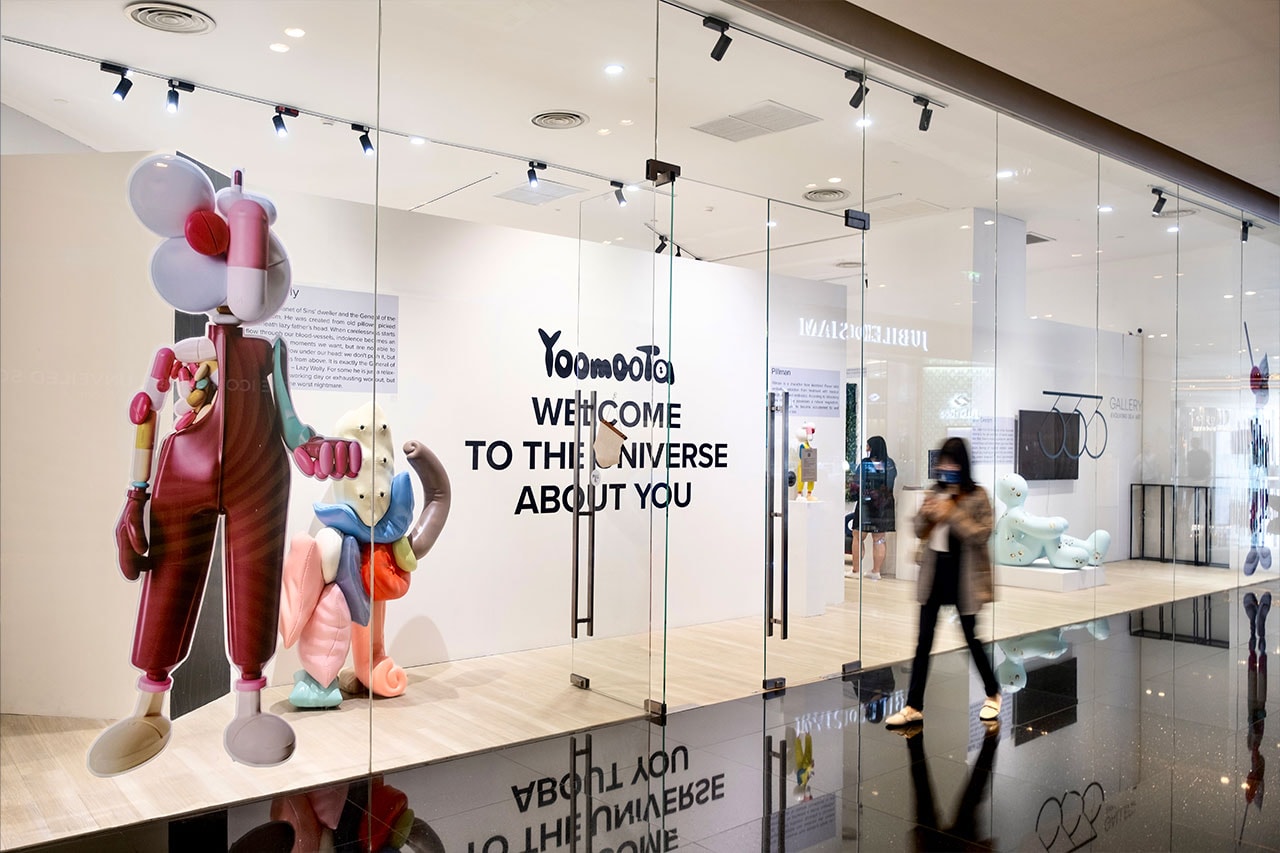 2 of 5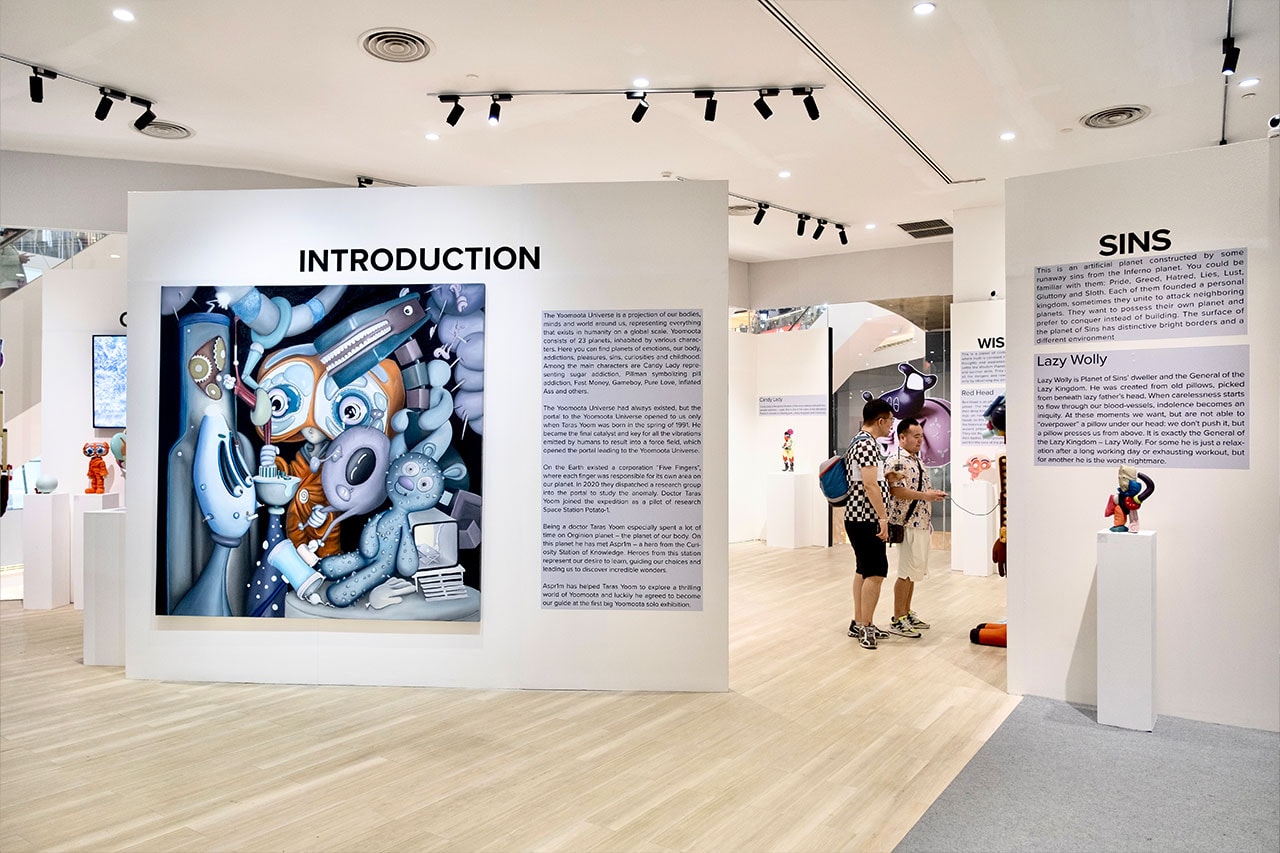 3 of 5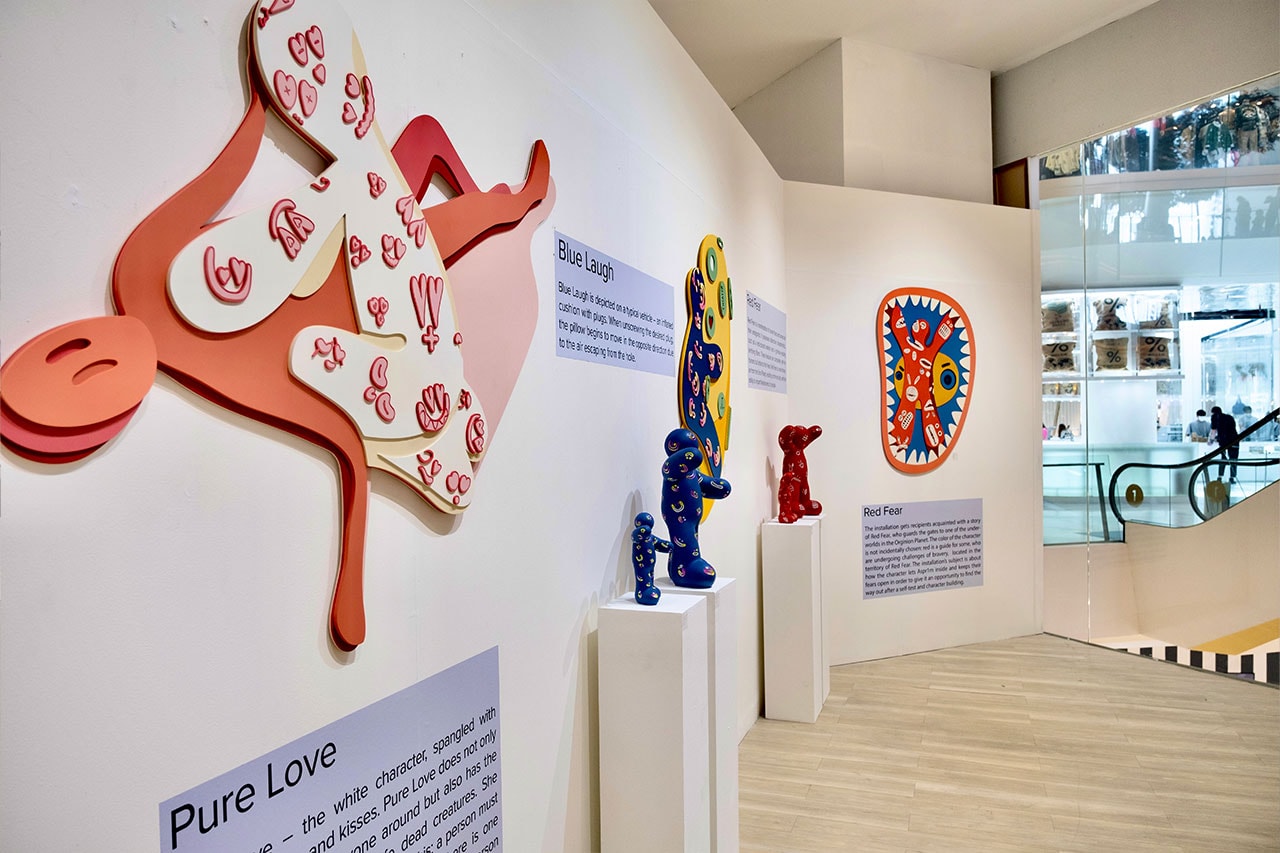 4 of 5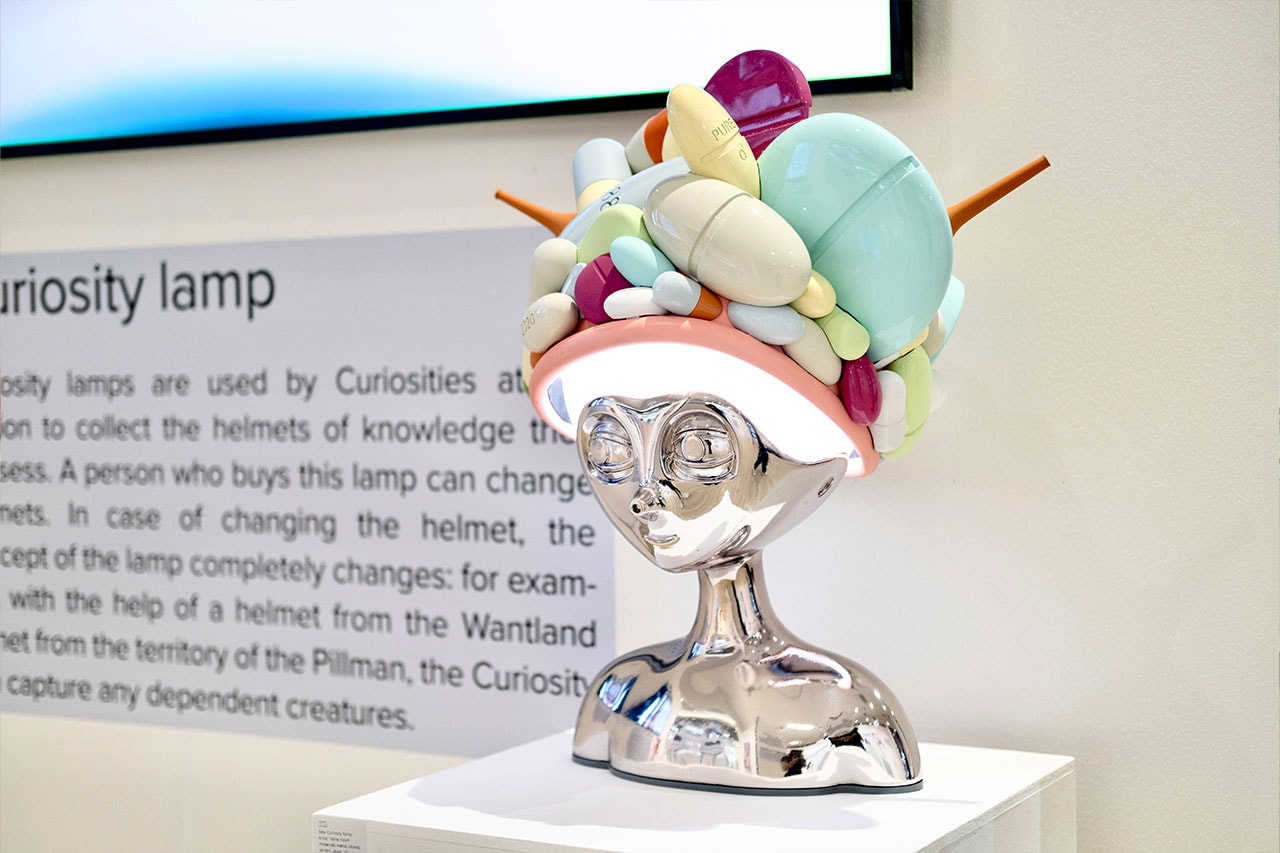 5 of 5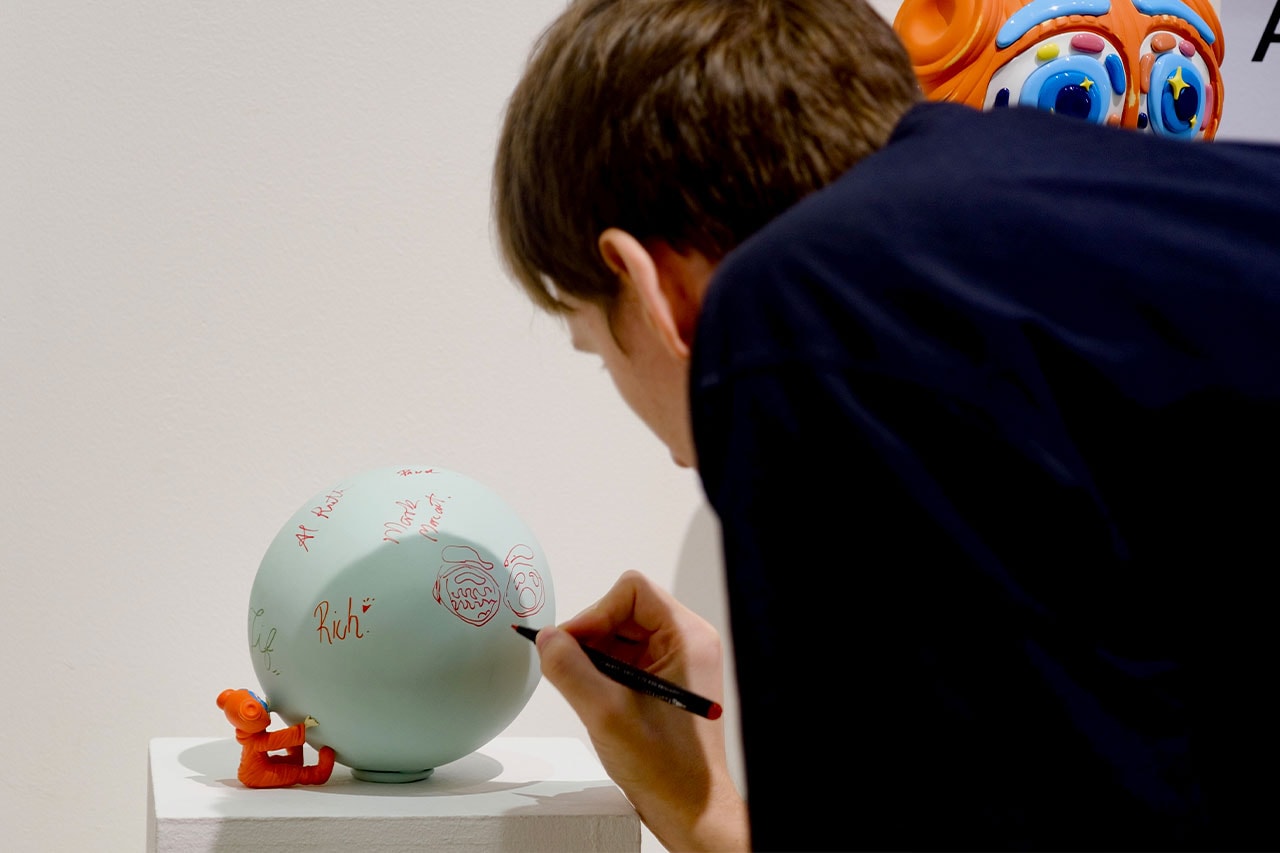 The Next Chapter
Sharing his outlook on the future, Yoom expressed that "The next chapter of Yoomoota involves interacting with the audience through various means. I am preparing new artworks to develop the story further. Additionally, it's crucial for me to outline Aspr1m's [a main character on a quest for knowledge] journey and to build the ecosystem and economic system in Yoomoota."
He added that one of his main goals is to the creation of an animation that showcases the complete story but that he also enjoys and will continue to showcase "the inhabitants of Yoomoota and the world as a whole through art –  including both large and small forms, such as paintings, sketches, and more."
Yoom is also exploring various collaborations with galleries and auction houses with the goal of taking the Yoomoota universe global, where the story can expand and adapt. "Each region and country has its own laws and distinctive features that one must adapt to. Therefore, these new collaborations will help convey the Yoomoota universe with beautiful and accessible words," he said.
An example of this can be seen at Yoom's current exhibition in Bangkok Thailand with 333 Gallery, taking place until September 28 at ICON Siam — where eight out of 23 different planets and stations are being showcased.
Yoom concluded by stating "Each planet is populated by countless beings, objects, and rules. Undoubtedly, I won't have enough time in my life to describe everything. However, I can strive to showcase various manifestations of Yoomoota in different corners of our planet."
---
Looks like you're using an ad-blocker
We charge advertisers instead of our readers. Support us by whitelisting our site.
Already whitelisted us? Refresh page
How to Whitelist Us
Click the AdBlock icon in the browser extension area in the upper right-hand corner.
Under "Pause on this site" click "Always".
Refresh the page or click the button below to continue.
Click the AdBlock Plus icon in the browser extension area in the upper right-hand corner.
"Block ads on – This website" switch off the toggle to turn it from blue to gray.
Refresh the page or click the button below to continue.
Click the AdBlocker Ultimate icon in the browser extension area in the upper right-hand corner.
Switch off the toggle to turn it from "Enabled on this site" to "Disabled on this site".
Refresh the page or click the button below to continue.
Click the Ghostery icon in the browser extension area in the upper right-hand corner.
Click on the "Ad-Blocking" button at the bottom. It will turn gray and the text above will go from "ON" to "OFF".
Refresh the page or click the button below to continue.
Click the UBlock Origin icon in the browser extension area in the upper right-hand corner.
Click on the large blue power icon at the top.
When it turns gray, click the refresh icon that has appeared next to it or click the button below to continue.
Click the icon of the ad-blocker extension installed on your browser.

You'll usually find this icon in the upper right-hand corner of your screen. You may have more than one ad-blocker installed.

Follow the instructions for disabling the ad blocker on the site you're viewing.

You may have to select a menu option or click a button.

Refresh the page or click the button below to continue.