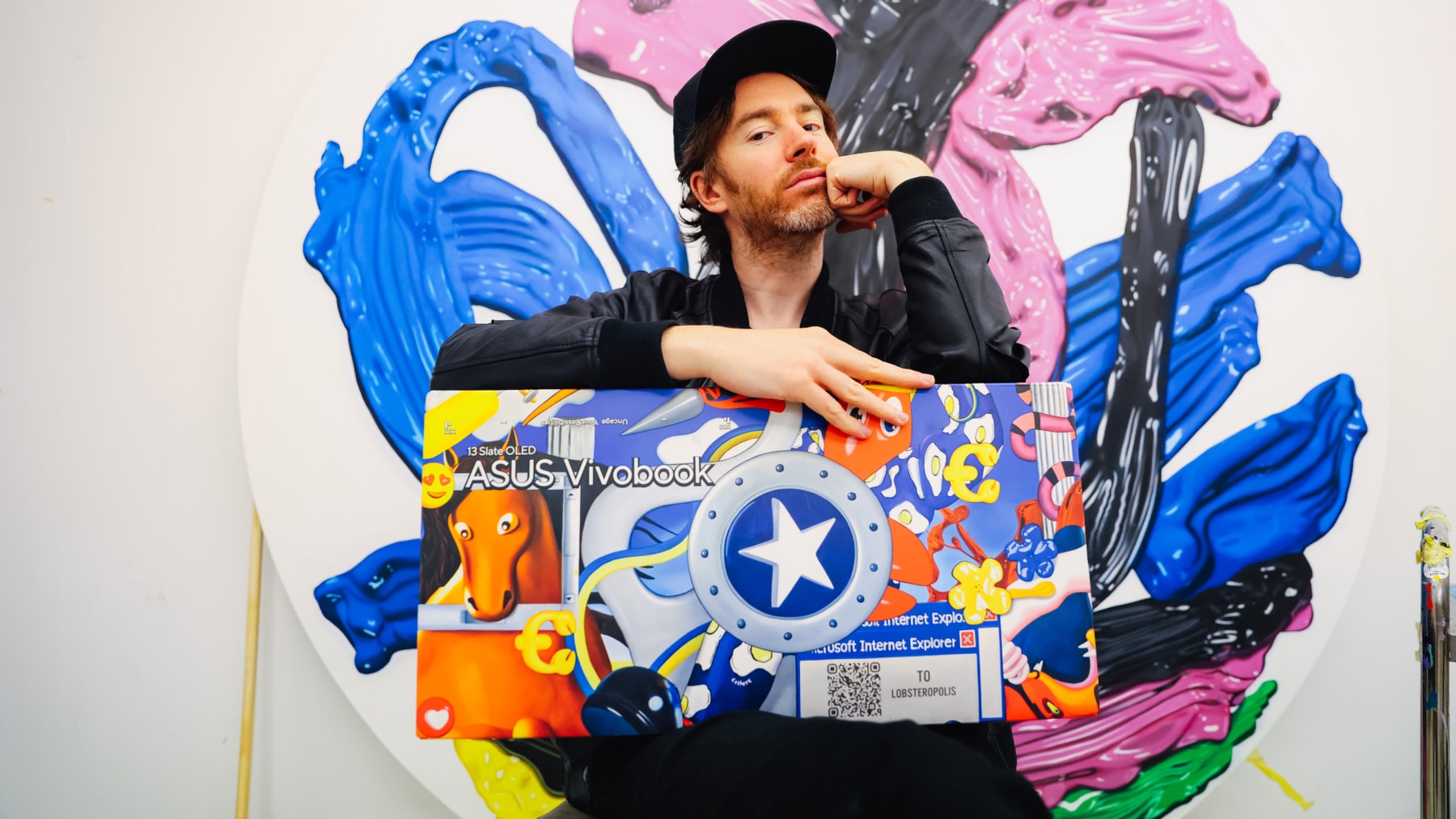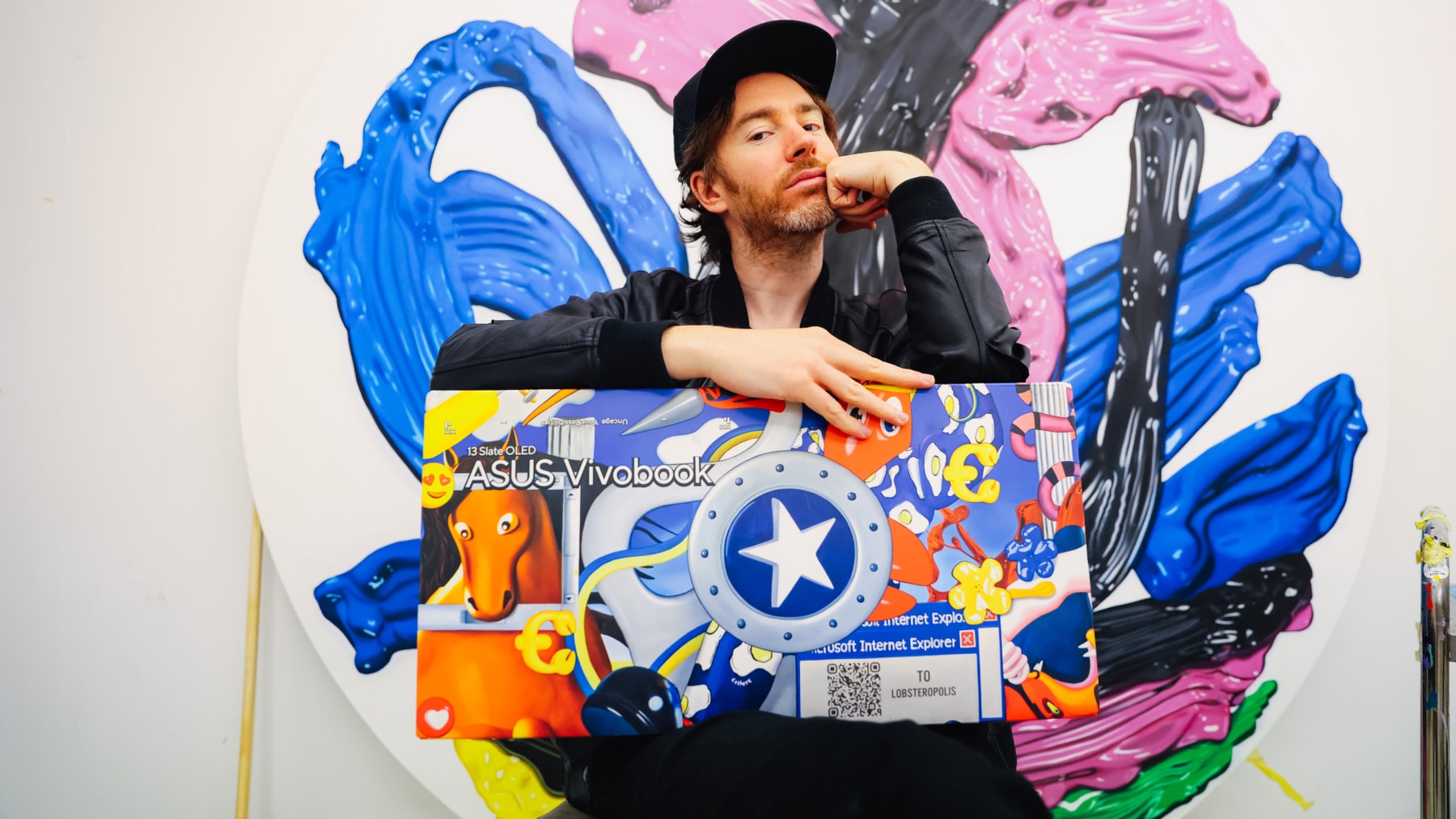 Philip Colbert's Metaverse Sifts for Language of the Future
The London-based artist talks world-building with the ASUS Vivobook 13 Slate OLED.
Philip Colbert's lobster is a mystical symbol emblematic of the Dutch Golden Age, a period of Baroque painting roughly spanning the 17th century. Colbert's cartoonish application of the crustacean features the animal as a symbol of mortality and telepathy, not so much the fixings of a Southern seafood boil. The virtual exhibition "Lobsteropolis," held at Saatchi Gallery in 2020, was the largest UK survey of Colbert's artistic universe and allowed guests to interact with digital and physical artifacts dominated by Colbert's self-described "Neo-Pop Surrealism."
The show featured lobster telepresence robots, which guests could operate from home while viewing the exhibition. "It was the first time in the world a community of art viewer robots simulated a large-scale art opening," said Colbert. Continuing to navigate intersections of art and technology, Colbert launched his artistic metaverse titled "Lobsteropolis City," a physical and digital event held at the Serpentine Gallery in 2021. "Lobsteropolis City" is the largest standing artistic metaverse in Decentraland, spanning 62 parcels of land. The virtual realm, populated by Lobster avatars, is dependent entirely on Ethereum blockchain.
Colbert's recent project, "Lobstars," is a series of 7777 PFP NFTs (picture for proof non-fungible tokens) showcasing the many personalities of the lobster and Colbert's ever-evolving affinity for world-building. Navigating these intangible mediums allows the London-based artist to explore the freedoms of creation and self-actualization. "The American dream is being reborn within the metaverse," Colbert explains of his digital realm. The collection of NFTs, as described by Colbert, represents the democratization of art and highlights the transformative bounds of collaboration posed by these artistic mediums.
Applying his sci-fi imagery to tech, Colbert worked closely with the ASUS team to design his own ASUS Vivobook 13 Slate OLED. The latest laptop from the tech brand is ideal for graphic-intensive mediums and transitions as a tablet and digital sketchbook. The ASUS Vivobook 13 Slate OLED Philip Colbert Edition is an extension of the artist's dynamic world and a gateway to the possibilities of digital artistry. Philip Colbert speaks with HYPEBEAST on designing his laptop as a sculptural continuum of Decentraland.
HYPEBEAST: Can you tell us the inspiration behind your ASUS Vivobook and how you approached the design process?
Philip Colbert: It was an incredible experience developing the product — the attention to detail, the product modification, the artification of the book. There's so much amazing detail in it. I liked the idea of having playful details on my ASUS Vivobook — various sculptural pendants hanging off like little lobsters or branded sections hanging off the book. We created one of my lobster sculptures as a pen holder, which I love. I appreciate the way the whole set expresses my artistic language through different elements. Being able to develop all those little components, from the sculpture to the the laptop itself — it was a really fun project.
Your work often explores contemporary digital culture through a historical lens. How have emerging technologies informed and inspired your relationship with traditional and digital art?
What inspires me most in art is the freedom to push boundaries and create new language. For me, the essence of art should always live a little bit in the future. There needs to be that ability to just create new language, to put the flag into unknown territory. I think that's the nature of breaking into something new and creating something new, and that essence inspires me. I'm always inspired by art and the history of art, which has been groundbreaking to an extent. The technology today is a huge catalyst for creating new possibilities for art and new phenomenons.
At the moment, I've launched a project called "Lobsteropolis," which is a digital art community and the biggest artistic metaverse on Decentraland. It's like my own city. With the ASUS Vivobook, I will have a direct link to my lobster city directly from the laptop, which is really fun. We've created a popup store inside my city, with various parties for avatars — for the launch of the of the project. I really love how new technologies are creating all these new phenomenons, new ways of experiencing and new ways of creating.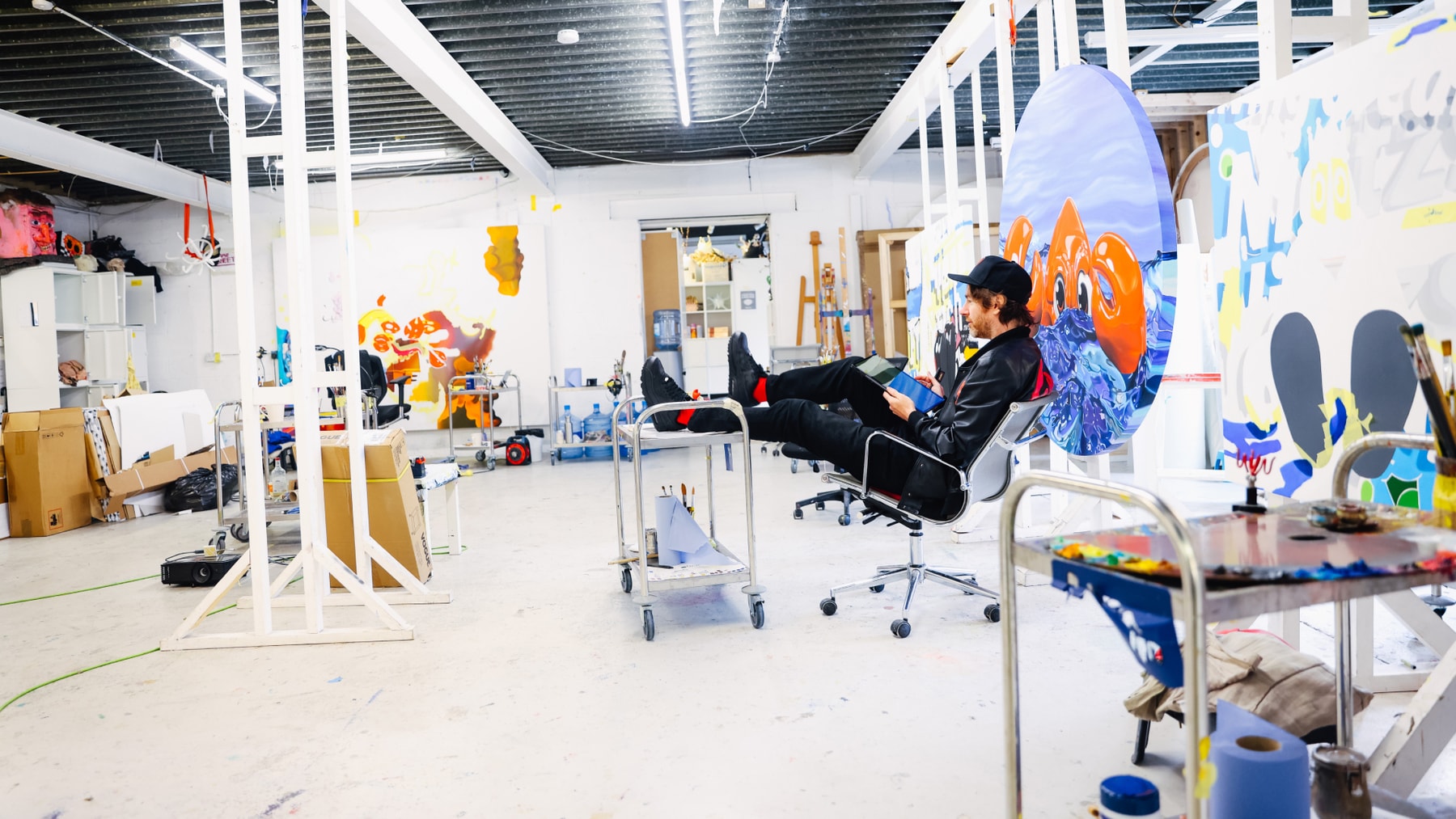 In what ways has the ASUS Vivobook expanded the scope of your creative process?
I work a lot in the digital medium, and I think it's very much the medium of our time. It's the most defining artistic movement of our time. I think digital art — the metaverse, Web3 — all this new technology is evolving new systems. I work a lot in that dimension, and I think the laptop, to some extent, is like the new studio; it's a sort of democratic art platform for all. Through the laptop, one can enter different worlds, create different identities and have different avatars and, in a way, interact with the global connectivity of creation. Computers are very much the gateway into these new creative worlds. To make my own like laptop as an artwork in itself is like having a gateway into my metaverse. It seemed like a really fun collaborative process.
When creating, does your process start in the physical or digital realm?
I'm constantly developing narratives — a little bit like sifting for gold in a stream with a sieve. I'm intaking so much information in pop culture and in my life — thinking philosophically about things or contemplating mortality — bigger philosophical issues. I'm always processing all this information, and from an artistic point of view, I sift for what I find symbolically impactful. Certain things collect up in the sieve that, through repetition, become my language like certain symbols, colors — I'm very into primary colors. I developed this persona of the lobster and then a whole world developed from that. It's a process of taking in things, sieving them and processing these things in connection to certain ideas. In terms of how [my art] develops from there, often it's through sketching. I'll have ideas, and I'll just grab paper or anything to try and start working.
Other times, I use a tablet. I've been using the ASUS Vivobook recently because I love the fact that it's an amazing way of sketching. I travel for shows and using the ASUS Vivobook is an amazing way of working on new designs for paintings or sculptures. I can add colors and save and repeat things or copy them, paint them and delete things. I can play on different layers, and I love the idea of keeping it as a sketch, treating it like a raw, complex drawing, or approaching it more like a developed computer-generated image. I like the freedom of that process. I always travel with a tablet and I've found it to be hugely beneficial to my creative process, in addition to traditional sketching.
How have these evolving platforms influenced your workflow? Are you still able to develop routines or establish habitual practices?
With the pandemic, I wasn't able to work in the studio. As my career has evolved, I've built up assistance in my studio that has helped me in different departments. So with the tablet, I was able to sketch and immediately send sketches to the studio and have the ability to work in a modern way. It's hugely beneficial, in terms of speeding up the development of ideas and projects. I just launched a [NFT] PFP project, the "Lobstars," which was heavily influenced by me just traveling around with my tablet, sketching and developing ideas, and quickly being able to send them to my team. So the ability to push my creativity in the digital dimension has been hugely helpful.
Have you seen creative communities embrace and harness the rise of digital art?
It's a crazy phenomenon that's happened in the last couple of years. If you look at the power structures and the depth of work that's been created so quickly in the digital art space — how powerful that has become in the overall concept of what art is. It's changing so dramatically. To give an example, a year and a half ago, I had an exhibition where I had the world's first telepresence robot opening. In response to the pandemic, I created a show where people attended as robots.
It is crazy how we are in a time where we really can change the possibilities of things and create new phenomenons. A lot of people at the moment are hugely inspired by that, because it's very empowering democratically. That's a powerful movement. I see a lot of people who are adapting and playing with this new ecosystem and are developing a career with this new ecosystem. The future is being written by people right now. Meaning, that if you go deep into something, it's very possible that you can become a pioneer of it.
Have you seen cultural perceptions of digital art in pop culture shift? Are audiences more receptive to the experiential and augmented realities posed by digital mediums?
Digital art is 100% a large slice of the cake of what art is. That is emphasized strongly by the fact that, as human beings today, we are all integrated with technology in terms of our use of social media apps, emails, online presences and online retail. Our whole way of functioning as a society has become so technology-driven and controlled, and it's defining the very identity of who we are and what the digital space is. It's beyond debate. It's become a reality to some degree. The interesting thing is all of these subjects are potentially complicated because there are a lot of powerful, positive things in creativity and technology. There are also a lot of challenges with technology. As an artist, I think the key is to use and be inspired by the very powerful, positive opportunities of technology and the ways you can reinvigorate culture, debate, and individual creative freedom using technology. But still challenge and question the use of technology, ways of improving it and making it more sustainable for the future.
1 of 3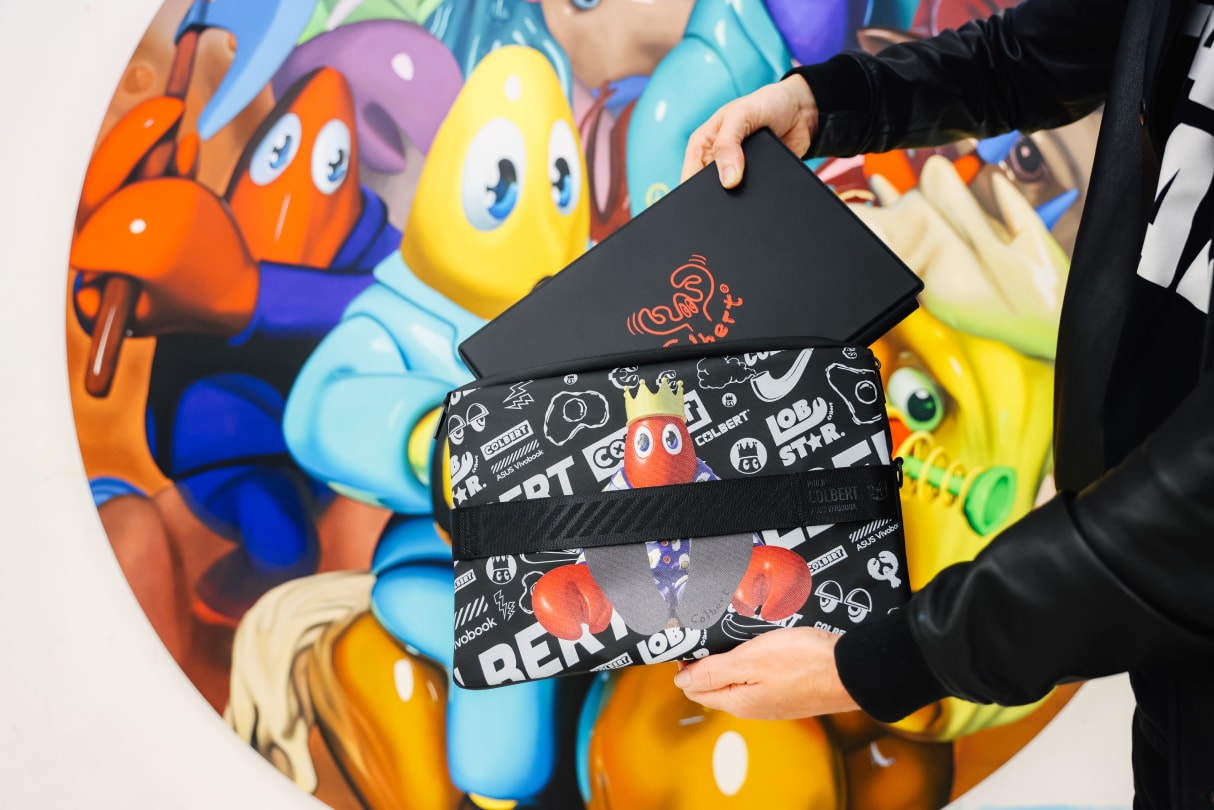 2 of 3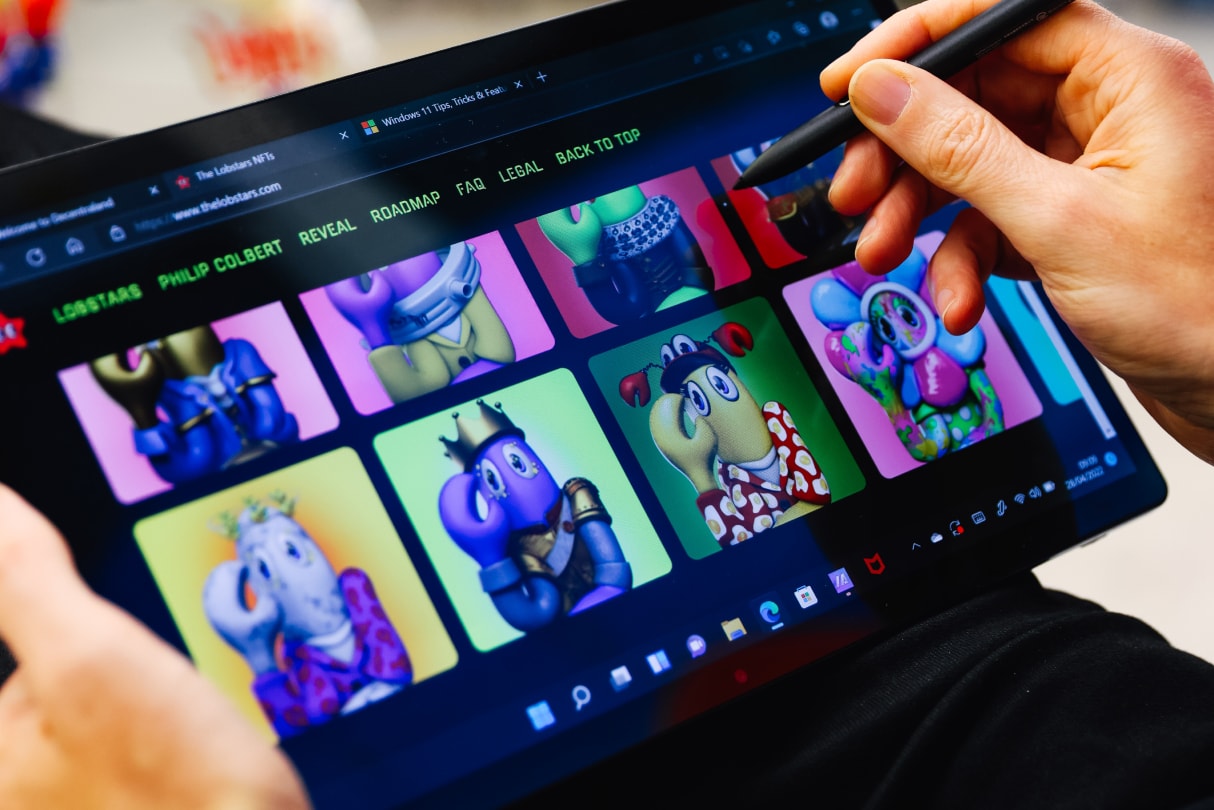 3 of 3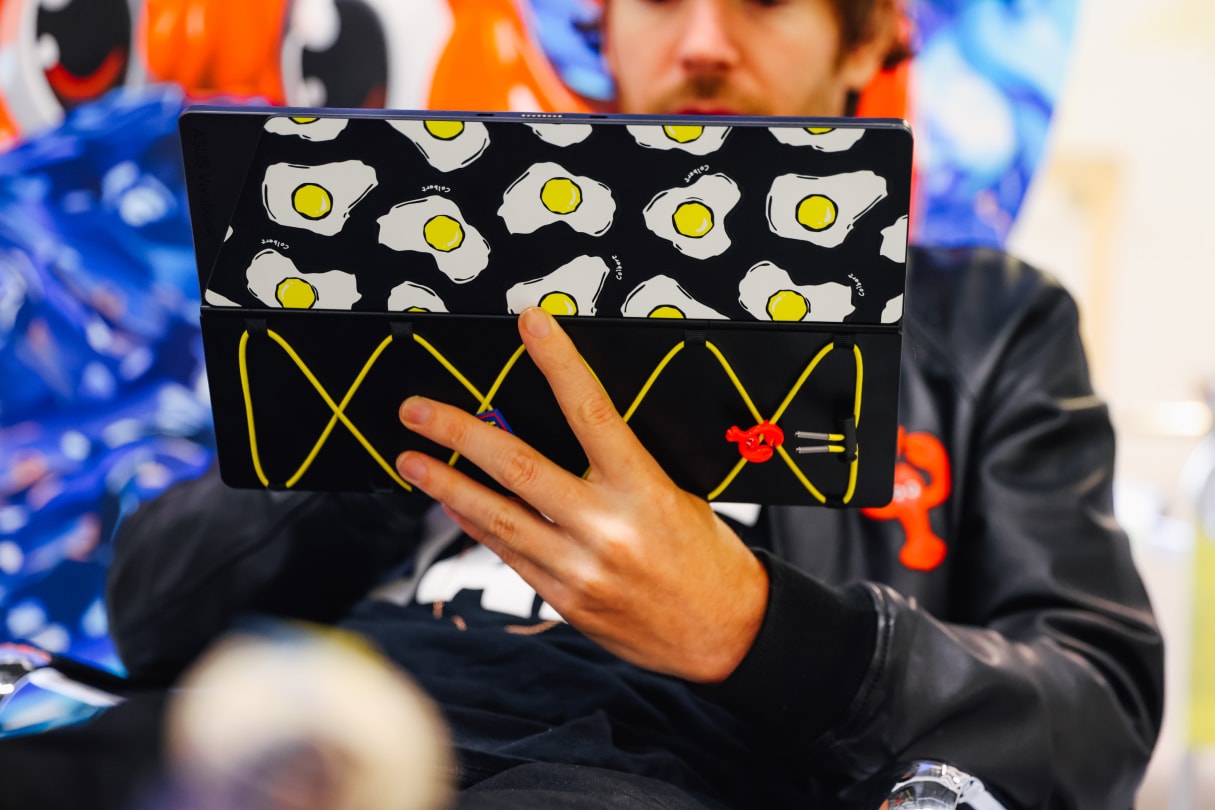 Throughout your work, you have deconstructed portraiture. Can you unpack being in conversation with art history while working with digital mediums?
The beauty of art is [its] historical dialogue. As an individual today, you can have a dialogue on what it is to be human and what art is. You can enter into this historic dialogue. It's immortal to some extent. It transcends the individual, and it becomes something beyond time, where you can enter into that dialogue. I think successful art opens a new door of creative possibilities and becomes something relevant for art history, becoming a part of it.
That is part of the discussion — the yearning for meaning and defining existence. I think that dialogue can happen regardless of social background or where you're from in the world. Anyone, in a way, can enter the freedom of that debate and contribute to that conversation. I really find art history to be an amazing thing. It's there for anyone to engage with.
As you continue to explore these spaces, how do you curate your digital footprint to benefit your creative discipline?
Art, in general, is like world-building. Technology has allowed me to make more immersive, more elastic and free notions of my artistic world. It has greatly enhanced the possibilities and the phenomenon of what my art is. It's been hugely beneficial, from the process of painting to developing animations, to the development of the metaverse. The digital space definitely allows you to build that sense of creative identity. It allows you to reinvent yourself — it's the dimension beyond reality that allows you to find yourself in the freedom of reinvention.
Another word is actualization — the ability to become a creation of your own freedom, of your own choosing. Sometimes you're given a certain thing, and in other ways, you can make your own dimension. I love how art plays on that power of what you can become. What I find amazing with this new digital dimension is — by the very creation of avatars and [world-building] — people can create freedoms beyond their traditional roles in life. I've said this before, but I think the American dream is being reborn within the metaverse. People can be free and create personas and careers for themselves — the new pop stars will be born in the metaverse.
Outside of the studio, what fuels your creative inspiration?
My wife is an artist and a film director. I'm lucky that I spend life with her and our two kids, who are four and six. So having kids is immediately a big slice of alternative energy and alternative inspiration and engagement. Kids have so much energy. It almost defies what you believe is possible and how much can happen in a day.