MadeinTYO Talks Growing Up in Japan & Sheds More Light on His Upcoming Album
"Growing up in Japan, made it easier for me to express myself in what I wanted to do."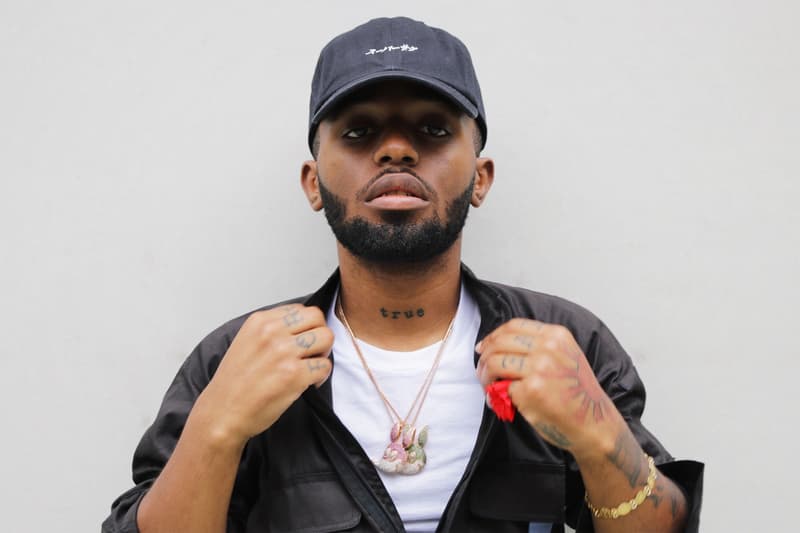 1 of 5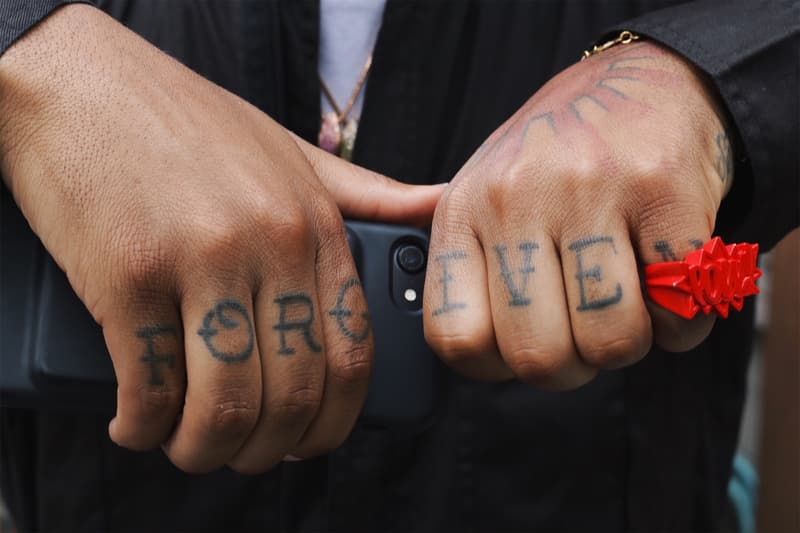 2 of 5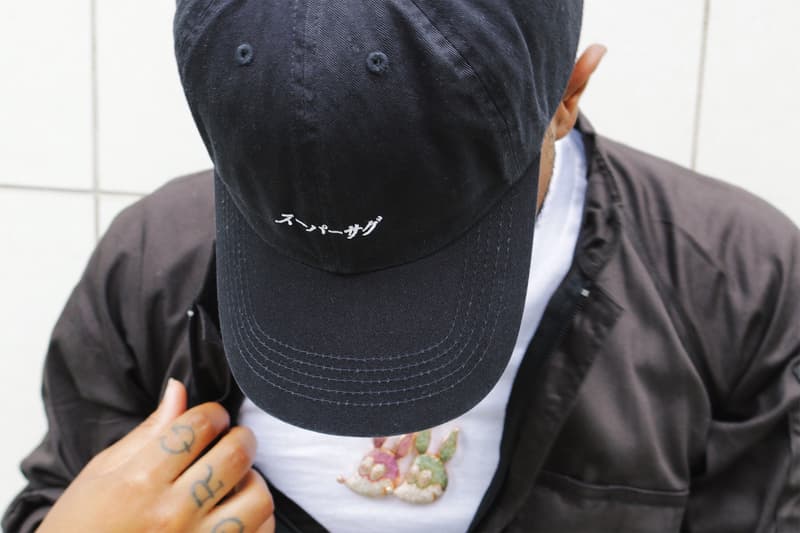 3 of 5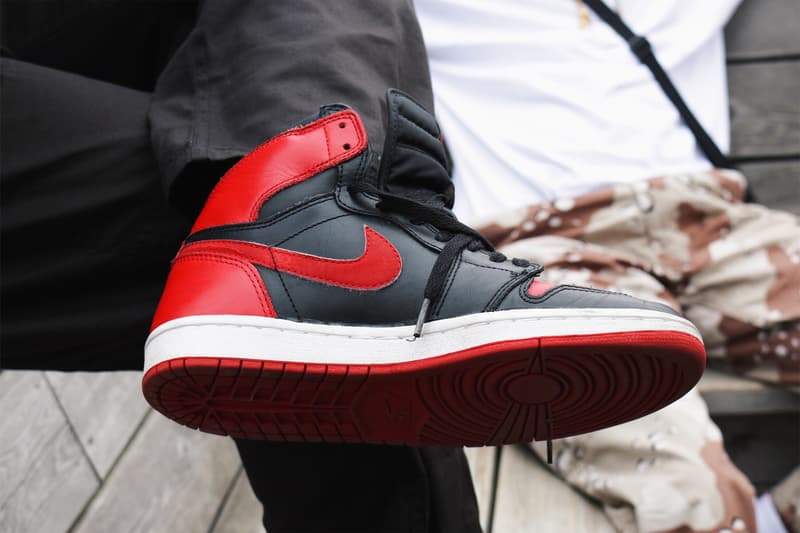 4 of 5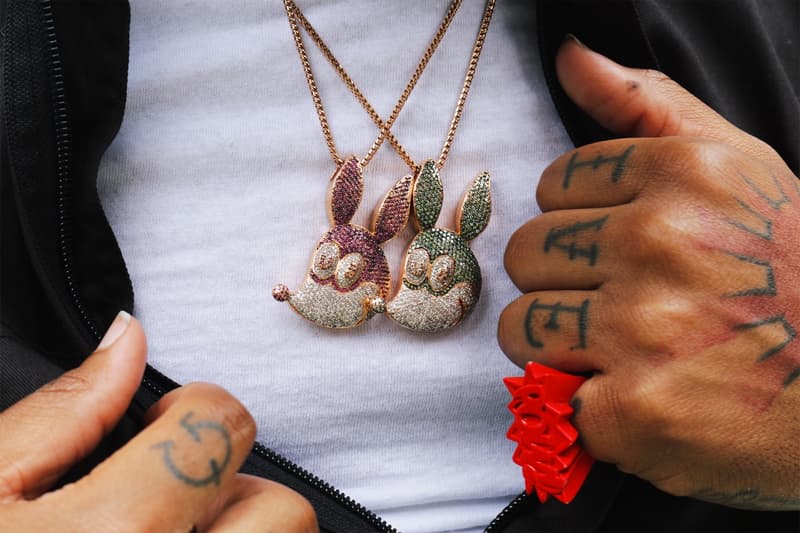 5 of 5
When MadeinTYO first broke onto the scene a little over a year ago with his now Platinum-certified record Uber Everywhere, listeners were quick to ponder the origin of his name. The sampling of Kumi Kaori's 1969 hit "Kami ga Yurete Iru" and appearance of Shingeki no Kyojin aka Attack on Titan in his music video for "I Want" reinforced this Japanese connection even more, but it was still unclear why the Atlanta rapper was paying tribute to the island country. Little did they know at the time, the 25-year-old had spent a good portion of his adolescence, six years to be exact, growing up on an army base in Yokosuka, before moving back Stateside where his journey to becoming one of the Atlanta's hottest hip-hop exports really began to gain momentum.
Fast forward to 2017, MadeinTYO has dropped two mixtapes, an EP, and received cosigns from notable names such as Travis Scott, Pharrell Williams, Big Sean and 2 Chainz. He's also relocated to Los Angeles, become a father for the very first time, and managed to squeeze in a couple trips to Japan, all while working on his debut album which is expected to make some big waves once it drops. We were able to catch him during his latest visit to Tokyo, Japan to learn more about his personal connection to the country and what we can expect from his first album.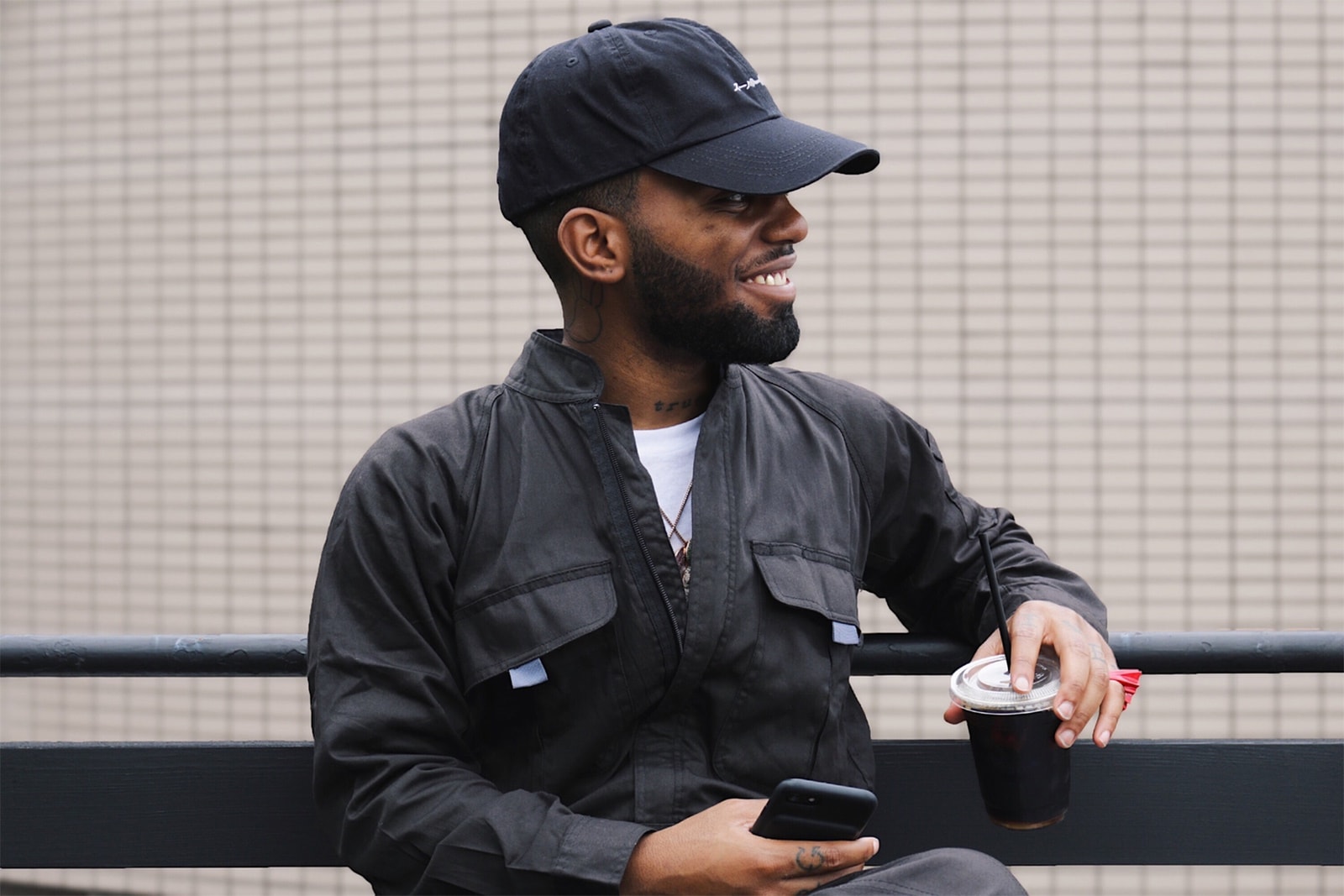 How many times have you been back to Japan since you moved to the States?
Maybe like three or four times, not enough. Now I think I've been coming back more because of music but if I wasn't doing music I wouldn't know how to get out here.
What was it like growing up in Yokosuka?
Growing up in Yokosuka was pretty dope. I did from ninth grade to a year out of high school. I had prom in Tokyo, I graduated like a couple of minutes away from Yokosuka. They had our graduation at an auditorium somewhere, but it was dope; it was different. It's like America on the base, but when you get off it's like a whole 'nother world. On the weekends I would go to Roppongi and party, just random stuff. I don't know you get into so much stuff and I had a lot of military friends that had curfews and I would be the one that's like 'All I have is school,' so I could do whatever, buy whatever, and drink. Growing up in Japan also made it easier for me to express myself in what I wanted to do. I feel like in the States people they judge you, but when you're out here I can wear something and someone will be like 'Sugoi, nice shoes!' or whatever. When you're in the States someone might see your shoes and might tell you you're fly. I feel like in Japan they're not afraid to tell you 'Ahh, I like your shoes' or 'I like your hair.' There's really no filter on it.
So you must know the city pretty well?
Yeah enough to not get lost, enough to always go to somewhere where I know. From there I'll be good.
Do you have any favourite areas to visit?
Harajuku, [especially] Nubian, that shit's hard. Anywhere Shohei takes us is lit! Yokosuka's dope, I like going to Krispy Kreme in Yokohama. They got a Nike outlet out there. Anywhere in Japan is pretty lit, because it's just really different. You reminisce on staying out here for six years and then you come back every once in a while. My plan is to come back every three weeks. You got Harajuku, Yokosuka, Yokohama, and getting lost, I just like getting lost. Everything's new, the city is too big. In Tokyo you can see some new shit you never stumbled across.
How about in terms of food?
This might be like so cliche, but I love ramen. If I'm in the States or if I'm in Brooklyn I'll eat a pack of chicken noodles, but when I'm here I gotta have the good ramen. Occasionally we can eat Coco's Curry, but I'm not really a crazy person for curry. I like the simple shit — sushi, ramen, fried rice, shrimp fried rice, maybe some gyoza. Any of that, so that can be anywhere, that can be around the corner. It's not that hard to please me with Japanese food. MadeinSUSHI, MadeinRAMEN, that's me.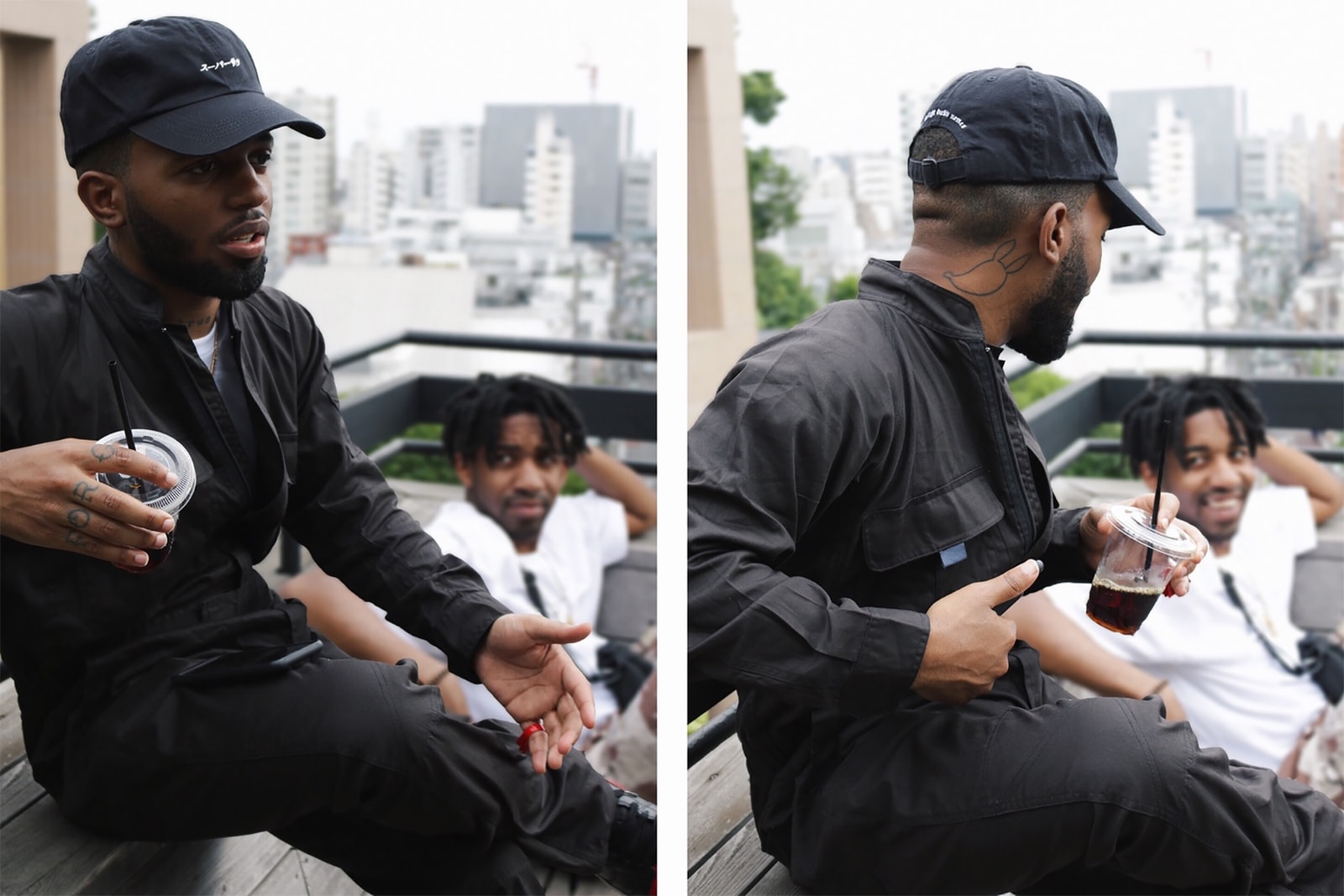 Have you ever travelled outside of Tokyo or Yokohama?
I went to Osaka by bullet train randomly. That was cool. I remember this chick took me like five stops from Tokyo I don't even remember where it was, but I kicked it with her for like a couple of days and then she paid for my train ride back to Yokosuka, it was dope. I didn't really get to go to Okinawa, I got a couple friends that went out there. I was always just interested in being in Tokyo because I lived in Yokosuka, so I was like, 'I gotta get to Tokyo, I can't just stay here in Yokosuka.'
Do you follow any Japanese hip-hop artists?
Kohh's lit. I was taking to VERBAL and he's got me hipped to an artist named CRAZYBOY. HONEST BOYZ is the new Teriyaki Boyz basically so I don't know, I might end up going on tour with them. I'm working on new music and will probably work on new stuff with the Japanese artists that I'm meeting at these events. Just stuff like that. I'm open to do different shit, it's just whatever, if it sounds good I'm with it.
Could you tell us anything about your new album? Any notable features?
K Swisha, that's the main producer, Pharrell "Skateboard P", Big Sean, I don't know I got a mixture. My Spanish homie J. Balvin, we're supposed to do something crazy. So I got a mix of people that are really down to help me with my project so it's pretty dope. I'm excited. Swisha just graduated college so he's going to be out in Cali with me so we're going to be able to work more. I'm excited about that. I don't really think of too many features because I got like a good amount of good ones. I'm just focused on making new records, and I just had my kid so I'm really trynna like channel work, instead of just dad mode. It's dope though. I got some good things happening for me.
How long have you been based in LA for?
Almost about a year. Every three years I moved. The only place I stayed long like that was Japan. My dad extended three years so I could graduate high school out here. I was born in Hawaii, moved to like San Diego area, and then my dad started working at the Pentagon in D.C. Stayed there for a little bit, and then moved to Japan from ninth grade till a year out of high school, then moved back to the States to the Georgia area. Then my music started poppin' off after like four years being in Georgia so I moved to LA and then I've been there for almost a year. I'll probably be there for like a year or two.
I'm waiting till my son gets a little older to move back here, so it's like where he grows up and actually understands it better than I did. Whereas I started understanding it at like ninth grade, but I want him to understand it till where it's normal to him by the time he's eight. So we can go everywhere and just different spots where I want him to understand it and be more cultured than I've ever been.
Do you ever think of going back to Atlanta?
I'm always going to make music there. Atlanta is a vibe. Me and Swisher made our last project there and we weren't even staying in Atlanta. I wanted to go back there to work for the engineers or for the vibe. Just for us to go to J.R. Cricket and get some wings and possibly go to the strip club or something. My DJ is from Atlanta/New York so we're always just in the mix of being there. Atlanta is always going to have a place to make music. From the producers, Metro, Zaytoven, all of that, we'll always be in Atlanta. My girl wants to move there but I don't know. There's so many places that we could go that are more interesting but I would say for Atlanta, with music, it's that vibe. It's cool. You've got a mixture in Atlanta. From your Futures, to your Andre 3000s, to Childish Gambino, to Little Boat. So you got a mixture of all of that and I don't know, when you got that many creative people the vibe is always there to make music. Atlanta will always be like a third home.