Kendrick Lamar Joins U2 for New Single, "Get Out Of Your Own Way"
Inspirational.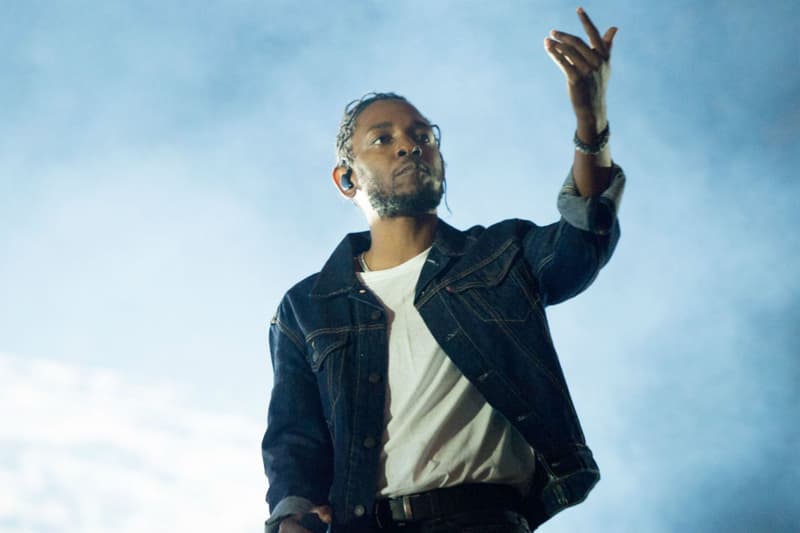 It's official, iconic rock outfit U2 is gearing up to release its fourteenth studio album, Songs Of Experience, on December 1. Today, the group has unveiled the official tracklist along with the accompanying album artwork by Anton Corbijn. The announcement also arrives with a new Kendrick Lamar-assisted single called "Get Out Of Your Own Way." If you recall, the two sides collaborated earlier this year on "XXX," a single off K.Dot's acclaimed, platinum-selling album, DAMN.
As for this single, the song has a few organ samples from "Where The Streets Have No Name," while the drums were chopped up from another U2 classic, "Beautiful Day." Listen below and check out the official tracklist below.
You can also revisit Kendrick Lamar's DAMN. album courtesy of Apple Music and Spotify.
01 "Love Is All We Have Left"
02 "Lights Of Home"
03 "You're The Best Thing About Me"
04 "Get Out Of Your Own Way"
05 "American Soul"
06 "Summer Of Love"
07 "Red Flag Day"
08 "The Showman (Little More Better)"
09 "The Little Things That Give You Away"
10 "Landlady"
11 "The Blackout"
12 "Love Is Bigger Than Anything In Its Way"
13 "13 (There Is A Light)"
14 "Ordinary Love (Extraordinary Mix)" (Bonus Track)
15 "Book Of Your Heart" (Bonus Track)
16 "Lights Of Home (St Peter's String Version)" (Bonus Track)