Drake Calls J. Cole One of the "Most Legendary Artists of Our Generation"
Watch Cole's guest performance on Drake's 'Summer Sixteen' final MSG show.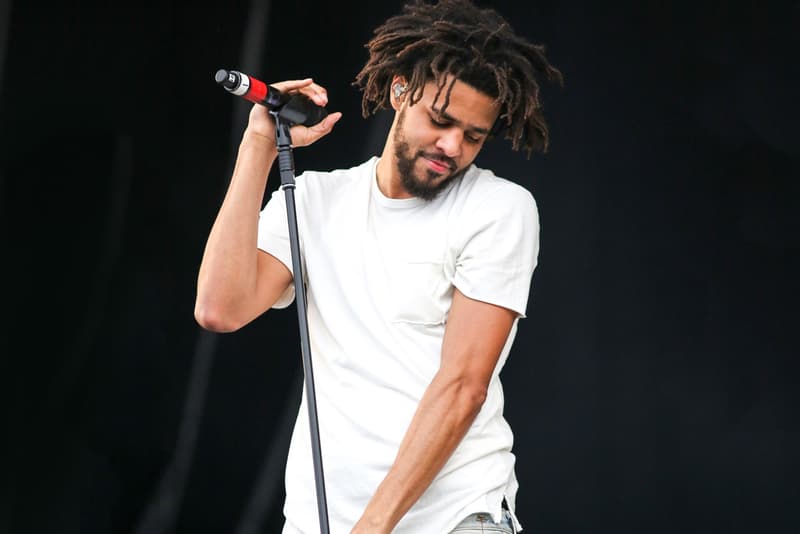 Drake invited Cam'ron, Juelz Santana and Remy Ma to perform on the Toronto rapper's final 'Summer Sixteen' MSG show. The Toronto rapper brought out one more special guest, J. Cole, and the 31-year-old Fayetteville rapper performed "No Role Modelz," "A Tale of 2 Citiez" and his verse off Jeremih's "Planez." Last summer during Cole's homecoming show, he brought out Drake to perform. Before J. Cole left the stage, Drake called him "one of the smartest, greatest, most legendary artists of our generation." Watch the moments below.
And then J Cole… Crazy. #Drake #MSG pic.twitter.com/Wlz7GKoJXk

— Daniel Levitt (@DanielLevitt32) August 9, 2016
It's a Cole World inside MSG right now ? @JColeNC #SummerSixteenTour pic.twitter.com/ViQrb21YJc

— MSG (@TheGarden) August 9, 2016
J Cole – No Role Modelz #SummerSixteenTour pic.twitter.com/9gKw1iWB0m

— Word On Road (@WordOnRd) August 9, 2016
J Cole – Planez #SummerSixteenTour pic.twitter.com/8dJAZ7Pokq

— Word On Road (@WordOnRd) August 9, 2016
J Cole – A Tale Of 2 Citiez #SummerSixteenTour pic.twitter.com/RIxmlfR2p3

— Word On Road (@WordOnRd) August 9, 2016
J Cole – A Tale Of 2 Citiez #SummerSixteenTour pic.twitter.com/RIxmlfR2p3

— Word On Road (@WordOnRd) August 9, 2016
"You are looking at one of the smartest, greatest, most legendary artists of our generation." – Drake on J. Cole pic.twitter.com/xrvBItwR3l

— DistinctHype (@DistinctHype) August 9, 2016