Keeping up With the Cool Kids: How Public School Is Staying on Top of its Class
The brand that has become synonymous with "downtown cool."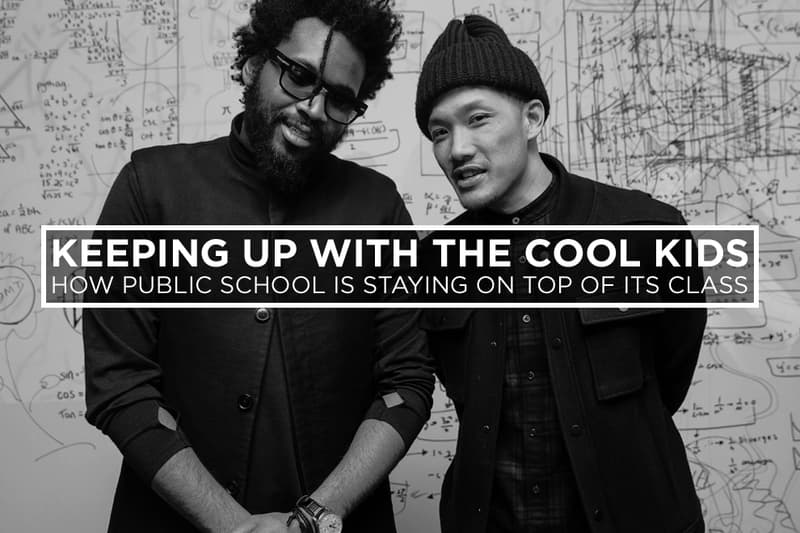 Public School has come a long way from its humble beginnings in 2008. Founded by two native New York City urbanites, the brand has ascended into the higher ranks of streetwear, defining what New York City/downtown style embodies. No longer needing an introduction, Dao-Yi Chow and Maxwell Osborne are products of New York's public school system themselves, harnessing their first hand experience in the city to create these coveted pieces that have popped up on the backs of everyone from Kendrick Lamar to Mick Jagger. Its success has been recognized, having been awarded multiple distinctions such as the CFDA Menswear Designer of the Year Award in 2013, the CFDA/Vogue Fashion Fund and the Woolmark Prize for menswear. But with the "high end streetwear" category becoming increasingly saturated, how has Public School stayed on top of the game?
Firstly, the brand is constantly reinventing itself and surprising its audience. A prime example would be its latest lookbook for Fall/Winter 2015, which breaks the mold for what ever preconceptions there may have been about the label. A stark juxtaposition from its streetwear reputation, the lookbook is set in a vintage office space. Stoic and drab, dull-faced models are clad in Public School's standard color palette — black, white, neutrals. But the setting that belies the brand's image is just another way Chow and Osborne try to keep things fresh. According to the designers, "we're always trying to raise the bar for ourselves. We don't sit around thinking about what other people think about, but there are some general expectations of what we can and should be doing so it's nice to break those molds." This nonchalance is definitely admirable and translates into its offerings – resulting in pieces that are authentically Public School. When asked about the secret ingredient behind their success, the designers are, once again, nonchalant, saying "there's no right and wrong, just stick to your own point of view and don't waver from it."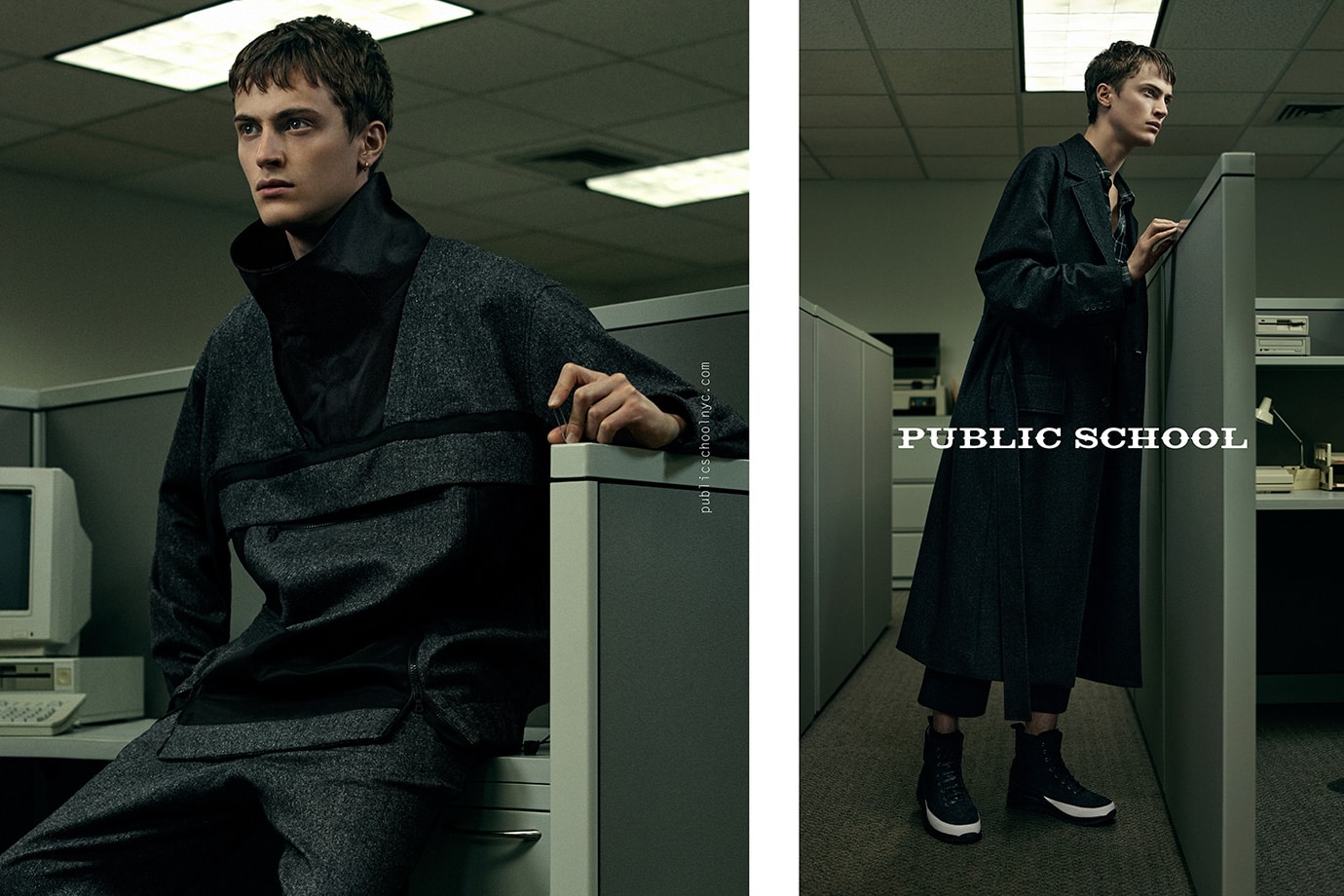 The defiance against labeling and the constant urge to surprise has kept spectators guessing. For its 2016 spring/summer runway showing — at the inaugural NYFW:Men's — Chow and Osborne decided to enlist a curious roster of multicultural models and influencers (such as Nick Wooster, Waris Ahluwalia and Luka Sabbat). While some designers try to ensure a collective of faceless models purely displaying the clothes, Public School had bigger things in mind. With little cohesiveness in its literal lineup, Chow and Maxwell wanted to show off "real people doing interesting things, breaking conventional molds and ideas." Furthermore, the disparate faces were an attempt at "highlight[ing] the idea of the Public School uniform and put it against a backdrop that helped to show how much closer we are to each other than the world gives credit." Its face-front embrace of the real world and attempt at keeping things fresh definitely helps Public School stay relevant.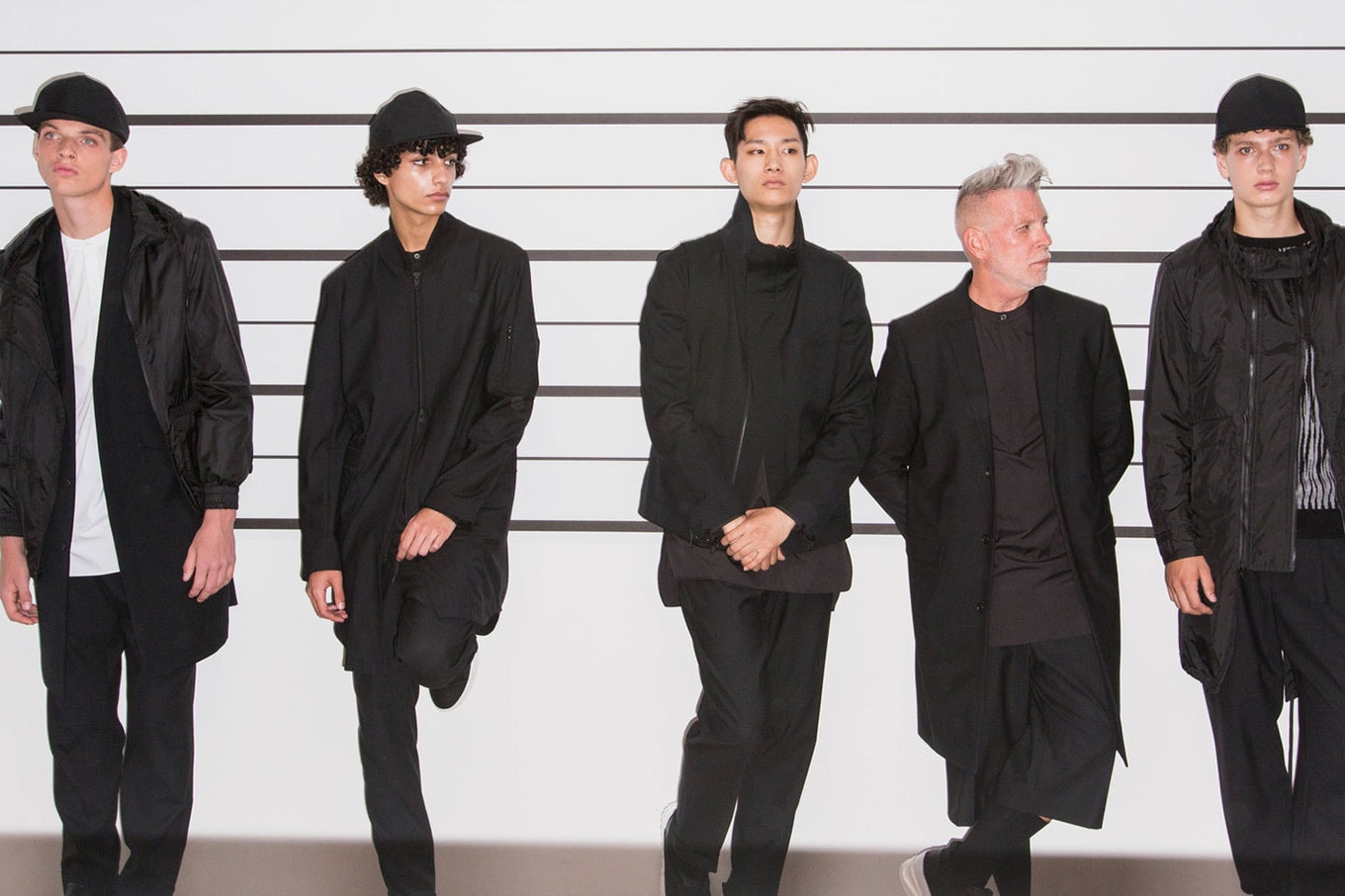 Indebted to New York City's unique and multicultural make up, Chow and Maxwell hail from different heritages and backgrounds resulting in a unique outlook for the brand. "We design for ourselves mostly. We've spent our entire lives here in NYC so it's a culmination of everything we've learned growing up into adulthood." The music and sport (both are avid Knicks fans) references aren't a guise, nor is anything else about the brand. Having grown up in the depths of the cultural mecca that is the Big Apple, Chow and Maxwell — for a lack of better words — can be identified with the phrase "downtown cool." Their innate outlook seamlessly translates into their creations.
A formula of surprise has worked in Public School's favor, but its winning factor is something that other brands vying for the same level of success might lack — sheer authenticity. By designing for themselves — real products of New York and its public school system — Chow and Maxwell condense their combined experiences into a visceral brand, embodying the true nature of the city. Both designers have worked behind the scenes at some of New York's most celebrated brands including P Diddy's Sean Jean imprint in the early '00s.  More recently, the duo's NYC blood has given the ultimate stamp of authenticity with their recent appointment as creative directors of Donna Karan's DKNY. The label has always aimed to translate the vigor and energy of the city to its consumers and has been a defining pillar in New York fashion. With the city at the epitome of streetwear, Public School are now the crown jewel.
Even at the forefront of the ever-cluttered fashion landscape, the brand shows no sign of slowing down. In a realm where labels are constantly collaborating with each other to gain greater exposure, one of the highest accolades worth calling home is undoubtedly a Nike/Jordan Brand collaboration. Public School have a few to its name already, with an Air Jordan 1, 10 and a Melo M11. Piquing much fanfare and interest, the designers have always tagged onto the flow of Air Jordan releases throughout the year, putting its own spin on whatever retro is in line for the season. When asked if there are any more coming, Chow's eagerness to share quickly gets interjected by Osborne's acumen to never let up. "Maybe" he mutters, "maybe."