"Two For The Show" – 5 Ways Brendon Babenzien's NOAH Isn't "New"
There is an idea in New York City that 'new' is always 'better'. We see it when we return to old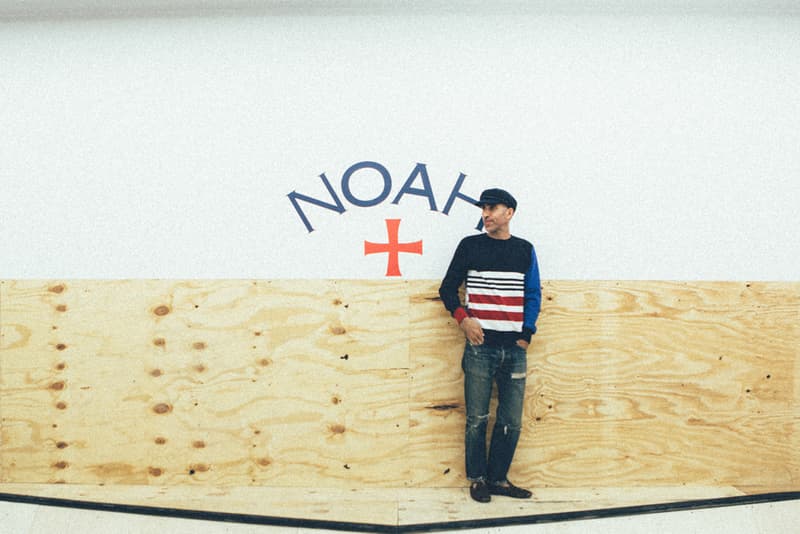 1 of 7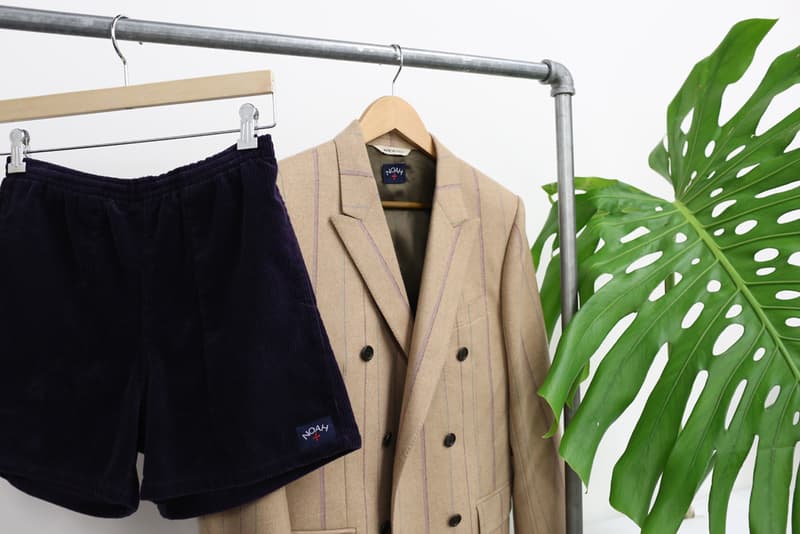 2 of 7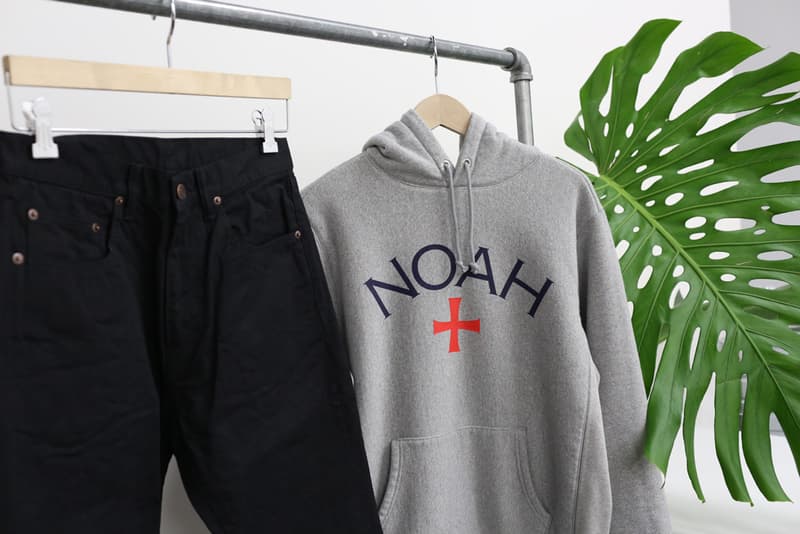 3 of 7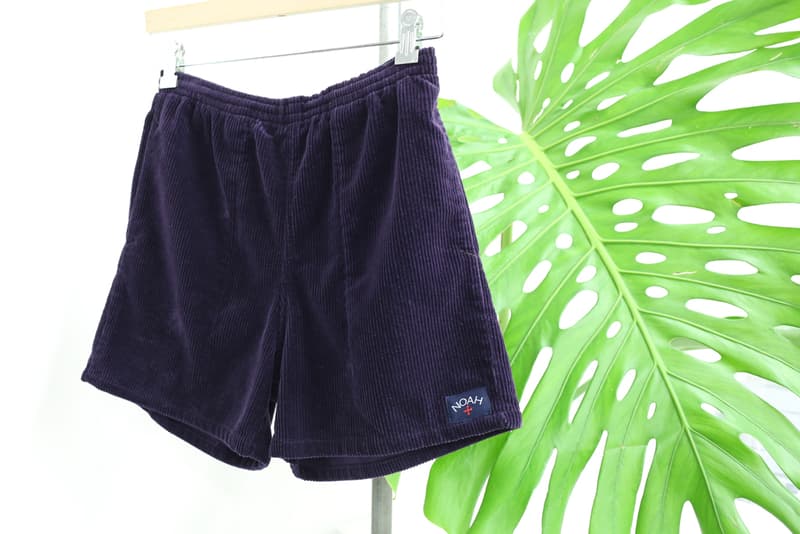 4 of 7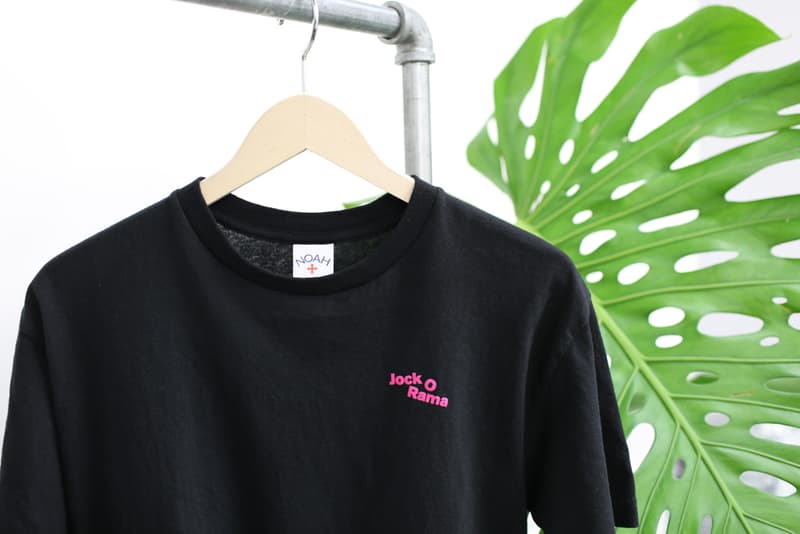 5 of 7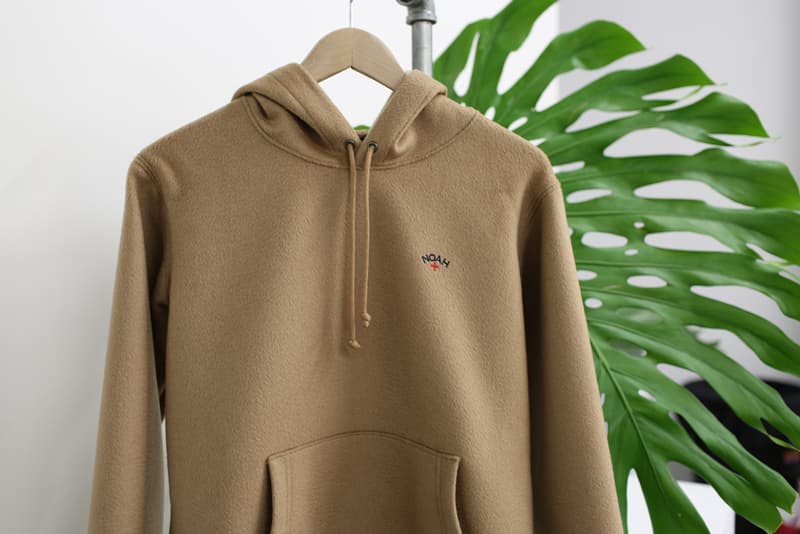 6 of 7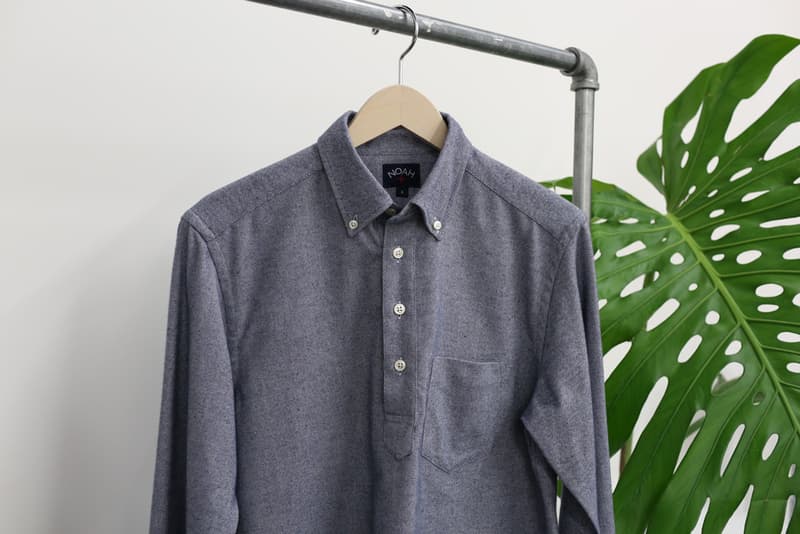 7 of 7
There is an idea in New York City that 'new' is always 'better'. We see it when we return to old neighborhoods, we feel it while dodging construction sites on the way to work. This website is based on immediacy and 'newness'. This feeling lives in the air of the city, and should be regarded as more than simply 'gentrification'– it's an undercurrent of furious, cyclical impermanence that underscores life in the world's capital. Take that as you will.
Fashion is ridden with this idea, and it's a bit of a conundrum to observe. The industry has its powerhouses and newcomers, each striving to re-invent itself according to the times while somehow preserving a reliability to consumers. It's quite dizzying to witness, much less operate. "I'm highly critical of mass consumption, but I'm producing goods" says Brendon Babenzien, the one-time design director of Supreme, who recently departed the brand to re-launch his own label: NOAH.
The first thing we must note about NOAH is that it does not scream "NEW" in bold, pretty letters; 'new' is, in fact, somewhere closer to an afterthought for the label. It was quietly launched to select media friends at a pop-up idea space (The Supermarket by Exposure Communications), which was more a procedural survey of forthcoming fall pieces than a showing per se. While NOAH might've just debuted, we learned that Babenzien's vision does not play into newness; it aims to play the long game, to be kept and preserved and appreciated over time. Despite its roots, in this way NOAH is not traditionally streetwear. Here we muse on five ways that NOAH isn't exactly "new," and how that factors into the industry as as whole. If the first go-round of NOAH was for the money, this second iteration is certainly for the public to enjoy long-term – in every sense.
A Friendly Face
To get the obvious out of the way: we've seen a version of NOAH before. The brand was originally launched back in the early 2000's as a kind of ode to Brendon Babenzien's childhood experiences as a New York skateboarder and general urbanite. The first version of NOAH shuttered back in 2007, around the time that Babenzien rejoined Supreme as the brand's creative director. In an earlier interview with WWD, Babenzien addressed that the 2015 vision addresses skateboarding – varied culture that it is – as it stands at the top of the cultural food chain.
It Keeps Inspirations Close
"We don't really wanna touch things that wouldn't be true from us" said Babenzien in our conversation. True, judging from the first impressions of the line, NOAH isn't splitting the atom in terms of wonky silhouettes or patterns. The aesthetic is decidedly drawn from activities close to Babenzien's personal experience. Skateboarding is partly represented through a singular pair of beautiful raw selvedge denim, cut for everyday wear; a thick, reversible sweatshirt is borne from memories of cold mornings sailing on Long Island. Babenzien explains his guerrilla approach: "if we're not around it, if it's not a part of our life in any shape or form – you're not gonna see it from us… If it is something that I am interested in using from the design reference, I'm probably gonna go out and participate in it first. I'll learn how to do it."
---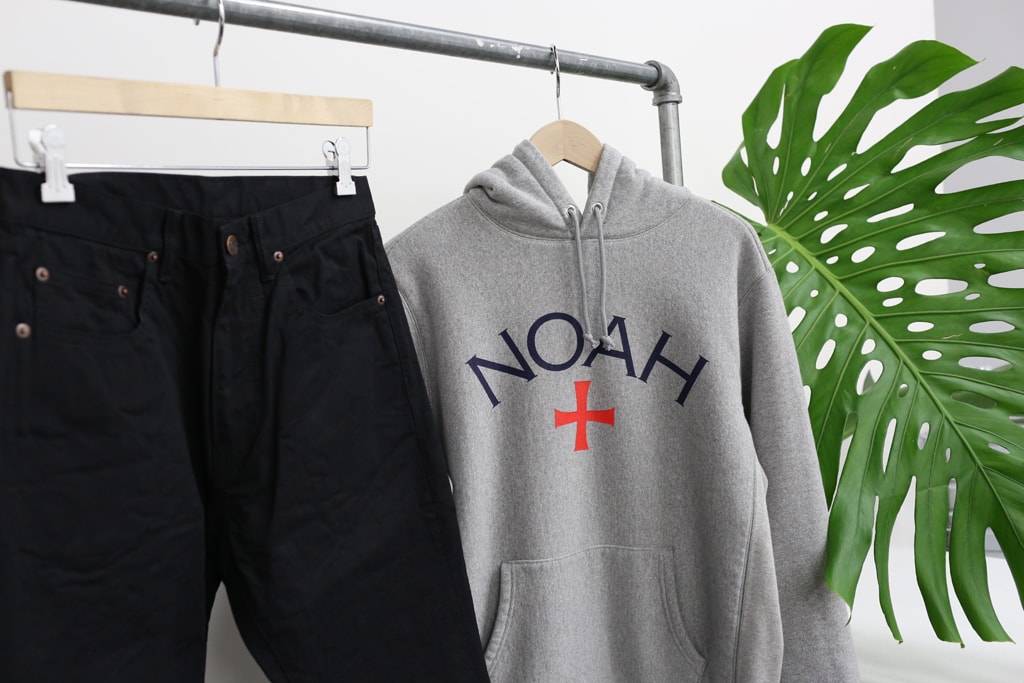 It's About How, Not What
Speaking of close inspirations, Babenzien is more interested in style than labeling. By virtue of this, NOAH transcends the trend by instead focusing on the "how" of fashion. How something is made and how it can be worn are the chief concerns of the brand. "The only way I can continue to do what I do… is to produce better goods and communicate to people that we can buy less…" says the designer. Babenzien's answer is backed by his sources. He's built relationships with factories in Italy and Japan (big and small), crafting pieces that are made to be worn as individual uniforms – no matter what you're into. This sense of responsibility runs through the bloodline of NOAH and informs the relationships Babenzien has opted to both keep and create since re-starting the brand.
---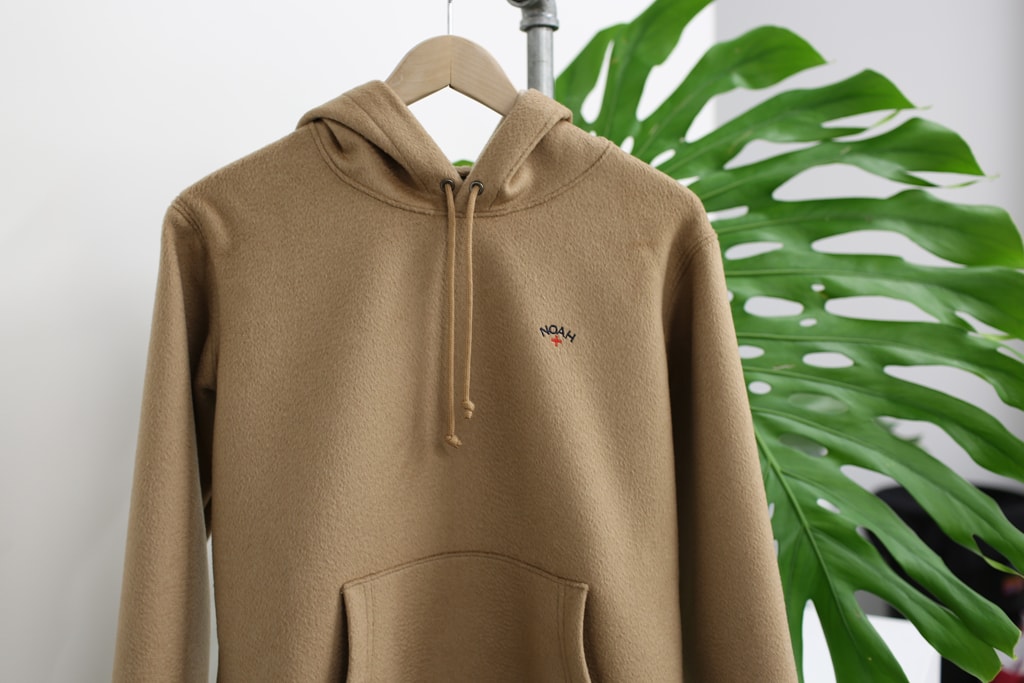 It Requires Close Inspection
Some brands use electrifying colors to promote their newest technologies. NOAH cleverly embeds timeless silhouettes with elite, innovative materials to ensure lasting quality. An ostensibly simple cotton T-shirt, one of the pillars in the Fall 2015 collection, is knit with nanotechnology that bounces liquids off; each fiber of cotton is made impermeable before the shirt is even produced. The Field Jacket, one of the standout pieces here, is sourced from high-density, tightly-woven Japanese fabric. Babenzien power-worked the final jacket to test its water resistance, meticulously seeing to it that the jacket will protect from the elements for generations. The ability to pass things down is integral to the brand identity.
---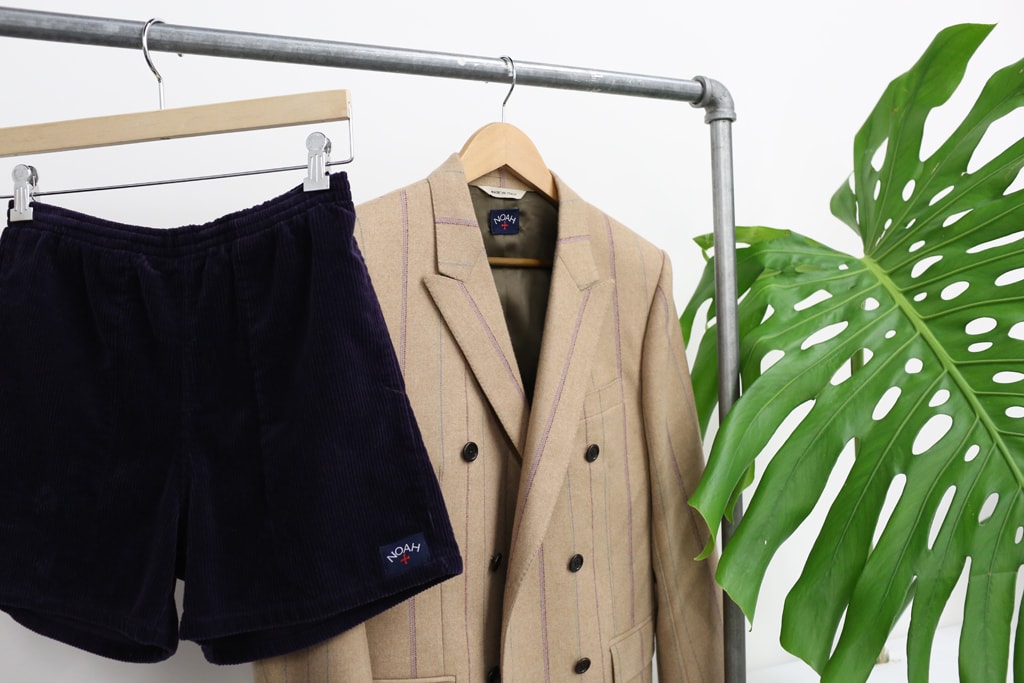 It's a Family Thing
It takes a village to raise a child, and NOAH is Babenzien's baby. The label has been made possible with the dedicated work of various friends – some new, some old – operating under a common focus: to make things better. During the ideation process, he met with suppliers and factories that were either tired of producing pieces a certain way or underutilizing fabrics they deemed more important. The relationships are as old as 15 years and as young as the past few months, but both ways, Babenzien insists that everyone has a positive takeaway from the brand. "It has to be this eclectic, otherwise: I'm bullshitting" he says bluntly. On sourcing, Babenzien reflects that his relationships are "mostly about the type of people they are… So many people are in the 'business' of making clothes that it takes a lot of the joy out of it. When [I] meet like-minded people who are producers… [we] just kind of click." He admits that the people involved – be they on the sewing floor abroad or as close as his friendship with Chris Gibbs and UNION – are as much a part of the project as he himself.
Follow NOAH on Instagram and online as it prepares to launch this Fall exclusively at Bergdorf Goodman, UNION LA and its own forthcoming retail door.