The Guy Who Bought Wu-Tang Clan's Secret Album for $2M USD Is Arrested for Fraud
The same guy who increased the price of AIDS medication by over 5000%.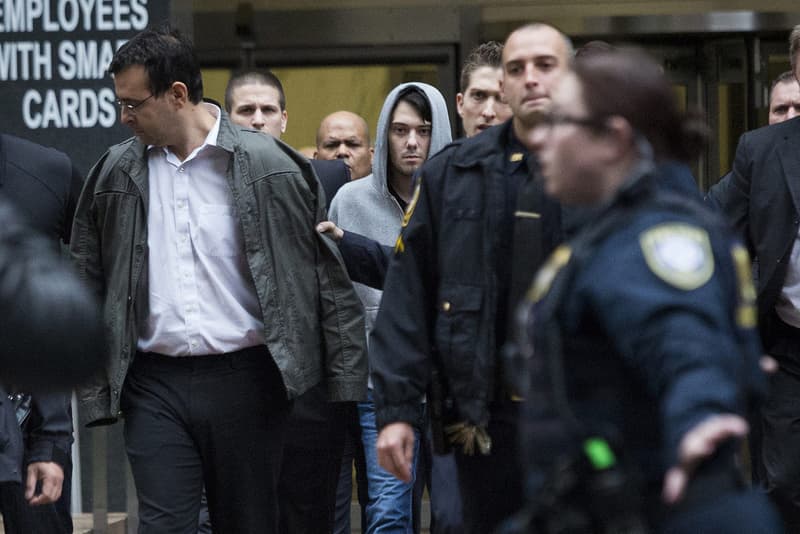 We reported earlier this month that the identity of the buyer who bought Wu-Tang Clan's secret Once Upon a Time in Shaolin album was revealed to be Martin Shkreli, pharmaceuticals CEO of the sole producer of HIV treatment Daraprim, of which he increased prices per tablet by an oppressive 5,000 percent (from $13.50 USD apiece to $750 USD). As reported today by Bloomberg, Shkreli was arrested for fraud. At a press conference, Brooklyn US Attorney Robert Capers shared that Shkreli operated his company like a Ponzi scheme in efforts to mitigate repercussions from fraudulent behavior tracing back to his early years as a hedge fund manager. According to Capers, authorities have been investigating the CEO since 2014. After a string of failed investments led Shkreli to owe investors millions of dollars, his cover-up efforts became increasingly complex and was carried over to his most recent endeavors within the pharmaceutical industry. As the story has been unfolding, there has been no news yet regarding what will happen to Once Upon a Time in Shaolin. Prior to his arrest, Shkreli had notoriously broadcasted over social media channels that he had no immediate desire to listen to the album. Stay posted for updates.