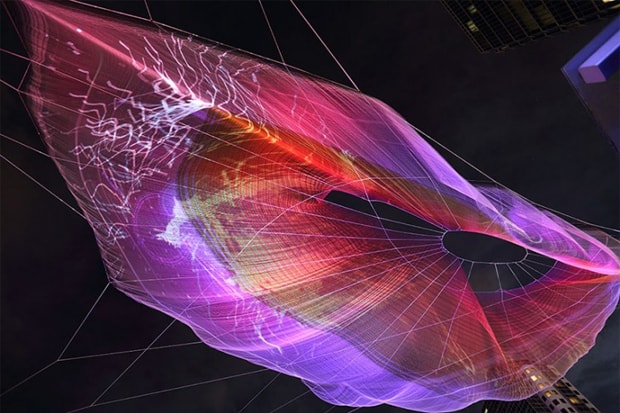 1 of 2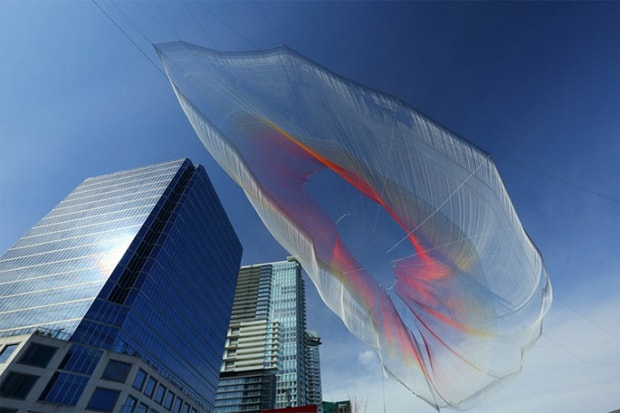 2 of 2
Google Chrome Textile Sculpture by Janet Echelman and Aaron Koblin
Aaron Koblin of the Google Creative Lab recently joined with American sculptor Janet Echelman to
---
Aaron Koblin of the Google Creative Lab recently joined with American sculptor Janet Echelman to pay tribute to the 30th anniversary of the TED conference with a massive interactive textile art installation. Unnumbered Sparks allowed users viewing it to connect through a dedicated app to draw and paint onto the installation in real time.
The 745-foot net was created using a fiber 15 times stronger than steel that was then braided and hand-spliced before being hoisted into the air over the waterfront near Vancouver's Convention Centre.
The installation remained in Vancouver until the 22nd and will soon begin its tour to other parts of the world. For more on the project, check out the Unnumbered Sparks website here.